There's a Book for That: Library Card Sign-Up Month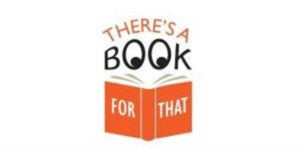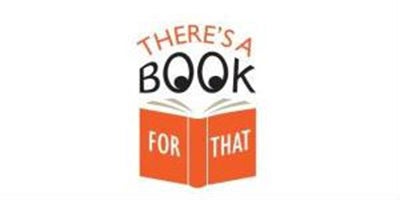 "The only thing that you absolutely have to know, is the location of the library."
― Albert Einstein
Spread the word! September is Library Card Sign-Up Month. According to The American Library Association, there are more than 9,000 public libraries in the United States. Libraries are transporting places where so many of us, and the authors we read, first discovered a passion for books. So let's celebrate libraries and the librarians who work so hard to provide so much. Contact your local branch to get your library card if you don't already have one and check out these stories about libraries and librarians: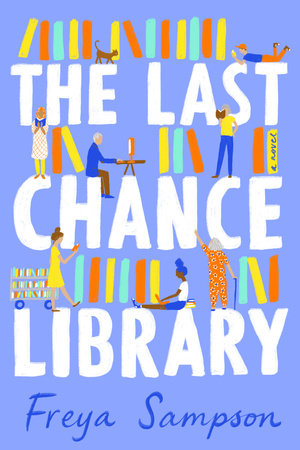 THE LAST CHANCE LIBRARY by Freya Sampson
June Jones emerges from her shell to fight for her beloved local library, and through the efforts and support of an eclectic group of library patrons, she discovers life-changing friendships along the way.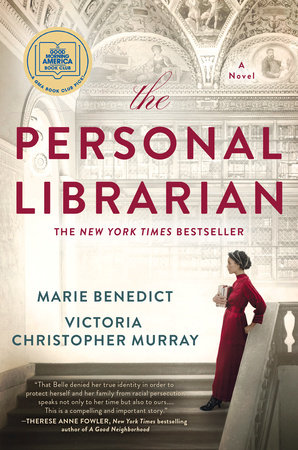 THE PERSONAL LIBRARIAN by Marie Benedict, Victoria Christopher Murray
The remarkable story of J. P. Morgan's personal librarian, Belle da Costa Greene, the Black American woman who was forced to hide her true identity and pass as white to leave a lasting legacy that enriched our nation, from New York Times bestselling author Marie Benedict, and acclaimed author Victoria Christopher Murray.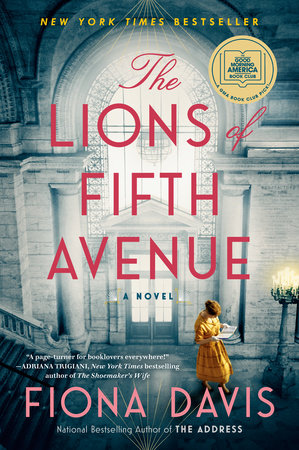 LIONS OF FIFTH AVENUE by Fiona Davis
A Good Morning America Book Club Pick and New York Times bestseller!
In Fiona Davis's latest historical novel, a series of book thefts roils the iconic New York Public Library, leaving two generations of strong-willed women to pick up the pieces.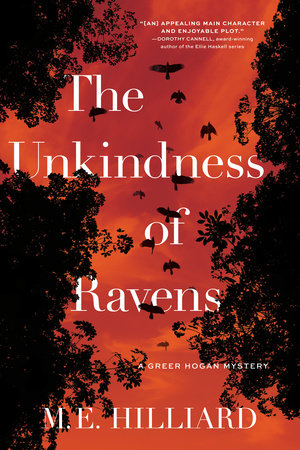 THE UNKINDNESS OF RAVENS: A GREER HOGAN MYSTERY by M. E. Hilliard
Greer Hogan is a librarian and an avid reader of murder mysteries. She also has a habit of stumbling upon murdered bodies. The first was her husband's, and the tragic loss led Greer to leave New York behind for a new start in the Village of Raven Hill. But her new home becomes less idyllic when she discovers her best friend sprawled dead on the floor of the library.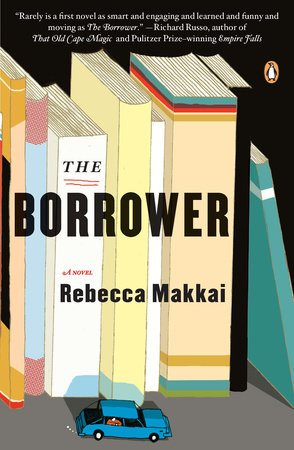 THE BORROWER: A NOVEL by Rebecca Makkai
Lucy Hull, a children's librarian in Hannibal, Missouri, finds herself both kidnapper and kidnapped when her favorite patron, ten-year-old Ian Drake, runs away from home. Ian needs Lucy's help to smuggle books past his overbearing mother, who has enrolled Ian in weekly antigay classes. Desperate to save him from the Drakes, Lucy allows herself to be hijacked by Ian when she finds him camped out in the library after hours, and the odd pair embarks on a crazy road trip. But is it just Ian who is running away? And should Lucy be trying to save a boy from his own parents?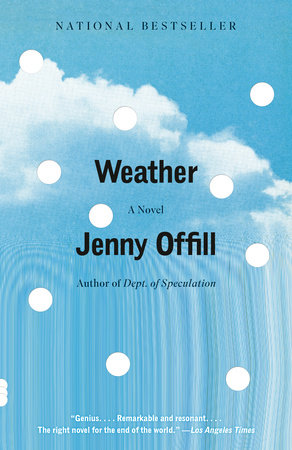 WEATHER by Jenny Offill
Lizzie Benson slid into her job as a librarian without a traditional degree. But this gives her a vantage point from which to practice her other calling: she is a fake shrink. For years she has tended to her God-haunted mother and her recovering addict brother. Lizzie tries to save everyone, using everything she's learned about empathy and despair, conscience and collusion, from her years of wandering the library stacks. And all the while the voices of the city keep floating in—funny, disturbing, and increasingly mad.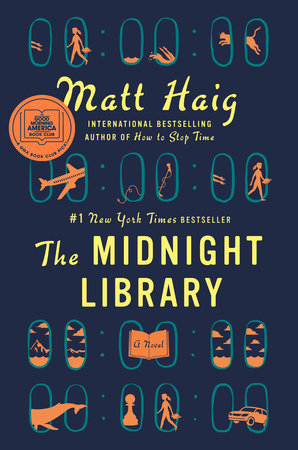 THE MIDNIGHT LIBRARY: A NOVEL by Matt Haig
Somewhere out beyond the edge of the universe there is a library that contains an infinite number of books, each one the story of another reality. One tells the story of your life as it is, along with another book for the other life you could have lived if you had made a different choice at any point in your life. While we all wonder how our lives might have been, what if you had the chance to go to the library and see for yourself? Would any of these other lives truly be better?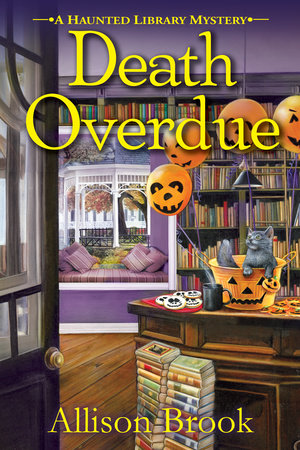 DEATH OVERDUE: A HAUNTED LIBRARY MYSTERY by Allison Brook
For fans of Miranda James and Jenn McKinlay comes an enthralling series debut featuring a librarian who solves mysteries with the help of a ghost in the stacks.
FOR YOUNGER READERS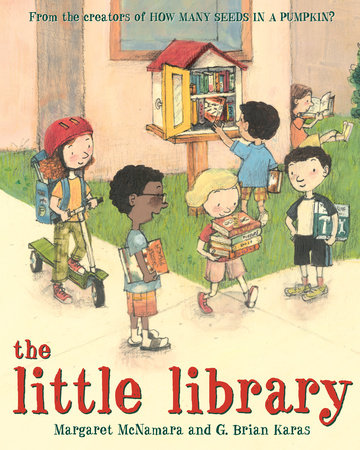 THE LITTLE LIBRARY by Margaret McNamara, G. Brian Karas
Mr. Tiffin and his students from the perennially popular How Many Seeds in a Pumpkin? and The Dinosaur Expert make friends with, Librarian Beck a new character in the series who also happens to be non-binary. This thoughtful picture book is about a wood-working project that helps a young student become a book lover.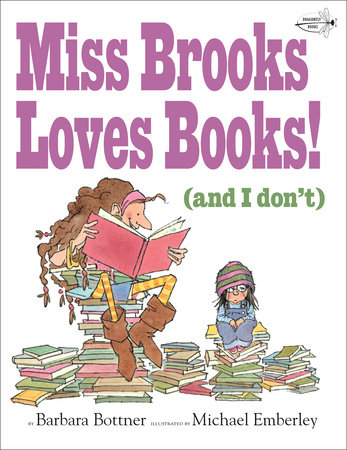 MISS BROOKS LOVES BOOKS (AND I DON'T) by Barbara Bottner, Michael Emberley
With the help of Miss Brooks, Missy's classmates all find books they love in the library—books about fairies and dogs and trains and cowboys. But Missy dismisses them all—"Too flowery, too furry, too clickety, too yippity." Barbara Bottner and Michael Emberley pay playful homage to the diverse tastes of child readers and the valiant librarians who are determined to put just the right book in each child's hands.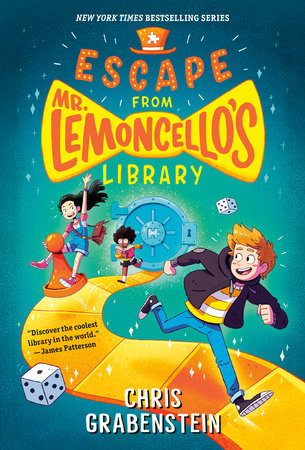 ESCAPE FROM MR. LEMONCELLO'S LIBRARY by Chris Grabenstein
When Kyle Keeley learns that the world's world's most famous game maker, Luigi Lemoncello, has designed the town's new library and is having an invitation-only lock-in on opening night, Kyle is determined to be there! But the tricky part isn't getting into the library—it's getting out. Because when morning comes, the doors stay locked. Kyle and the other kids must catch every clue and solve every puzzle to find the hidden escape route!
For more on these and related titles visit the collection Libraries and Librarians
---
There's a Book for That! is brought to you by Penguin Random House's Sales department.
Did you see something on the news or read about something on your commute? Perhaps you noticed something trending on Twitter? Did you think: "There's a book for that!"? Then please, send it our way at theresabookforthat@penguinrandomhouse.com
Posted: September 1, 2021