There's a Book for That: Library Card Sign-Up Month!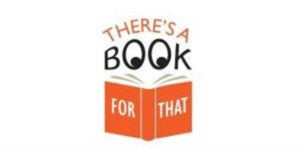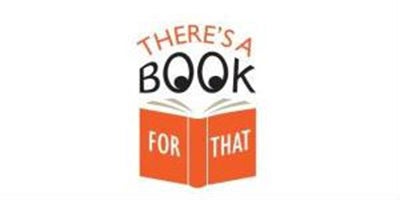 "Libraries raised me." ― Ray Bradbury
Welcome September and Library Card Sign-Up Month! According to The Institute of Museum and Library Services there are more than 9,000 public libraries in the United States. Libraries are magical places where so many of us, and the authors we read, first discovered a passion for reading. Libraries have evolved into vital community centers that provide resources and programs for all ages. During the pandemic, their digital circulation has met a great need. So let's celebrate our libraries and the librarians who work so hard to provide so much! Please contact your library pronto for a library card if you don't already have one!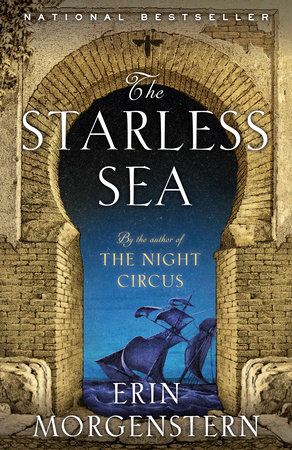 THE STARLESS SEA: A NOVEL by Erin Morgenstern
Zachary Ezra Rawlins is a graduate student in Vermont when he discovers a mysterious book hidden in the stacks. As he turns the pages, entranced by tales of lovelorn prisoners, key collectors, and nameless acolytes, he reads something strange: a story from his own childhood. Bewildered by this inexplicable book and desperate to make sense of how his own life came to be recorded, Zachary uncovers a series of clues—a bee, a key, and a sword—that lead him to a masquerade party in New York, to a secret club, and through a doorway to an ancient library hidden far below the surface of the earth.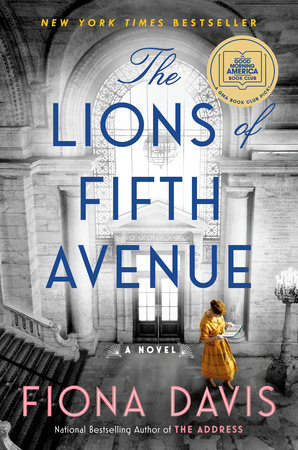 THE LIONS OF FIFTH AVENUE: A NOVEL by Fiona Davis
In nationally bestselling author Fiona Davis's latest historical novel, a series of book thefts roils the iconic New York Public Library, leaving two generations of strong-willed women to pick up the pieces.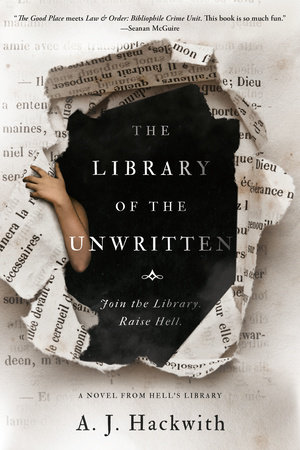 THE LIBRARY OF THE UNWRITTEN by A. J. Hackwith
In the first book in a brilliant new fantasy series, books that aren't finished by their authors reside in the Library of the Unwritten in Hell, and it is up to the Librarian to track down any restless characters who emerge from those unfinished stories.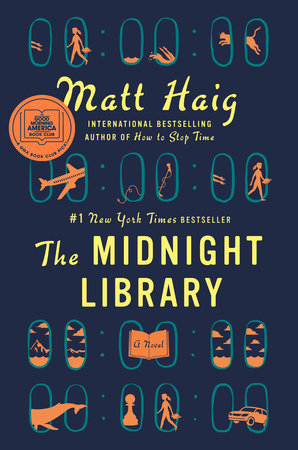 THE MIDNIGHT LIBRARY: A NOVEL by Matt Haig
'Between life and death there is a library, and within that library, the shelves go on forever. Every book provides a chance to try another life you could have lived. To see how things would be if you had made other choices…Would you have done anything different, if you had the chance to undo your regrets?'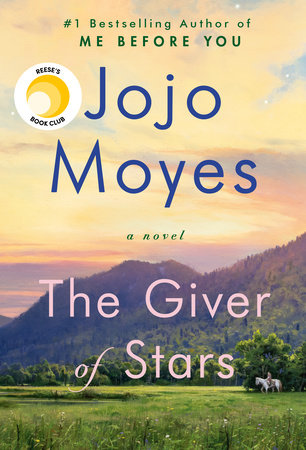 THE GIVER OF STARS: A NOVEL by Jojo Moyes
Set in Depression-era America and based on a true story, The Giver of Stars is a breathtaking story of five extraordinary women, known as the Packhorse Librarians of Kentucky, and their remarkable journey.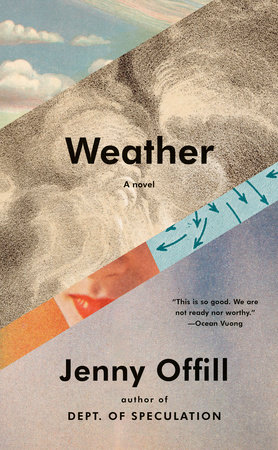 WEATHER: A NOVEL by Jenny Offill
Lizzie Benson slid into her job as a librarian without a traditional degree. But this gives her a vantage point from which to practice her other calling: she is a fake shrink, tending to her god-haunted mother and addict brother. Lizzie is forced to address the limits of her own experience—but still she tries to save everyone, using everything she's learned about empathy and despair, conscience and collusion, from her years of wandering the library stacks…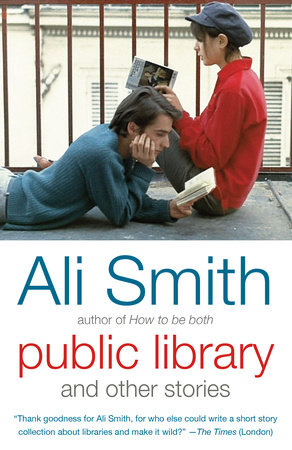 PUBLIC LIBRARY AND OTHER STORIES by Ali Smith
In Public Library and Other Stories, Ali Smith gives us twelve remarkable stories that celebrate the power of books: their ability to challenge us, comfort us, and illuminate our view of the world. These stories explore, by turns, a scholar who enters into a dialogue with her deceased father about Wilfred Owen, a girl who discovers books bound with sheet music, and a woman whose dreams seem to be set in a 1960s novel. All are written with Ali's trademark inventiveness, flair, and depth of feeling. Woven between the stories are twelve conversations with acclaimed authors reflecting on the essential role that libraries have played in their lives.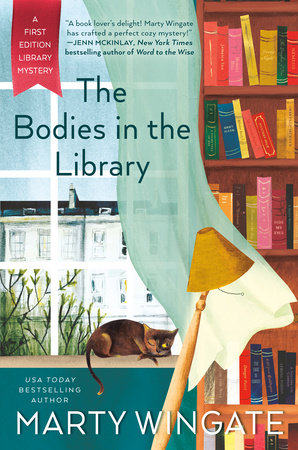 THE BODIES IN THE LIBRARY by Marty Wingate
Hayley Burke's fresh start as the curator of the First Edition Society's library in Bath, England, is about to take a rotten turn in this charming new mystery series from USA Today bestselling author Marty Wingate.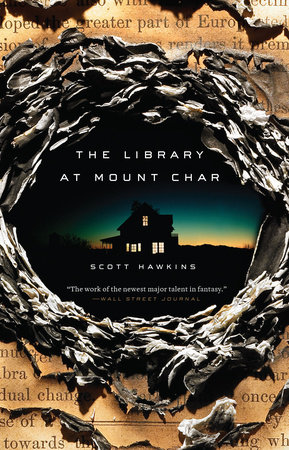 THE LIBRARY AT MOUNT CHAR: A NOVEL by Scott Hawkins
Brilliantly plotted, blackly funny, truly epic in scope—and featuring a cast of characters that includes a tutu-clad psychopath, a malevolent iceberg, and a lion named after an atomic bomb—The Library at Mount Char is one of the most ambitious and acclaimed fantasy debuts and a ride like none you've ever been on before.
FOR YOUNGER READERS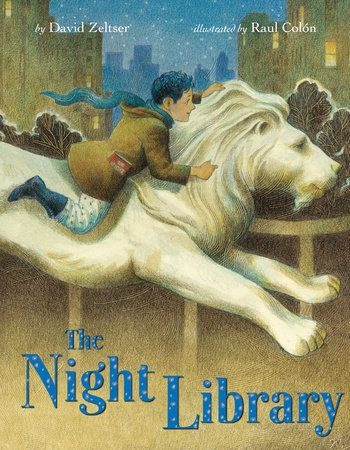 THE NIGHT LIBRARY by David Zeltser; Illustrated by Raul Colón
After a young boy goes to sleep upset that he's getting a book for his birthday, he's visited in the night by Patience and Fortitude, the two stone lions who guard the New York Public Library. Soon, he's magically whisked away from his cozy home in the Bronx, and the two mighty lions show him the wonder of the library. There, the inquisitive Latino boy discovers the power of books and their role not only in his own life, but also in the lives of the people he loves.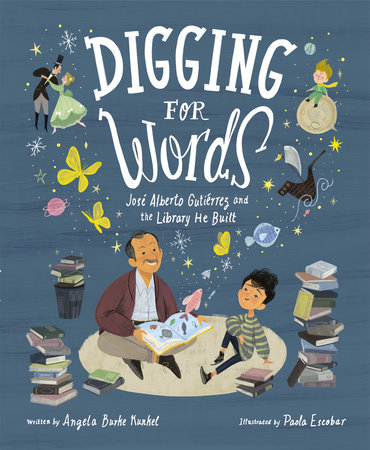 DIGGING FOR WORDS: JOSÉ ALBERTO GUTIÉRREZ AND THE LIBRARY HE BUILT by Angela Burke Kunkel; Illustrated by Paola Escobar
A gorgeous and inspiring picture book based on the life of José Alberto Gutiérrez, a garbage collector in Bogotá, Colombia who started a library with a single discarded book found on his route. With an evocative text by a debut author, and rich, stunning illustrations from an up-and-coming Colombian illustrator, here is a celebration of perseverance, community, and the power of books.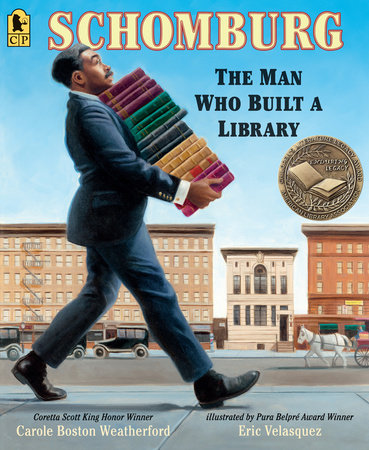 SCHOMBURG: THE MAN WHO BUILT A LIBRARY by Carole Boston Weatherford and Eric Velasquez
In luminous paintings and arresting poems, two of children's literature's top African-American scholars track Arturo Schomburg's quest to correct history.
Amid the scholars, poets, authors, and artists of the Harlem Renaissance stood an Afro–Puerto Rican named Arturo Schomburg. This law clerk's life's passion was to collect books, letters, music, and art from Africa and the African diaspora and bring to light the achievements of people of African descent through the ages. When Schomburg's collection became so big it began to overflow his house (and his wife threatened to mutiny), he turned to the New York Public Library, where he created and curated a collection that was the cornerstone of a new Negro Division. A century later, his groundbreaking collection, known as the Schomburg Center for Research in Black Culture, has become a beacon to scholars all over the world.
For more on these and other library-related titles visit Library Books
Check out a library-dedicated "This is the Author" podcast and related news here
---
There's a Book for That! is brought to you by Penguin Random House's Sales department. Please follow our Tumblr by clicking here—and share this link with your accounts: theresabookforthat.tumblr.com. Thank you!
Did you see something on the news or read about something on your commute? Perhaps you noticed something trending on Twitter? Did you think: "There's a book for that!"? Then please, send it our way at theresabookforthat@penguinrandomhouse.com
Posted: September 2, 2020