There's a Book for That: Library Lovers Month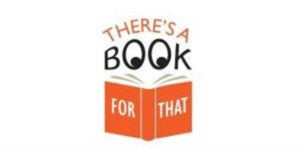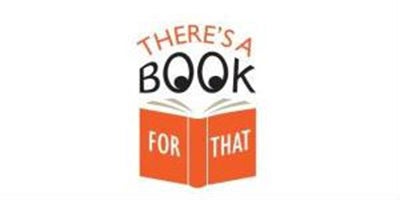 "Whatever the cost of our libraries, the price is cheap compared to that of an ignorant nation." – Walter Cronkite
Don't we love our libraries? Did you know February is designated Library Lovers Month? As for so many things we cherish and may have taken for granted, the pandemic has proven just how vital libraries are to communities. With their established digital circulation, libraries were at the ready for patrons and have stepped up with curbside pickup, virtual events, story times, and some are safely open. Each library has its own charm, each librarian their own expertise. Check out the following books about libraries!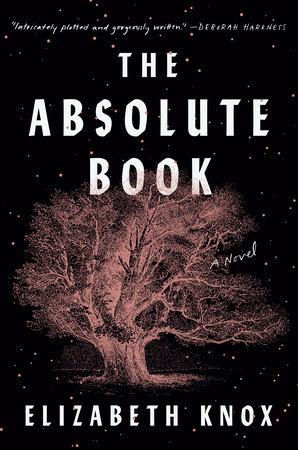 THE ABSOLUTE BOOK: A NOVEL by Elizabeth Knox
A bewitching epic fantasy about a revenge killing, a mysterious scroll box that has survived centuries of fires, and the book that changed everything…
Taryn Cornick believes that the past—her sister's violent death, and her own ill-conceived revenge—is behind her, and she can get on with her life. She has written a successful book about the things that threaten libraries: insects, damp, light, fire, carelessness and uncaring…but not all of the attention it brings her is good.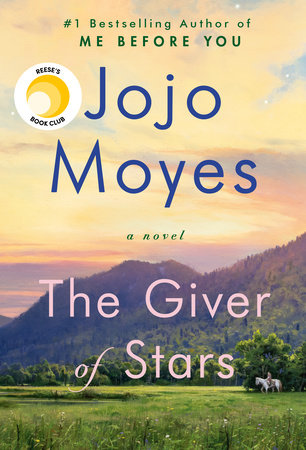 THE GIVER OF STARS: A NOVEL by Jojo Moyes
SOON TO BE A MAJOR MOTION PICTURE!
Set in Depression-era America and based on a true story, The Giver of Stars is a breathtaking story of five extraordinary women, known as the Packhorse Librarians of Kentucky, and their remarkable journey.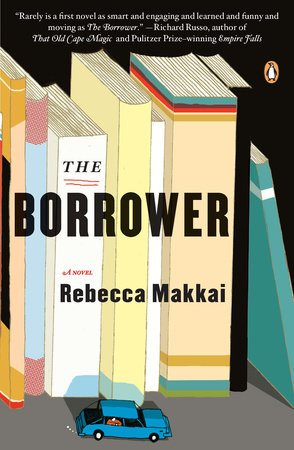 THE BORROWER: A NOVEL by Rebecca Makkai
The first novel from the acclaimed author of The Great Believers
Lucy Hull, a children's librarian in Hannibal, Missouri, finds herself both kidnapper and kidnapped when her favorite patron, ten-year-old Ian Drake, runs away from home. Ian needs Lucy's help to smuggle books past his overbearing mother, who has enrolled Ian in weekly antigay classes. Desperate to save him from the Drakes, Lucy allows herself to be hijacked by Ian when she finds him camped out in the library after hours, and the odd pair embarks on a crazy road trip. But is it just Ian who is running away? And should Lucy be trying to save a boy from his own parents?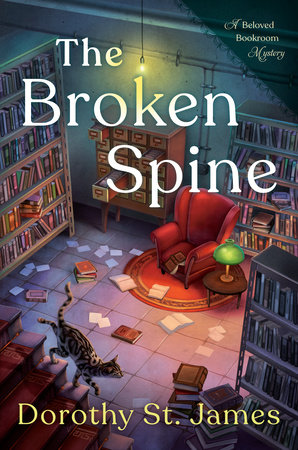 THE BROKEN SPINE by Dorothy St. James
The first in an exciting new series featuring Trudell Becket, a spunky librarian who will stop at nothing to save her beloved books and catch a killer!
Series Overview: When small-town librarian Trudell Beckett sets up a secret book room in her newly modernized library, she discovers that protecting the printed word is harder than she'd ever imagined. In fact, it's murder.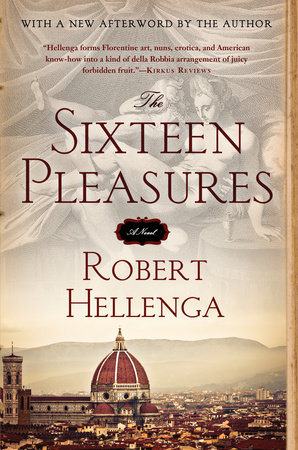 THE SIXTEEN PLEASURES: A NOVEL by Robert Hellenga
Margot Harrington, an American volunteer in Florence, is an expert at book conservancy. While struggling to save a waterlogged convent library, she comes across a fabulous volume of sixteen erotic drawings by Giulio Romano, accompanying sixteen steamy sonnets by Pietro Aretino. When first published over four centuries ago, the Vatican ordered all copies destroyed. This one—now unique—volume has survived. The abbess prevails upon Margot to save the order's finances by selling the magnificently illustrated erotica discreetly—meaning without the bishop's knowledge.
FOR YOUNGER READERS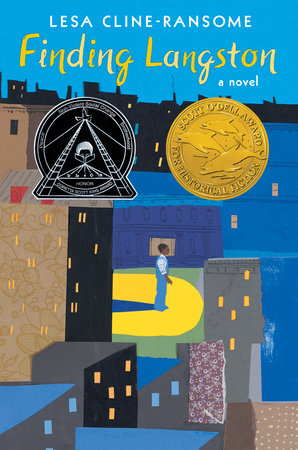 FINDING LANGSTON by Lesa Cline-Ransome
A Coretta Scott King Author Honor Book
Winner of the Scott O'Dell Award for Historical Fiction
It's 1946 when eleven-year-old Langston Hughes' father moves them from their home in Alabama to Chicago's Bronzeville district after Langston's mother dies. It feels like he's giving up everything he loves. But Langston's new home has one fantastic thing. Unlike the whites-only library in Alabama, the Chicago Public Library welcomes everyone. There, hiding out after school, Langston discovers another Langston–a poet whom he learns inspired his mother enough to name her only son after him.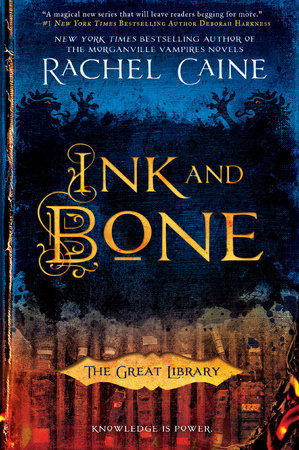 INK AND BONE: THE GREAT LIBRARY by Rachel Caine
Ruthless and supremely powerful, the Great Library is now a presence in every major city, governing the flow of knowledge to the masses. Alchemy allows the Library to deliver the content of the greatest works of history instantly—but the personal ownership of books is expressly forbidden.
In this first book in her exhilarating series for young adults, Rachel Caine rewrites history, creating a dangerous world where the Great Library of Alexandria has survived the test of time.…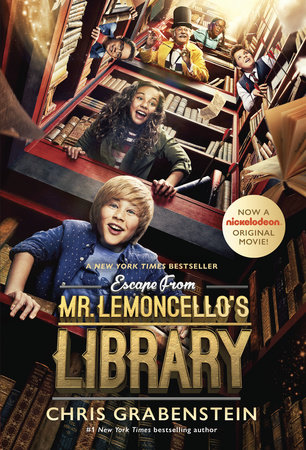 ESCAPE FROM MR. LEMONCELLO'S LIBRARY by Chris Grabenstein
When Kyle Keeley learns that the world's world's most famous game maker, Luigi Lemoncello, has designed the town's new library and is having an invitation-only lock-in on opening night, Kyle is determined to be there! But the tricky part isn't getting into the library—it's getting out. Because when morning comes, the doors stay locked. Kyle and the other kids must catch every clue and solve every puzzle to find the hidden escape route!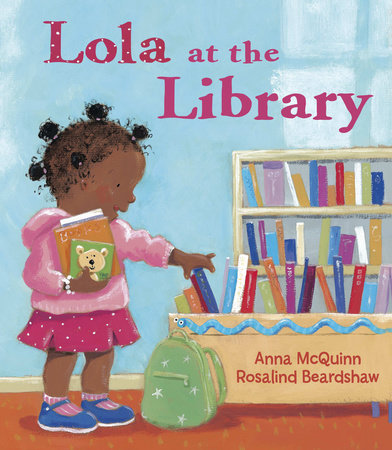 LOLA AT THE LIBRARY WITH MOMMY by Anna McQuinn, Illustrated by Rosalind Beardshaw
Learn about the library, checking out books, and story time with Lola. Every Tuesday Lola and her mommy go to the library. Lola meets her friends there. They share books and don't have to be quiet all the time. The nice librarian tells stories. There is a big machine that buzzes Lola's books in and out, and she can take any books she wants home with her. Lola and her mommy always stop for a treat on the way home. No wonder Lola loves the library. For the Spanish edition click here.
For more on these and related titles visit: Library Lovers Month
Click here for ALA's How to Love Your Library.
---
There's a Book for That! is brought to you by Penguin Random House's Sales department. Please follow our Tumblr by clicking here—and share this link with your accounts: theresabookforthat.tumblr.com. Thank you!
Did you see something on the news or read about something on your commute? Perhaps you noticed something trending on Twitter? Did you think: "There's a book for that!"? Then please, send it our way at theresabookforthat@penguinrandomhouse.com
Posted: February 24, 2021