There's a Book for That: Longevity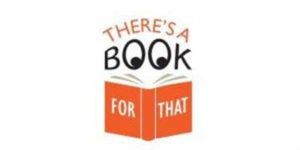 Thanksgiving has come and gone. We've survived Black Friday crowds and the frenzy of Cyber Monday emails. Perhaps you shopped local on Small Business Saturday and gave on Giving Tuesday. What does Wednesday hold in store? We've decided to get a jump on New Year, New You as we marvel at stories of those who live to be 100 and older. What is their secret to longevity? The following books investigate that query and will help you take the long view, too – often in delicious fashion!
THE BLUE ZONES KITCHEN: 100 RECIPES TO LIVE TO 100 by Dan Buettner
Best-selling author Dan Buettner debuts his first cookbook, filled with 100 longevity recipes inspired by the Blue Zones locations around the world, where people live the longest.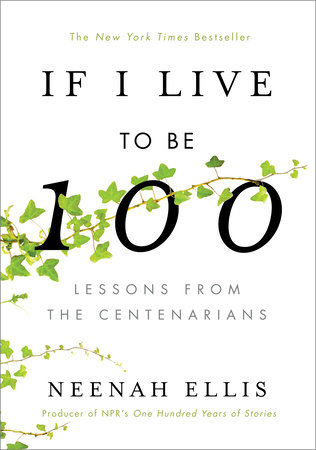 IF I LIVE TO BE 100: LESSONS FROM THE CENTENARIANS by Neenah Ellis
Neenah Ellis always wanted to live to 100, and her fascination led her to interview centenarians from all over the US about what life was like at the very beginning of the 20th century, and how things have changed over time. Ellis, a producer for National Public Radio, spent an unforgettable year traveling with her tape recorder and listening to the stories of America's oldest men and women.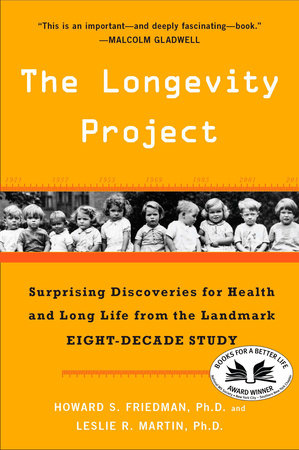 THE LONGEVITY PROJECT: SURPRISING DISCOVERIES FOR HEALTH AND LONG LIFE FROM THE LANDMARK EIGHT-DECADE STUDY by Howard S. Friedman Ph.D and Leslie R. Martin PhD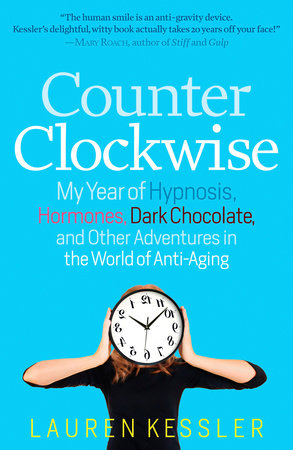 COUNTERCLOCKWISE: MY YEAR OF HYPNOSIS, HORMONES, DARK CHOCOLATE, AND OTHER ADVENTURES IN THE WORLD OF ANTI-AGING by Lauren Kessler
In an age of lunchtime lifts, wrinkle-erasing injections, furrow fillers, and lip plumpers, there's no question that anyone who aims to look younger easily can. But Lauren Kessler wants something more than to follow the cosmetic path to youthfulness. She wants to live with energy, stamina, vitality, resilience, and health for a very, very long time. Her goal: to reverse her biological age from the inside out. Counterclockwise is a thoughtful, hilarious, and informative tale of what's really possible when you get serious about taking charge of how well and how quickly you age.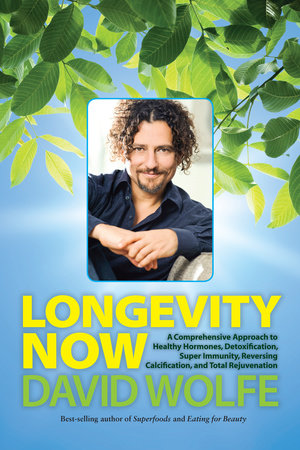 LONGEVITY NOW: A COMPREHENSIVE APPROACH TO HEALTHY HORMONES, DETOXIFICATION, SUPER IMMUNITY, REVERSING CALCIFICATION, AND TOTAL REJUVENATION by David Wolfe
Lose weight, boost your immunity, cleanse your blood and organs, and live longer and happier with this comprehensive five-part approach created by leading nutrition and raw food authority David Wolfe.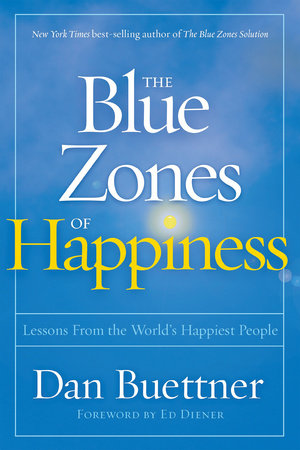 THE BLUE ZONES OF HAPPINESS: LESSONS FROM THE WORLD'S HAPPIEST PEOPLE by Dan Buettner, Ed Diener
In this inspiring guide, you'll find game-changing tools drawn from global research and expert insights for achieving maximum fulfillment. Along the way, you'll discover the three strands of happiness—pleasure, purpose, and pride—that feature prominently in the world's happiest places.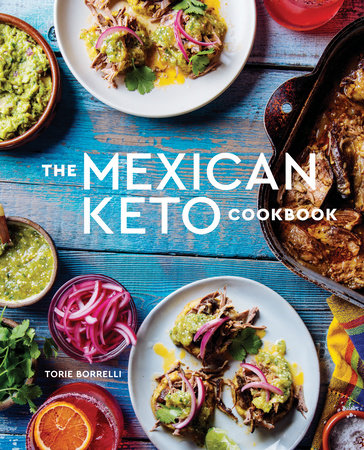 THE MEXICAN KETO COOKBOOK: AUTHENTIC, BIG-FLAVOR RECIPES FOR HEALTH AND LONGEVITY by Torie Borrelli
Containing more than 100 low-carb, high-fat, anti-inflammatory recipes, The Mexican Keto Cookbook provides insight into the history of Mexican cuisine while also adding a flavorful, international flair to the popular keto diet.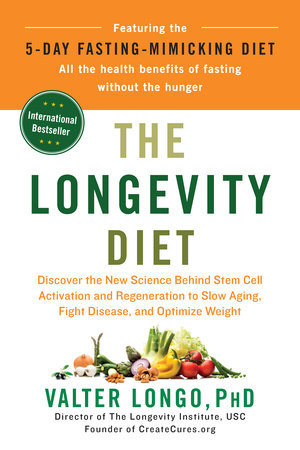 THE LONGEVITY DIET: DISCOVER THE NEW SCIENCE BEHIND STEM CELL ACTIVATION AND REGENERATION TO SLOW AGING, FIGHT DISEASE, AND OPTIMIZE WEIGHT by Valter Longo
The internationally renowned, clinically tested, revolutionary diet program to lose weight, fight disease, and live a longer, healthier life. Longo's healthy, life span-extending program is based on an easy-to-adopt pescatarian plan along with the fasting-mimicking diet no more than 4 times a year, just 5 days at a time. Including 30 easy recipes for an everyday diet based on Longo's five pillars of longevity, The Longevity Diet is the key to living a longer, healthier, more fulfilled life. Available in paperback December 31st.
For more information on these and related titles visit Longevity
---
There's a Book for That! is brought to you by Penguin Random House's Sales department. Please follow our Tumblr by clicking here—and share this link with your accounts: theresabookforthat.tumblr.com. Thank you!
Did you see something on the news or read about something on your commute? Perhaps you noticed something trending on Twitter? Did you think: "There's a book for that!"? Then please, send it our way at theresabookforthat@penguinrandomhouse.com
Posted: December 4, 2019