There's a Book For That: Love Poems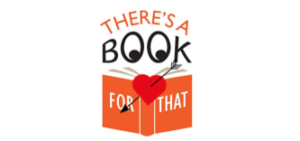 "Love shook my heart
Like the wind on the mountain
rushing over the oak trees."
― Sappho
Whether or not you've been struck with cupid's arrow, Valentine's Day is THE auspicious occasion for love poetry. And we've got beautiful volumes to captivate the smitten and non-smitten alike: From lyrical to haiku to prose poems, Instagram to humorous verse. Reflecting various periods and cultures, these classic and contemporary poets, including our recently passed Mary Oliver, speak to the passions of the newly entangled, the long-married, the happily single, the hopeful, and heartbroken lovers amongst us. Happy Valentine's Day!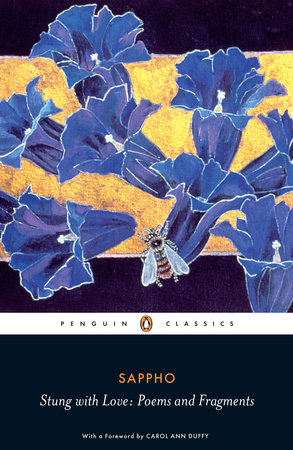 STUNG WITH LOVE: POEMS AND FRAGMENTS by Sappho, Aaron Poochigian, Carol Ann Duffy
More or less 150 years after Homer's Iliad, Sappho lived on the island of Lesbos, west off the coast of what is present Turkey. Little remains today of her writings, which are said to have filled nine papyrus rolls in the great library at Alexandria some 500 years after her death. The surviving texts consist of a lamentably small and fragmented body of lyric poetry—among them poems of invocation, desire, spite, celebration, resignation and remembrance—that nevertheless enables us to hear the living voice of the poet Plato called the tenth Muse. This is a new translation of her surviving poetry.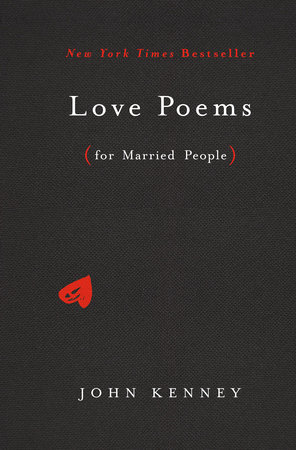 LOVE POEMS FOR MARRIED PEOPLE by John Kenney
Based on his wildly popular New Yorker piece, Thurber Prize-winner John Kenney presents a hilarious collection of love poems for, well, married people.
First published on Valentine's Day in 2016, John Kenney's collection of poems for married people quickly became one of the most shared New Yorker pieces of all time. Full of hilarious wit, dynamic energy, and a heavy dose of reality, these poems took the seminal genre and turned it upside down and left to dry in the dishwasher. The original selection, featuring a range of topics from parental gripes to dwindling sex lives, is a perennial favorite, skyrocketing to the top of the New Yorker's most-shared list each year, and now Kenney is writing a collection of new poems that dig even deeper into what it's like to be married to the person you love.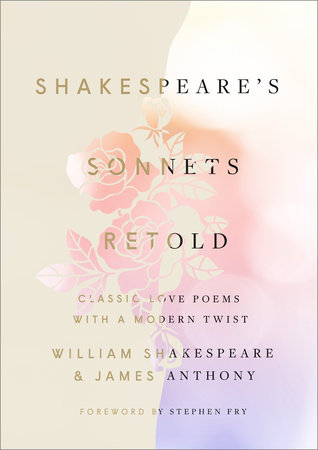 SHAKESPEARE'S SONNETS, RETOLD: CLASSIC LOVE POEMS WITH A MODERN TWIST by William Shakespeare, James Anthony, Stephen Fry
This collection of masterful reinterpretations brilliantly demystifies and breathes new life into Shakespeare's work, demonstrating the continued resonance of a playwright whose popularity remains over 450 years after his death. Now, the passion, heartbreak, deception, reconciliation, and mortality of Shakespeare's originals can be understood by all, without the need to cross reference to an enjoyment-sapping study guide. With a foreword by Stephen Fry, this is a stunning collection of beautiful love poems made new.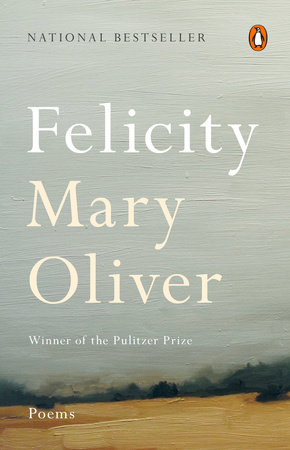 FELICITY by Mary Oliver
"If I have any secret stash of poems, anywhere, it might be about love, not anger," Mary Oliver once said in an interview. Finally, in Felicity, we can immerse ourselves in Oliver's love poems. Here, great happiness abounds. Our most delicate chronicler of physical landscape, Oliver described her work as loving the world. With Felicity she examines what it means to love another person. She opens our eyes again to the territory within our own hearts; to the wild and to the quiet.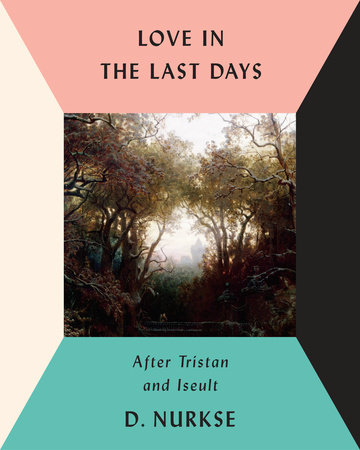 LOVE IN THE LAST DAYS: AFTER TRISTAN AND ISEULT by D. Nurkse
A contemporary requiem—an earthy yet elegant reconsideration of the Tristan and Iseult story, from the former poet laureate of Brooklyn.
In D. Nurkse's wood of Morois, the Forest of Love, there's a fine line between the real and the imaginary, the archaic and the actual, poetry and news. The poems feature the voices of the lovers and all parties around them. Nurkse brings us an Iseult who has more power than she wants over Tristan's imagination, and a Tristan who understands his fate early on: "That charm was so strong, no luck could free us." For these lovers, time closes like a book, but it remains open for us as we hear both new tones and familiar voices, eerily like our own, in this age-old story made new again.
ALL THE WORDS ARE YOURS: HAIKU ON LOVE by Tyler Knott Gregson
Every day for the past six years, Tyler Knott Gregson has written a simple haiku about love, and posted it on his website. These Daily Haiku on Love have become the most popular feature among his loyal fan base—liked and shared widely on Tumblr and Instagram, and even tattooed on readers' arms in Tyler's handwriting. The highly anticipated follow-up to Chasers of the Light, All the Words are Yours collects these love haiku, some previously unpublished, accompanied by his signature photographs, which are both timeless and of the moment.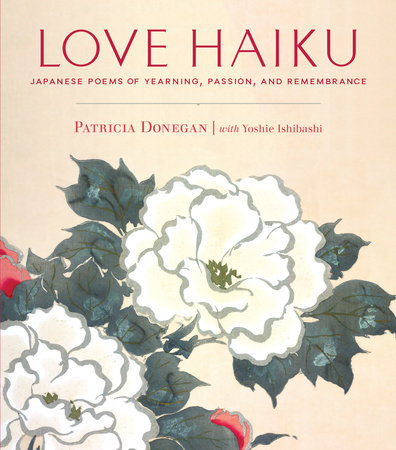 LOVE HAIKU: JAPANESE POEMS OF YEARNING, PASSION, AND REMEMBRANCE by Patricia Donegan, Yoshie Ishibashi
Haiku is celebrated as a concise form of poetry able to convey a singular moment with great clarity. While haiku most often depicts the natural world, when focused on the elements of love and sensuality, haiku can be a powerful vehicle for evoking the universal experience of love. In this elegant anthology, love is explored through beautiful images that evoke a range of feelings–from the longing of a lover to the passion of a romantic relationship. Written by contemporary Japanese poets as well as by haiku masters such as Basho, Buson, and Issa, these poems share not only the haiku poets' vision for love, but their vision of the poignant moments that express it.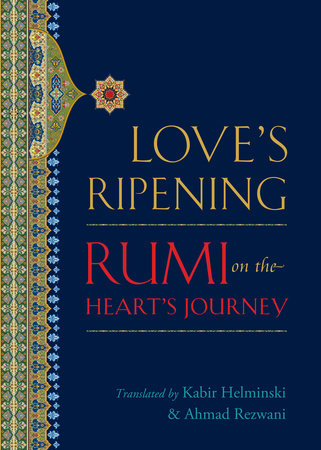 LOVE'S RIPENING: RUMI ON THE HEART'S JOURNEY by Mevlana Jalaluddin Rumi
Love is the meaning of our existence, the raw material of transformation, the glorious way of access to Divine intimacy. This teaching infuses the lyric verse of Rumi (1207–1273), the greatest of the Sufi poets. The poems in this collection, taken from among the master's many volumes of work, focus on one of his greatest themes: how love grows and matures for those on the spiritual path. Kabir Helminski and Ahmad Rezwani have crafted a translation that remains faithful to the original Persian while giving eloquent expression to the joy of Rumi's astonishing encounter with the Divine.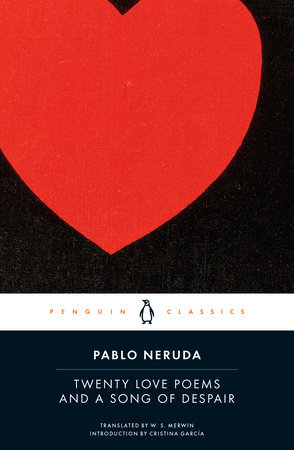 TWENTY LOVE POEMS AND A SONG OF DESPAIR (Dual-Language Edition) by Pablo Neruda, English translations by W. S. Merwin
When it appeared in 1924, this work launched into the international spotlight a young and unknown poet whose writings would ignite a generation. W. S. Merwin's incomparable translation faces the original Spanish text. Now in a black-spine Classics edition with an introduction by Cristina Garcia, this book stands as an essential collection that continues to inspire lovers and poets around the world.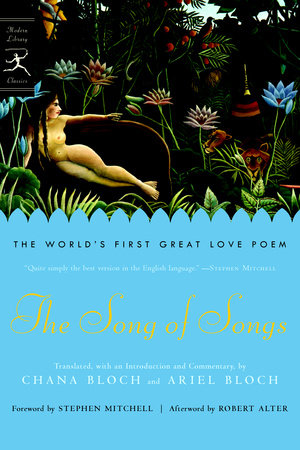 THE SONG OF SONGS: THE WORLD'S FIRST GREAT LOVE POEM translated by Ariel Bloch and Chana Bloch
One of the greatest love poems ever written, The Song of Songs celebrates the sexual awakening of a young woman and her lover and the intoxicating experience of falling in love. Composed more than two thousand years ago, this book of the Old Testament is not only an essential religious and literary text, but also a source of inspiration to modern-day poets and lovers.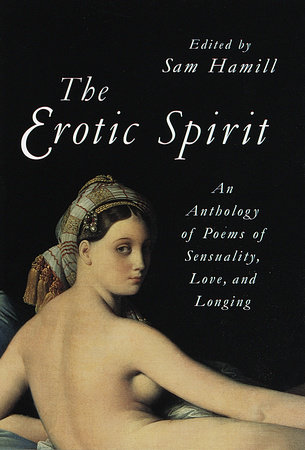 THE EROTIC SPIRIT: AN ANTHOLOGY OF POEMS OF SENSUALITY, LOVE, AND LONGING edited by Sam Hamill
This extraordinary collection of poems—covering thirty centuries of poetry from around the world—celebrates the erotic spirit in all its forms, from the passion of sexual desire to the intense longing for spiritual union. Beginning with anonymous Egyptian love songs from the fifteenth century BCE and continuing up to today's finest poets, the book draws on a broad range of cultural and spiritual traditions, including ancient Greek and Roman erotic poems, ecstatic Sufi songs, Chinese elegies for lost lovers, and bawdy English satires. Many of the poems are presented here in new translations by the editor, Sam Hamill, one of America's premier poet translators.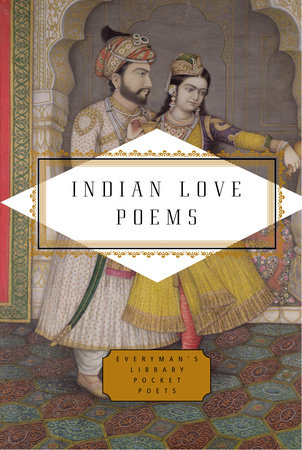 INDIAN LOVE POEMS edited by Meena ALexander (Everyman's Library Pocket Poets Series)
For more on these and related titles, visit Love Poetry
---
There's a Book for That! is brought to you by Penguin Random House's Sales department. Please follow our Tumblr by clicking here—and share this link with your accounts: theresabookforthat.tumblr.com. Thank you!
Posted: February 13, 2019