There's a Book for That: Lunar New Year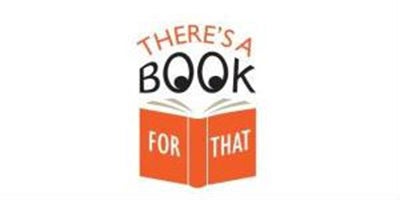 Welcome Lunar New Year which begins on January 22nd. More than a billion people will celebrate The Year of the Rabbit – or the Year of the Cat, depending on which cultural traditions they follow.  The Lunar New Year marks the first new moon of the lunisolar calendar traditional to many Asian countries. To honor the occasion, we offer the following recent and acclaimed fiction and nonfiction for all ages. Visit here for more information from PBS.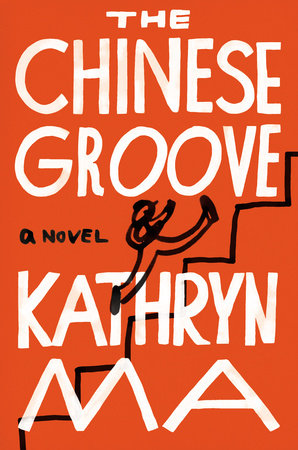 THE CHINESE GROOVE: A NOVEL by Kathryn Ma
Anne Tyler meets Jade Chang in this buoyant, good-hearted, and sharply written novel about a blithely optimistic immigrant with big dreams, dire prospects, and a fractured extended family in need of his help—even if they don't know it yet.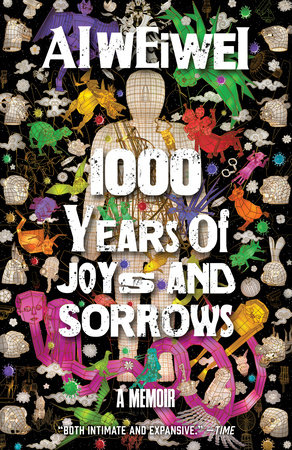 1000 YEARS OF JOYS AND SORROWS: A MEMOIR by Ai Weiwei: Translated by Allan H. Barr
In Ai Weiwei's memoir, "one of the most important artists working in the world today" (Financial Times) tells a century-long epic tale of China through the story of his own extraordinary life and the legacy of his father, the nation's most celebrated poet.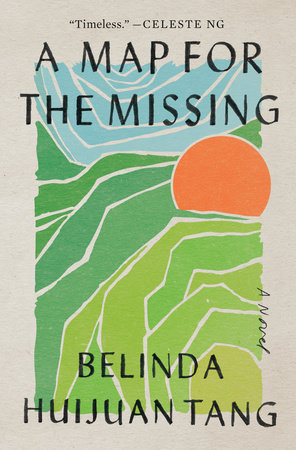 A MAP FOR THE MISSING: A NOVEL by Belinda Huijuan Tang
An epic, mesmerizing debut novel set against a rapidly changing post–Cultural Revolution China, A Map for the Missing reckons with the costs of pursuing one's dreams and the lives we leave behind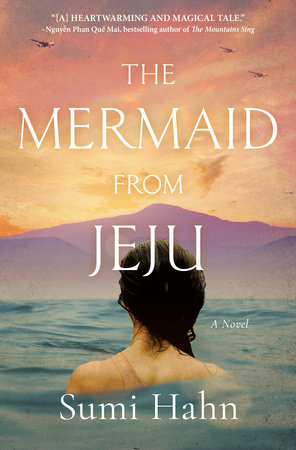 THE MERMAID FROM JEJU: A NOVEL by Sumi Hahn
Inspired by true events on Korea's Jeju Island, Sumi Hahn's "entrancing [debut] novel, brimming with lyricism and magic" (Jennifer Rosner, The Yellow Bird Sings) explores what it means to truly love in the wake of devastation.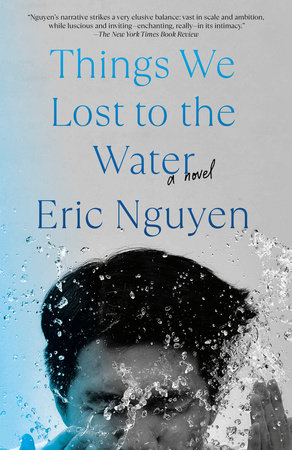 THINGS WE LOST TOTHE WATER: A NOVEL
by Eric Nguyen
A captivating novel about an immigrant Vietnamese family who settles in New Orleans and struggles to remain connected to one another as their lives are inextricably reshaped. This stunning debut is "vast in scale and ambition, while luscious and inviting … in its intimacy" (The New York Times Book Review).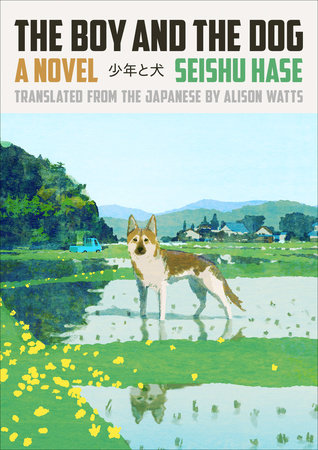 THE BOY AND THE DOG: A NOVEL by Seishu Hase;Translated by Alison Watts
Following a devastating earthquake and tsunami, a young man in Japan finds a stray dog outside a convenience store. The dog's tag says "Tamon," a name evocative of the guardian deity of the north. The man decides to keep Tamon, becoming the first in a series of owners on the dog's five-year journey to find his beloved first owner, Hikaru, a boy who has not spoken since the tsunami. An agent of fate, Tamon is a gift to everyone who welcomes him into their life.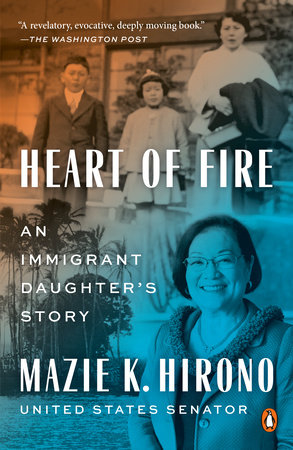 HEART OF FIRE: AN IMMIGRANT DAUGHTER'S STORY by Mazie K. Hirono
Mazie Hirono is one of the most fiercely outspoken Democrats in Congress, but her journey to the U.S. Senate was far from likely. Raised on a rice farm in rural Japan, she was seven years old when her mother, Laura, left her abusive husband and sailed with her two elder children to Hawaii in search of a better life. Though the girl then known as "Keiko" did not speak or read English when she entered first grade, she would go on to serve as a state representative and as Hawaii's lieutenant governor before winning election to Congress in 2006.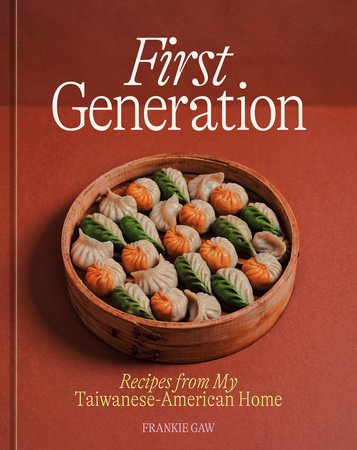 FIRST GENERATION: RECIPES FROM MY TAIWANESE-AMERICAN HOME [A COOKBOOK] by Frankie Gaw
In First Generation, Frankie Gaw of Little Fat Boy presents a tribute to Taiwanese home cooking. With dishes passed down from generations of family, Frankie introduces a deeply personal and essential collection of recipes inspired by his multicultural experience, melding the flavors of suburban America with the ingredients and techniques his parents grew up with.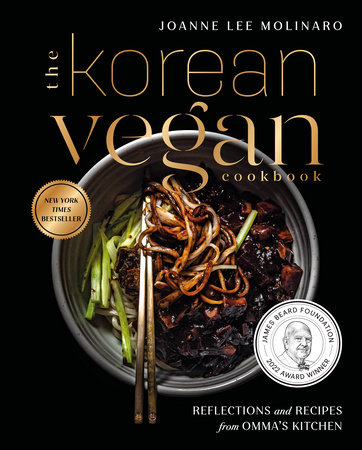 THE KOREAN VEGAN COOKBOOK REFLECTIONS AND RECIPES FROM OMMA'S KITCHEN by Joanne Lee Molinaro
Joanne Lee Molinaro has captivated millions of fans with her powerfully moving personal tales of love, family, and food. In her debut cookbook, she shares a collection of her favorite Korean dishes, some traditional and some reimagined, as well as poignant narrative snapshots that have shaped her family history. The Korean Vegan Cookbook is a rich portrait of the immigrant experience with life lessons that are universal. It celebrates how deeply food and the ones we love shape our identity.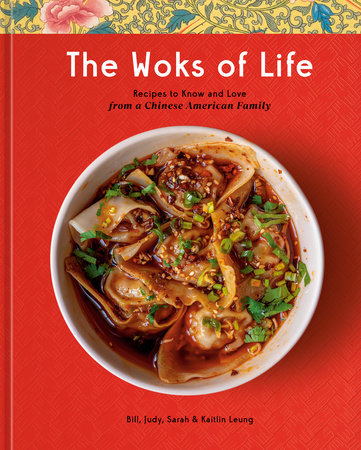 THE WOKS OF LIFE: RECIPES TO KNOW AND LOVE FROM A CHINESE AMERICAN FAMILY: A COOKBOOK by Bill Leung, Kaitlin Leung, Judy Leung, Sarah Leung
The family behind the acclaimed blog The Woks of Life shares 100 of their favorite home-cooked and restaurant-style Chinese recipes.  Whether you're new to Chinese cooking or you already dabble in bean paste and chili oil, you'll find inspiration from this chorus of voices, and trustworthy recipes that will become a part of your family story, too.
FOR YOUNGER READERS
THE NIGHT BEFORE LUNAR NEW YEAR by Natasha Wing, Lingfeng Ho, Amy Wummer
It's the night before Lunar New Year, and a little girl is excited for all of the celebrations to come. She's prepared dumplings with her mom, bought a new dress in Chinatown, and even helped scare mythical beast Nian away with her cousins and brother. There's only one problem: she's a bit nervous about all of the loud noises at the upcoming Lunar New Year Parade. Will she overcome her fears?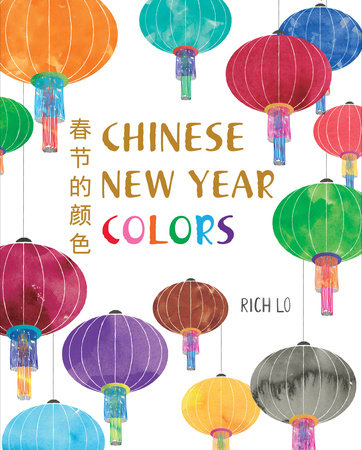 CHINESE NEW YEAR COLORS by Richard Lo
This vibrant, simple, and highly graphic bilingual book is the perfect introduction to Chinese and English words for colors as it honors one of the biggest holidays around the world. Includes informative back matter.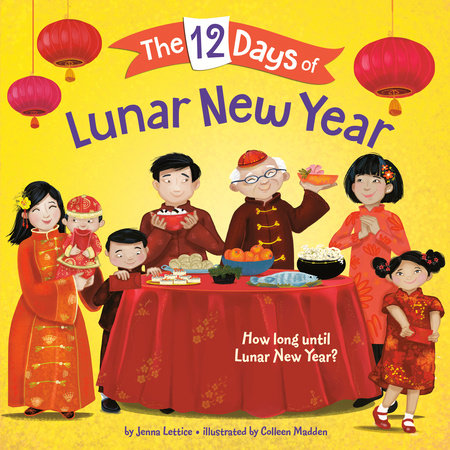 THE 12 DAYS OF LUNAR NEW YEAR by Jenna Lettice; Illustrated by Colleen Madden
This cheery addition to the 12 Days series celebrates tradition, culture, and family in the lead-up to Lunar New Year! Young readers and their caregivers will enjoy counting all the different ways they can engage with their communities and honor their ancestors. This simple rhyming story is paired with warm illustrations and a full page of stickers, making these books the perfect gift for kids.
For more information on these and related titles visit Lunar New Year
---
There's a Book for That! is brought to you by Penguin Random House's Sales department. Please follow our Tumblr by clicking here-and share this link with your accounts: theresabookforthat.tumblr.com. Thank you!
Did you see something on the news or read about something on your commute? Perhaps you noticed something trending on Twitter? Did you think: "There's a book for that!"? Then please, send it our way at theresabookforthat@penguinrandomhouse.com
Posted: January 20, 2023