There's a Book for That: Man on the Moon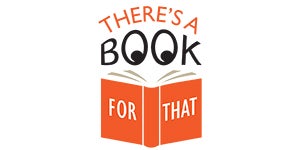 July 20 marks the anniversary of the first moon landing by Neil Armstrong and Buzz Aldrin from Apollo 11.  On this day in 1969, 530 million people (according to NASA) watched a live global broadcast!
To honor the first moon landing, we've collected titles on this historic event which expanded our knowledge, inspired national pride and captured the imagination of young and old forevermore.  Buzz Aldrin, at 87 years old, is now working to send people to Mars! (Time ).
FEATURED TITLES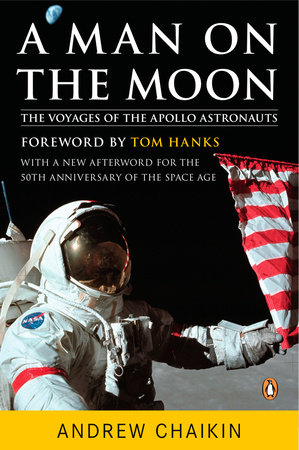 A MAN ON THE MOON by Andrew Chaikin; Tom Hanks (foreword)
On the night of July 20, 1969, our world changed forever when Neil Armstrong and Buzz Aldrin walked on the moon. Based on in-depth interviews with twenty-three of the twenty-four moon voyagers, as well as those who struggled to get the program moving, A Man on the Moon conveys every aspect of the Apollo missions with breathtaking immediacy and stunning detail. The astronauts themselves have called it the definitive account of their missions.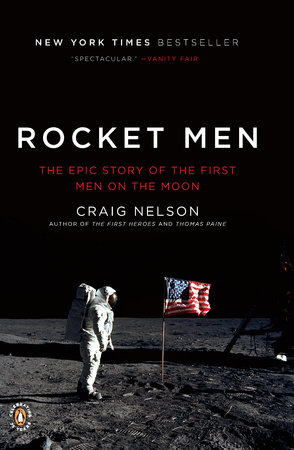 ROCKET MEN: THE EPIC STORY OF THE FIRST MEN ON THE MOON by Craig Nelson
Restoring the drama, majesty, and sheer improbability of an American triumph, this is award-winning historian Craig Nelson's definitive and thrilling story of man's first trip to the moon.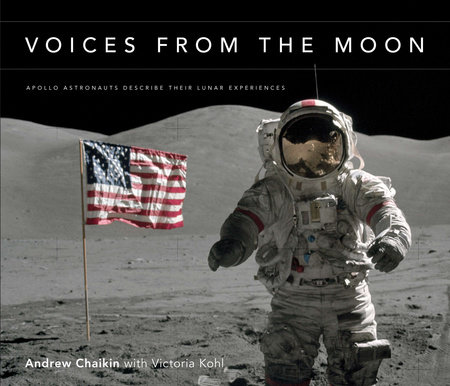 VOICES FROM THE MOON: APOLLO ASTRONAUTS DESCRIBE THEIR LUNAR EXPERIENCES by Andrew Chaikin
The epic of the Apollo missions told in the astronauts' own words and gorgeously illustrated with their photographs from twenty-three of the twenty-four Apollo lunar astronauts.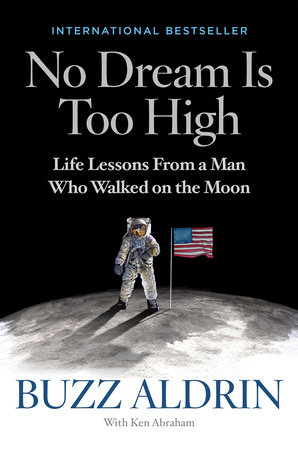 NO DREAM IS TOO HIGH by Buzz Aldrin
Beloved American hero Buzz Aldrin reflects on the wisdom, guiding principles, and irreverent anecdotes he's gathered through his event-filled life—both in outer space and on earth—in this inspiring guide-to-life for the next generation.
OF A FIRE ON THE MOON  by Normal Mailer
Literary provocateur Norman Mailer wrote the most wide-ranging, far-seeing chronicle of the Apollo 11 mission. A classic chronicle of America's reach for greatness in the midst of the Cold War, Of a Fire on the Moon compiles the reportage Mailer published between 1969 and 1970 in Life magazine: gripping firsthand dispatches from inside NASA's clandestine operations in Houston and Cape Kennedy.
FOR YOUNGER READERS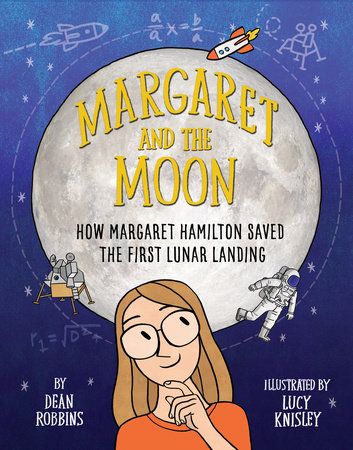 MARGARET AND THE MOON by Dean Robins; illustrated by Lucy Knisley; Ages 4-7
Margaret Hamilton loved numbers as a young girl.  Soon math led her to MIT and then to helping NASA put a man on the moon! She handwrote code that would allow the spacecraft's computer to solve any problems it might encounter. Apollo 8. Apollo 9. Apollo 10. Apollo 11. Without her code, none of those missions could have been completed.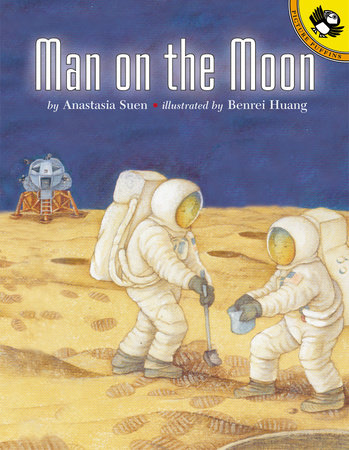 A MAN ON THE MOON by Anastasia Suen; Ages 3-7
Here in picture book format is the amazing true story of the first moon landing, when a man set foot on an unexplored world and showed us that the boundaries of our world were limitless.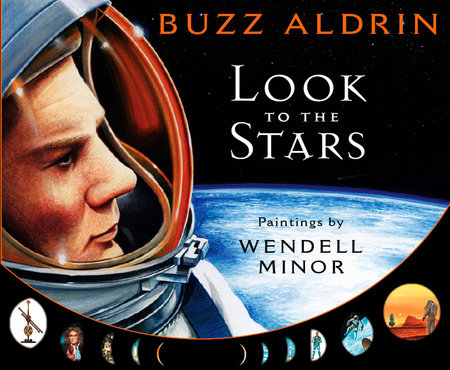 LOOK TO THE STARS by Buzz Aldrin, illustrated by Wendell Minor; Ages 6 to 8
As one of a handful of astronauts to have walked on the moon, Buzz Aldrin has a unique perspective of space. And he serves as an amazing guide as he introduces us to the pioneers of space. From Copernicus to the Wright brothers, from the Apollo program to dreams of future travel, he reminds us that mankind has always looked to the stars with beautiful illustrations by the renowned artist, Wendell Minor.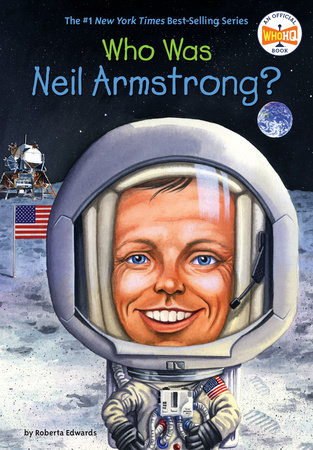 WHO WAS NEIL ARMSTRONG? By Roberta Edwards, Nancy Harrison, Stephen Marchesi; Ages 8 to 12, Grades
On July 20, 1969, Neil Armstrong stepped on the moon and, to an audience of over 450 million people, proclaimed his step a "giant leap for mankind."  This Eagle Scout built his own model planes as a little boy and then grew up to be a test pilot for experimental aircraft before becoming an astronaut.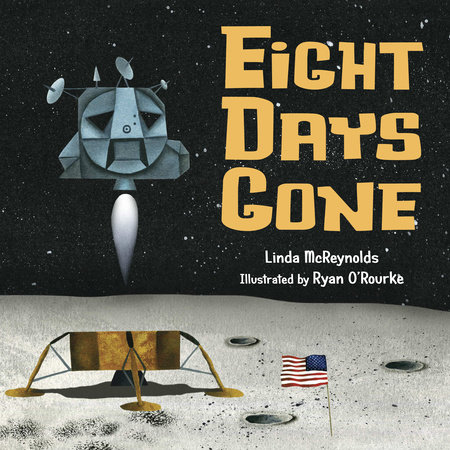 EIGHT DAYS GONE by Linda McReynolds, Ryan O'Rourke; Ages 5 to 8
Snappy verse and retro art recount Apollo 11′s historic, eight-day mission to the moon in 1969. Young readers learn the basics about the gear, equipment, and spaceship used by the astronauts, as well as the history of NASA's moon mission.
For more on these and related titles visit, Apollo 11 and beyond
Posted: July 19, 2017