There's a Book for That: March Debuts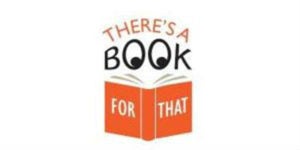 As we are all spending more time than ever at home, books are providing much-needed comfort, escape and inspiration. This month Penguin Random House published an impressive list of debut titles. We're including author photos and biographical info so you can learn a little about them as well as see what they are up to online: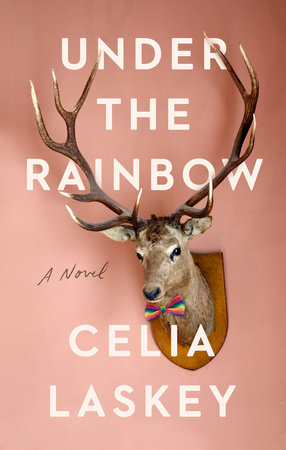 UNDER THE RAINBOW by Celia Laskey
When a group of social activists arrive in a small town in Kansas, the lives and beliefs of residents and outsiders alike are upended, in this wry, embracing novel. Told with warmth and wit, Under the Rainbow is a poignant, hopeful articulation of our complicated humanity that reminds us we are more alike than we'd like to admit.
Celia Laskey's work has appeared in Guernica, The Minnesota Review, and other places. She has an MFA from the University of New Mexico and was a finalist in Glimmer Train's Short Story Award for New Writers. She lives with her wife in Los Angeles, where she writes for ad agencies. Follow Celia @celia_laskey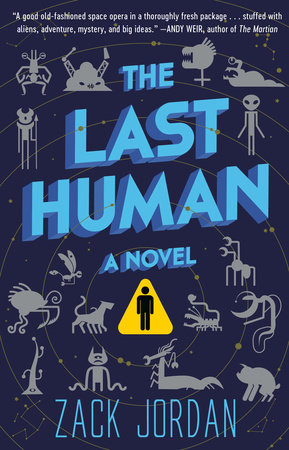 THE LAST HUMAN: A NOVEL by Zack Jordan
The Last Human is a sneakily brilliant, gleefully oddball space-opera debut—a masterful play on perspective, intelligence, and free will, wrapped in a rollicking journey through a strange and crowded galaxy.
Zack Jordan is a compulsive learner and creator who holds half an
art degree, two thirds of a music degree, and about a quarter of a philosophy degree. He was a designer on several video game series including the Belarusian mega-hit (yes, that's a thing) World of Tanks, but he's more proud of the indie game and music albums he's released under the name U.S. Killbotics. He lives in Chicago with his wife and their two daughters. Follow Zack Jordan @USKillbotics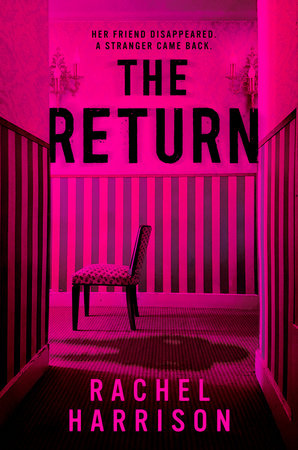 THE RETURN by Rachel Harrison
An edgy and haunting debut novel about a group of friends who reunite after one of them has returned from a mysterious two-year disappearance. For fans of The Haunting at Hill House.
Rachel Harrison was born and raised in the weird state of New Jersey. She received her bachelor's in Writing for Film & Television from Emerson College. After graduating, she worked on TV game shows, in publishing, and for a big bank. She lives in Brooklyn with her husband and their cat/overlord. Follow Rachel Harrison @rachfacelogic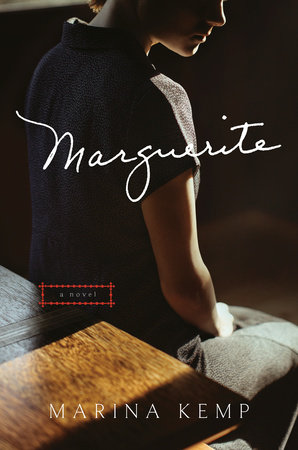 MARGUERITE: A NOVEL by Marina Kemp
In this haunting novel, a young nurse forms an unlikely connection with the elderly man she cares for, and finds herself confronting the guilt she carries from her past. Set among the lush fields and olive groves of southern France, and written in clear prose of luminous beauty, Marguerite is an unforgettable novel that traces the ways in which guilt can be transformed, and how people can unexpectedly find a sense of redemption.
Marina Kemp was born in London, where she lives now with her husband and daughter. She studied Classics at Oxford University, and Creative Writing at Goldsmiths. Follow Marina Kemp @MarinaKempPull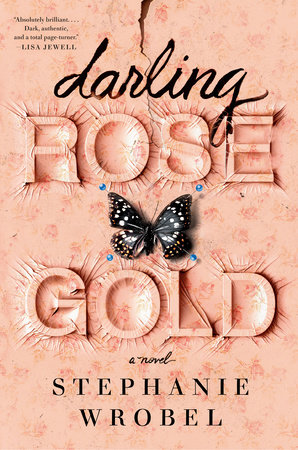 DARLING ROSE GOLD by Stephanie Wrobel
In her compulsive, sharply-drawn debut, Stephanie Wrobel peels back the layers of the most complicated of mother-daughter relationships. For the first eighteen years of her life, Rose Gold Watts believed she was seriously ill. She was allergic to everything, used a wheelchair and practically lived at the hospital. Neighbors did all they could, holding fundraisers and offering shoulders to cry on, but no matter how many doctors, tests, or surgeries, no one could figure out what was wrong with Rose Gold. Turns out her mom, Patty Watts, was just a really good liar.
Stephanie Wrobel grew up in Chicago but has been living in the UK for the last three years with her husband and dog, Moose Barkwinkle. She has an MFA from Emerson College and has had short fiction published in Bellevue Literary Review. Before turning to fiction, she worked as a creative copywriter at various advertising agencies. Follow Stephanie Wrobel @stephwrobel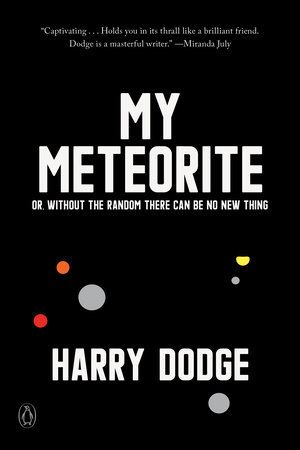 MY METEORITE: OR, WITHOUT THE RANDOM THERE CAN BE NO NEW THING by Harry Dodge
Structured around a series of formative, formidable coincidences in Dodge's life, My Meteorite journeys with stylistic bravura from Barthes to Blade Runner, from punk to Pale Fire. It is a wild, incandescent book that creates a literary universe of its own. Blending the personal and the philosophical, the raw and the surreal, the transgressive and the heartbreaking, Harry Dodge revitalizes our world, illuminating the magic just under the surface of daily life.
Harry Dodge is a writer and visual artist whose work has been exhibited at venues nationally and internationally. His solo and collaborative work is held in numerous institutions, such as the Museum of Modern Art, NY; Hammer Museum, LA; and Museum of Contemporary Art, LA. In 2017 Dodge was awarded a Guggenheim Foundation fellowship. He lives with his family in Los Angeles. Visit Harry Dodge's website http://harrydodge.com/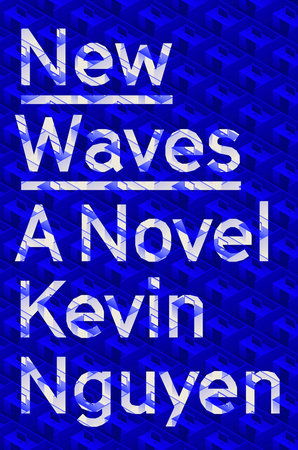 NEW WAVES: A NOVEL by Kevin Nguyen
Set in the New York City tech world, a wry and edgy debut novel about a heist gone wrong, a secret online life exposed, and a young man's search for true connection. With a fresh voice, biting humor, and piercing observations about human nature, Kevin Nguyen brings an insider's knowledge to this imaginative novel. A pitch-perfect exploration of race and start-up culture, secrecy and surveillance, social media and friendship, New Waves asks: How well do we really know each other? And how do we form true intimacy and connection in a tech-obsessed world?
Kevin Nguyen is the features editor at The Verge and was formerly a senior editor at GQ. He's written for The New York Times Book Review, The Paris Review, The Atlantic, The New Republic, and The Millions. He's a member of the National Book Critics Circle and the National Book Foundation Junior Committee, and has served as a judge for the PEN Open Book Award. Nguyen has been named one of 100 Most Influential People in Brooklyn Culture by Brooklyn Magazine and a Star Watch Honoree by Publishers Weekly. He lives in Brooklyn, New York. Follow Kevin Nguyen @knguyen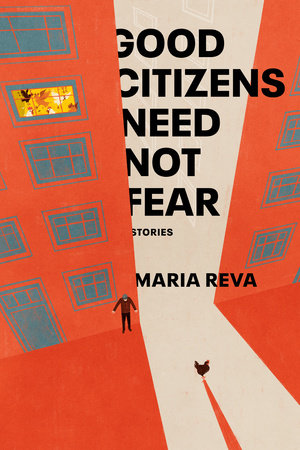 GOOD CITIZENS NEED NOT FEAR: STORIES by Maria Reva
A brilliant and bitingly funny collection of stories united around a single crumbling apartment building in Ukraine. Good Citizens Need Not Fear tacks from moments of intense paranoia to surprising tenderness and back again, exploring what it is to be an individual amid the roiling forces of history. Inspired by her and her family's own experiences in Ukraine, Reva brings the black absurdism of early Shteyngart and the sly interconnectedness of Anthony Marra's Tsar of Love and Techno to a collection that is as clever as it is heartfelt.
Maria Reva was born in Ukraine and grew up in Canada. She holds an MFA from the Michener Center at the University of Texas. Her fiction has appeared in The Atlantic, McSweeney's, Best American Short Stories, and elsewhere, and has won a National Magazine Award. She also works as an opera librettist. Follow Maria Reva @_mariareva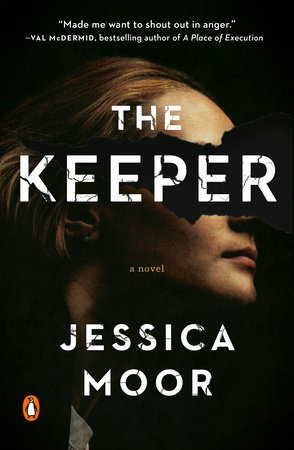 THE KEEPER: A NOVEL by Jessica Moor
A pulse-pounding thriller that follows the residents of a domestic violence shelter after one of their counselors is found dead of apparent suicide. Weaving together the investigation with Katie's final months as it barrels toward the truth, The Keeper is a riveting mystery and a searing examination of violence against women and the structures that allow it to continue, marking the debut of an incredible new voice in crime fiction.
Jessica Moor grew up in southwest London. She received a degree in English literature at Cambridge University before working in the culture and charity sectors and obtained an MA in creative writing from the University of Manchester. She lives in Berlin. Follow Jessica Moor @jessicammoor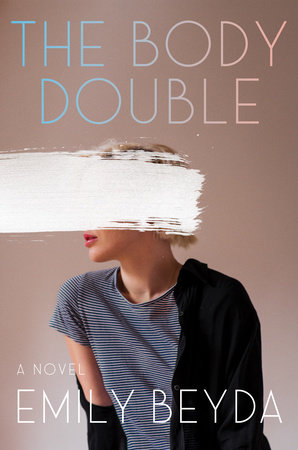 THE BODY DOUBLE: A NOVEL by Emily Beyda
A dark, glittering debut novel, The Body Double is the suspenseful story of a young woman who is recruited by a stranger to give up her old life and identity to impersonate a reclusive Hollywood star. With echoes of Hitchcock's "Vertigo", The Body Double is a fabulously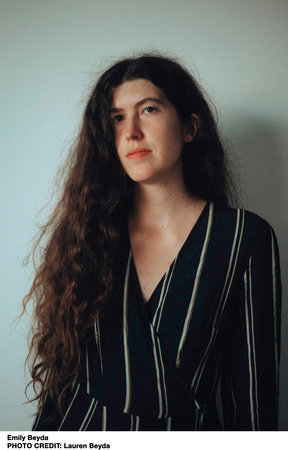 plotted noir about fame, beauty, and the darkness of Hollywood.
Emily Beyda is a Los Angeles native who for the past three yearshas written the popular "Dear Glutton" advice column in The Austin Chronicle. A graduate of Texas State's M.F.A. program, she currently resides back in L.A. Follow Emily Beyda @EmilyBeyda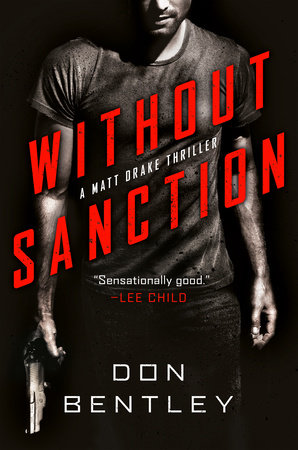 WITHOUT SANCTION by Don Bentley
After surviving a clandestine operation that went tragically wrong, Matt Drake escaped Syria with his life, but little else. Now, to save the life of another, he must return to Syria and confront his biggest failure in a debut thriller Lee Child calls "sensationally good.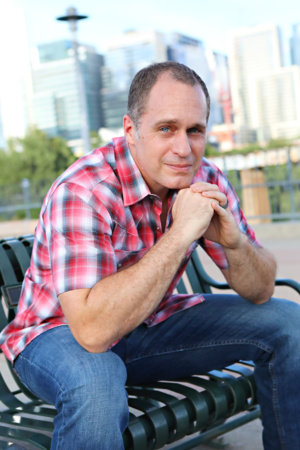 Don Bentley spent a decade as an Army Apache helicopter pilot, and while deployed in Afghanistan was awarded the Bronze Star Medal and the Air Medal with "V" device for valor. Following his time in the military, Don worked as an FBI special agent focusing on foreign intelligence and counterintelligence and was a Special Weapons and Tactics (SWAT) team member. Follow Don Bentley at @bentleydonb
For more on these titles visit March Debuts
---
There's a Book for That! is brought to you by Penguin Random House's Sales department. Please follow our Tumblr by clicking here—and share this link with your accounts: theresabookforthat.tumblr.com. Thank you!
Did you see something on the news or read about something on your commute? Perhaps you noticed something trending on Twitter? Did you think: "There's a book for that!"? Then please, send it our way at theresabookforthat@penguinrandomhouse.com
Posted: March 25, 2020