There's a Book for That: Marshlands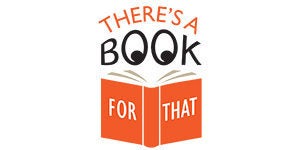 Have you read or listened to WHERE THE CRAWDADS SING yet? The phenomenal bestseller has struck a chord and many fans are citing the beautiful natural descriptions as one reason this coming-of-age mystery set on the coastline of North Carolina is so appealing. Author Delia Owens is a biologist who was awarded the John Burroughs Award for Nature Writing. Marshes make evocative settings in many other Penguin Random House titles and we've gathered some of the best: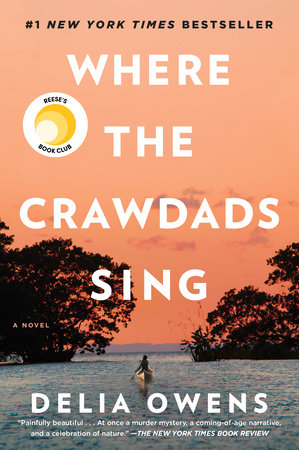 WHERE THE CRAWDADS SING by Delia Owens
For years, rumors of the "Marsh Girl" have haunted Barkley Cove, a quiet town on the North Carolina coast. So in late 1969, when handsome Chase Andrews is found dead, the locals immediately suspect Kya Clark, the so-called Marsh Girl. But Kya is not what they say. Sensitive and intelligent, she has survived for years alone in the marsh that she calls home. Where the Crawdads Sing is at once an exquisite ode to the natural world, a heartbreaking coming-of-age story, and a surprising tale of possible murder.
THE MARSH KING'S DAUGHTER by Karen Dionne
Helena Pelletier has a loving husband, two beautiful daughters, and a business that fills her days. But she also has a secret: she is the product of an abduction. Her mother was kidnapped as a teenager by her father and kept in a remote cabin in the marshlands of Michigan's Upper Peninsula. Helena, born two years after the abduction, loved her home in nature, and despite her father's sometimes brutal behavior, she loved him, too…until she learned precisely how savage he could be. Called "sensationally good psychological suspense" by Lee Child, The Marsh King's Daughter is the mesmerizing tale of a woman who must risk everything to hunt down the dangerous man who shaped her past and threatens to steal her future: her father.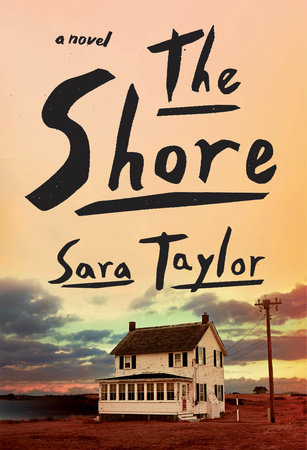 THE SHORE: A NOVEL by Sara Taylor
A group of small islands in the Chesapeake Bay, just off the coast of Virginia, The Shore is clumps of evergreens, wild ponies, oyster-shell roads, tumble-down houses, unwanted pregnancies, murder, and dark magic in the marshes. Sanctuary to some but nightmare to others, it's a place that generations of families both wealthy and destitute have inhabited, fled, and returned to for hundreds of years. From a half-Shawnee Indian's bold choice to escape an abusive home only to find herself with a man who will one day try to kill her, to a brave young girl's determination to protect her younger sister as methamphetamine ravages their family, the characters in this remarkable novel have deep connections to the land, and a resilience that only the place they call home could create.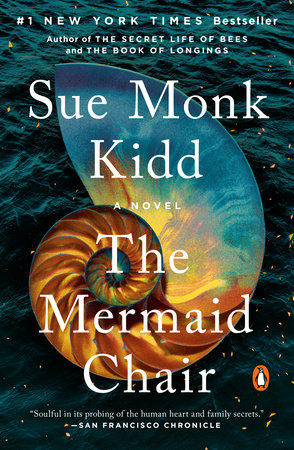 THE MERMAID CHAIR by Sue Monk Kidd
Inside the church of a Benedictine monastery on Egret Island, just off the coast of South Carolina, resides a beautiful and mysterious chair ornately carved with mermaids and dedicated to a saint who, legend claims, was a mermaid before her conversion. When Jessie Sullivan is summoned home to the island to cope with her eccentric mother, she is living a conventional life with her husband. Once on the island, she finds herself drawn to Brother Thomas, a monk about to take his final vows. Amid a rich community of unforgettable island women and the exotic beauty of marshlands Jessie grapples with the tension of desire and the struggle to deny it. Is the power of the mermaid chair only a myth? Or will it alter the course of Jessie's life?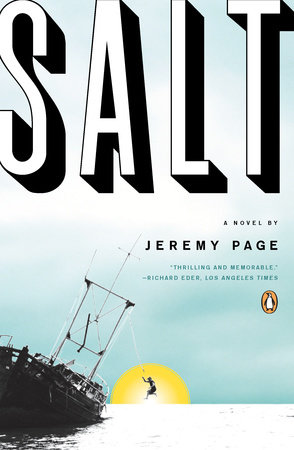 SALT by Jeremy Page
A family saga that explores the relationship between people and the landscape in which they live, Jeremy Page's atmospheric and lyrical debut novel tells of a German airman who falls from the sky in 1945 and lands in the middle of a salt marsh in England. Goose, a local woman, brings him home. After staying for just nine months, he vanishes in a makeshift boat, leaving Goose behind with a newborn daughter, Lil. Lil's childhood is curious and strange, but when she becomes the object of two brothers' desire, her life takes a tragic turn. Fifteen years later, it is Lil's son, Pip, who attempts to make sense of his family's intriguing history. Beguiled by the lovely Elsie who lives nearby, Pip grows up in the marsh like generations before him, but will their unfortunate past repeat itself?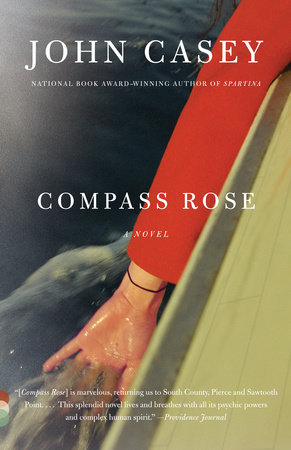 COMPASS ROSE by John Casey
John Casey follows up his National Book Award-winning novel Spartina with an extraordinary return to the marshes of Rhode Island's South County where Elsie Buttrick, the prodigal daughter of Sawtooth Point, has just given birth to Rose, the child conceived during her passionate affair with Dick Pierce. At first she is wary of the discomfort her presence poses to Dick's wife, May, and other inhabitants of their gossipy, insular community. But as Rose slowly becomes the unofficially adopted daughter and little sister of half the town, she magnetically steers everyone in her orbit toward unexpected—and unbreakable—relationships.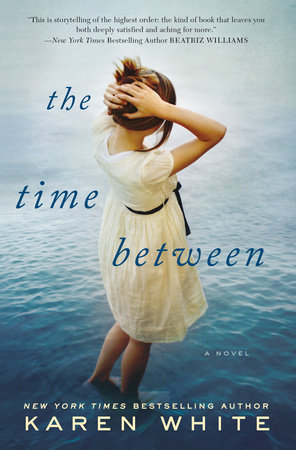 THE TIME BETWEEN by Karen White
The Time Between spans two generations of sisters and secrets, set in the stunning South Carolina Lowcountry. An island lush with sweetgrass and salt marshes, Edisto has been a peaceful refuge for Helena, who escaped with her sister Eleanor from war-torn Hungary in 1944. The sisters were well-known on the island, where they volunteered in their church and community. But now Eleanor will finally learn the truth about their past.
For more on these and other friendly titles visit Marsh Lit
---
There's a Book for That! is brought to you by Penguin Random House's Sales department. Please follow our Tumblr by clicking here—and share this link with your accounts: theresabookforthat.tumblr.com. Thank you!
Did you see something on the news or read about something on your commute? Perhaps you noticed something trending on Twitter? Did you think: "There's a book for that!"? Then please, send it our way at theresabookforthat@penguinrandomhouse.com
Posted: August 7, 2019