There's a Book for That: Mental Health Awareness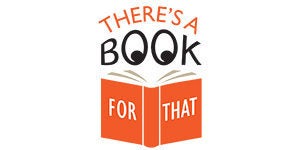 May is Mental Health Awareness Month, observed at this time each year since 1949, when it was established by Mental Health America. To show support, we urge you to pick up a book and learn about the people who deal with mental illness daily, as sufferers or caretakers, and to consider the signs.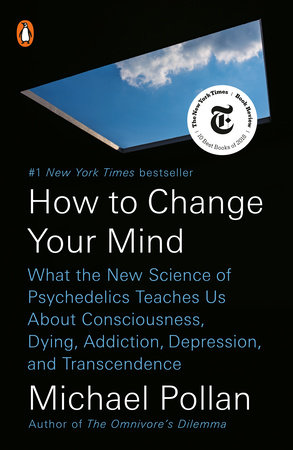 HOW TO CHANGE YOUR MIND: WHAT THE NEW SCIENCE OF PSYCHEDELICS TEACHES US ABOUT CONSCIOUSNESS, DYING, ADDICTION, DEPRESSION, AND TRANSCENDENCE by Michael Pollan
A brilliant and brave investigation by Michael Pollan, author of five New York Times best sellers, into the medical and scientific revolution taking place around psychedelic drugs—and the spellbinding story of his own life-changing psychedelic experiences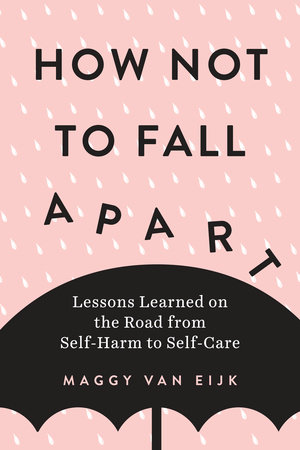 HOW NOT TO FALL APART: LESSONS LEARNED ON THE ROAD FROM SELF-HARM TO SELF-CARE by Maggy van Eijk
Punctuated with illustrated lists reminiscent of Maggy's popular BuzzFeed posts, How Not to Fall Apart shares the author's hard-won lessons about what helps and what hurts on the road to self-awareness and better mental health. This is a book about what it's like to live with anxiety and depression, panic attacks, self-harm and self-loathing—and it's also a hopeful roadmap written by someone who's been there and is still finding her way.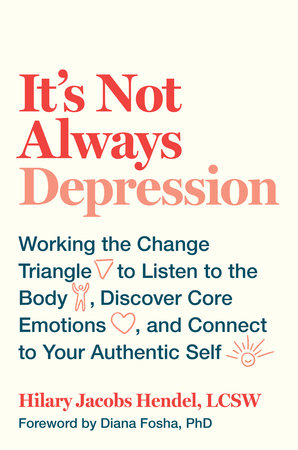 IT'S NOT ALWAYS DEPRESSION: WORKING THE CHANGE TRIANGLE TO LISTEN TO THE BODY, DISCOVER CORE EMOTIONS, AND CONNECT TO YOUR AUTHENTIC SELF by Hilary Jacobs Hendel, Diana Fosha
Fascinating patient stories and dynamic exercises that help you connect to healing emotions, ease anxiety and depression, and discover your authentic self.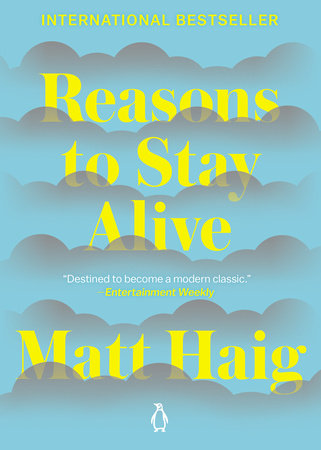 REASONS TO STAY ALIVE by Matt Haig
Matt Haig's accessible and life-affirming memoir of his struggle with depression, and how his triumph over the illness taught him to live.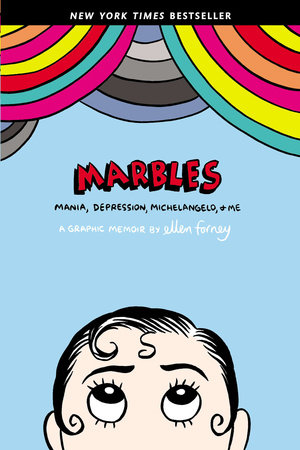 MARBLES: MANIA, DEPRESSION, MICHELANGELO, AND ME: A GRAPHIC MEMOIR by Ellen Forney
Cartoonist Ellen Forney explores the relationship between "crazy" and "creative" in this graphic memoir of her bipolar disorder, woven with stories of famous bipolar artists and writers.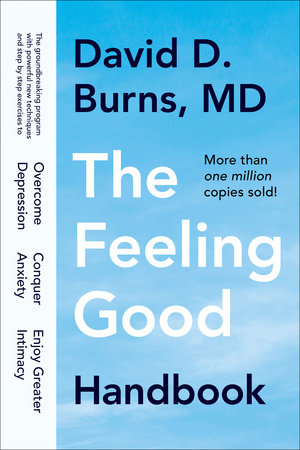 THE FEELING GOOD HANDBOOK: THE GROUNDBREAKING PROGRAM WITH POWERFUL NEW TECHNIQUES AND STEP-BY-STEP EXERCISES TO OVERCOME DEPRESSION, CONQUER ANXIETY, AND ENJOY GREATER INTIMACY by David D Burnes
With his phenomenally successful Feeling Good: The New Mood Therapy, Dr. David Burns introduced a groundbreaking, drug-free treatment for depression. In this bestselling companion, he reveals powerful new techniques and provides step-by-step exercises that help you cope with the full range of everyday problems.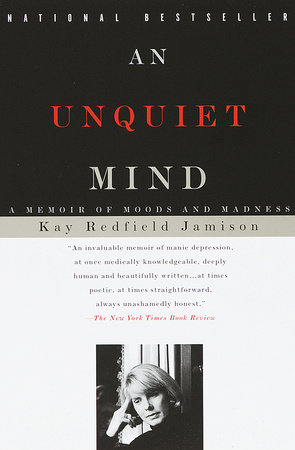 AN UNQUIET MIND: A MEMOIR OF MOODS AND MADNESS by Kay Redfield Jamison
Dr. Jamison is one of the foremost authorities on manic-depressive (bipolar) illness; she has also experienced it firsthand. Here Jamison examines bipolar illness from the dual perspectives of the healer and the healed, revealing both its terrors and the cruel allure that at times prompted her to resist taking medication. An Unquiet Mind is a memoir of enormous candor, vividness, and wisdom—a deeply powerful book that has both transformed and saved lives.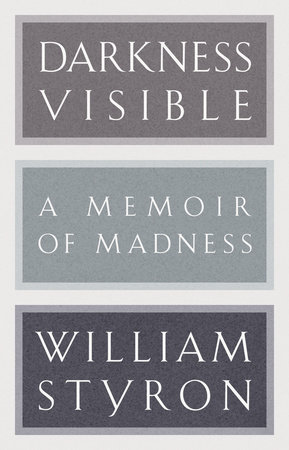 DARKNESS VISIBLE: A MEMOIR OF MADNESS by William Styron
A work of great personal courage and a literary tour de force, this bestseller is Styron's true account of his descent into a crippling and almost suicidal depression. Styron is perhaps the first writer to convey the full terror of depression's psychic landscape, as well as the illuminating path to recovery.
FOR YOUNGER READERS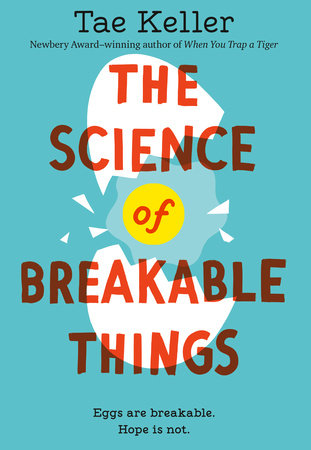 THE SCIENCE OF BREAKABLE THINGS by Tae Keller
Natalie's uplifting story of using the scientific process to "save" her mother from depression is what Booklist calls "a winning story full of heart and action."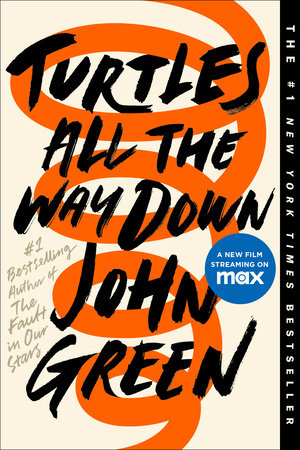 TURTLES ALL THE WAY DOWN by John Green
Turtles All the Way Down is about lifelong friendship, the intimacy of an unexpected reunion, Star Wars fan fiction, and tuatara. But at its heart is Aza Holmes, a young woman navigating daily existence within the ever-tightening spiral of her own thoughts.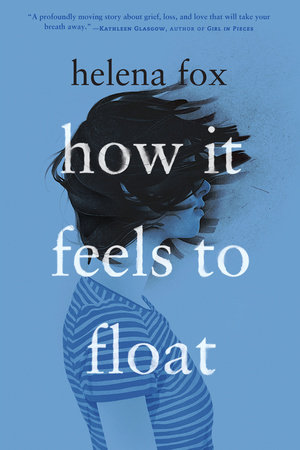 HOW IT FEELS TO FLOAT by Helena Fox
A deeply hopeful YA novel about living with mental illness that's perfect for fans of Girl in Pieces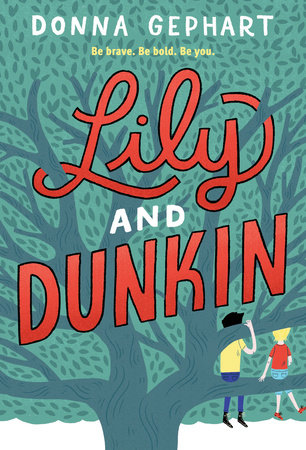 LILY AND DUNKIN by Donna Gephart
For readers who enjoyed Wonder and Counting by 7's, award-winning author Donna Gephart crafts a compelling dual narrative about two remarkable young people: Lily, a transgender girl, and Dunkin, a boy dealing with bipolar disorder. Their powerful story will shred your heart, then stitch it back together with kindness, humor, bravery, and love.
For more on these and related titles visit the collection Mental Health Awareness
---
There's a Book for That! is brought to you by Penguin Random House's Sales department. Please follow our Tumblr by clicking here—and share this link with your accounts: theresabookforthat.tumblr.com. Thank you!
Did you see something on the news or read about something on your commute? Perhaps you noticed something trending on Twitter? Did you think: "There's a book for that!"? Then please, send it our way at theresabookforthat@penguinrandomhouse.com
Posted: May 29, 2019