There's a Book for That: Mental Health Awareness Month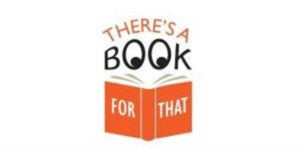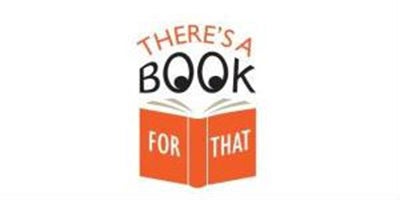 May is Mental Health Awareness Month, observed at this time each year since 1949, when it was established by Mental Health America. The pandemic has had a profound impact on the mental health of people of all ages. It's so important to reduce the stigma around mental health struggles so that people are more willing to ask for help.
The following recommended titles offer such help in dealing with trauma, anxiety, depression and provide paths to self-acceptance and resiliency: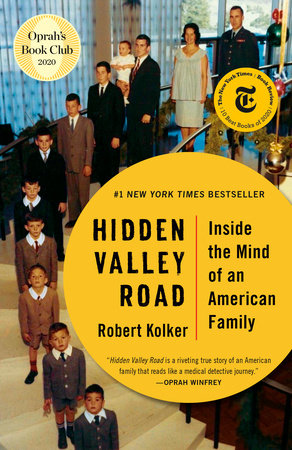 HIDDEN VALLEY ROAD: INSIDE THE MIND OF AN AMERICAN FAMILY by Robert Kolker
Named a BEST BOOK OF THE YEAR by The New York Times, The Washington Post, NPR, TIME, Slate, Smithsonian…
The heartrending story of a mid-century American family with twelve children, six of them diagnosed with schizophrenia, that became science's great hope in the quest to understand the disease.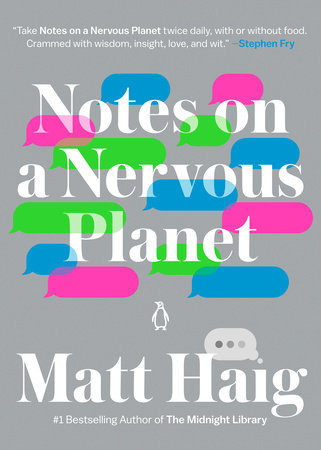 NOTES ON A NERVOUS PLANET by Matt Haig
A follow-up to Matt Haig's internationally bestselling memoir, Reasons to Stay Alive, a broader look at how modern life feeds our anxiety, and how to live a better life.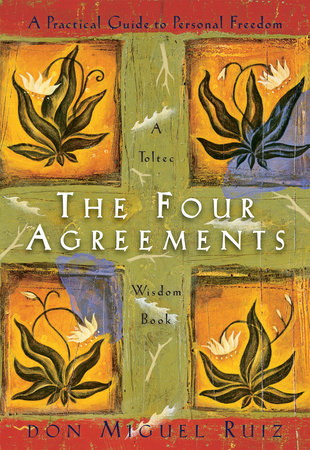 THE FOUR AGREEMENTS: A PRACTICAL GUIDE TO PERSONAL FREEDOM by Don Miguel Ruiz
In The Four Agreements, bestselling author don Miguel Ruiz reveals the source of self-limiting beliefs that rob us of joy and create needless suffering. Based on ancient Toltec wisdom, The Four Agreements offer a powerful code of conduct that can rapidly transform our lives to a new experience of freedom, true happiness, and love.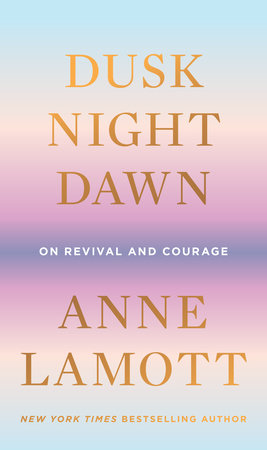 DUSK, NIGHT, DAWN: ON REVIVAL AND COURAGE by Anne Lamott
In Dusk Night Dawn, Anne Lamott explores the tough questions that many of us grapple with. How can we recapture the confidence we once had as we stumble through the dark times that seem increasingly bleak? As she does in Help, Thanks, Wow and her other bestselling books, Lamott explores the thorny issues of life and faith by breaking them down into manageable, human-sized questions for readers to ponder, in the process showing us how we can amplify life's small moments of joy by staying open to love and connection.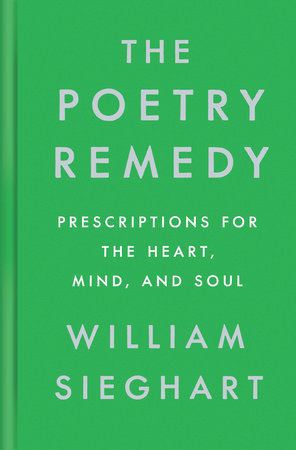 THE POETRY REMEDY: PRESCRIPTIONS FOR THE HEART, MIND, AND SOUL by William Sieghart
A beautiful collection of curated poems, individually selected to provide the perfect balm for every emotional need: This pocket-sized companion presents the most essential fixes in William Sieghart's poetic dispensary: those which, again and again, have shown themselves to hit the spot. Whether you are suffering from loneliness, lack of courage, heartbreak, hopelessness, or even an excess of ego; or whether you are seeking hope, comfort, inspiration, or excitement; The Poetry Remedy will provide just the poem you need in that moment.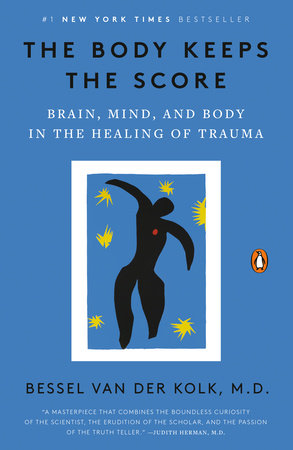 THE BODY KEEPS THE SCORE: BRAIN, MIND, AND BODY IN THE HEALING OF TRAUMA by Bessel van der Kolk, M.D.
One of the world's leading experts on traumatic stress explains how trauma affects people, its underlying neurobiology, and the many new treatments that are making it possible for sufferers to move beyond trauma in order to reclaim their lives.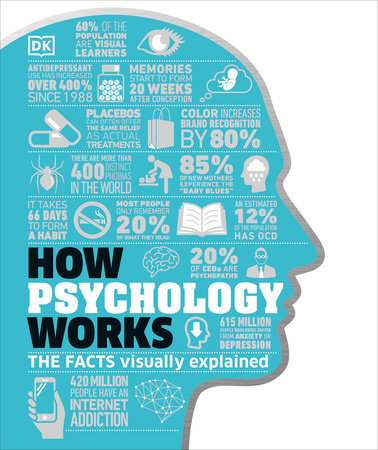 HOW PSYCHOLOGY WORKS: THE FACTS VISUALLY EXPLAINED by DK
This indispensable guide describes a wide range of mental health conditions, including bipolar disorder and obsessive-compulsive disorder. It then takes you through treatments, from cognitive behavioral therapy and psychoanalysis to group therapy and art therapy. Discover what makes you, you – the unique blend of nature and nurture that makes up your sense of who you are.
EXHALE: 40 BREATHWORK EXERCISES TO HELP YOU FIND YOUR CALM, SUPERCHARGE YOUR HEALTH, AND PERFORM AT YOUR BEST by Richie Bostock
In Exhale, Breathwork coach Richie Bostock shares more than forty exercises to use your breath to feel and perform at your best. With strategies researched in the lab, along with practices employed by ancient cultures as well as Navy SEALs, Exhale will show you how to find a solution to many of life's everyday challenges. Whether you're hoping to reduce stress and anxiety, increase energy levels, improve sleep, rejuvenate creativity, tackle a hangover, or boost athletic performance, the easy-to-master conscious breathing techniques you'll learn in Exhale are the ultimate tools to transform your well-being.
FOR YOUNGER READERS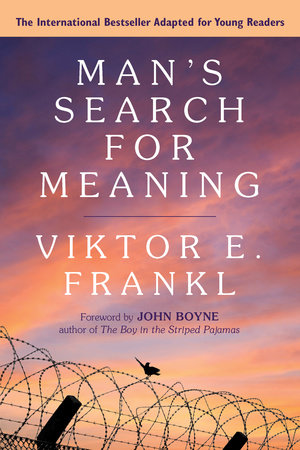 MAN'S SEARCH FOR MEANING: YOUNG ADULT EDITION by Viktor E. Frankl; Foreword by John Boyne
A young adult edition of the best-selling classic about the Holocaust and finding meaning in suffering, with a photo insert, a glossary of terms, a chronology of Frankl's life, and supplementary letters and speeches. These supplementary materials vividly bring Frankl's story to life.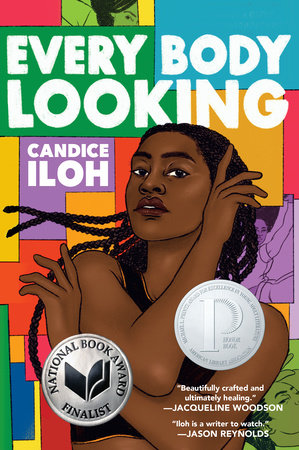 EVERY BODY LOOKING by Candice Iloh
National Book Award Finalist
When Ada leaves home for her freshman year at a Historically Black College, it's the first time she's ever been so far from her family—and the first time that she's been able to make her own choices and to seek her place in this new world. As she stumbles deeper into the world of dance and explores her sexuality, she also begins to wrestle with her past—her mother's struggle with addiction, her Nigerian father's attempts to make a home for her. Ultimately, Ada discovers she needs to brush off the destiny others have chosen for her and claim full ownership of her body and her future.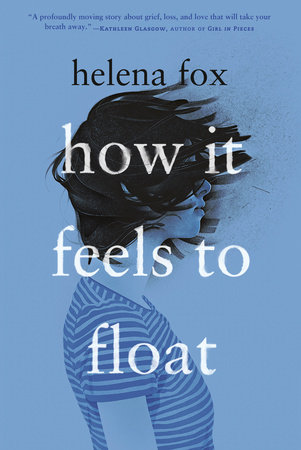 HOW IT FEELS TO FLOAT by Helena Fox
A Kirkus Reviews Best Book of the Year; A Chicago Public Library Best of the Best of the Year
Debut author Helena Fox tells a story about love, grief, and inter-generational mental illness, exploring the hard and beautiful places loss can take us, and honoring those who hold us tightly when the current wants to tug us out to sea.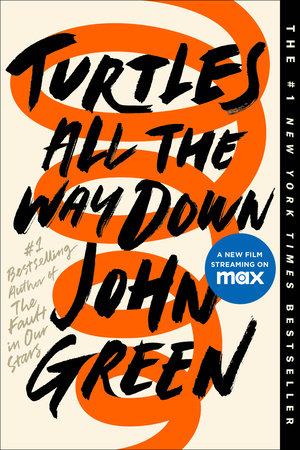 TURTLES ALL THE WAY DOWN by John Green
"A tender story about learning to cope when the world feels out of control." —People
John Green, the award-winning, international bestselling author of The Anthropocene Reviewed, presents a story of shattering, unflinching clarity in this brilliant novel of love, resilience, and the power of lifelong friendship.
For more on these and related titles visit the collection Mental Health Awareness
---
There's a Book for That! is brought to you by Penguin Random House's Sales department. Please follow our Tumblr by clicking here—and share this link with your accounts: theresabookforthat.tumblr.com. Thank you!
Did you see something on the news or read about something on your commute? Perhaps you noticed something trending on Twitter? Did you think: "There's a book for that!"? Then please, send it our way at theresabookforthat@penguinrandomhouse.com
Posted: May 12, 2021