There's a Book for That: Mental Health Awareness Month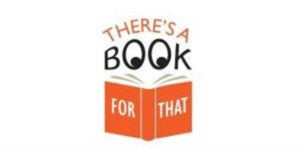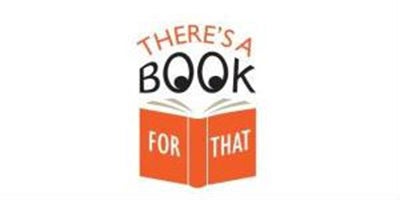 May is Mental Health Awareness Month, observed at this time each year since 1949, when it was established by Mental Health America. It's so important to reduce the stigma around mental health struggles so that people are more willing to ask for help. The following recommended titles, fiction and nonfiction, offer help, understanding, and provide paths to self-acceptance and resiliency: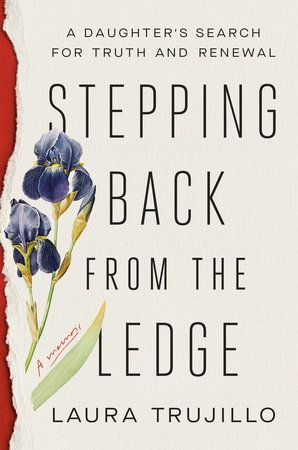 STEPPING BACK FROM THE LEDGE: A DAUGHTER'S SEARCH FOR TRUTH AND RENEWAL by Laura Trujillo
Punctuated by gorgeous descriptions of the Grand Canyon, a place her mother loved, the place where she died, and a place to which Laura returns in her search for redemption and peace, Stepping Back from the Ledge is a beautiful and courageous memoir offering an intimate window into the healing and hope that can come from facing painful truths.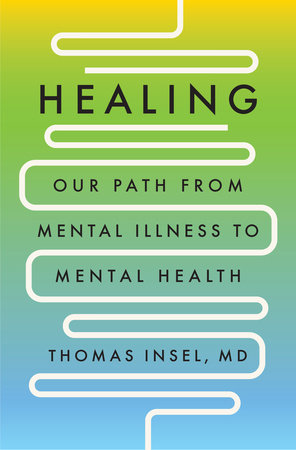 HEALING: OUR PATH FROM MENTAL ILLNESS TO MENTAL HEALTH by Thomas Insel, MD
As director of the National Institute of Mental Health, Dr. Thomas Insel was giving a presentation when the father of a boy with schizophrenia yelled from the back of the room, "Our house is on fire and you're telling me about the chemistry of the paint! What are you doing to put out the fire?" Dr. Insel knew in his heart that the answer was not nearly enough. The gargantuan American mental health industry was not healing millions who were desperately in need. He left his position atop the mental health research world to investigate all that was broken—and what a better path to mental health might look like. The fruit of a lifetime of expertise and a global quest for answers, Healing is a hopeful, actionable account and achievable vision for us all in this time of mental health crisis.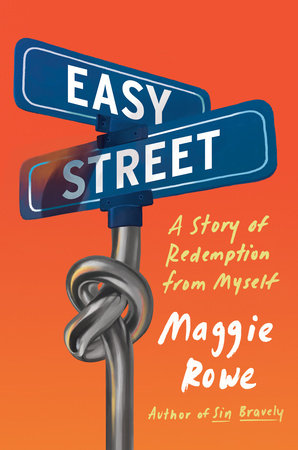 EASY STREET: A STORY OF REDEMPTION FROM MYSELF by Maggie Rowe
To most, Maggie Rowe appears to live on Easy Street. Her stylish home is in a fashionable Los Angeles neighborhood. She has a kind husband who makes her laugh. And after years of struggle, she is finally making a name for herself in Hollywood. But the agreeable, confident persona she presents to the world often feels like a deception to Maggie, who's long grappled with mental illness and feelings of inadequacy. Enter Joanna Hergert, a neurodiverse middle-aged woman who lives with her elderly mother. What begins as a mild curiosity soon blooms into a complicated and intimate friendship that will challenge Maggie to confront her mental health issues and the trade-offs she's made to live life on her own terms.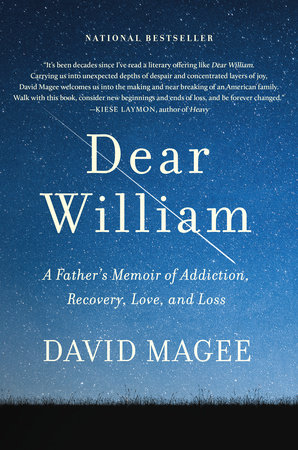 DEAR WILLIAM: A FATHER'S MEMOIR OF ADDICTON, RECOVERY, LOVE AND LOSS by David Magee
Award-winning columnist and author David Magee addresses his poignant story to all those who will benefit from better understanding substance misuse so that his hard-earned wisdom can save others from the fate of his late son, William. Dear William inspires readers to find purpose, build resilience, and break the cycles that damage too many individuals and the people who love them. It's a life-changing book revealing how voids can be filled, and peace—even profound, lasting happiness—is possible.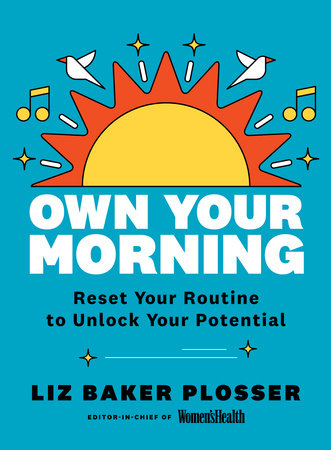 OWN YOUR MORNING: RESET YOUR A.M. ROUTINE TO UNLOCK YOUR POTENTIAL by Liz Baker Plosser
Good days start with good mornings and Editor-in-Chief of Women's Health Liz Baker Plosser believes there's no cookie cutter morning ritual that will lead you to success. Instead she advocates that your a.m. routine should reflect what matters most to you. Own Your Morning starts with easy prompts to help you identify your core values—the way you want to spend your energy, time, and resources. Once you've figured out the elements of your personal perfect morning, you'll find proven insights from wellness experts and personal anecdotes from Liz to help you reimagine your a.m. habits to benefit your physical and mental health, focus your energy, enhance your productivity, and make the most of your day from the moment you wake up.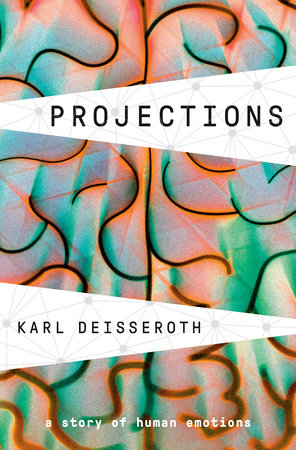 PROJECTIONS: A STORY OF HUMAN EMOTIONS by Karl Deisseroth
In this groundbreaking portrait of the human mind, a renowned psychiatrist and neuroscientist explores the biological and physical nature of our inner worlds through poignant, and at times shocking, clinical stories. Karl Deisseroth is an internationally acclaimed professor of bioengineering and psychiatry at Stanford, but his true passion is clinical psychiatry, and it is the stories of his patients that form the backbone of Projections. Through these case studies, he tells the larger story of how we can understand the physical and biological origins of human emotion in the brain. As such, he describes vividly how humans experience feelings in the ancient circuits of our brains and in the poignant moments of suffering in our daily lives.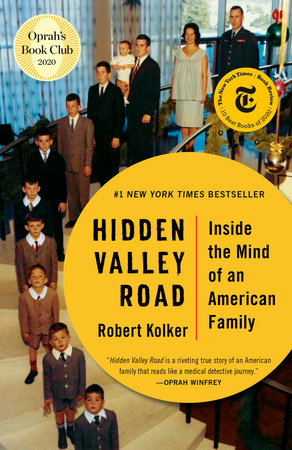 HIDDEN VALLEY ROAD: INSIDE THE MIND OF AN AMERICAN FAMILY by Robert Kolker
Named a BEST BOOK OF THE YEAR by The New York Times, The Washington Post, NPR, TIME, Slate, Smithsonian…
The heartrending story of a mid-century American family with twelve children, six of them diagnosed with schizophrenia, that became science's great hope in the quest to understand the disease.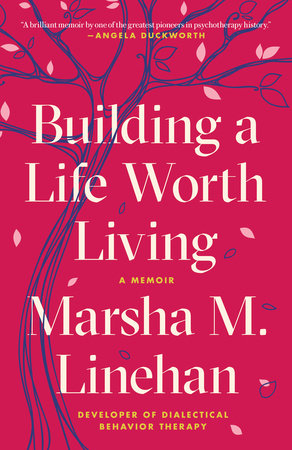 BUILDING A LIFE WORTH LIVING: A MEMOIR by Marsha M. Linehan
Marsha Linehan tells the story of her journey from suicidal teenager to world-renowned developer of the life-saving behavioral therapy DBT. Throughout her extraordinary scientific career, Marsha Linehan remained a woman of deep spirituality. Her powerful and moving story is one of faith and perseverance. Linehan shows, in Building a Life Worth Living, how the principles of DBT really work—and how, using her life skills and techniques, people can build lives worth living.
"This book is a victory on both sides of the page."—Gloria Steinem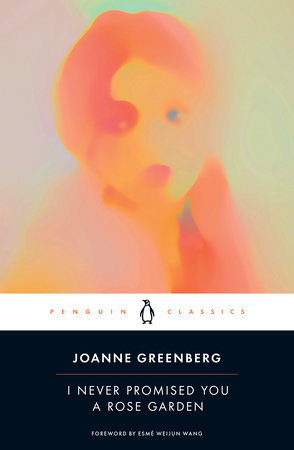 I NEVER PROMISED YOU A ROSE GARDEN by Joanne Greenberg, Esmé Weijun Wang
The multimillion-copy bestselling modern classic of autobiographical fiction about a young woman's struggle with mental health, featuring a new foreword by Esmé Weijun Wang, the New York Times bestselling author of The Collected Schizophrenias, and a new afterword by the author
FOR YOUNG ADULT READERS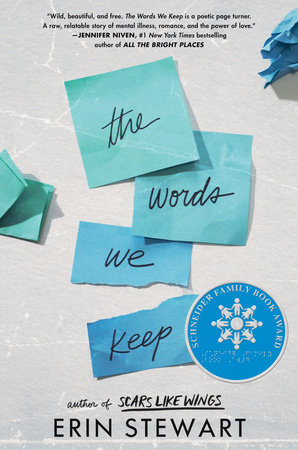 THE WORDS WE KEEP by Erin Stewart
A beautifully realistic, relatable story about mental health and the healing powers of art–perfect for fans of Girl in Pieces and How it Feels to Float.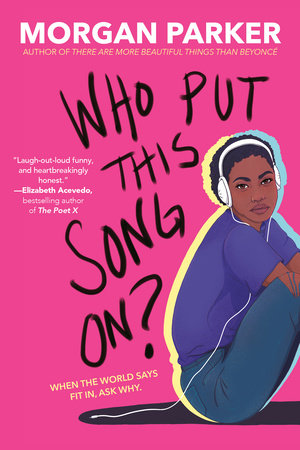 WHO PUT THIS SONG ON? by Morgan Parker
In the vein of powerful reads like The Hate U Give and The Poet X, comes poet Morgan Parker's pitch-perfect novel about a black teenage girl searching for her identity when the world around her views her depression as a lack of faith and blackness as something to be politely ignored.
For more on these and related titles visit the collection Mental Health Awareness
---
There's a Book for That! is brought to you by Penguin Random House's Sales department. Please follow our Tumblr by clicking here—and share this link with your accounts: theresabookforthat.tumblr.com. Thank you!
Did you see something on the news or read about something on your commute? Perhaps you noticed something trending on Twitter? Did you think: "There's a book for that!"? Then please, send it our way at theresabookforthat@penguinrandomhouse.com
Posted: May 11, 2022