There's a Book for That: Mental Health Awareness Month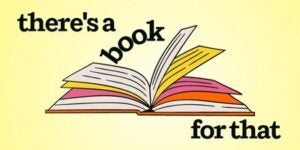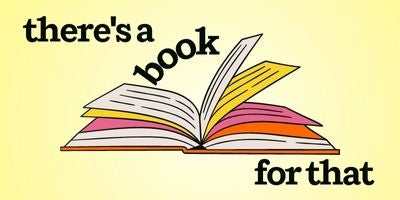 May is Mental Health Awareness Month, observed at this time each year since 1949, when it was established by Mental Health America. It's so important to reduce the stigma around mental health struggles so that people are more willing to ask for help.
The following new and acclaimed books offer help and understanding and provide paths to self-acceptance and resiliency: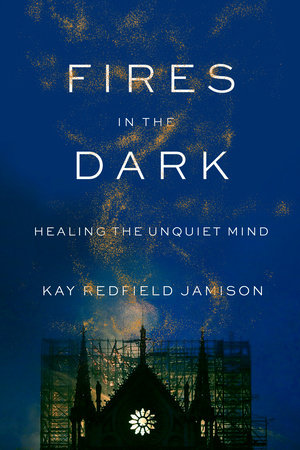 FIRES IN THE DARK: HEALING THE UNQUIET MIND by Kay Redfield Jamison
The acclaimed author of An Unquiet Mind considers the age-old quest for relief from psychological pain and the role of the exceptional healer in the journey back to health.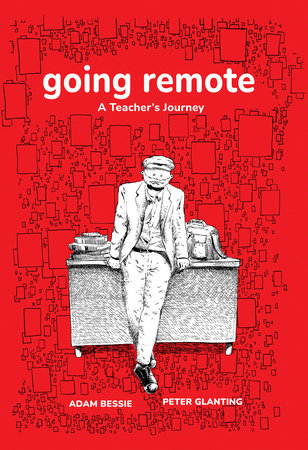 GOING REMOTE: A TEACHER'S JOURNEY by Adam Bessie, Peter Glanting
A searingly honest graphic memoir dispatch from a community college professor who cares deeply for his students and family while also combating personal health issues from the frontlines of public education during the pandemic. Includes back matter revealing the literary and theoretical touchpoints that inform Going Remote (works by Octavia Butler, Neil Postman, Jaron Lanier, and Diane Ravitch).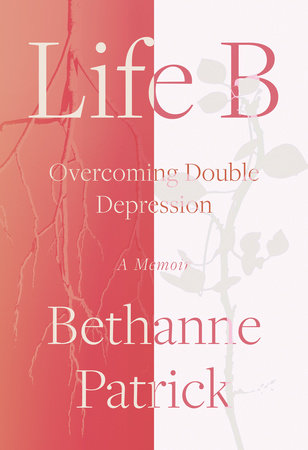 LIFE B: OVERCOMING DOUBLE DEPRESSION by Bethanne Patrick
Recognizing the intergenerational effects of trauma and mental health struggles, Patrick unearths the stories of her past in order to forge a better future for herself and her two daughters, dismantling the stigmas surrounding mental health challenges that can plague families into silence and resignation. Life B is an intimate portrait we haven't yet seen—of a lifelong struggle with depression, of midlife diagnosis and newly found strength. Most important, it's a life-affirming blueprint of how to accept and transcend the limitations of mental illness.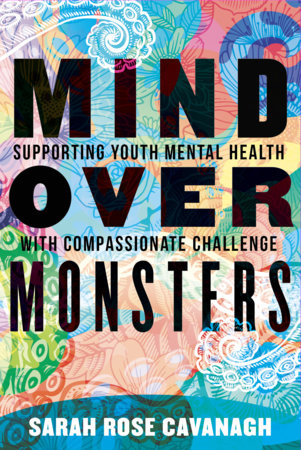 MIND OVER MONSTERS: SUPPORTING YOUTH MENTAL HEALTH WITH COMPASSIONATE CHALLENGE by Sarah Rose Cavanagh
An investigation into the mental health crisis affecting young adults today, and an impassioned argument for creating learning environments characterized both by compassion and challenge.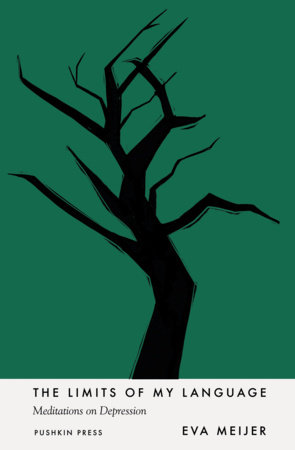 THE LIMITS OF MY LANGUAGE: MEDITATIONS ON DEPRESSION by Eva Meijer, Antionette Fawcett
"Moving, poetic, cogent and honest." — Andrew Solomon, author of The Noonday Demon
The Limits of My Language is both a razor-sharp analysis of depression and a steadfast search for the things great and small — from philosophy and art to walking a dog or sitting quietly with a cat — that make our lives worth living.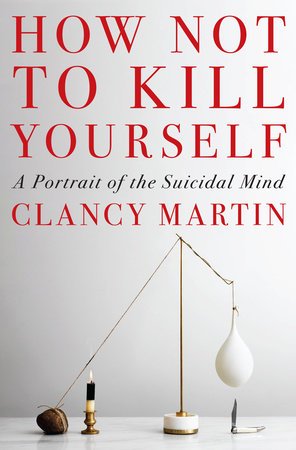 HOW NOT TO KILL YOURSELF: A PORTRAIT OF THE SUICIDAL MIND by Clancy Martin
An intimate, insightful, at times even humorous exploration of why the thought of death is so compulsive for some while demonstrating that there's always another solution—from the acclaimed writer and professor of philosophy, based on his viral essay, "I'm Still Here."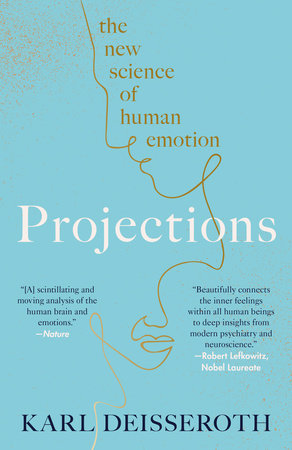 PROJECTIONS: THE NEW SCIENCE OF HUMAN EMOTION by Karl Deisseroth
In this groundbreaking portrait of the human mind, a renowned psychiatrist and neuroscientist explores the biological and physical nature of our inner worlds through poignant, and at times shocking, clinical stories. An illuminating, literary, and essential work, Projections transforms the way we see the brain as a biological and emotional object, grounded in universally resonant human stories and our common search for understanding.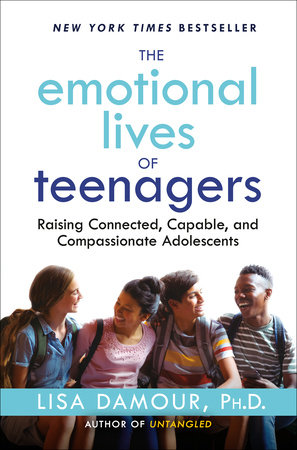 THE EMOTIONAL LIVES OF TEENAGERS: RAISING CONNECTED, CAPABLE, AND COMPASSIONATE ADOLESCENTS by Lisa Damour, Ph.D.
An urgently needed guide to help parents understand their teenagers' intense and often fraught emotional lives—and how to support them through this critical developmental stage—from the New York Times bestselling author of Untangled and Under Pressure.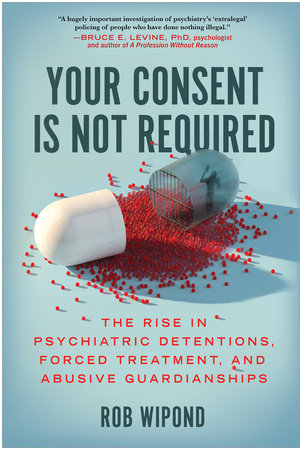 YOUR CONSENT IS NOT REQUIRED: THE RISE IN PSYCHIATRIC DETENTIONS, FORCED TREATMENT, AND ABUSIVE GUARDIANSHIPS by Rob Wipond
In the first work of investigative journalism in decades to give a comprehensive view into contemporary psychiatric incarceration and forced interventions, Your Consent Is Not Required exposes how rising numbers of people from many walks of life are being subjected against their will to surveillance, indefinite detention, and powerful tranquilizing drugs, restraints, seclusion, and electroshock. Thoroughly researched, with alarming true stories and hard data from the US and Canada, Rob Wipond's Your Consent Is Not Required builds an unassailable case for greater transparency, vigilance, and change.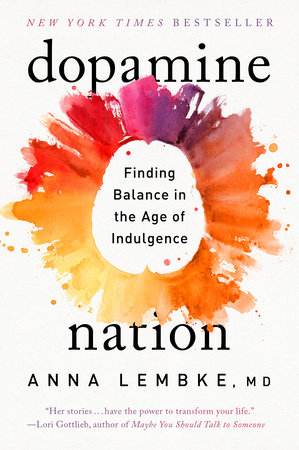 DOPAMINE NATION: FINDING BALANCE IN THE AGE OF INDULGENCE by Dr. Anna Lembke
In Dopamine Nation, Dr. Anna Lembke, psychiatrist and author, explores the exciting new scientific discoveries that explain why the relentless pursuit of pleasure leads to pain . . . and what to do about it. The lived experiences of her patients are the gripping fabric of her narrative. Their riveting stories of suffering and redemption give us all hope for managing our consumption and transforming our lives. In essence, Dopamine Nation shows that the secret to finding balance is combining the science of desire with the wisdom of recovery.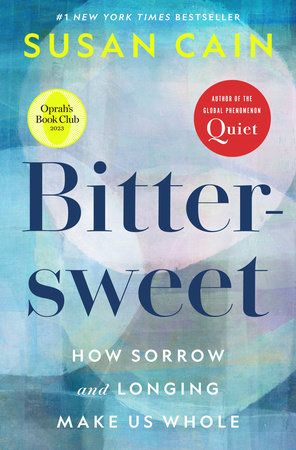 BITTERSWEET: HOW SORROW AND LONGING MAKE US WHOLE by Susan Cain
OPRAH'S BOOK CLUB PICK
Sadness is your superpower. In her new masterpiece, the author of the bestselling phenomenon Quiet explores the power of the bittersweet personality, revealing a misunderstood side of mental health and creativity while offering a roadmap to facing grief in order to live life to the fullest.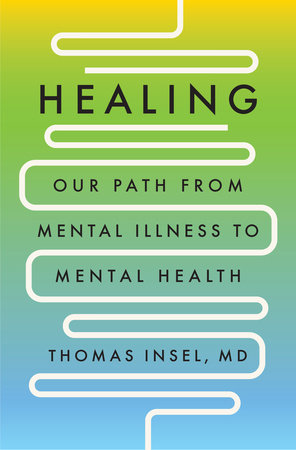 HEALING: OUR PATH FROM MENTAL ILLNESS TO MENTAL HEALTH by Thomas Insel, MD
As director of the National Institute of Mental Health, Dr. Thomas Insel was giving a presentation when the father of a boy with schizophrenia yelled from the back of the room, "Our house is on fire and you're telling me about the chemistry of the paint! What are you doing to put out the fire?" Dr. Insel knew in his heart that the answer was not nearly enough. The gargantuan American mental health industry was not healing millions who were desperately in need. He left his position atop the mental health research world to investigate all that was broken—and what a better path to mental health might look like. The fruit of a lifetime of expertise and a global quest for answers, Healing is a hopeful, actionable account and achievable vision for us all in this time of mental health crisis.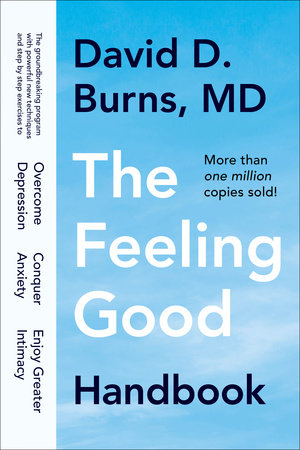 THE FEELING GOOD HANDBOOK: THE GROUNDBREAKING PROGRAM WITH POWERFUL NEW TECHNIQUES AND STEP-BY-STEP EXERCISES TO OVERCOME DEPRESSION, CONQUER ANXIETY, AND ENJOY GREATER INTIMACY by David D. Burns
With his phenomenally successful Feeling Good: The New Mood Therapy, Dr. David Burns introduced a groundbreaking, drug-free treatment for depression. In this bestselling companion, he reveals powerful new techniques and provides step-by-step exercises that help you cope with the full range of everyday problems.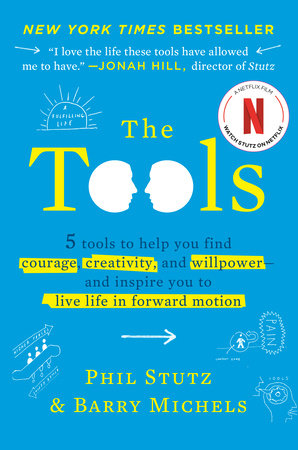 THE TOOLS: 5 TOOLS TO HELP YOU FIND COURAGE, CREATIVITY, AND WILLPOWER–AND INSPIRE YOU TO LIVE LIFE IN FORWARD MOTION by Phil Stutz and Barry Michels
"I love the life these tools have allowed me to have."—Jonah Hill
Change can begin right now. Learn to bring about dynamic personal growth using five uniquely effective tools—from psychotherapist Barry Michels and psychiatrist Phil Stutz, subject of the Netflix documentary Stutz, directed by Jonah Hill. A dynamic, results-oriented practice, The Tools aims to deliver relief from persistent problems and restore control and hope right away.
For more on these and related titles visit the collection Mental Health Awareness
---
There's a Book for That! is brought to you by Penguin Random House's Sales department. Please follow our Tumblr by clicking here—and share this link with your accounts: theresabookforthat.tumblr.com. Thank you!
Did you see something on the news or read about something on your commute? Perhaps you noticed something trending on Twitter? Did you think: "There's a book for that!"? Then please, send it our way at theresabookforthat@penguinrandomhouse.com
Posted: May 18, 2023