There's a Book For That: Mental Health Awareness Month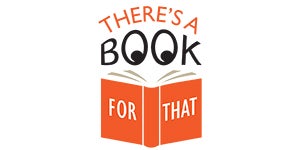 May is Mental Health Awareness Month, observed at this time each year since 1949 when it was established by Mental Health America. This year's theme is Risky Business.
From Mental Health America: "It's important to educate people about habits and behaviors that increase the risk of developing or exacerbating mental illnesses, or could be signs of mental health problems themselves. These include risk factors such as risky sex, prescription drug misuse, internet addiction, excessive spending, marijuana use, and troublesome exercise patterns…We hope to raise awareness of the risks that these types of behaviors present—especially to young people—and help people who may be struggling to detect early warning signs and seek help."
This May we urge you to pick up a book and learn about the people who deal with mental illness daily, as sufferers or caretakers and to consider the signs.
FEATURED TITLES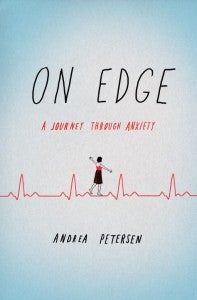 ON EDGE: A JOURNEY THROUGH ANXIETY by Andrea Petersen
On Sale Date: May 16, 2017
A wry, sympathetic, bracingly honest account of living with anxiety, coupled with deep reportage on the science of anxiety disorders. Andrea Petersen was first diagnosed with an anxiety disorder at the age of twenty, but she later realized that she had been experiencing panic attacks since childhood. Although having a name for her terrifying physical symptoms (a racing heart, difficulty breathing, and more) and fears was an enormous relief, identifying it was only the beginning of a journey to understand it.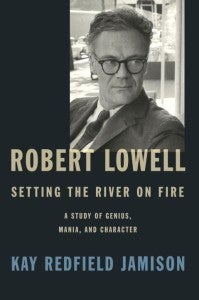 SETTING THE RIVER ON FIRE: A STUDY OF GENIUS, MANIA, AND CHARACTER by Kay Redfield Jamison
In this magisterial study of the relationship between illness and art, the best-selling author of An Unquiet Mind, Kay Redfield Jamison, brings an entirely fresh understanding to the work and life of poet Robert Lowell (1917-1977), whose intense, complex, and personal verse left a lasting mark on the English language and changed the public discourse about private matters.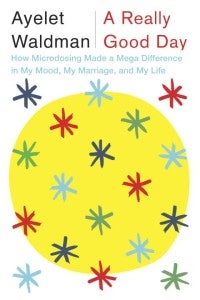 A REALLY GOOD DAY: HOW MICRODOSING MADE A MEGA DIFFERENCE IN MY MOOD, MY MARRIAGE, AND MY LIFE by Ayelet Waldman
The true story of how a renowned writer's struggle with mood storms led her to try a remedy as drastic as it is forbidden: microdoses of LSD. Her revealing, fascinating journey provides a window into one family and the complex world of a once-infamous drug seen through new eyes.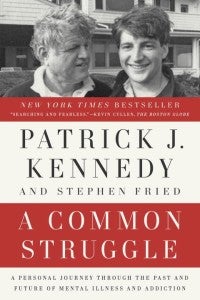 A COMMON STRUGGLE: A PERSONAL JOURNEY THROUGH THE PAST AND FUTURE OF MENTAL ILLNESS AND ADDICTION by Patrick J. Kennedy
A Common Struggle weaves together Kennedy's private and professional narratives. Focusing on the years from his 'coming out' about suffering from bipolar disorder and addiction to the present day, the book examines Kennedy's journey toward recovery and reflects on Americans' propensity to treat mental illnesses as "family secrets."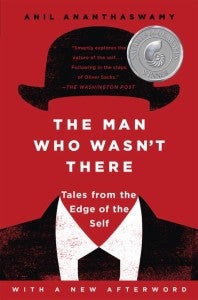 THE MAN WHO WASN'T THERE: TALES FROM THE EDGE OF THE SELF by Anil Ananthaswamy
In the tradition of Oliver Sacks, science journalist Anil Ananthaswamy skillfully inspects the bewildering connections among brain, body, mind, self, and society by examining a range of neuropsychological ailments from schizophrenia to autism and Alzheimer's to out-of-body experiences and body integrity identity disorder.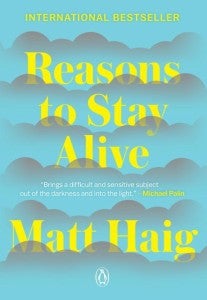 REASONS TO STAY ALIVE by Matt Haig
Like nearly one in five people, Matt Haig suffers from depression. Reasons to Stay Alive is Matt's inspiring account of how, minute by minute and day by day, he overcame the disease with the help of reading, writing, and the love of his parents and his girlfriend (and now-wife), Andrea. And eventually, he learned to appreciate life all the more for it.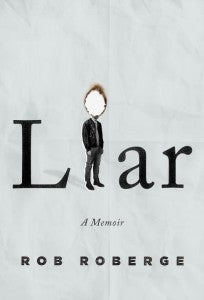 LIAR: A MEMOIR by Rob Roberge
An intense memoir of addiction and mental illness, relapse and recovery, memory and storytelling, from an acclaimed novelist. When Rob Roberge learns that he's likely to have developed a progressive memory-eroding disease from years of hard living and frequent concussions, he is terrified by the prospect of becoming a walking shadow. As Roberge struggles to stay afloat on a sea of broken promises and betrayed relationships, pulled ever under by the twin anchors of addiction and mental illness, he is forced to acknowledge the increasingly blurred line between the lies we tell others and the lies we tell ourselves.
FOR YOUNG ADULT READERS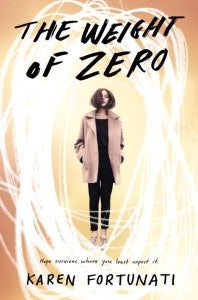 THE WEIGHT OF ZERO by Karen Fortunati
For fans of 13 Reasons Why, this is a novel that shows the path to hope and life for a girl with mental illness. Seventeen-year-old Catherine Pulaski knows Zero is coming for her. Zero, the devastating depression born of Catherine's bipolar disorder, almost triumphed once; that was her first suicide attempt…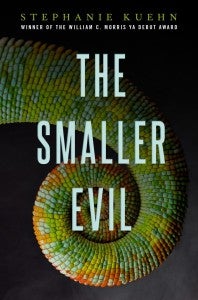 THE SMALLER EVIL by Stephanie Kuehn; Ages 14 And Up
Seventeen-year-old Arman Dukoff is crippled by anxiety and chronic illness when he arrives at an expensive self-help retreat in the remote hills of Big Sur. He's taken a huge risk for a chance to "evolve."  Beau, the retreat leader, is complicated. A father figure? A cult leader? A con man? Arman's not sure. As the mysteries and paradoxes multiply and the hints become accusations, Arman must rely on the person he's always trusted the least: himself.
For more on these and related titles visit the collection Mental Health Awareness
Posted: May 4, 2017