There's a Book for That: Mindfulness & Meditation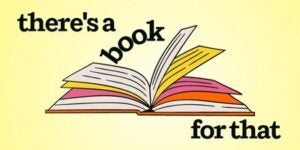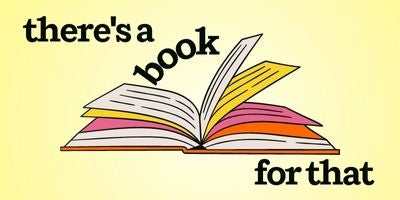 On this last day of May and Mental Health Awareness Month, we wanted to remind everyone of the benefits of mindfulness and meditation. As the American Psychological Association has noted, mindfulness meditation is a research-proven way to reduce stress and can improve both mental and physical health. You can learn more, begin, or enhance your own practice from the following acclaimed titles published by Penguin Random House: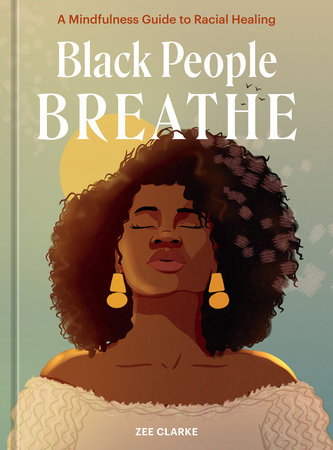 BLACK PEOPLE BREATHE: A MINDFULNESS GUIDE TO RACIAL HEALING by Zee Clarke
In Black People Breathe, mindfulness teacher Zee Clarke draws on her professional expertise and her perspective as a Black woman to offer mindfulness exercises, breathwork practices, and meditative tools centered on healing and survival for those who have endured racial trauma. Studies show that mindfulness can ease mental health concerns, and having experienced the benefits firsthand, Clarke shares the practices that have been essential to her well-being.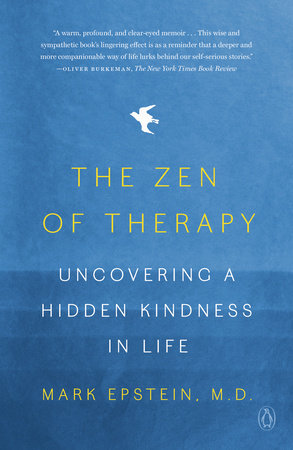 THE ZEN OF THERAPY: UNCOVERING A HIDDEN KINDNESS IN LIFE by Mark Epstein, M.D.
In The Zen of Therapy, Dr. Epstein reflects on a year's worth of selected sessions with his patients and observes how, in a given hour, his Buddhist background influences his work. He emphasizes how Western therapy can be considered a two-person meditation, and how mindfulness, much like a good therapist, can "hold" our awareness for us, allowing us to find inner peace.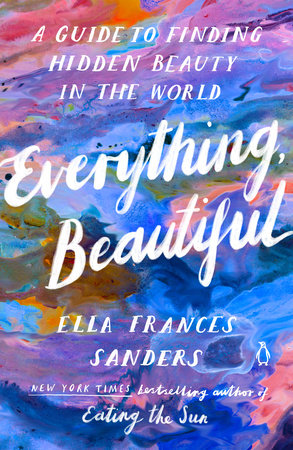 EVERYTHING, BEAUTIFUL: A GUIDE TO FINDING HIDDEN BEAUTY IN THE WORLD by Ella Frances Sanders
Part meditation, part self-help guide, and part interactive journal, Everything, Beautiful explores what beauty is, why it matters, and how we can find it in our everyday lives. Filled with thoughtful, intimate, and brilliant insights, inspirational quotes, breathtaking illustrations, and space for readers to write, draw, and reflect on their own ideas of beauty.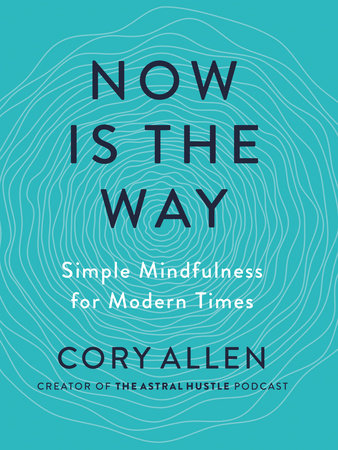 NOW IS THE WAY: SIMPLE MINDFULNESS FOR MODERN TIMES by Cory Allen
Through his popular podcast The Astral Hustle and online meditation course Release into Now, Cory Allen has helped thousands of people better cope with the stress of daily life through meditation, mindfulness, and mental clarity. In this accessible and supportive guide, Allen walks readers through the basics of mindfulness–not as something you should do, but as a tool to achieve greater peace of mind, dial down anxiety and stress, and truly feel like yourself. Informed by a lifelong personal journey, as well as insights gathered through podcast interviews with leaders in mindfulness, neuroscience, and philosophy, Now Is the Way is a simple user's manual for living the life you want, one present moment at a time.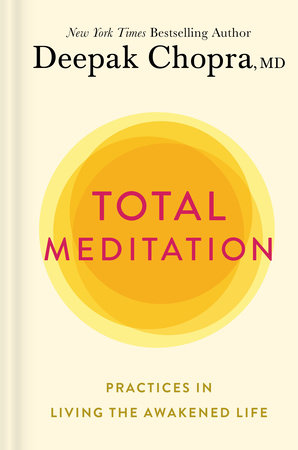 TOTAL MEDITATION: PRACTICES IN LIVING THE AWAKENED LIFE by Deepak Chopra, M.D.
Total Meditation is the definitive book of meditation that will help you achieve new dimensions of stress-free living. With this book, Deepak elevates the practice of meditation to a life-changing quest for higher consciousness and a more fulfilling existence. He also incorporates new research on meditation and its benefits, provides practical awareness exercises, and concludes with a 52-week program of meditations to help revolutionize every aspect of your life.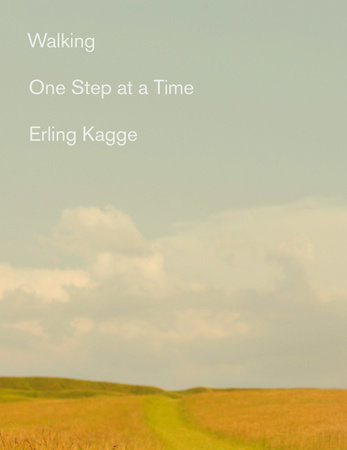 WALKING: ONE STEP AT A TIME by Erling Kagge, Becky L. Crook
Placing one foot in front of the other and embarking on the journey of discovery are activities intrinsic to our nature. But as universal as walking is, each of us will experience it differently. For renowned explorer Erling Kagge, walking is a natural accompaniment to creativity: the occasion for the unspoken dialogue of thinking. Walking is also the antidote to the speed at which we conduct our lives, to our insistence on rushing, on doing everything in a precipitous manner.
BIOGRAPHY OF SILENCE: AN ESSAY ON MEDITATION by Pablo d'Ors, David Shook
With silence increasingly becoming a stranger to us, one man set out to become its intimate: Pablo d'Ors, a Catholic priest whose life was changed by Zen meditation. With disarming honesty and directness, as well as a striking clarity of language, d'Ors shares his struggles as a beginning meditator: the tedium, restlessness, and distraction. But, persevering, the author discovers not only a deep peace and understanding of his true nature, but also that silence, rather than being a retreat from life, offers us an intense engagement with life just as it is.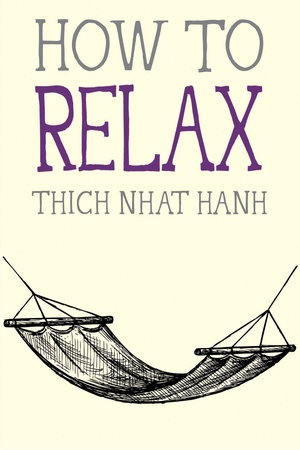 HOW TO RELAX byThich Nhat Hanh
The fifth book in the bestselling Mindfulness Essentials series, a back-to-basics collection from world-renowned Zen Master Thich Nhat Hanh that introduces everyone to the essentials of mindfulness practice. Scientific studies indicate that meditation contributes tremendously to well-being, general health, and longevity. How to Relax is a unique gift for those who want a simple guide to achieving deep relaxation, controlling stress, and renewing mental freshness and clarity, appropriate for those practicing in any spiritual tradition, whether seasoned practitioners or new to meditations. With sumi-ink drawings by celebrated artist Jason DeAntonis.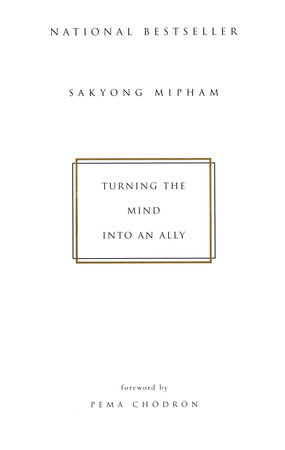 TURNING THE MIND INTO AN ALLY by Sakyong Mipham
Strengthening, calming, and stabilizing the mind is the essential first step in accomplishing nearly any goal. Growing up American with a Tibetan twist, Sakyong Mipham talks to Westerners as no one can: in idiomatic English with stories and wisdom from American culture and the great Buddhist teachers. Turning the Mind Into an Ally makes it possible for anyone to achieve peace and clarity in their lives.
For more on these and related titles visit the collection Mindfulness/Meditation
---
There's a Book for That! is brought to you by Penguin Random House's Sales department. Please follow our Tumblr by clicking here—and share this link with your accounts: theresabookforthat.tumblr.com. Thank you!
Did you see something on the news or read about something on your commute? Perhaps you noticed something trending on Twitter? Did you think: "There's a book for that!"? Then please, send it our way at theresabookforthat@penguinrandomhouse.com
Posted: May 30, 2023