There's a Book for That: Mixed-Race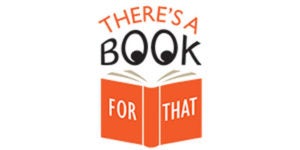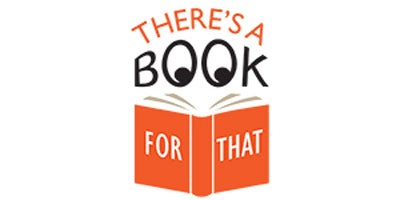 Media outlets are buzzing about American Meghan Markle's engagement to Prince Harry, announced this week. Markle, a self-described "California girl,",grew up in Los Angeles and met the Prince through a friend in 2016.  She says she intends to become a British citizen after their marriage.
Before meeting Prince Harry, Meghan Markle was already a television star and humanitarian devoted to gender equality. As their relationship grew, British tabloids and social media commentary fixated on the fact that she's not British, had been married before and comes from a biracial background. "Her ethnicity, in particular, spurred tabloid coverage to the extent that her now-fiancé warned the media to stop harassing her last year." (CNN)
In her essay published in Elle UK, Ms. Markle wrote: "While my mixed heritage may have created a grey area surrounding my self-identification, keeping me with a foot on both sides of the fence, I have come to embrace that. To say who I am, to share where I'm from, to voice my pride in being a strong, confident mixed-race woman."
In the spirit of embracing and illuminating mixed-race identities, we offer the following adult memoirs and young readers' fiction: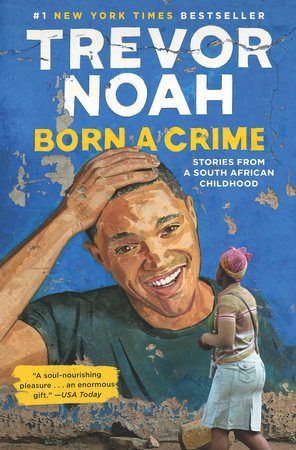 BORN A CRIME: STORIES FROM A SOUTH AFRICAN CHILDHOOD by Trevor Noah
Trevor Noah's unlikely path from apartheid South Africa to the desk of The Daily Show began with a criminal act: his birth. Trevor was born to a white Swiss father and a black Xhosa mother at a time when such a union was punishable by five years in prison. Living proof of his parents' indiscretion, Trevor was kept mostly indoors for the earliest years of his life. Finally liberated by the end of South Africa's tyrannical white rule, Trevor and his mother set forth on a grand adventure, living openly and freely and embracing the opportunities won by a centuries-long struggle.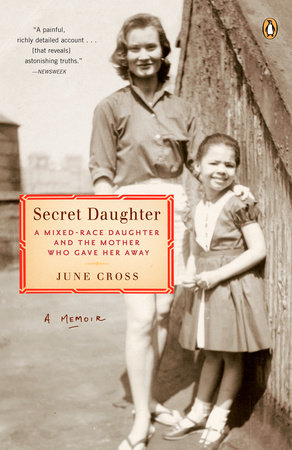 SECRET DAUGHTER: A MIXED-RACE DAUGHTER AND THE MOTHER WHO GAVE HER AWAY by June Cross
June Cross was born in 1954 to Norma Booth, a glamorous, aspiring white actress, and James "Stump" Cross, a well-known black comedian. Sent by her mother to be raised by black friends when she was four years old and could no longer pass as white, June was plunged into the pain and confusion of a family divided by race. Secret Daughter tells her story of survival. This is an inspiring testimony to the endurance of love between mother and daughter, a child and her adoptive parents, and the power of community.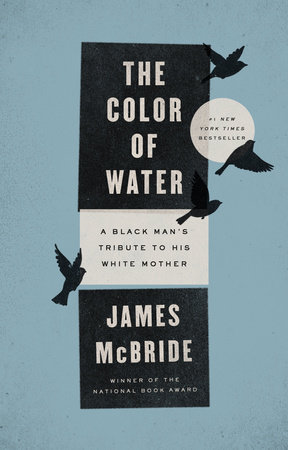 THE COLOR OF WATER: A BLACK MAN'S TRIBUTE TO HIS WHITE MOTHER by James McBride
The debut memoir, from the National Book Award-winning author of The Good Lord Bird, has become a phenomenon: Who is Ruth McBride Jordan? A self-declared "light-skinned" woman evasive about her ethnicity, yet steadfast in her love for her twelve black children. James McBride, journalist, musician, and son, explores his mother's past, as well as his own upbringing and heritage, in his poignant and powerful memoir.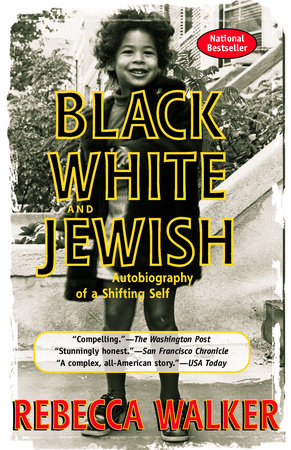 BLACK WHITE AND JEWISH: AUTOBIOGRAPHY OF A SHIFTING SELF by Rebecca Walker
The Civil Rights movement brought author Alice Walker and lawyer Mel Leventhal together, and in 1969 their daughter, Rebecca, was born. Some saw this unusual copper-colored girl as an outrage or an oddity; others viewed her as a symbol of harmony, a triumph of love over hate. But after her parents divorced, leaving her a lonely only child ferrying between two worlds that only seemed to grow further apart, Rebecca was no longer sure what she represented. In this book, Rebecca Leventhal Walker attempts to define herself as a soul instead of a symbol—and offers a new look at the challenge of personal identity, in a story at once strikingly unique and truly universal.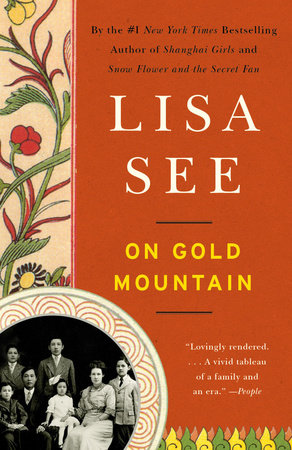 ON GOLD MOUNTAIN: THE ONE-HUNDRED-YEAR ODYSSEY OF MY CHINESE-AMERICAN FAMILY by Lisa See
In 1867, Lisa See's great-great-grandfather arrived in America, where he prescribed herbal remedies to immigrant laborers who were treated little better than slaves. His son Fong See later built a mercantile empire and married a Caucasian woman, in spite of laws prohibiting interracial marriage. Lisa herself grew up playing in her family's antiques store in Los Angeles's Chinatown, listening to stories of missionaries and prostitutes, movie stars and Chinese baseball teams. With these stories and her own years of research, Lisa See chronicles the one-hundred-year-odyssey of her Chinese-American family, a history that encompasses racism, romance, secret marriages, entrepreneurial genius, and much more, as two distinctly different cultures meet in a new world.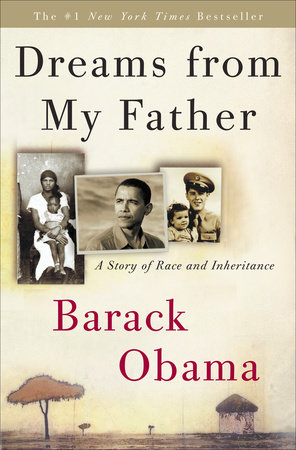 DREAMS FROM MY FATHER: A STORY OF RACE AND INHERITANCE by Barack Obama
In this lyrical, unsentimental, and compelling memoir, the son of a black African father and a white American mother searches for a workable meaning to his life as a black American. It begins in New York, where Barack Obama learns that his father—a figure he knows more as a myth than as a man—has been killed in a car accident. This sudden death inspires an emotional odyssey—first to a small town in Kansas, from which he retraces the migration of his mother's family to Hawaii, and then to Kenya, where he meets the African side of his family, confronts the bitter truth of his father's life, and at last reconciles his divided inheritance.
MIXED: MY LIFE IN BLACK AND WHITE by Angela Nissel
"Love has no color," insist Angela Nissel's parents, but does it have a clue? In this candid, funny, and poignant memoir, Angela recounts growing up biracial in Philadelphia–moving back and forth between black inner-city schools and white prep schools–where her racial ambiguity and doomed attempts to blend in dog her teen years. Once in college, Angela experiments with black activism (hoping to find clarity in extremism), capitalizes on her "exotic" look at a strip club, and ends up with a major case of the blues (aka, a racial identity problem). Yet Angela is never down for the count.
FOR YOUNGER READERS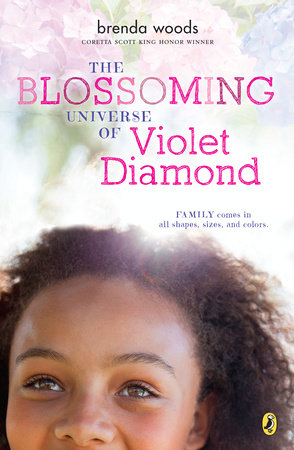 THE BLOSSOMING UNIVERSE OF VIOLET DIAMOND by Brenda Woods; Middle Grade
Violet is biracial, but she lives with her white mother and sister, attends a mostly white school in a white town, and sometimes feels like a brown leaf on a pile of snow. Now that she's eleven, she feels it's time to learn about her African American heritage, so she seeks out her paternal grandmother. When Violet is invited to spend two weeks with her new Bibi (Swahili for "grandmother") and learns about her lost heritage, her confidence in herself grows and she discovers she's not a shrinking Violet after all.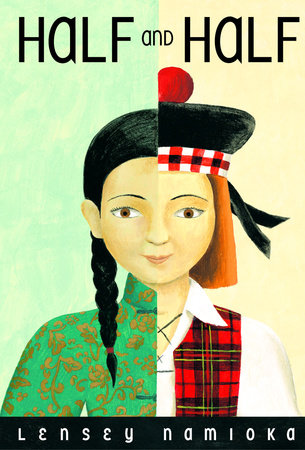 HALF AND HALF by Lensey Namioka; Middle Grade
Fiona Cheng is half and half: Her father is Chinese and her mother is Scottish. Fiona looks more like her father than her mother, so people always expect her to be more interested in her Chinese half than her Scottish half. Lately even Fiona's confused about who she really is.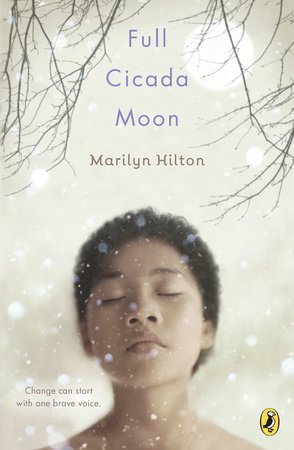 FULL CICADA MOON by Marilyn Hilton; Middle Grade
A historical novel-in-verse set in the 1960s about fitting in, embracing diversity, and standing up for what's right. It's 1969, and the Apollo 11 mission is getting ready to go to the moon. But for half-black, half-Japanese Mimi, moving to a predominantly white Vermont town is enough to make her feel alien. Suddenly, Mimi's appearance is all anyone notices. She struggles to fit in with her classmates, even as she fights for her right to stand out by entering science competitions. And even though teachers and neighbors balk at her "unconventional" family and her refusals to conform, Mimi's dreams of becoming an astronaut never fade—no matter how many times she's told no.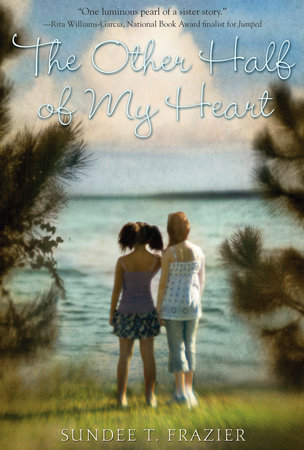 THE OTHER HALF OF MY HEART by Sundee T. Frazier
The story of biracial twin sisters—one black, one white—and the summer that tests their strong bond. When Minerva and Keira King were born, they made headlines: Keira is black like Mama, but Minni is white like Daddy. Together the family might look like part of a chessboard row, but they are first and foremost the close-knit Kings. Then Grandmother Johnson calls, to invite the twins down South to compete for the title of Miss Black Pearl Preteen of America. Minni has always believed that no matter how different she and Keira are, they share a deep bond of the heart. Now she'll find out whether that's really true.
For more information on these and related titles visit mixed race: memoirs and novels
---
There's a Book for That! is brought to you by Penguin Random House's Sales department. Please follow our Tumblr by clicking here—and share this link with your accounts: theresabookforthat.tumblr.com. Thank you!
Did you see something on the news or read about something on your commute? Perhaps you noticed something trending on Twitter? Did you think: "There's a book for that!"? Then please, send it our way at theresabookforthat@penguinrandomhouse.com
Posted: November 28, 2017