There's a Book for That: Mother's Day Memoirs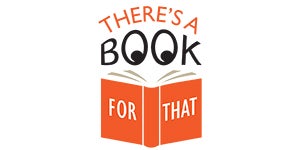 In anticipation of Mother's Day this Sunday, many are thinking about the special women who have influenced their lives, be it mom, aunt, grandma, or an adopted mother figure. Others may stress over their own mothering and what they could have done differently for their children. With these sorts of nuances to motherhood in mind, we recommend the following biographies and memoirs from mothers, grandmothers, sons and daughters about this profound role: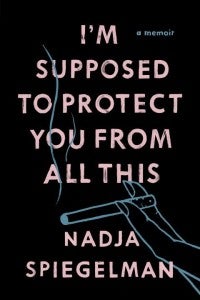 I AM SUPPOSED TO PROTECT YOU FROM ALL THIS: A MEMOIR by Nadja Spiegelman
Well past the age when most children stop believing in magic, Nadja Spiegelman believed her mother was a fairy. More than her famous father, Maus creator Art Spiegelman, and even more than most mothers, hers – Paris-born New Yorker art director Francoise Mouly—seemed to possess superhuman powers, both dazzling and daunting.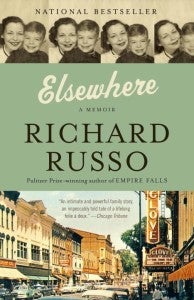 ELSEWHERE: A MEMOIR by Richard Russo
Pulitzer Prize-winning novelist Richard Russo turns to memoir in this hilarious and bittersweet account of his lifelong bond with his high-strung, spirited mother—and the small town she spent her life trying to escape.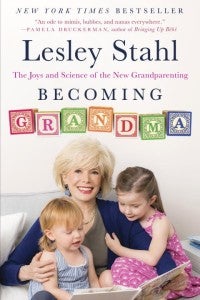 BECOMING GRANDMA: THE JOYS AND SCIENCE OF THE NEW GRANDPARENTING by Lesley Stahl
When veteran "60 Minutes: reporter Lesley Stahl became a grandmother she was hit with a jolt of joy so intense and unexpected, she wanted to "investigate" it. Along with personal stories about how becoming a grandmother has changed her, Stahl speaks with scientists and doctors, anthropologists and psychiatrists on the subject. In an era when baby boomers are becoming grandparents in droves and when young parents need all the help they can get raising their children, Stahl's book is a timely and affecting read that redefines a cherished relationship.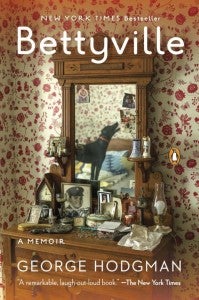 BETTYVILLE: A MEMOIR by George Hodgman
When George Hodgman leaves Manhattan for his hometown of Paris, Missouri, he finds himself—an unlikely caretaker and near-lethal cook—in a head-on collision with his aging mother, Betty, a woman of wit and will. Will George lure her into assisted living? When hell freezes over.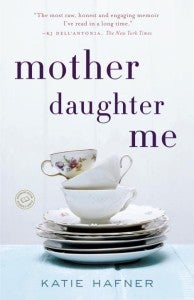 MOTHER DAUGHTER ME: A MEMOIR by Katie Hafner
The complex, deeply binding relationship between mothers and daughters is brought vividly to life in Katie Hafner's remarkable memoir, an exploration of the year she and her mother, Helen, spent working through, and triumphing over, a lifetime of unresolved emotions.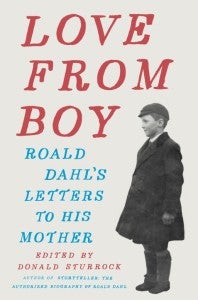 LOVE FROM BOY: ROALD DAHL'S LETTERS TO HIS MOTHER by Donald Sturrock
A whimsical, witty, and revealing collection of the legendary children's author and writer Roald Dahl's letters written to his mother, from early childhood through Dahl's travels to Africa, his career in the Royal Air Force, his work in post-war Washington DC and Hollywood, and the books that made him a literary star.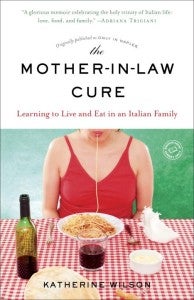 THE MOTHER-IN-LAW CURE: LEARNING TO LIVE AND EAT IN AN ITALIAN FAMILY by Katherine Wilson
An enchanting memoir about how an American woman's year abroad turns into a permanent life in Naples, and the magic touch of an Italian mother-in-law who teaches her to laugh, live, and love.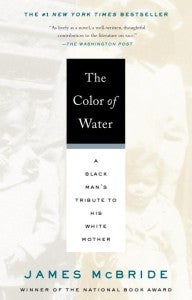 THE COLOR OF WATER: A BLACK MAN'S TRIBUTE TO HIS WHITE MOTHER by James McBride
Interspersed throughout his mother's compelling narrative, McBride shares candid recollections of his own experiences as a mixed-race child of poverty, his flirtations with drugs and violence, and his eventual self- realization and professional success. Now considered a classic, The Color of Water touches readers of all colors as a vivid portrait of growing up, a haunting meditation on race and identity, and a lyrical valentine to a mother from her son.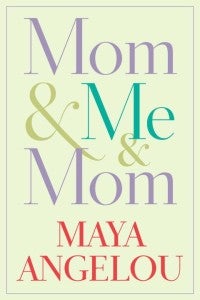 MOM & ME & MOM by Maya Angelou
Here, Angelou reveals the triumphs and struggles of being the daughter of Vivian Baxter, an indomitable spirit whose petite size belied her larger-than-life presence—a presence absent during much of Angelou's early life. Delving into one of her life's most rich, rewarding, and fraught relationships, Mom & Me & Mom explores the healing and love that evolved between the two women over the course of their lives, the love that fostered Maya Angelou's rise from immeasurable depths to reach impossible heights.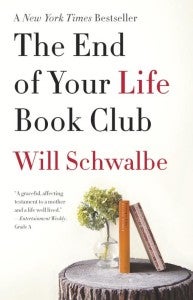 THE END OF YOUR LIFE BOOK CLUB by Will Schwalbe
During her treatment for cancer, Mary Anne Schwalbe and her son Will spent many hours sitting in waiting rooms together. To pass the time, they would talk about the books they were reading. Once, by chance, they read the same book at the same time—and an informal book club of two was born.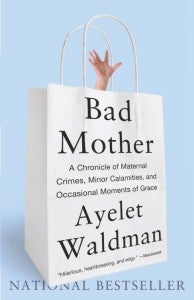 BAD MOTHER: A CHRONICLE OF MATERNAL CRIMES, MINOR CALAMITIES, AND OCCASIONAL MOMENTS OF GRACE by Ayelet Waldman
From the author of A Really Good Day, Bad Mom addresses with hilarious candor how in our mothers' day there were good mothers, indifferent mothers, and occasionally, great mothers: yet today we have only Bad Mothers: If you work, you're neglectful; if you stay home, you're smothering. If you discipline, you're buying them a spot on the shrink's couch; if you let them run wild, they will be into drugs by seventh grade. Is it any wonder so many women refer to themselves at one time or another as a "bad mother"?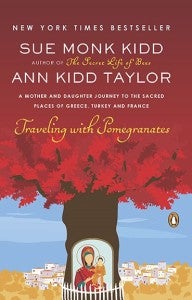 TRAVELING WITH POMEGRANATES: A MOTHER AND DAUGHTER JOURNEY TO THE SACRED PLACES OF GREECE, TURKEY, AND FRANCE by Sue Monk Kidd, Ann Kidd Taylor
The New York Times bestselling memoir of pilgrimage and metamorphosis by the author of The Secret Life of Bees and her daughter, Ann Kidd Taylor. Look out for Ann's new novel, The Shark Club, which will be published in June, 2017.
For more on these and related titles visit the collection Mother's Day 2017
Posted: May 10, 2017