There's a Book for That: Mother's Day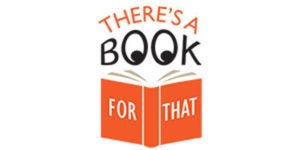 "Youth fades; love droops; the leaves of friendship fall; A mother's secret hope outlives them all." – Oliver Wendell Holmes
It's been more than 100 years since Woodrow Wilson proclaimed Mother's Day a national celebration in May 1914! Mother's Day, 2018, is this Sunday, May 12th.
The mother-child bond is such a profound one – loving, complex, and sometimes painful. Over the course of a lifetime, roles may switch due to old age or illness. To honor the occasion, here are 10 incredible memoirs, some by celebrity authors, which reveal the emotional nuances and intensity of perhaps the most fundamental relationship in our lives: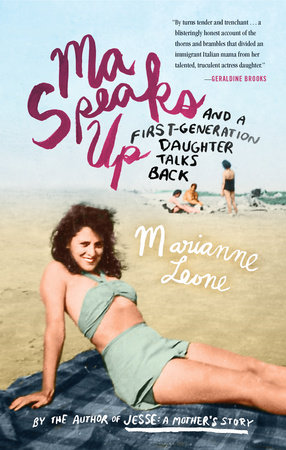 MA SPEAKS UP: AND A FIRST-GENERATION DAUGHTER TALKS BACK by Marianne Leone
The acclaimed actress and author of Jesse: A Mother's Story tells the story of her outspoken, frequently outrageous Italian immigrant mother.
Ma Speaks Up is a record of growing up on the wrong side of the tracks, with the wrong family, in the wrong religion. Though Marianne's girlhood is flooded with shame, it's equally packed with adventure, love, great cooking, and, above all, humor. The extremely premature birth of Marianne's beloved son, Jesse, bonds mother and daughter in ways she couldn't have imagined. The stories she tells will speak to anyone who has struggled with outsider status in any form and, of course, to mothers and their blemished, cherished girls.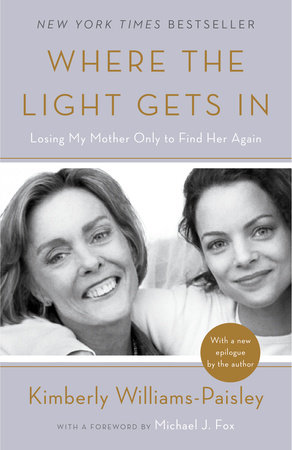 WHERE THE LIGHT GETS IN: LOSING MY MOTHER ONLY TO FIND HER AGAIN by Kimberly Williams-Paisley, Michael J. Fox
Many know Kimberly Williams-Paisley as the bride in the popular Steve Martin remakes of the Father of the Bride movies, the calculating Peggy Kenter on Nashville, or the wife of country singer Brad Paisley. But in 2014, Kim revealed a tragic secret: Her mother was diagnosed with a rare form of dementia called primary progressive aphasia at the age of 61.
In Where the Light Gets In, Kim tells the full story of her mother's illness, from diagnosis through the present day, drawing on her memories of her relationship with the fascinating, successful woman who raised her so well.
THE LIARS' CLUB: A MEMOIR (Penguin Classics Deluxe Edition) by Mary Karr, Lena Dunham, Brian Rea
When it was first published, THE LIARS' CLUB took the world by storm and raised the art of the memoir to an entirely new level, bringing about a dramatic revival of the form. Karr's comic childhood in an east Texas oil town brings us characters as darkly hilarious as any of J. D. Salinger's—a hard-drinking daddy, a sister who can talk down the sheriff at age twelve, and an oft-married mother whose accumulated secrets threaten to destroy them all. Now with a new foreword by Lena Dunham, a creative game changer in her own right, this unsentimental and profoundly moving account of an apocalyptic childhood is as "funny, lively, and un-put-downable" (USA Today) today as it ever was.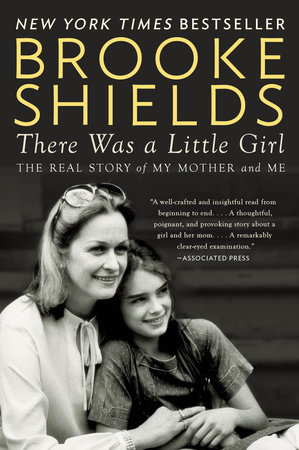 THERE WAS A LITTLE GIRL: THE REAL STORY OF MY MOTHER AND ME by Brooke Shields
Brooke Shields never had what anyone would consider an ordinary life. She was raised by her Newark-tough single mom, Teri, a woman who loved the world of show business and was often a media sensation all by herself. Brooke's iconic modeling career began by chance when she was only eleven months old, and Teri's skills as both Brooke's mother and her manager were formidable. But in private she was troubled and drank heavily.
Only Brooke knows the truth of the remarkable, difficult, complicated woman who was her mother. And in this honest, open memoir about her life growing up, Brooke will reveal stories and feelings that are relatable to anyone who has been a mother or daughter.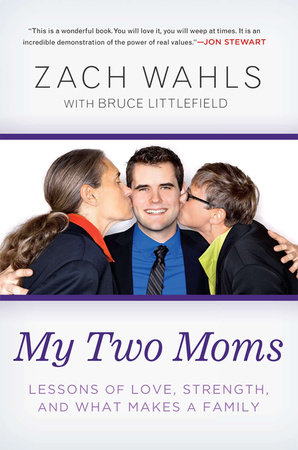 MY TWO MOMS by Zach Wahls
In My Two Moms, Zach offers a stirring, brave defense of his family. Raised by two moms in a conservative Midwestern town, Zach's parents instilled in him values that families everywhere can embrace—values driven home by his journey toward becoming an Eagle Scout. Zach's upbringing couldn't have been more mainstream—he played sports, was active in Boy Scouts, and led his high school speech and debate team—yet, growing up with two moms, he knows what it's like to feel different and fear being bullied, or worse.
BLUE NIGHTS by Joan Didion
Following the acclaimed and bestselling The Year of Magical Thinking, Blue Nights is Joan Didion's intensely personal and moving account of the death of her daughter, Quintana, and her thoughts, fears, and doubts about motherhood, illness, and aging.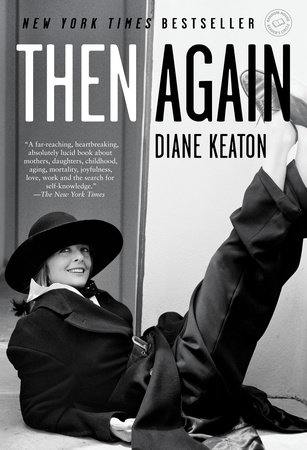 THEN AGAIN by Diane Keaton, Anna Quindlen
"Mom loved adages, quotes, slogans. There were always little reminders pasted on the kitchen wall. For example, the word THINK. I found THINK thumbtacked on a bulletin board in her darkroom. I saw it Scotch-taped on a pencil box she'd collaged. I even found a pamphlet titled THINK on her bedside table. Mom liked to THINK." So begins Diane Keaton's unforgettable memoir about her mother and herself. In it you will meet the woman known to tens of millions as Annie Hall, but you will also meet, and fall in love with, her mother, the loving, complicated, always-thinking Dorothy Hall.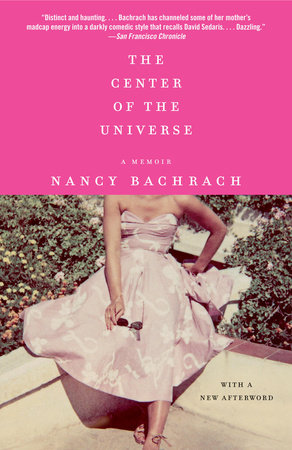 THE CENTER OF THE UNIVERSE: A MEMOIR by Nancy Bachrach
The story is so improbable, it can only be true: A brilliant woman with a long history of mental illness—who once proclaimed herself to be "the center of the universe" — is miraculously cured by accidental carbon monoxide poisoning aboard the family boat. Nancy Bachrach warns readers, "Don't try this at home" in her darkly humorous memoir about "the second coming" of her mother — the indomitable Lola, whose buried family secrets had been driving her crazy.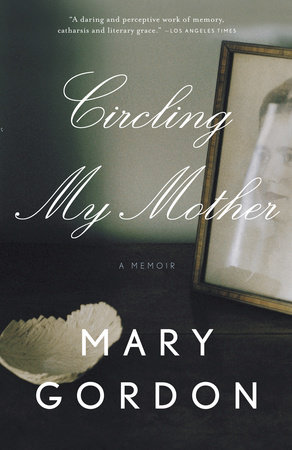 CIRCLING MY MOTHER by Mary Gordon
Anna Gagliano Gordon, who died in 2002 at the age of 94, was the personification of the culture of the mid-century American Catholic working class. A hard-working single mother – Mary Gordon's father died when she was still a girl – she managed to hold down a job, dress smartly, raise her daughter on her own, and worship the beauty in life with a surprising joie de vivre. Bringing her exceptional talent for detail, character, and scene to bear on the life of her mother, Gordon gives us a deeply felt and powerfully moving book about their relationship. Toward the end of Anna's life, we watch the author care for her mother in old age, beginning to reclaim from memory the vivid woman who helped her sail forth into her own life.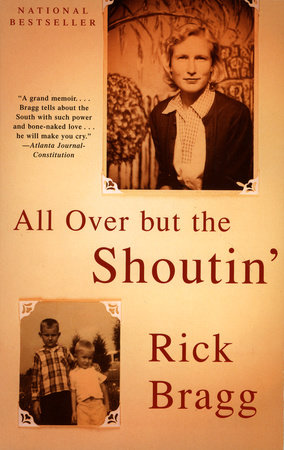 ALL OVER BUT THE SHOUTIN' by Rick Bragg
This haunting, harrowing, gloriously moving recollection of a life on the American margin is the story of Rick Bragg, who grew up dirt-poor in northeastern Alabama, seemingly destined for either the cotton mills or the penitentiary, and instead became a Pulitzer Prize-winning reporter for The New York Times. It is the story of Bragg's father, a hard-drinking man with a murderous temper and the habit of running out on the people who needed him most.
But at the center of this soaring memoir is Bragg's mother, who went eighteen years without a new dress so that her sons could have school clothes and picked other people's cotton so that her children wouldn't have to live on welfare alone. Evoking these lives–and the country that shaped and nourished them–with artistry, honesty, and compassion, Rick Bragg brings home the love and suffering that lie at the heart of every family. The result is unforgettable.
For more on these and relateed titles visit mothers
---
There's a Book for That! is brought to you by Penguin Random House's Sales department. Please follow our Tumblr by clicking here—and share this link with your accounts: theresabookforthat.tumblr.com. Thank you!
Did you see something on the news or read about something on your commute? Perhaps you noticed something trending on Twitter? Did you think: "There's a book for that!"? Then please, send it our way at theresabookforthat@penguinrandomhouse.com
Posted: May 9, 2018