There's a Book for That: Must-Read Memoirs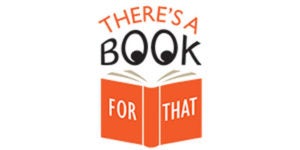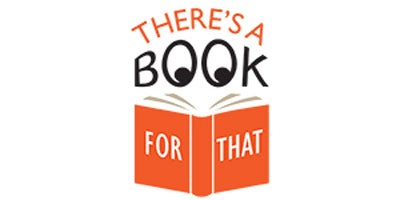 "…the literary memoir, the stylized recollection of personal experience, is often as much about character and story and emotion as fiction is."  – Chimamanda Ngozi Adichie
In anticipation of next week's publication of the Title Wave pick, EDUCATED by Tara Westover, we're featuring some of the best memoirs in Penguin Random House's catalog. Simply put, memoir is distinguished from autobiography in that it tells a story "from a life," rather than a chronological retelling "of a life." A memoir reveals its writer's heart and mind from a time and place with honesty. Though publication of memoirs has exploded during the past quarter century, the genre goes back to the days of Caesar and his personal account of The Gallic War up through Thoreau's Walden to The Diary of Anne Frank, naming but a few and bringing us to the following, moving selection: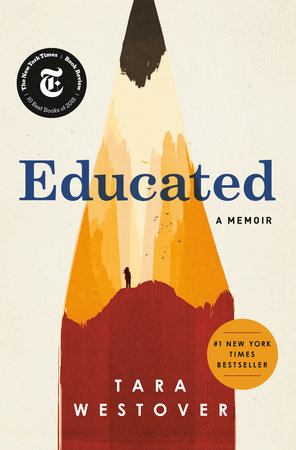 EDUCATED: A MEMOIR by Tara Westover
An unforgettable memoir in the tradition of The Glass Castle about a young girl, who, kept out of school, leaves her survivalist family and goes on to earn a PhD from Cambridge University.
With the acute insight that distinguishes all great writers, Westover has crafted a universal coming-of-age story that gets to the heart of what an education offers: the perspective to see one's life through new eyes, and the will to change it.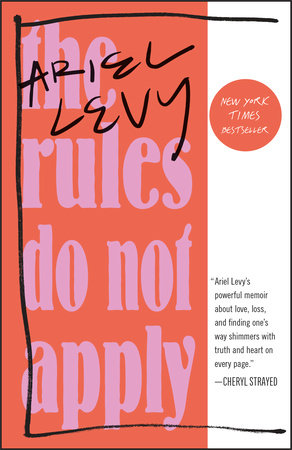 THE RULES DO NOT APPLY by Ariel Levy
In gorgeous, moving, sharp, unforgettable prose, Levy describes her own ill-fated assumptions: thinking that anything is possible, that the old rules do not apply, that marriage doesn't have to mean monogamy, that aging doesn't have to mean infertility. In telling her own searing story, Levy has captured a portrait of our time, of the shifting forces in American culture, of what has changed and what has remained. And of how to begin again.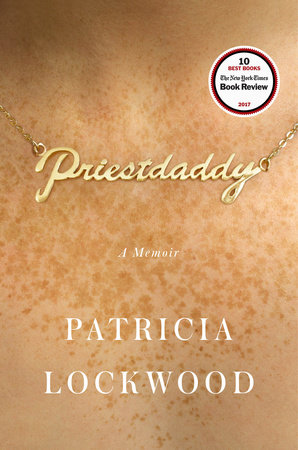 PRIESTDADDY by Patricia Lockwood
In her beautifully written prose debut, poet Patricia Lockwood effortlessly pivots from the raunchy to the sublime, from the comic to the deeply serious, exploring issues of belief, belonging, and personhood. Priestdaddyis an entertaining, unforgettable portrait of a deeply odd religious upbringing, and how one balances a hard-won identity with the weight of family and tradition.
THE LIARS' CLUB A MEMOIR by Mary Karr foreword by Lena Dunham, Brian Rea
When it was first published twenty years ago, THE LIARS' CLUB took the world by storm and raised the art of the memoir to an entirely new level, bringing about a dramatic revival of the form. Karr's comic childhood in an east Texas oil town brings us characters as darkly hilarious as any of J. D. Salinger's—a hard-drinking daddy, a sister who can talk down the sheriff at age twelve, and an oft-married mother whose accumulated secrets threaten to destroy them all.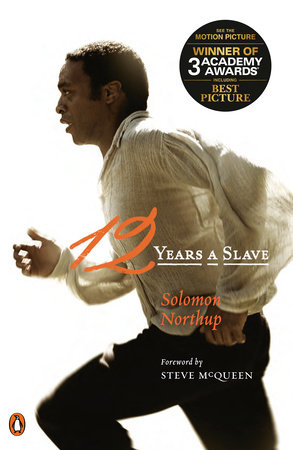 TWELVE YEARS A SLAVE by Solomon Northup
The earliest memoir on our list by a century, Twelve Years a Slave is a harrowing memoir about one of the darkest periods in American history. It recounts how Solomon Northup, born a free man in New York, was lured to Washington, D.C., in 1841 with the promise of fast money, then drugged and beaten and sold into slavery. He spent the next twelve years of his life in captivity on a Louisiana cotton plantation.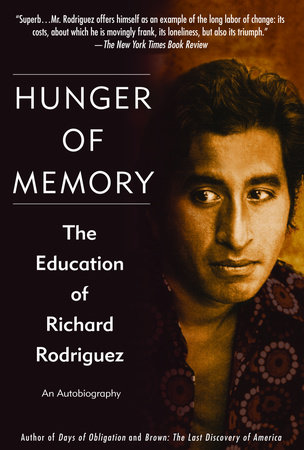 HUNGER OF MEMORY: THE EDUCATION OF RICHARD RODRIGUEZ by Richard Rodriguez
Hunger of Memory is the story of Mexican-American Richard Rodriguez, who begins his schooling in Sacramento, California, knowing just 50 words of English, and concludes his university studies in the stately quiet of the reading room of the British Museum. Here is the poignant journey of a "minority student" who pays the cost of his social assimilation and academic success with a painful alienation — from his past, his parents, his culture — and so describes the high price of "making it" in middle-class America.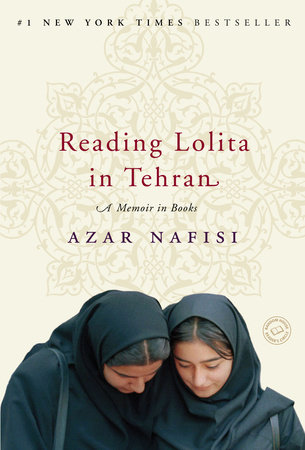 READING LOLITA IN TEHRAN: A MEMOIR IN BOOKS by Azar Nafisi
Every Thursday morning for two years in the Islamic Republic of Iran, a bold and inspired teacher named Azar Nafisi secretly gathered seven of her most committed female students to read forbidden Western classics. In this extraordinary memoir, their stories become intertwined with the ones they are reading. Reading Lolita in Tehran is a remarkable exploration of resilience in the face of tyranny and a celebration of the liberating power of literature.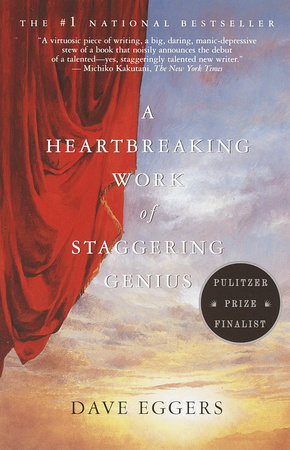 A HEARTBREAKING WORK OF STAGGERING GENIUS by Dave Eggers
A Heartbreaking Work of Staggering Genius is the moving memoir of a college senior who, in the space of five weeks, loses both of his parents to cancer and inherits his eight-year-old brother. Here is Eggers' exhilarating debut that manages to be simultaneously hilarious and wildly inventive as well as a deeply heartfelt story of the love that holds a family together.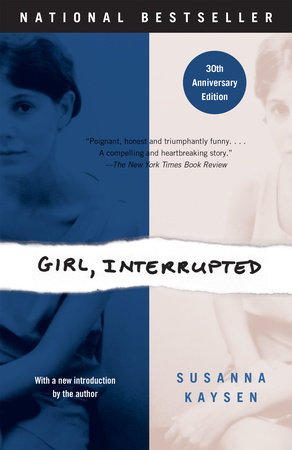 GIRL, INTERRUPTED by Susanna Kaysen
In 1967, after a session with a psychiatrist she'd never seen before, eighteen-year-old Susanna Kaysen was put in a taxi and sent to McLean Hospital. She spent most of the next two years in the ward for teenage girls in a psychiatric hospital as renowned for its famous clientele—Sylvia Plath, Robert Lowell, James Taylor, and Ray Charles—as for its progressive methods of treating those who could afford its sanctuary. Kaysen's memoir is a clear-sighted, unflinching document that gives lasting and specific dimension to our definitions of sane and insane, mental illness and recovery.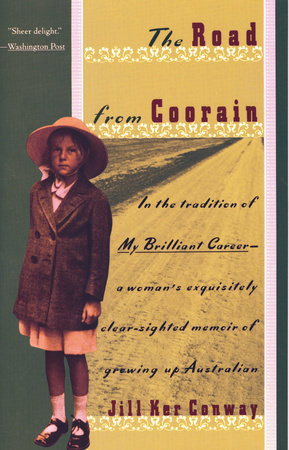 THE ROAD FROM COORAIN: A WOMAN'S EXQUISITELY CLEAR-SIGHTED MEMOIR OF GROWING UP AUSTRALIAN by Jill Ker Conway
In a memoir that pierces and delights us, Jill Ker Conway tells the story of her astonishing journey into adulthood—a journey that would ultimately span immense distances and encompass worlds, ideas, and ways of life that seem a century apart.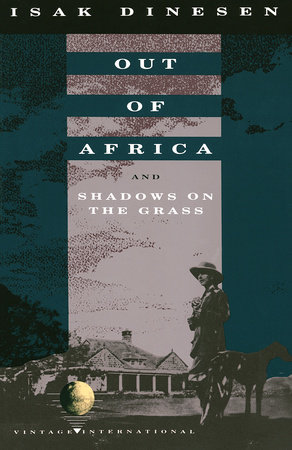 OUT OF AFRICA AND SHADOWS ON THE GRASS by Isak Dinesen
With classic simplicity and a painter's feeling for atmosphere and detail, Isak Dinesen tells of the years she spent from 1914 to 1931 managing a coffee plantation in Kenya.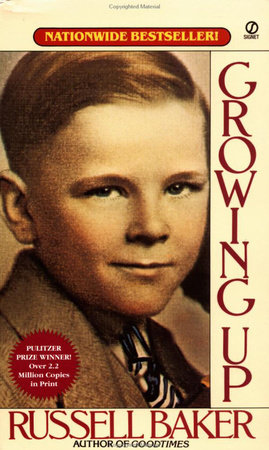 GROWING UP by Russell Baker
In this heartfelt memoir, Pulitzer Prize-winner Russell Baker traces his youth in the mountains of rural Virginia.
For more on these and similar titles visit Memoirs
---
There's a Book for That! is brought to you by Penguin Random House's Sales department. Please follow our Tumblr by clicking here—and share this link with your accounts: theresabookforthat.tumblr.com. Thank you!
Did you see something on the news or read about something on your commute? Perhaps you noticed something trending on Twitter? Did you think: "There's a book for that!"? Then please, send it our way at theresabookforthat@penguinrandomhouse.com
Posted: February 13, 2018