There's A Book for That: National African-American Music Appreciation Month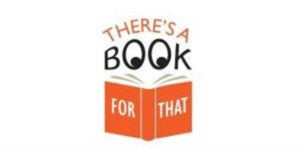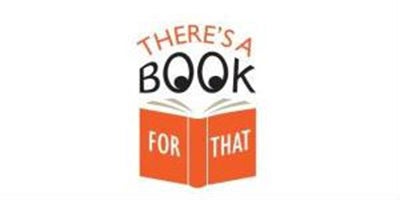 June is African American Music Appreciation Month. Created by President Jimmy Carter in 1979, this month celebrates the African American musical influences that comprise an essential part of our nation's treasured cultural heritage. Visit Smithsonian's National Museum of African-American History & Culture's "Celebrate Black Music" page here to find out more. And check out these rousing and revelatory books by and about musical icons and pioneers: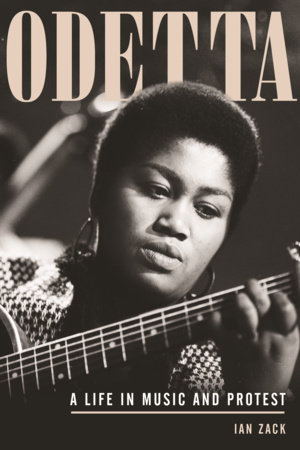 ODETTA: A LIFE IN MUSIC AND PROTEST by Ian Zack
The first in-depth biography of the legendary singer and "Voice of the Civil Rights Movement," who combatted racism and prejudice through her music.Odetta's importance extends far beyond music. Journalist Ian Zack follows Odetta from her beginnings in deeply segregated Birmingham, Alabama, to stardom in San Francisco and New York. Odetta used her fame to bring attention to the civil rights movement, working alongside Joan Baez, Harry Belafonte, and other artists. Her opera-trained voice echoed at the 1963 March on Washington and the Selma to Montgomery march, and she arranged a tour throughout the deeply segregated South. Her "Freedom Trilogy" songs became rallying cries for protesters everywhere.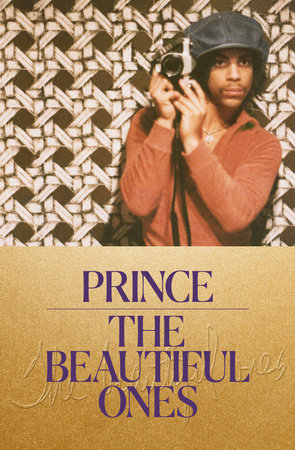 THE BEAUTIFUL ONES by Prince
The brilliant coming-of-age-and-into-superstardom story of one of the greatest artists of all time, in his own words—featuring never-before-seen photos, original scrapbooks and lyric sheets, and the exquisite memoir he began writing before his tragic death. The book is framed by editor Dan Piepenbring's riveting and moving introduction about his profound collaboration with Prince in his final months, this work is not just a tribute to an icon, but an original and energizing literary work in its own right, full of Prince's ideas and vision, his voice and image—his undying gift to the world.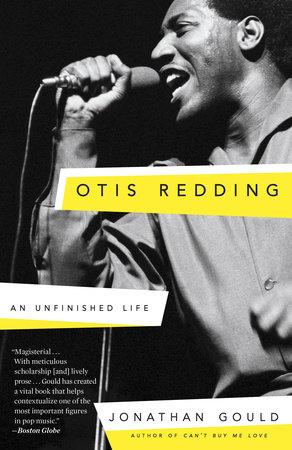 OTIS REDDING: AN UNFINISHED LIFE by Jonathan Gould
The definitive biography of Otis Redding, Otis Redding: An Unfinished Life is the biography that finally does justice to the man who was once celebrated as the "King of Soul." Gould's indelible portrait of Redding and the mass acceptance of soul music in the 1960s is both a remarkable look at a little-understood artist and a provocative exploration of the tangled history of race and music in America.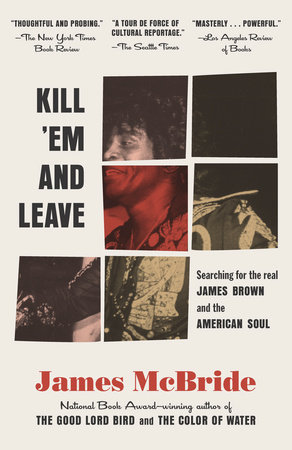 KILL 'EM AND LEAVE: SEARCHING FOR JAMES BROWN AND THE AMERICAN SOUL by James McBride
ONE OF NPR'S BEST BOOKS OF THE YEAR • LOS ANGELES TIMES BOOK PRIZE FINALIST
Kill 'Em and Leave is more than a book about James Brown. Brown embodied the contradictions of American life: He was an unsettling symbol of the tensions between North and South, black and white, rich and poor. After receiving a tip that promises to uncover the man behind the myth, James McBride goes in search of the "real" James Brown. McBride's travels take him to forgotten corners of Brown's never-before-revealed history, illuminating not only our understanding of the immensely troubled, misunderstood, and complicated Godfather of Soul, but the ways in which our cultural heritage has been shaped by Brown's enduring legacy.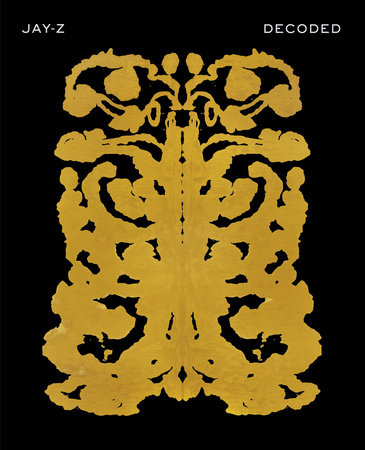 DECODED by Jay-Z
Decoded is a book like no other: a collection of lyrics and their meanings that together tell the story of a culture, an art form, a moment in history, and one of the most provocative and successful artists of our time.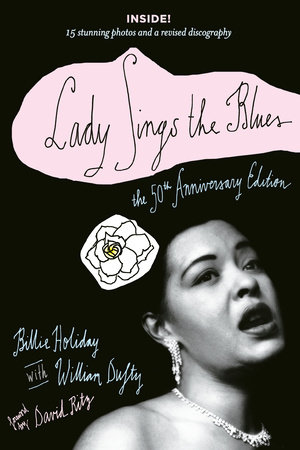 LADY SINGS THE BLUES: THE 50TH-ANNIVERSAY EDITION WITH A REVISED DISCOGRAPHY by Billie Holiday, William Dufty, David Ritz
Lady Sings the Blues is the no-holds-barred autobiography of Billie Holiday, the legendary jazz, swing, and standards singing sensation. Taking the reader on a fast-moving journey from Holiday's rough-and-tumble Baltimore childhood to her emergence on Harlem's club scene, to sold-out performances with the Count Basie Orchestra and with Artie Shaw and his band, this revelatory memoir is notable for its trenchant observations on the racism that darkened Billie' s life and the heroin addiction that ended it too soon. All of this is told in Holiday's tart, streetwise style and hip patois that makes it read as if it were written yesterday.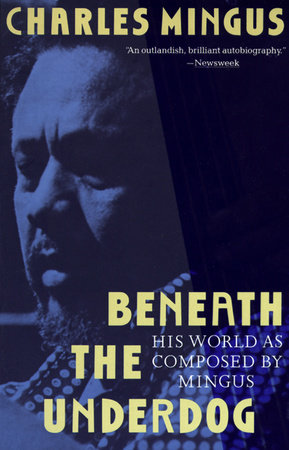 BENEATH THE UNDERDOG: HIS WORLD AS COMPOSED by Mingus by Charles Mingus
Bass player extraordinaire Charles Mingus, who died in 1979, is one of the essential composers in the history of jazz, and Beneath the Underdog, his celebrated, wild, funny, demonic, anguished, shocking, and profoundly moving memoir, is the greatest autobiography ever written by a jazz musician.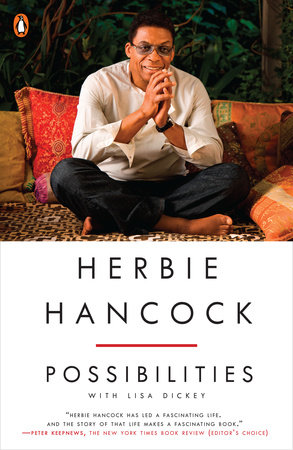 HERBIE HANCOCK: POSSIBILITIES by Herbie Hancock, Lisa Dickey
In Herbie Hancock: Possibilities, the legendary jazz musician and composer reflects on an extraordinary life and a thriving career that has spanned seven decades. A true innovator who has spent a lifetime exploring a range of musical genres, and enriching each of them, Hancock has had an enormous influence on acoustic and electric jazz, R&B, funk, and hip-hop.
SHOUT, SISTER, SHOUT!: THE UNTOLD STORY OF ROCK-AND-ROLL TRAILBLAZER SISTER ROSETTA THARPE by Gayle Wald
Shout, Sister, Shout! is the first biography of this trailblazing performer who influenced scores of popular musicians—from Elvis Presley and Little Richard to Eric Clapton and Etta James. Tharpe was raised in the Pentecostal Church, steeped in the gospel tradition, but she produced music that crossed boundaries, defied classification, and disregarded the social and cultural norms of the age. Wald's eye-opening biography, which draws on the memories of over 150 people who knew or worked with Tharpe, introduces us to this intriguing and forgotten musical heavyweight who forever altered our understanding of both women in rock and U.S. popular music.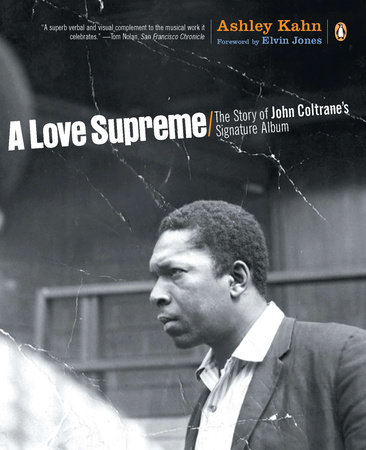 A LOVE SUPREME: THE STORY OF JOHN COLTRANE'S SIGNATURE ALBUM by Ashley Kahn; Foreword by Elvin Jones
Few albums in the canon of popular music have had the influence, resonance, and endurance of John Coltrane's 1965 classic A Love Supreme-a record that proved jazz was a fitting medium for spiritual exploration and for the expression of the sublime. Featuring interviews with more than one hundred musicians, producers, friends, and family members; unpublished interviews with Coltrane and bassist Jimmy Garrison; and scores of never-before-seen photographs, A Love Supreme balances biography, cultural context, and musical analysis in a passionate and revealing portrait.
FOR YOUNGER READERS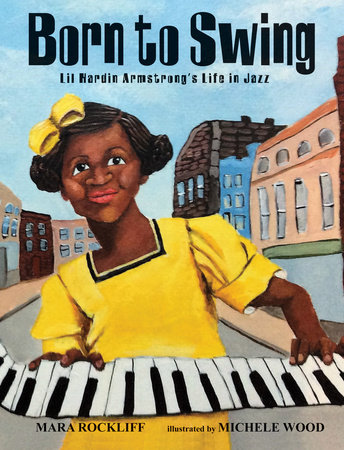 BORN TO SWING: LIL HARDIN ARMSTRONG'S LIFE IN JAZZ by Mara Rockliff; Illustrated by Michele Wood
Here is the story of "Hot Miss Lil" Hardin Armstrong, legendary jazz pianist, composer, and bandleader—and a female pioneer on the music stage. This biography contains strong back matter which includes archival images, further information about Lil, a list of some of her songs and recordings, a timeline, an author's note, and a bibliography.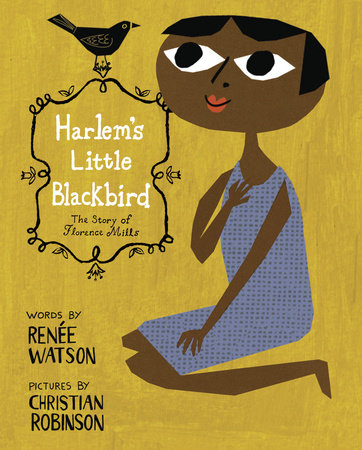 HARLEM'S LITTLE BLACKBIRD: THE STORY OF FLORENCE MILLS by Renee Watson, Christian Robinson
From Caldecott Honor winner Christian Robinson and acclaimed author Renee Watson, comes the inspiring true story of Florence Mills.
Born to parents who were both former slaves, Florence Mills knew at an early age that she loved to sing, and that her sweet, bird-like voice, resonated with those who heard her. Performing catapulted her all the way to the stages of 1920s Broadway where she inspired everyone from songwriters to playwrights. Yet with all her success, she knew firsthand how prejudice shaped her world and the world of those around her. As a result, Florence chose to support and promote works by her fellow black performers while heralding a call for their civil rights.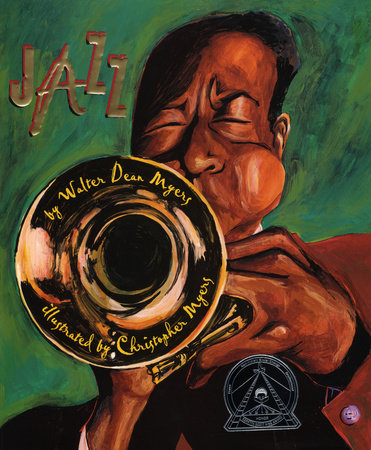 JAZZ by Walter Dean Myers, Christopher Myers
There's a crazy syncopation /and it's tearing through the nation / and it's bringing sweet elation / to every single tune./ It's Jazz. Fifteen poems, infused with the rhythm and wordplay of jazz music, are paired with bold, stylized illustrations of performers and dancers to convey the history and breadth of this unique musical style. From bebop to New Orleans, from ragtime to boogie, and every style in between, Jazz takes readers on a musical journey from jazz's beginnings to the present day. Created by a celebrated father-son team, Jazz is a Coretta Scott King Honor Book and a Kirkus Best Children's Books Editor's Choice. In addition to its colorful and lyrical celebration, the book includes a brief introductory essay about the history and form of jazz, as well as a timeline and glossary of jazz terms.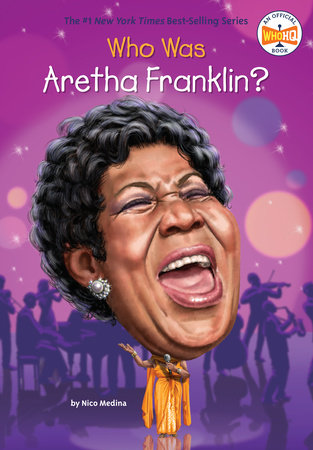 WHO WAS ARETHA FRANKLIN? By Nico Medina, Who HQ, Gregory Copeland
There is only one QUEEN OF SOUL! Discover why Aretha Franklin garners so much R-E-S-P-E-C-T.
For more on these and related titles visit Black Music Month
---
There's a Book for That! is brought to you by Penguin Random House's Sales department. Please follow our Tumblr by clicking here—and share this link with your accounts: theresabookforthat.tumblr.com. Thank you!
Did you see something on the news or read about something on your commute? Perhaps you noticed something trending on Twitter? Did you think: "There's a book for that!"? Then please, send it our way at theresabookforthat@penguinrandomhouse.com
Posted: June 10, 2020