There's a Book for That: National American Indian Heritage Month, Part 2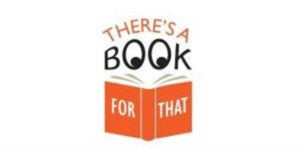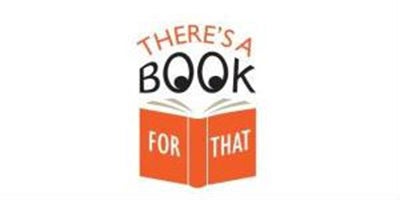 This week we continue to honor National American Indian Heritage Month. In commemoration of the culture and people who were the original settlers of this land, we present the following recently published, and acclaimed, titles for young readers and the entire family.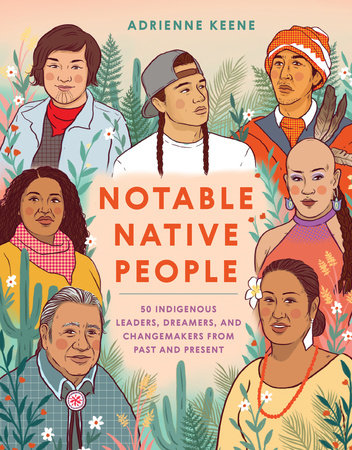 NOTABLE NATIVE PEOPLE: 50 INDIGENOUS LEADERS, DREAMERS, AND CHANGEMAKERS FROM PAST AND PRESENT by Adrienne Keene, Ciara Sana
Notable Native People is an indispensable read for people of all backgrounds, and ages, seeking to learn about Native American heritages, histories, and cultures. Celebrate the lives, stories, and contributions of Indigenous artists, activists, scientists, athletes, and other changemakers in this beautifully illustrated collection. Notable Native People highlights the vital impact Indigenous dreamers and leaders have made on the world. The book profiles 50 notable American Indian, Alaska Native, and Native Hawaiian people—from NBA star Kyrie Irving of the Standing Rock Lakota to Wilma Mankiller, the first female principal chief of the Cherokee Nation. Notable Native People also serves as an accessible primer on important Indigenous issues, from the legacy of colonialism and cultural appropriation to food sovereignty, land and water rights, and more.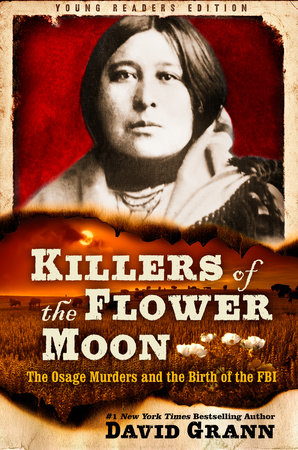 KILLERS OF THE FLOWER MOON: THE OSAGE MURDERS AND THE BIRTH OF THE FBI (Adapted for Young Readers) by David Grann
In this adaptation of the National Book Award Finalist, David Grann revisits his gripping investigation into the shocking crimes against the Osage people. The book is a searing indictment of the callousness and prejudice toward Native Americans that allowed the murderers to occur for so long.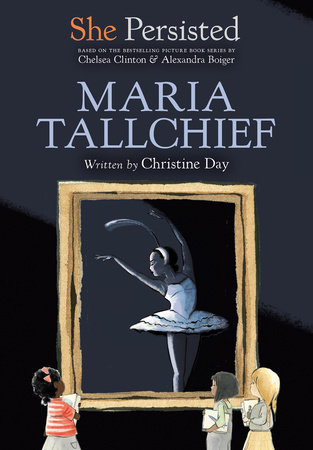 SHE PERSISTED: MARIA TALLCHIEF by Christine Day, Chelsea Clinton, Alexandra Boiger, Gillian Flint
Maria Tallchief loved to dance, but was told that she might need to change her Osage name to one that sounded more Russian to make it as a professional ballerina. She refused, and worked hard at dancing her best, becoming America's first prima ballerina. Many famous American ballets were created for Maria! Complete with an introduction from Chelsea Clinton, black-and-white illustrations throughout, and a list of ways that readers can follow in Maria Tallchief's footsteps and make a difference!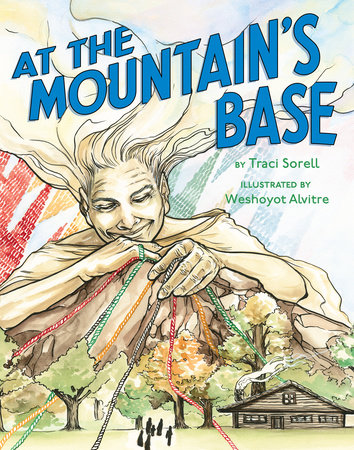 AT THE MOUNTAIN'S BASE by Traci Sorell; Illustrated by Weshoyot Alvitre
2020 American Indian Youth Literature Young Adult Honor Book (American Indian Library Association)
At the mountain's base sits a cabin under an old hickory tree. And in that cabin lives a family – loving, weaving, cooking, and singing. The strength in their song sustains them through trials on the ground and in the sky, as they wait for their daughter/sister/grand-daughter/niece, a pilot, to return from war. With an author's note that pays homage to the true history of Native American U.S. service members like WWII pilot Ola Mildred "Millie" Rexroat, this is a story that reveals the roots that ground us, the dreams that help us soar, and the people and traditions that hold us up.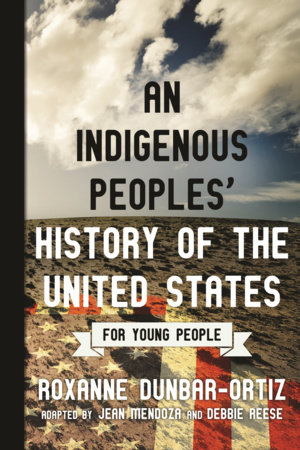 AN INDIGENOUS PEOPLES' HISTORY OF THE UNITED STATES FOR YOUNG PEOPLE by Roxanne Dunbar-Ortiz; adapted by Debbie Reese and Jean Mendoza
2020 American Indian Youth Literature Young Adult Honor Book (American Indian Library Association)
Spanning more than 400 years, this classic bottom-up history examines the legacy of Indigenous peoples' resistance, resilience, and steadfast fight against imperialism. Going beyond the story of America as a country "discovered" by a few brave men in the "New World," Indigenous human rights advocate Roxanne Dunbar-Ortiz reveals the roles that settler colonialism and policies of American Indian genocide played in forming our national identity.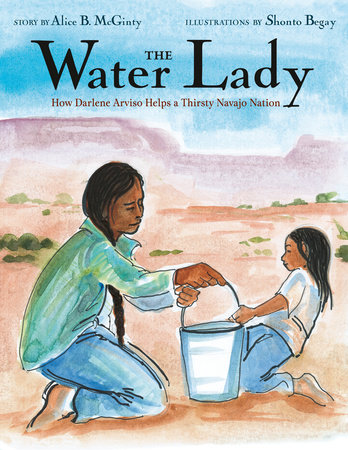 THE WATER LADY: HOW DARLENE ARVISO HELPS A THIRSTY NAVAJO NATION by Alice B. McGinty, Shonto Begay
This inspiring picture book tells the true story of a woman who brings desperately needed water to families on the Navajo reservation every day.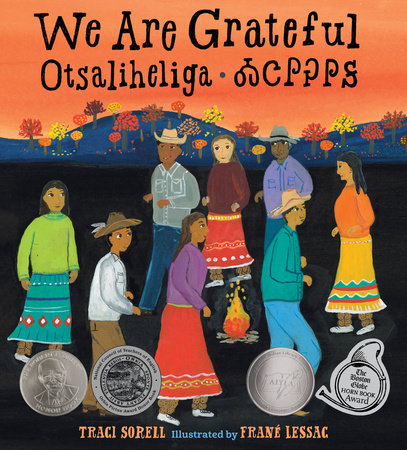 WE ARE GRATEFUL: OTSALIHELIGA by Traci Sorell; Illustrated by Frane Lessac
2020 American Indian Youth Literature Young Adult Honor Book (American Indian Library Association)
The Cherokee community is grateful for blessings and challenges that each season brings. This is modern Native American life as told by an enrolled citizen of the Cherokee Nation. The word otsaliheliga (oh-jah-LEE-hay-lee-gah) is used by members of the Cherokee Nation to express gratitude. Beginning in the fall with the new year and ending in summer, follow a full Cherokee year of celebrations and experiences. Written by a citizen of the Cherokee Nation, this look at one group of Native Americans is appended with a glossary and the complete Cherokee syllabary, originally created by Sequoyah.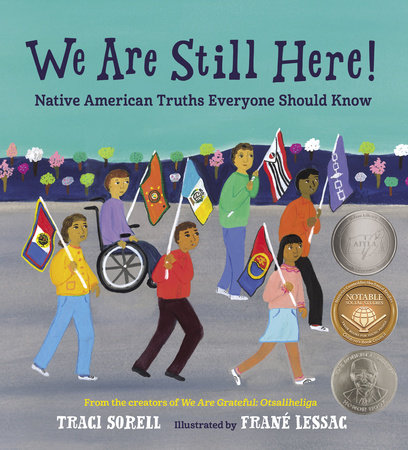 WE ARE STILL HERE!: NATIVE AMERICAN TRUTHS EVERYONE SHOULD KNOW by Traci Sorell, Frane Lessac
Twelve Native American kids present historical and contemporary laws, policies, struggles, and victories in Native life, each with a powerful refrain: We are still here! This companion book to the award-winning We Are Grateful: Otsaliheliga offers readers everything they never learned in school about Native American people's past, present, and future.
For more on these and related titles visit National American Indian Heritage Month for All Ages
Visit https://nativeamericanheritagemonth.gov/ for events and resources.
---
There's a Book for That! is brought to you by Penguin Random House's Sales department. Please follow our Tumblr by clicking here—and share this link with your accounts: theresabookforthat.tumblr.com. Thank you!
Did you see something on the news or read about something on your commute? Perhaps you noticed something trending on Twitter? Did you think: "There's a book for that!"? Then please, send it our way at theresabookforthat@penguinrandomhouse.com
Posted: November 10, 2021