There's a Book for That: National Novel Writing Month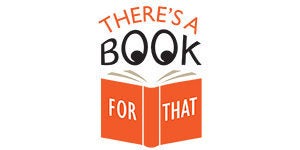 November is National Novel Writing Month and where would we be without our novelists? We marvel at their feats of imagination, storytelling gifts, research, craft and discipline. But the road to publication is usually a long one, rife with hills and valleys. That brave, creative journey is all the more reason to celebrate the following selection of debut novels published this year – spanning genre and region, but each having received myriad accolades from reviewers, librarians, booksellers and the reading public: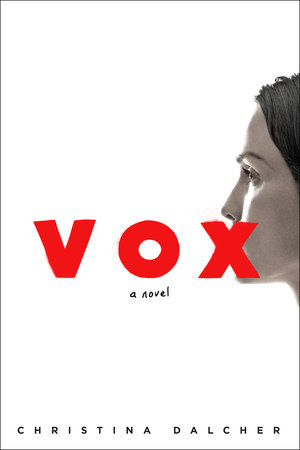 VOX by Christina Dalcher
Set in a United States in which half the population has been silenced, Vox is the harrowing, unforgettable story of what one woman will do to protect herself and her daughter.
"Christina Dalcher's debut novel, …sure to beg comparisons to Margaret Atwood's dystopian The Handmaid's Tale, asks: if the number of words you could speak each day was suddenly and severely limited, what would you do to be heard?" – Vanity Fair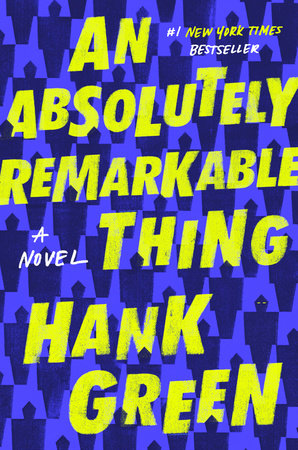 AN ABSOLUTELY REMARKABLE THING: A NOVEL by Hank Green
In his much-anticipated debut novel, Hank Green—co-creator of Crash Course, Vlogbrothers, and SciShow—spins a sweeping, cinematic tale about a young woman who becomes an overnight celebrity before realizing she's part of something bigger, and stranger, than anyone could have possibly imagined. Compulsively entertaining and powerfully relevant, An Absolutely Remarkable Thing grapples with big themes, including how the social internet is changing fame, rhetoric, and radicalization; how our culture deals with fear and uncertainty; and how vilification and adoration spring for the same dehumanization that follows a life in the public eye.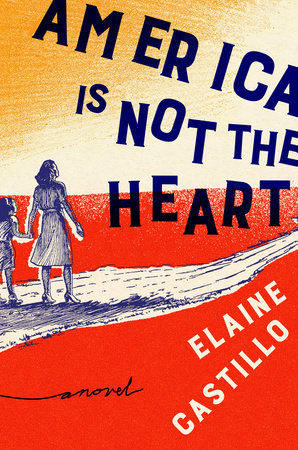 AMERICA IS NOT THE HEART: A NOVEL by Elaine Castillo
An increasingly relevant story told with startling lucidity, humor, and an uncanny ear for the intimacies and shorthand of family ritual, America Is Not the Heart is a sprawling, soulful debut about three generations of women in one family struggling to balance the promise of the American dream and the unshakeable grip of history. With exuberance, grit, and sly tenderness, here is a family saga; an origin story; a romance; a narrative of two nations and the people who leave one home to grasp at another.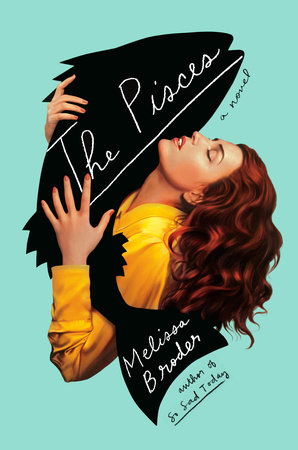 THE PISCES: A NOVEL by Melissa Broder
Lucy has been writing her dissertation on Sappho for thirteen years when she and her boyfriend break up in a dramatic flameout. After she bottoms out in Phoenix, her sister in Los Angeles insists Lucy dog-sit for the summer. Annika's home is a gorgeous glass cube on Venice Beach, but Lucy can find little relief from her anxiety—not in the Greek chorus of women in her love addiction therapy group, not in her frequent Tinder excursions, not even in Dominic the foxhound's easy affection. A masterful blend of vivid realism and giddy fantasy, pairing hilarious frankness with pulse-racing eroticism, The Pisces is a story about falling in obsessive love with a merman: a figure of Sirenic fantasy whose very existence pushes Lucy to question everything she thought she knew about love, lust, and meaning in the one life we have.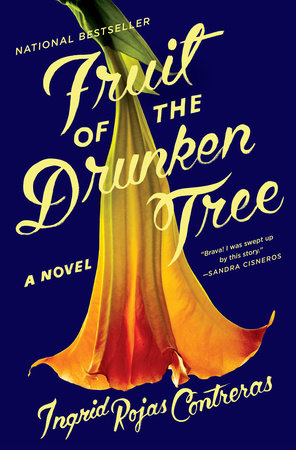 FRUIT OF THE DRUNKEN TREE: A NOVEL by Ingrid Rojas Contreras
A mesmerizing debut set in Colombia at the height Pablo Escobar's violent reign about a sheltered young girl and a teenage maid who strike an unlikely friendship that threatens to undo them both. Inspired by the author's own life, and told through the alternating perspectives of the willful Chula and the achingly hopeful Petrona, Fruit of the Drunken Tree contrasts two very different, but inextricably linked coming-of-age stories. In lush prose, Rojas Contreras has written a powerful testament to the impossible choices women are often forced to make in the face of violence and the unexpected connections that can blossom out of desperation.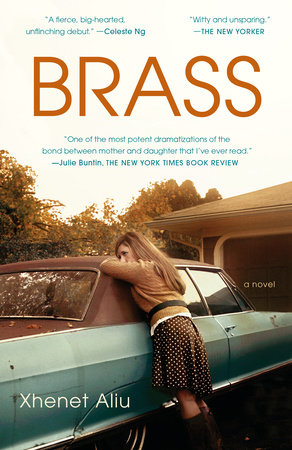 BRASS: A NOVEL by Xhenet Aliu
A fierce debut novel about mothers and daughters, haves and have-nots, and the stark realities behind the American Dream. A waitress at the Betsy Ross Diner, Elsie hopes her nickel and dime tips will add up to a new life. Then she meets Bashkim, who is at once both worldly and naïve, a married man who left Albania to chase his dreams—and wound up working as a line cook in Waterbury, Connecticut. Told in equally gripping parallel narratives with biting wit and grace, Xhenet Aliu's debut announces a fearless new voice with a timely, tender, and quintessentially American story.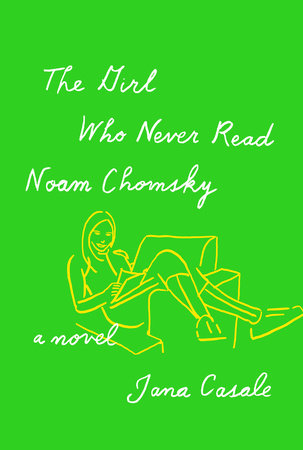 THE GIRL WHO NEVER READ NOAM CHOMSKY: A NOVEL by Jana Casale
This novel is gem like—in its precision and its many facets: Lively and disarmingly honest, The Girl Who Never Read Noam Chomsky is bracingly funny and sometimes heartbreaking. Following in the footsteps of Virginia Woolf, Rona Jaffe, Maggie Shipstead, and Sheila Heti, Jana Casale writes with bold assurance about the female experience.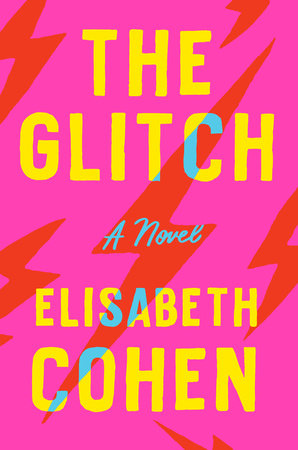 THE GLITCH: A NOVEL by Elisabeth Cohen
A fast, funny, deeply hilarious debut—The Glitch is the story of a high-profile, TED-talking, power-posing Silicon Valley CEO and mother of two who has it all under control, until a woman claiming to be a younger version of herself appears, causing a major glitch in her over-scheduled, over-staffed, over-worked life.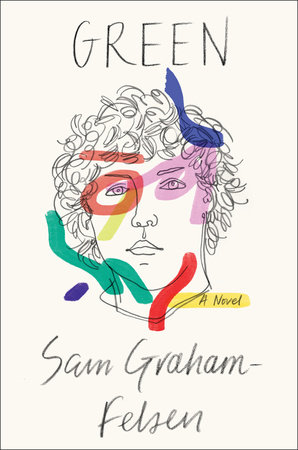 GREEN: A NOVEL by Sam Graham-Felsen
Boston, 1992: House of Pain is on the radio, Arsenio Hall is on TV, and Bill Clinton is in the White House. The city's school system is largely segregated and former working-class neighborhoods are in the early stages of gentrification. Dave (or, as he longs to be called, Green) is the white boy at the mostly black Martin Luther King Middle School, where he is lonely, constantly taunted, and desperate to fit in. Dave's life takes a sudden turn for the better when he befriends Marlon, who lives in the public housing around the corner from Dave's own gentrifying block. Mar confounds Dave's assumptions about black culture: he's nerdy, neurotic, a Celtics fan whose favorite player is the white, skinny Larry Bird. Together, the two boys seem almost able to resist the contradictory personas forced on them by the outside world. But as the school year progresses, challenges arise in the form of girls and bullies, family secrets and national violence, and Mar and Dave struggle not to betray themselves or each other.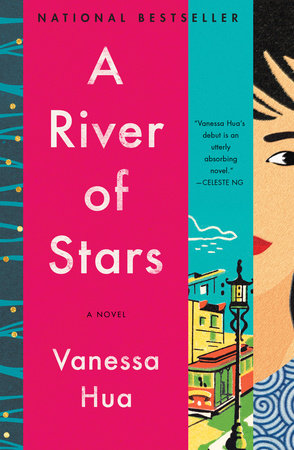 A RIVER OF STARS: A NOVEL by Vanessa Hua
A powerful debut novel of motherhood, immigration, and identity, about a Chinese woman who makes her way to California to give her baby U.S. citizenship, and whose harrowing yet heart-warming journey redefines what it means to be an American.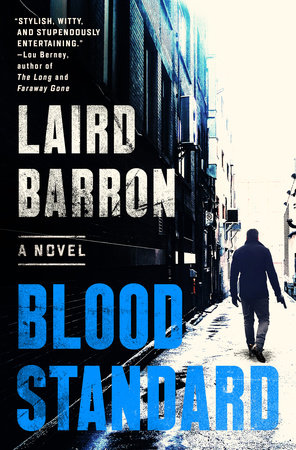 BLOOD STANDARD by Laird Barron
Isaiah Coleridge is a mob enforcer in Alaska—he's tough, seen a lot, and dished out more. But when he forcibly ends the moneymaking scheme of a made man, he gets in the kind of trouble that can lead to a bullet behind the ear. Saved by the grace of his boss and exiled to upstate New York, Isaiah begins a new life, a quiet life without gunshots or explosions. Except a teenage girl disappears, and Isaiah isn't one to let that slip by. And delving into the underworld to track this missing girl will get him exactly the kind of notice he was warned to avoid.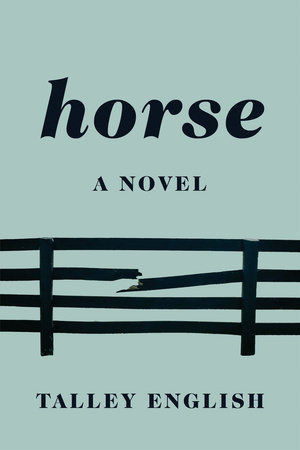 HORSE: A NOVEL by Talley English
The haunting debut of a plainspoken, utterly original new voice: a novel about a girl on the cusp of her teenage years, who is growing up faster than she ever hoped she would. When Teagan's father abruptly abandons his family and his farm, Teagan finds herself wading through the wreckage of what was once an idyllic life, searching for something—or someone—to hold on to. What she finds is Ian, short for Obsidian: the magnificent but dangerously headstrong horse her father left behind. But even as she grows close to Ian, patiently training him, trying to overcome her fear of him, Teagan is learning that life and love are fragile.
Visit 2017's post here for more info on National Novel Writing Month as well as a list of Penguin Random House titles that began as NaNoWriMo projects.
For more debut novels published in 2018 visit Debut Novels
---
There's a Book for That! is brought to you by Penguin Random House's Sales department. Please follow our Tumblr by clicking here—and share this link with your accounts: theresabookforthat.tumblr.com. Thank you!
Did you see something on the news or read about something on your commute? Perhaps you noticed something trending on Twitter? Did you think: "There's a book for that!"? Then please, send it our way at theresabookforthat@penguinrandomhouse.com
Posted: November 14, 2018