There's a Book for That: National Poetry Month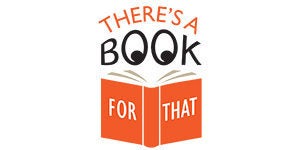 Poetry is not only dream and vision; it is the skeleton architecture of our lives. It lays the foundations for a future of change, a bridge across our fears of what has never been before. – Audre Lorde
Viva Poetry! It's National Poetry Month, a time when the love of poetry is celebrated the world over. Whether it's spoken word, poems on the page, from "the academy" or the poets of Instagram that move you most, poetry as an art form is experiencing a renaissance.
Do not be intimidated… poetry has range! The right poems offer solace during difficult times or praise for celebrations. The poetry we publish at Penguin Random House is classic, contemporary, sacred, inventive and consoling in myriad forms from American to international poets, representing so many cultures and perspectives. We lost two of our finest American poets this year, Mary Oliver and W.S. Merwin. Their life's work was to pay close attention to our natural world and thereby lift us all. In their honor, we present the following new and bestselling collections: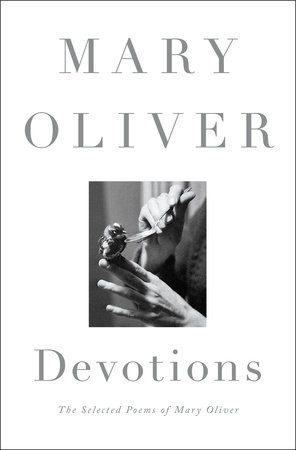 DEVOTIONS: THE SELECTED POEMS OF MARY OLIVER by Mary Oliver
Pulitzer Prize-winning poet Mary Oliver presents a personal selection of her best work in this definitive collection spanning more than five decades of her esteemed literary career.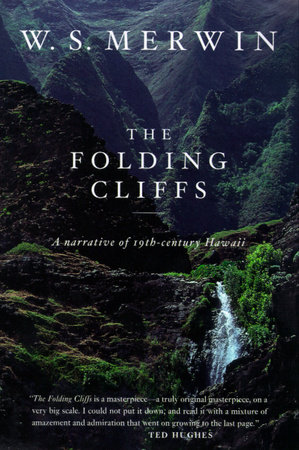 THE FOLDING CLIFFS: A NARRATIVE by W. S. Merwin
A brilliant capturing—inspired by the poet's respect for the people of the Hawaiian islands—of their life, their history, the gods and goddesses of their mythic past. A somber revelation, and epic narrative, of the wrecking of their culture through the exploitative incursions of Europeans and Americans. Merwin enthralls with the grandeur of his language and vision.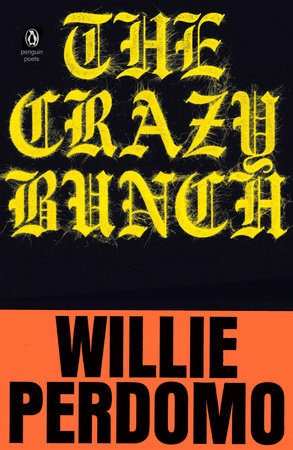 THE CRAZY BUNCH by Willie Perdomo
From a prize-winning poet, a new collection that chronicles a weekend in the life of a group of friends coming of age in East Harlem at the dawn of the hip-hop era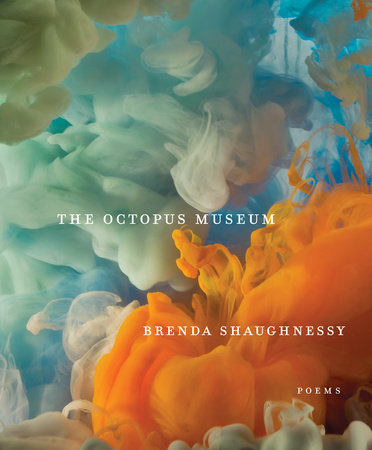 THE OCTOPUS MUSEUM: POEMS by Brenda Shaughnessy
Informed by Brenda Shaughnessy's craft as a poet and her worst fears as a mother, the poems in The Octopus Museum blaze forth from her pen: This collection of bold and scathingly beautiful feminist poems imagines what comes after our current age of environmental destruction, racism, sexism, and divisive politics.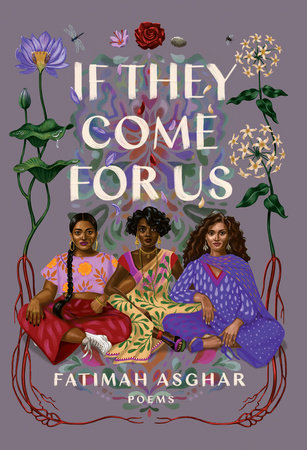 IF THEY COME FOR US: POEMS by Fatimah Asghar
Poet and co-creator of the Emmy-nominated web series "Brown Girls" captures the experience of being a Pakistani Muslim woman in contemporary America, while exploring identity, violence, and healing. In this powerful and imaginative debut poetry collection, Fatimah Asghar nakedly captures the experiences of being a young Pakistani Muslim woman in America by braiding together personal and marginalized people's histories.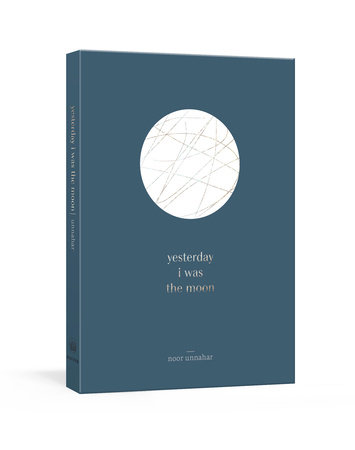 YESTERDAY I WAS THE MOON by Noor Unnahar
Noor Unnahar is a young female voice with power and depth. The Pakistani poet's moving, personal work collects and makes sense of the phases of collapsing and rebuilding one's self on the treacherous modern path from teenager to adult. Tinged with the heartbreak of a broken home and the complexity of a rich cultural background, yesterday i was the moon stands out from the Insta-poetry crowd as a collection worth keeping.
AMERICAN SONNETS FOR MY PAST AND FUTURE ASSASSIN by Terrance Hayes
Finalist for the 2018 National Book Award in Poetry
In seventy poems bearing the same title, Terrance Hayes explores the meanings of American, of assassin, and of love in the sonnet form. Written during the first two hundred days of the Trump presidency, these poems are haunted by the country's past and future eras and errors, its dreams and nightmares. Inventive, compassionate, hilarious, melancholy, and bewildered—the wonders of this new collection are irreducible and stunning.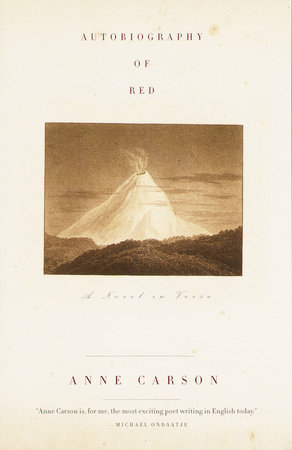 AUTOBIOGRAPHY OF RED: A NOVEL IN VERSE by Anne Carson
The award-winning poet reinvents a genre in a stunning work that is both a novel and a poem, both an unconventional re-creation of an ancient Greek myth and a wholly original coming-of-age story set in the present.
"A profound love story…sensuous and funny, poignant, musical and tender."—The New York Times Book Review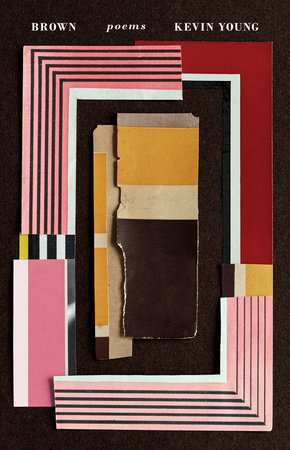 BROWN: POEMS by Kevin Young
Divided into "Home Recordings" and "Field Recordings," Brown speaks to the way personal experience is shaped by culture, while culture is forever affected by the personal, recalling a black Kansas boyhood to comment on our times. A testament to Young's own—and our collective—experience, Brown offers beautiful, sustained harmonies from a poet whose wisdom deepens with time.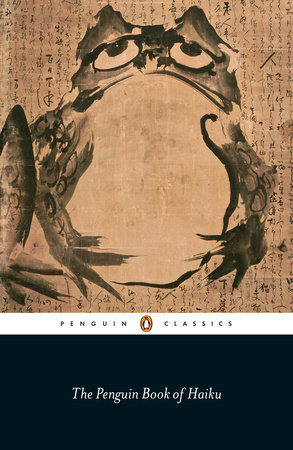 THE PENGUIN BOOK OF HAIKU edited by Adam Kern
A Japanese poetry form that flourished from the sixteenth to nineteenth centuries, haiku are defined by their brevity: they are usually only three lines long and a total of seventeen syllables. Most famously, they use natural imagery to make Zen-like observations about reality. However, as this anthology reveals, there's much more to haiku than cherry blossoms and waning moons: the verse included here is frequently erotic, funny, rude and mischievous. Adam Kern has travelled throughout Japan to gather the best and most important examples of the genre, and his vivid and engaging translations form the basis of the Penguin Book of Haiku.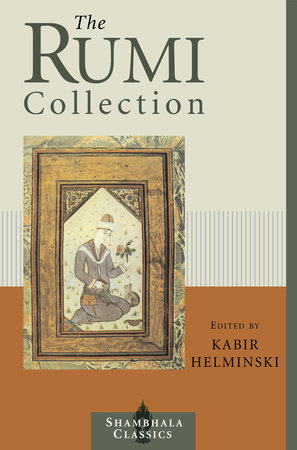 THE RUMI COLLECTION: AN ANTHOLOGY OF TRANSLATIONS
Here is a wonderfully rich introduction to the work of the great mystical poet, featuring the leading literary translations of his verse. Translators include Coleman Barks, Robert Bly, Andrew Harvey, Kabir and Camille Helminski, Daniel Liebert, and Peter Lamborn Wilson. The Rumi Collection also includes a biography of Rumi by Andrew Harvey, as well as an introductory essay by Kabir Helminski on the challenges of translating Rumi into English.
For more on these titles visit the collection National Poetry Month
---
There's a Book for That! is brought to you by Penguin Random House's Sales department. Please follow our Tumblr by clicking here—and share this link with your accounts: theresabookforthat.tumblr.com. Thank you!
Did you see something on the news or read about something on your commute? Perhaps you noticed something trending on Twitter? Did you think: "There's a book for that!"? Then please, send it our way at theresabookforthat@penguinrandomhouse.com
Posted: April 3, 2019