There's a Book for That: National Poetry Month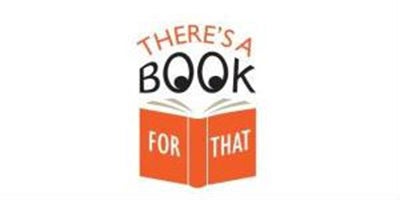 A poem is an invitation to a voyage. As in life, we travel to see fresh sights. –Charles Simic
Happy National Poetry Month! April is the fullest month for poetry lovers – with poetry readings, workshops, and new volumes from debut and beloved poets alike. Whether you are well-versed or newly willing to wade in the waters of metaphor and lyric, we invite you to dip into the following volumes: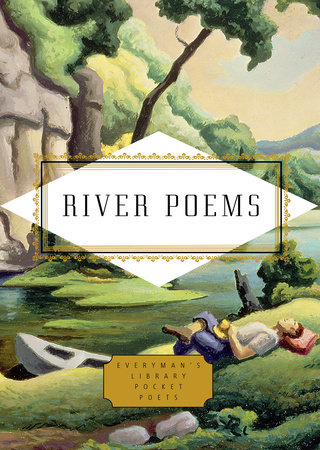 RIVER POEMS edited by Henry Hughes
An anthology that explores the power and beauty of rivers through poems from around the world and through the ages.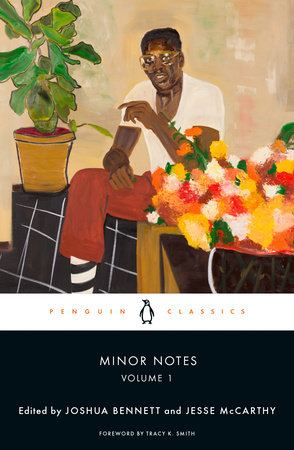 MINOR NOTES, VOLUME 1: POEMS BY A SLAVE; VISIONS OF THE DUSK; AND BRONZE: A BOOK OF VERSE edited by Joshua Bennett, Jesse McCarthy, Tracy K. Smith
The first volume in an anthology series that amplifies the voices of unsung Black poets to paint a more robust picture of our national past, and of the Black literary imagination, with a foreword by Tracy K. Smith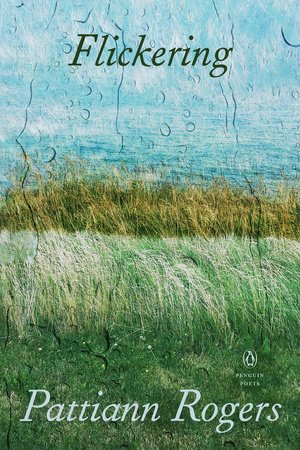 FLICKERING by Pattiann Rogers, John A. Rogers
Denise Levertov has called the poet Pattiann Rogers "a visionary of reality, perceiving the material world with such intensity of response that impulse, intention, meaning, interconnections beyond the skin of appearance are revealed."   The consistent theme In Flickering, her new collection, is the very breadth and prodigiousness of the universe itself.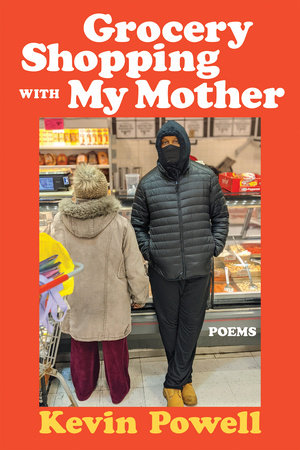 GROCERY SHOPPING WITH MY MOTHER by Kevin Powell
When Kevin Powell's elderly mother became ill, he returned home every week to take her grocery shopping in Jersey City. Walking behind her during those trips, Powell began to hear her voice, stories, and language in a new way—examining his own healing while praying for hers. Grocery Shopping with My Mother originated as social media posts about these visits and evolved into a breathtaking collection of thirty-two new poems, crafted like an album, plus four bonus tracks celebrating a great love of wordplay. Creatively and spiritually inspired by Stevie Wonder's Songs in the Key of Life, Powell's poems shift in form and style, from praise chants to reverential meditations to, most importantly, innovative hope.
TO THE REALIZATION OF PERFECT HELPLESSNESS by Robin Coste Lewis
"Lewis pushes the limits of language and image, composing lines alongside a cache of hundreds of photographs found under her late grandmother's bed only days before the house was slated to be razed." —Kevin Young, The New Yorker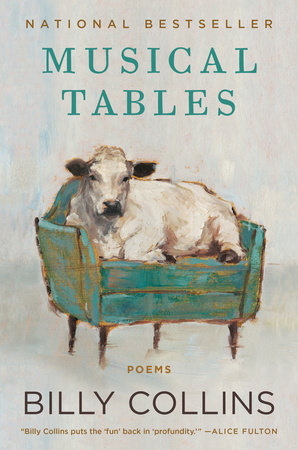 MUSICAL TABLES: POEMS by Billy Collins
A collection of more than 125 small poems, all of them new, each a thought or observation compressed to its emotional essence–from the former United States Poet Laureate and New York Times bestselling author of Aimless Love.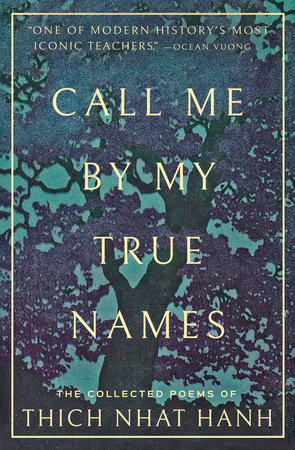 CALL ME BY MY TRUE NAMES: THE COLLECTED POEMS of Thich Nhat Hanh by Thich Nhat Hanh; Foreword by Ocean Vuong
Through more than fifty poems spanning several decades, Nhat Hanh reveals the stories of his past—from his childhood in war-torn Vietnam to the beginnings of his own spiritual journey—and shares his ideas on how we can come together to create a more peaceful, compassionate world. Uplifting, insightful, and profound, Call Me By My True Names is at once an exquisite work of poetry and a portrait of one of the world's greatest Zen masters and peacemakers.
THE SYMMETRY OF FISH by Su Cho
From National Poetry Series winner Su Cho, chosen by Paige Lewis, a debut poetry collection about immigration, memory, and a family's lexicon. The poems in The Symmetry of Fish insist that language is first and foremost a bodily act; even if our minds can't recall a word or a definition, if we trust our mouths, expression will find us—though never quite in the forms we expect.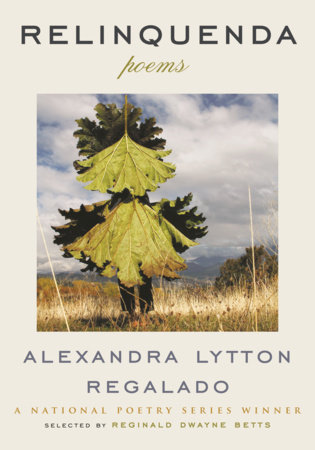 RELINQUENDA: POEMS by Alexandra Regalado
A National Poetry Series winner, selected by the celebrated poet Reginald Dwayne Betts. Relinquenda is a 4-part poetry collection that explores women's roles in familial dynamics, immigration, and El Salvador's civil war while reflecting on the death of the poet's father.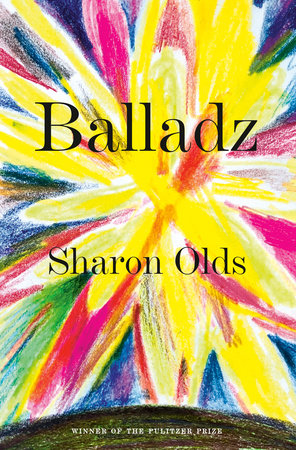 BALLADZ by Sharon Olds
Songs from our era of communal grief and reckoning—by the Pulitzer Prize and T. S. Eliot Prize for Poetry winner, called "a poet for these times, a powerful woman who won't back down" (San Francisco Chronicle).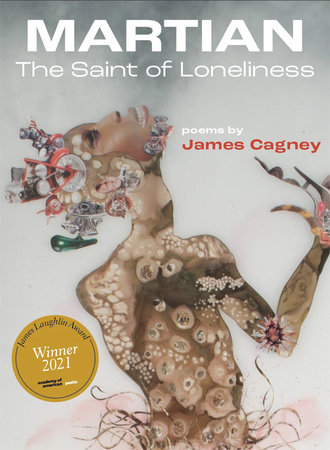 MARTIAN: THE SAINT OF LONELINESS by James Cagney
American history got you down? Are you feeling alienated? Join poet James Cagney in his blistering second collection, Martian: The Saint of Loneliness, as he journeys through time, space, and memory with caustic, satirical beauty. Recall American history through its spent shell casings! Turn familial ghosts into art valuable for generations! In these fully charged poems, James Cagney storms through American fields blooming with artillery and anger on his thirsty quest for love, peace, and acceptance in the smallest, most precious gestures.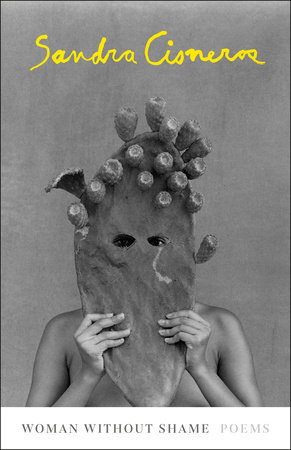 WOMAN WITHOUT SHAME: POEMS by Sandra Cisneros
A brave new collection of poems from Sandra Cisneros, the best-selling author of The House on Mango Street. It has been twenty-eight years since Sandra Cisneros published a book of poetry…Woman Without Shame is a moving collection of songs, elegies, and declarations that chronicle her pilgrimage toward rebirth and the recognition of her prerogative as a woman artist…For Cisneros, Woman Without Shame is the culmination of her search for home—in the Mexico of her ancestors and in her own heart.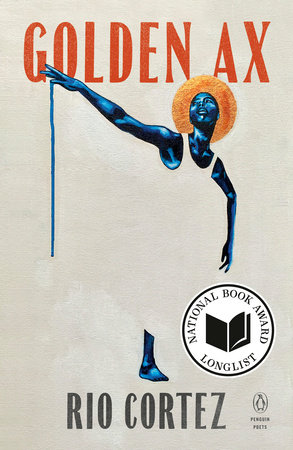 GOLDEN AX by Rio Cortez
In poems that range from wry, tongue-in-cheek observations about contemporary life to more nuanced meditations on her ancestors—some of the earliest Black pioneers to settle in the western United States after Reconstruction—Golden Ax invites readers to re-imagine the West, Black womanhood, and the legacies that shape and sustain the pursuit of freedom.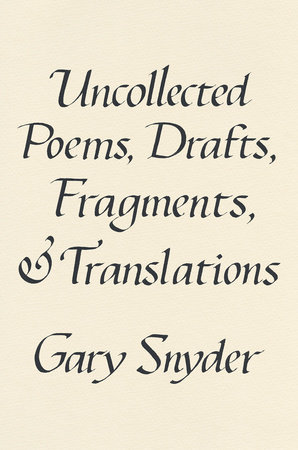 UNCOLLECTED POEMS, DRAFTS, FRAGMENTS, AND TRANSLATIONS by Gary Snyder
Far from being a simple miscellany of poems, Uncollected Poems, Drafts, Fragments, and Translations contains some of Pulitzer-Prize winning Beat poet Gary Snyder's best work, written during his most productive and important years.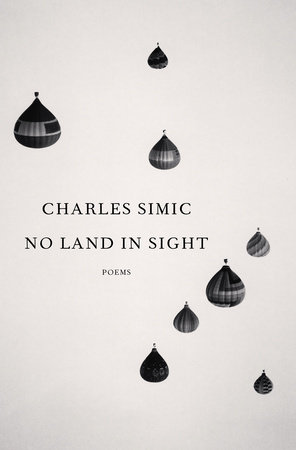 NO LAND IN SIGHT: POEMS by Charles Simic
Leading us into a city stirring with gravediggers and beggars, lovers and dogs, Charles Simic returns with a brilliant collection full of his singular wit, dark humor, and tenderheartedness. In poems that are often as spare as they are monumental, he captures the fleeting moments of modern life—peering inside pawnshop windows, brushing shoulders with strangers on the street, and walking familiar cemetery rows—to uncover all the beauty and worry hiding in plain sight.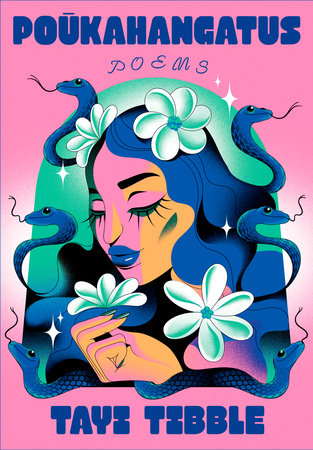 POUKAHANGATUS: POEMS by Tayi Tibble
The American debut of an acclaimed young poet as she explores her identity as a twenty-first-century Indigenous woman. Poem by poem, Tibble carves out a bold new way of engaging history, of straddling modernity and ancestry, desire and exploitation.
For more on these and other relevant titles visit National Poetry Month
---
There's a Book for That! is brought to you by Penguin Random House's Sales department. Please follow our Tumblr by clicking here—and share this link with your accounts: theresabookforthat.tumblr.com. Thank you!
Did you see something on the news or read about something on your commute? Perhaps you noticed something trending on Twitter? Did you think: "There's a book for that!"? Then please, send it our way at theresabookforthat@penguinrandomhouse.com
Posted: April 5, 2023