There's a Book for That: National Poetry Month Celebrates 25 Years!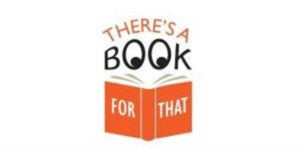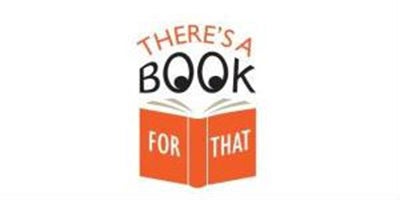 Happy National Poetry Month – the largest literary celebration in the world! 2021 marks 25 years since the Academy of American Poets launched National Poetry Month in April, 1996. The choice of April was inspired by the first line of T.S. Eliot's "The Wasteland": "April is the cruellest month…"
Ushering in a new appreciation for the power of poetry is Amanda Gorman and her inaugural poem THE HILL WE CLIMB. Clearly, there's no wasteland when it comes to poetry at Penguin Random House. Whether your proclivities are for free, blank or rhyming verse, lyrical poetry, prose poems, sonnets, elegies, odes… We've got it all! Here are just some of the astounding poets, a range of brilliant voices, we've published in the past year: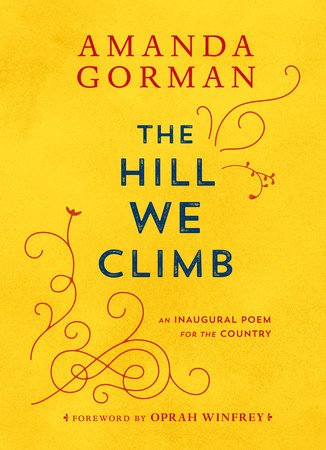 THE HILL WE CLIMB: AN INAUGURAL POEM FOR THE COUNTRY by Amanda Gorman; Foreword by Oprah Winfrey
Amanda Gorman's powerful and historic poem "The Hill We Climb," read at President Joe Biden's inauguration, is now available as a collectible gift edition.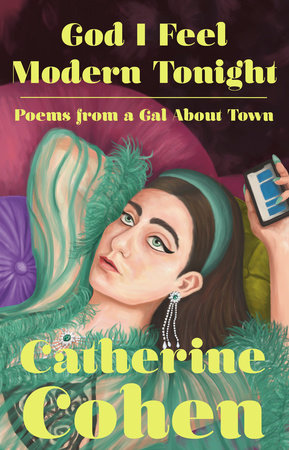 GOD I FEEL MODERN TONIGHT: POEMS FROM A GAL ABOUT TOWN by Catherine Cohen
In these short, captivating lyrics, Catherine Cohen, the one-woman stand-up chanteuse who electrified the downtown NYC comedy scene in her white go-go boots, details her life on the prowl with her beaded bag; she ponders guys who call you "dude" after sex, true love during the pandemic, and English-major dreams. "I wish I were smart instead of on my phone," Cat Cohen confides. A Dorothy Parker for our time, a Starbucks philosopher with no primary-care doctor, she's a welcome new breed of everywoman—a larger-than-life best friend, who will say all the outrageous things we think but never say out loud ourselves.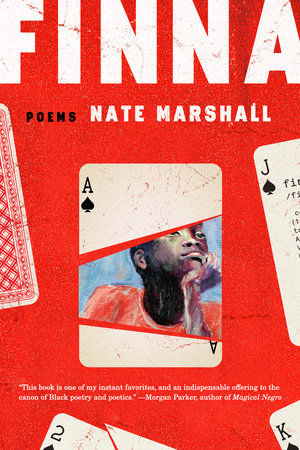 FINNA: POEMS by Nate Marshall
Sharp, lyrical poems celebrating the Black vernacular—its influence on pop culture, its necessity for familial survival, its rite in storytelling and in creating the safety found only within its intimacy. Finna explores the erasure of peoples in the American narrative; asks how gendered language can provoke violence; and finally, how the Black vernacular, expands our notions of possibility, giving us a new language of hope: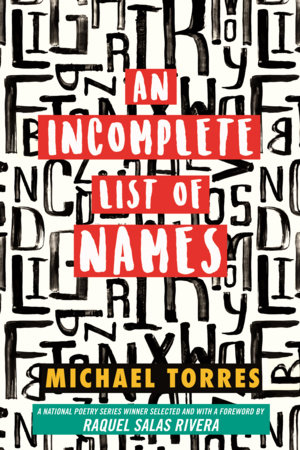 AN INCOMPLETE LIST OF NAMES: POEMS by Michael Torres, Raquel Salas Rivera
An astonishing debut collection looking back on a community of Mexican American boys as they grapple with assimilation versus the impulse to create a world of their own. When Torres returns to his hometown to find the layers of spray-painted evidence he and his boyhood friends left behind to prove their existence have been washed away by well-meaning municipal workers, he wonders how to collect a list of names that could match the eloquent truths those bubbled letters once secured.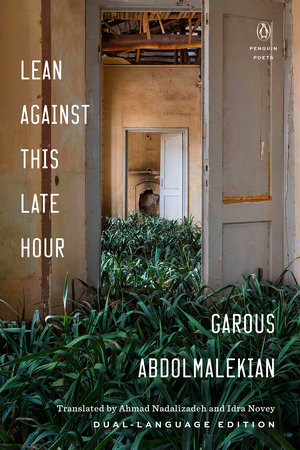 LEAN AGAINST THIS LATE HOUR by Garous Abdolmalekian, Idra Novey, Ahmad Nadalizade…
The first selection of poems by renowned Iranian poet Garous Abdolmalekian to appear in English, this collection is a mesmerizing, disorienting descent into the trauma of loss and its aftermath. In spare lines, Abdolmalekian conjures surreal, cinematic images that pan wide as deftly as they narrow into intimate focus. Time is a thread come unspooled: pain arrives before the wound, and the dead wait for sunrise.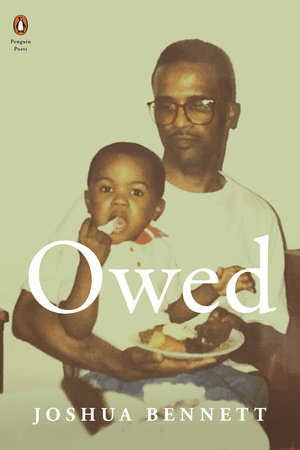 OWED by Joshua Bennett
Bennett's new collection, Owed, is a book with celebration at its center. Its primary concern is how we might mend the relationship between ourselves and the people, spaces, and objects we have been taught to think of as insignificant, as fundamentally unworthy of study, reflection, attention, or care. Spanning the spectrum of genre and form—from elegy and ode to origin myth—these poems elaborate an aesthetics of repair.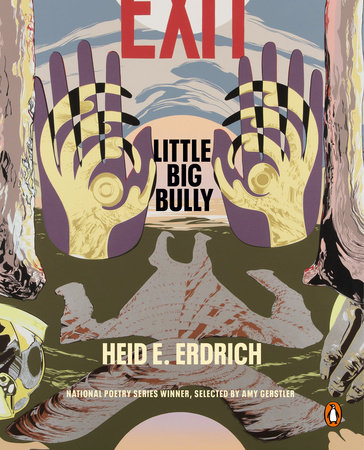 LITTLE BIG BULLY by Heid E. Erdrich
Little Big Bully begins with a question asked of a collective and troubled we – how did we come to this? In answer, this book offers personal myth, American and Native American contexts, and allegories driven by women's resistance to narcissists, stalkers, and harassers. These poems are immediate, personal, political, cultural, even futuristic object lessons. Here, survivors shout back at useless cautionary tales with their own courage and visions of future worlds made well.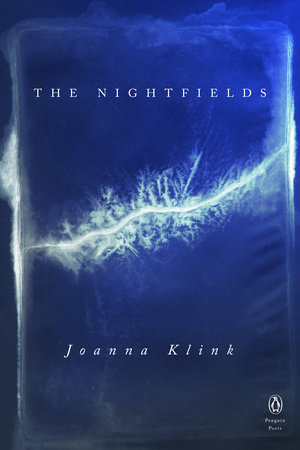 THE NIGHTFIELDS by Joanna Klink
A new collection from a poet whose books "are an amazing experience: harrowing, ravishing, essential, unstoppable" (Louise Glück)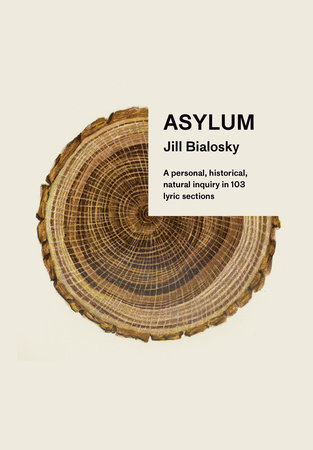 ASYLUM: A PERSONAL, HISTORICAL, NATURAL INQUIRY IN 103 LYRIC SECTIONS by Jill Bialosky
Taken together, these piercing pieces—about the poet's nascent calling as a writer; her sister's suicide and its still unfolding aftermath; the horror unleashed by World War II; the life cycle of the monarch butterfly; and the woods where she seeks asylum—form a moving story, powerfully braiding despair, survival, and hope.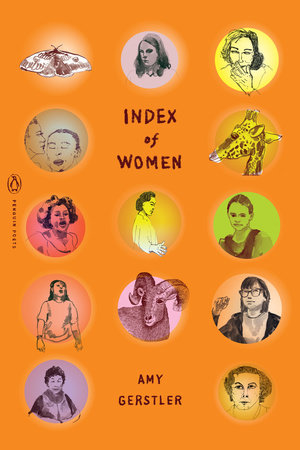 INDEX OF WOMEN by Amy Gerstler
From a "maestra of invention" (The New York Times) who is at once supremely witty, ferociously smart, and emotionally raw, a new collection of poems about womanhood. Women's voices, from childhood to old age, dominate this new collection of rants, dramatic monologues, confessions and laments. A young girl muses on virginity. An aging opera singer rages against the fact that she must quit drinking. A woman in a supermarket addresses a head of lettuce. The tooth fairy finally speaks out. Both comic and prayer-like, these poems wrestle with mortality, animality, love, gender, and what it is to be human.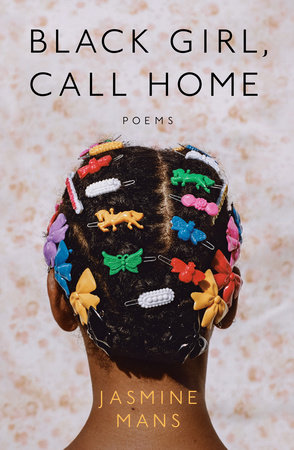 BLACK GIRL, CALL HOME by Jasmine Mans
This coming-of-age collection from spoken word poet Jasmine Mans presents unforgettable poetry about race, feminism, and queer identity. With echoes of Gwendolyn Brooks and Sonia Sanchez, each poem explores what it means to be a daughter of Newark, and America—and the painful, joyous path to adulthood as a young, queer Black woman.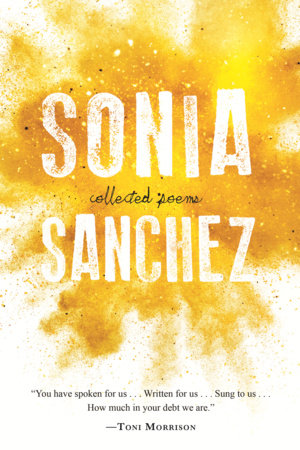 COLLECTED POEMS by Sonia Sanchez
A literary event! Spanning four decades, here is a representative collection of the life work of the much-honored poet and a founder of the Black Arts movement. As Maya Angelou so aptly put it: "Sonia Sanchez is a lion in literature's forest. When she writes she roars, and when she sleeps other creatures walk gingerly."
For more on these and other acclaimed poetry titles visit: National Poetry Month
Want a poem to arrive each day in your inbox for the month of April? Sign up for Knopf's Poem-a-Day and be amazed! And visit The Academy of American Poets for more National Poetry Month activities, initiatives, and resources,
---
There's a Book for That! is brought to you by Penguin Random House's Sales department. Please follow our Tumblr by clicking here—and share this link with your accounts: theresabookforthat.tumblr.com. Thank you!
Did you see something on the news or read about something on your commute? Perhaps you noticed something trending on Twitter? Did you think: "There's a book for that!"? Then please, send it our way at theresabookforthat@penguinrandomhouse.com
Posted: April 1, 2021