There's a Book for That: National Reading Group Month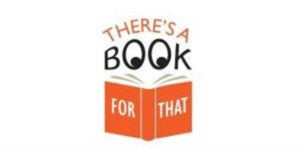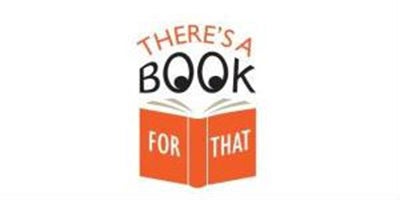 October is National Reading Group Month, an initiative of the Women's National Book Association (WNBA). Founded in 1917, WNBA "promotes literacy, a love of reading, and women's roles in the community of the book." This is truly our forte. Please enjoy these recent Great Group Reads, a mix of memoir and fiction, selected by the WNBA: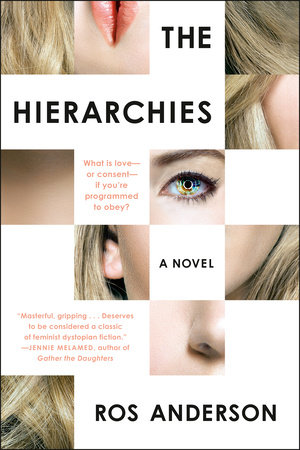 THE HIERARCHIES: A NOVEL by Ros Anderson
Sylv.ie is a synthetic woman: a fully sentient robot, designed to cater to her Husband's every whim. She lives alone on the top floor of his luxurious home, her existence barely tolerated by his human wife, and concealed from their child. Between her Husband's visits, deeply curious about the world beyond her room, she watches the family in the garden, hears them laugh, cry and argue. Longing to experience more of life, she confides her hopes and fears only to her diary. But are such thoughts allowed? And if not, what might the punishment be?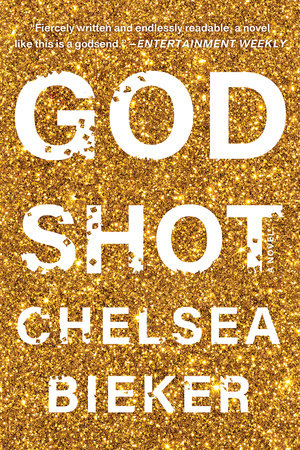 GODSHOT by Chelsea Bieker
Drought has settled on the town of Peaches, California. The area of the Central Valley where fourteen-year-old Lacey May and her alcoholic mother live was once an agricultural paradise. Now it's an environmental disaster, a place of cracked earth and barren raisin farms. In their desperation, residents have turned to a cult leader named Pastor Vern for guidance. He promises, through secret "assignments," to bring the rain everybody is praying for. Possessed of an unstoppable plot and a brilliantly soulful voice, Godshot is a book of grit and humor and heart, a debut novel about female friendship and resilience, mother-loss and motherhood, and seeking salvation in unexpected places. It introduces a writer who gives Flannery O'Connor's Gothic parables a Californian twist and who emerges with a miracle that is all her own.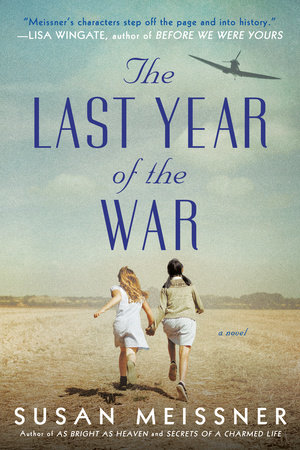 THE LAST YEAR OF THE WAR by Susan Meissner
In 1943, Elise Sontag is a typical American teenager from Iowa—aware of the war but distanced from its reach. Then her father, a legal U.S. resident for nearly two decades, is suddenly arrested on suspicion of being a Nazi sympathizer. The family is sent to an internment camp in Texas, where, behind the armed guards and barbed wire, Elise feels stripped of everything beloved and familiar, including her own identity. But when the Sontag family is exchanged for American prisoners behind enemy lines in Germany, Elise will face head-on the person the war desires to make of her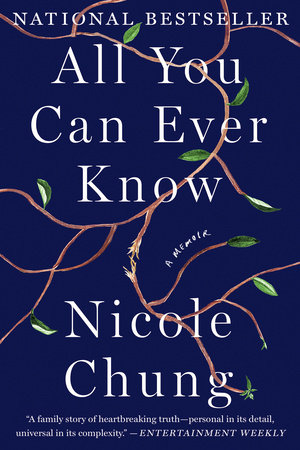 ALL YOU CAN EVER KNOW: A MEMOIR by Nicole Chung
This beloved memoir "is an extraordinary, honest, nuanced and compassionate look at adoption, race in America and families in general" – Jasmine Guillory
What does it mean to lose your roots—within your culture, within your family—and what happens when you find them? Nicole Chung was born severely premature, placed for adoption by her Korean parents, and raised by a white family in a sheltered Oregon town. From childhood, she heard the story of her adoption as a comforting, prepackaged myth. With warmth, candor, and startling insight, Nicole Chung tells of her search for the people who gave her up, which coincided with the birth of her own child.
TOMORROW'S BREAD by Anna Jean Mayhew
From the author of the acclaimed The Dry Grass of August comes a richly researched yet lyrical novel set in 1961 Charlotte, North Carolina that explores the conflicts of gentrification—a moving story of loss, love, and resilience.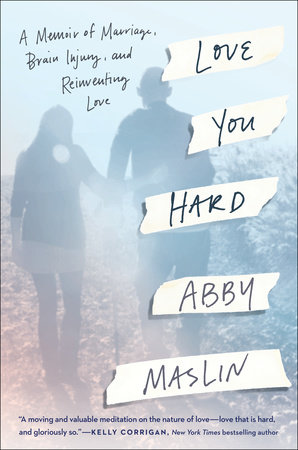 LOVE YOU HARD: A MEMOIR OF MARRIAGE, BRAIN INJURY, AND REINVENTING LOVE by Abby Maslin
Abby Maslin shares an inspiring story of resilience and commitment in a deeply affecting new memoir. After her husband suffered a traumatic brain injury, the couple worked together as he recovered. Love You Hard is the raw, unflinchingly honest story of a young love left broken, and the resilience required to mend a life and remake a marriage. Told from the caregiver's perspective, this book is a daring exploration of true love: what it means to love beyond language, beyond abilities, and into the place that reveals who we really are.
For more about these titles visit Great Group Reads
---
There's a Book for That! is brought to you by Penguin Random House's Sales department. Please follow our Tumblr by clicking here—and share this link with your accounts: theresabookforthat.tumblr.com. Thank you!
Did you see something on the news or read about something on your commute? Perhaps you noticed something trending on Twitter? Did you think: "There's a book for that!"? Then please, send it our way at theresabookforthat@penguinrandomhouse.com
Posted: October 13, 2021