There's a Book for That: National Veterans and Military Families Month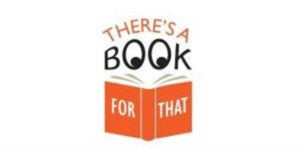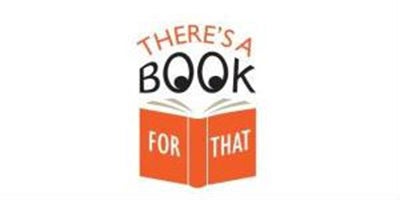 November is National Veterans and Military Families Month, proclaimed as such by President Biden: "our Nation honors the strength and sacrifices of the families, caregivers, and survivors of our veterans and our current service members. They may not wear uniforms, but their service is essential to our national security and the character of our Nation.  We owe them a debt of gratitude that we can never fully repay."
To honor those who have served and sacrificed, and in anticipation of Veterans Day on November 11th, we offer the following exemplary titles: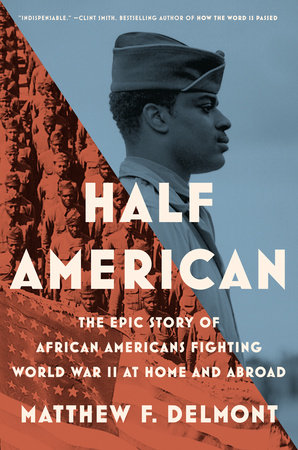 HALF AMERICAN: THE EPIC STORY OF AFRICAN AMERICANS FIGHTING WORLD WAR II AT HOME AND ABROAD by Matthew F. Delmont
The definitive history of World War II from the African American perspective, written by civil rights expert and Dartmouth history professor Matthew Delmont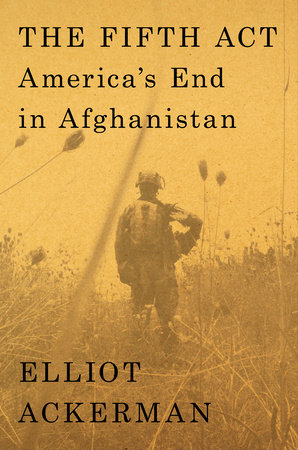 THE FIFTH ACT: AMERICA'S END IN AFGHANISTAN by Elliot Ackerman
A powerful and revelatory eyewitness account of the American collapse in Afghanistan, its desperate endgame, and the war's echoing legacy. The Fifth Act is an astonishing human document that brings the weight of twenty years of war to bear on a single week, the week the war ended… The Fifth Act also brings readers into close contact with a remarkable group of characters, American and Afghan, who fought the war with courage and dedication, and at great personal cost. Ackerman's story is a first draft of history that feels like a timeless classic.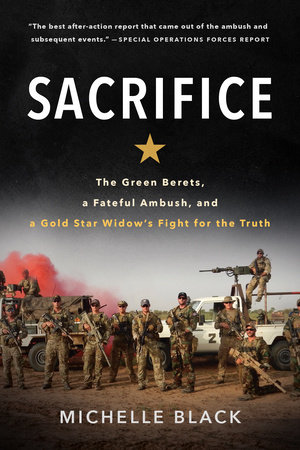 SACRIFICE: THE GREEN BERETS, A FATEFUL AMBUSH, AND A GOLD STAR WIDOW'S FIGHT FOR THE TRUTH by Michelle Black
The shocking and affecting memoir from a gold-star widow searching for the truth behind her Green Beret husband's death, this book bears witness to the true sacrifices made by military families. In this heartbreaking and revelatory memoir, Michelle uses exclusive interviews with the survivors of her husband's unit, research into the military leadership and accountability, and her own unique vantage point as a gold-star widow to tell a previously unknown story. Sacrifice is both an honest, emotional look inside a military marriage and a searing investigation of the people and decisions at the heart of the US military.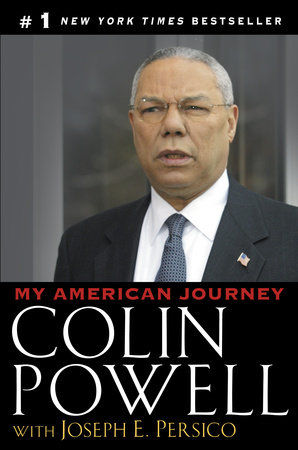 MY AMERICAN JOURNEY by Colin L. Powell
Colin Powell is the embodiment of the American dream. He was born in Harlem to immigrant parents from Jamaica. He knew the rough life of the streets. He overcame a barely average start at school. Then he joined the Army. The rest is history—Vietnam, the Pentagon, Panama, Desert Storm—but a history that until now has been known only on the surface. Here, for the first time, Colin Powell himself tells us how it happened, in a memoir distinguished by a heartfelt love of country and family, warm good humor, and a soldier's directness.
LIEUTENANT DANGEROUS: A VIETNAM WAR MEMOIR by Jeff Danziger
Jeff Danziger, one of the leading political cartoonists of his generation, captures the fear, sorrow, absurdity, and unintended but inevitable consequences of war with dark humor and penetrating moral clarity. A conversation with a group of today's military age men and women about America's involvement in Vietnam inspired Jeff Danziger to write about his own wartime experiences: "War is interesting," he reveals, "if you can avoid getting killed, and don't mind loud noises."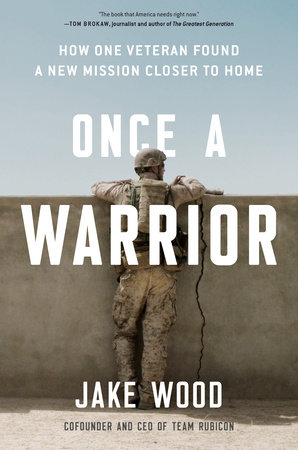 ONCE A WARRIOR: HOW ONE VETERAN FOUND A NEW MISSION CLOSER TO HOME by Jake Wood
"Jake Wood offers one of the most soaring definitions of service I've ever seen." -Maria Shriver
From Marine sniper Jake Wood, a riveting memoir of leading over 100,000 veterans to a life of renewed service, volunteering to battle, hurricanes, tornados, wildfires, pandemics, and civil wars, and inspiring onlookers as their unique military training saved lives and rebuilt our country…Once a Warrior provides a soaring look at what our veterans are capable of–and what might become of America's next greatest generation.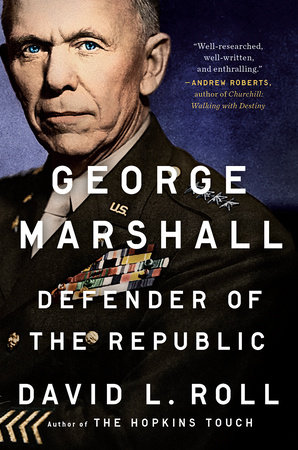 GEORGE MARSHALL: DEFENDER OF THE REPUBLIC by David L. Roll
The extraordinary career of General George C. Marshall—America's most distinguished soldier–statesman since George Washington—whose selfless leadership and moral character influenced the course of two world wars and helped define the American century. Set against the backdrop of five major conflicts—two world wars, Palestine, Korea, and the Cold War—Marshall's education in military, diplomatic, and political power, replete with their nuances and ambiguities, runs parallel with America's emergence as a global superpower. The result is a defining account of one of our most consequential leaders.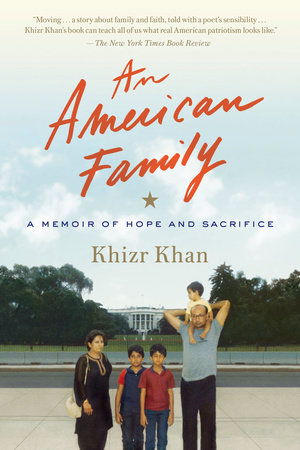 AN AMERICAN FAMILY: A MEMOIR OF HOPE AND SACRIFICE by Khizr Khan
In this urgent and timeless immigrant story, Khan shares the extraordinary, ordinary journey that led him to that moment: He was the oldest of ten children born to farmers in Pakistan. He was a university student who read the Declaration of Independence and was awestruck by what might be possible in life. He was a hopeful suitor, awkwardly but earnestly trying to win the heart of a woman far out of his league. He was a loving father who, having instilled in his children the ideals that enticed him and his wife to America, tragically lost his son, an Army captain, in the Iraq War. He was and is a patriot, and a fierce advocate for the values enshrined in the American system.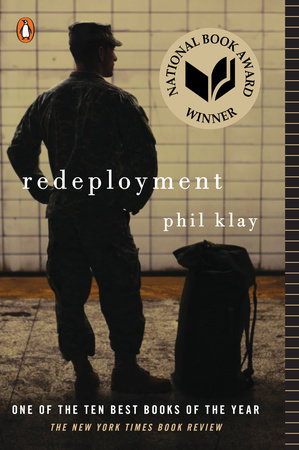 REDEPLOYMENT by Phil Klay
Winner of the National Book Award for Fiction
Phil Klay's Redeployment takes readers to the frontlines of the wars in Iraq and Afghanistan, asking us to understand what happened there, and what happened to the soldiers who returned.  Interwoven with themes of brutality and faith, guilt and fear, helplessness and survival, the characters in these stories struggle to make meaning out of chaos.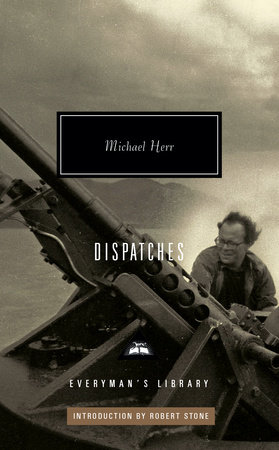 DISPATCHES by Michael Herr; Introduction by Robert Stone
Written on the front lines in Vietnam, Dispatches became an immediate classic of war reportage when it was published in 1977. From its terrifying opening pages to its final eloquent words, Dispatches makes us see, in unforgettable and unflinching detail, the chaos and fervor of the war and the surreal insanity of life in that singular combat zone. Michael Herr's unsparing, unorthodox retellings of the day-to-day events in Vietnam take on the force of poetry, rendering clarity from one of the most incomprehensible and nightmarish events of our time.
For more on these and related titles visit Veterans and Military Families
---
There's a Book for That! is brought to you by Penguin Random House's Sales department. Please follow our Tumblr by clicking here—and share this link with your accounts: theresabookforthat.tumblr.com. Thank you!
Did you see something on the news or read about something on your commute? Perhaps you noticed something trending on Twitter? Did you think: "There's a book for that!"? Then please, send it our way at theresabookforthat@penguinrandomhouse.com
Posted: November 8, 2022