There's a Book for That: Native American Heritage Month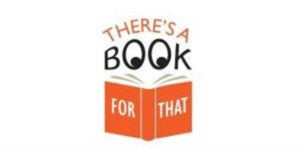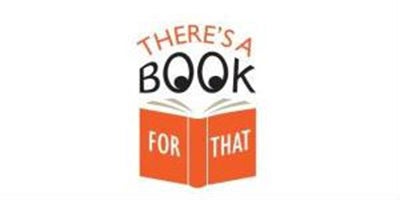 November is Native American Heritage Month— a time to celebrate the rich and diverse cultures, traditions, and histories of Indigenous peoples. It is also an opportune time to raise awareness of the challenges Indigenous peoples have faced and the ways in which tribal citizens have worked to conquer these challenges. In commemoration of the culture and people who were the original settlers of this land, we present the following recently published, and acclaimed, titles for adults and young readers alike: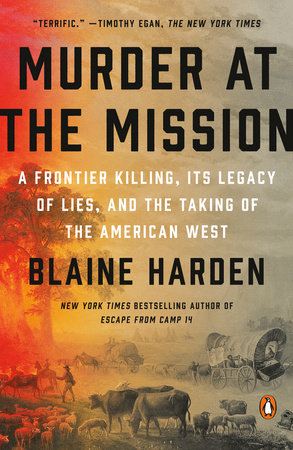 MURDER AT THE MISSION : A FRONTIER KILLING, ITS LEGACY OF LIES, AND THE TAKING OF THE AMERICAN WEST by Blaine Harden
In this fascinating narrative, New York Times bestselling author Blaine Harden delves into one of the most persistent "alternative facts" in American history: the story of the Whitman Massacre, a myth that forever altered the western United States.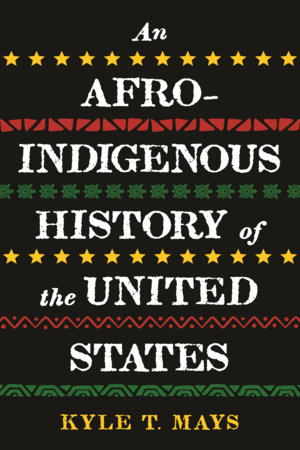 AN AFRO-INDIGENOUS HISTORY OF THE UNITED STATES by Kyle T. Mays
The first intersectional history of the Black and Native American struggle for freedom in our country that also reframes our understanding of who was Indigenous in early America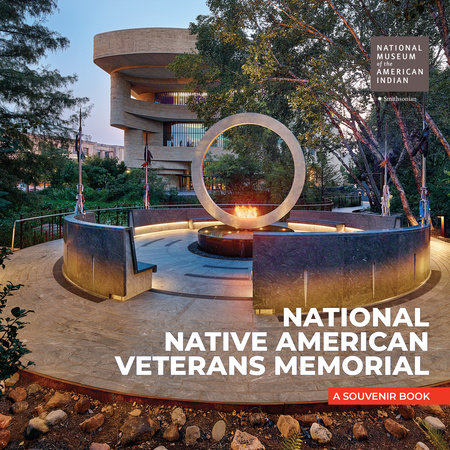 NATIONAL NATIVE AMERICAN VETERANS MEMORIAL: A SOUVENIR BOOK by NMAI, Rebecca Trautmann
Stunning views of the National Native Veterans Memorial, the newest monument on the National Mall and the first in DC to celebrate Native military service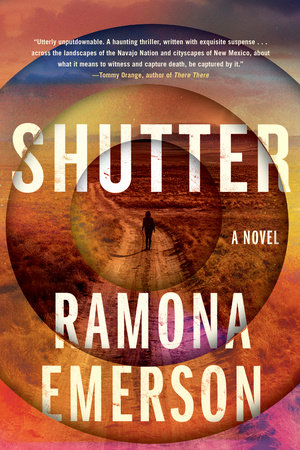 SHUTTER by Ramona Emerson
Longlisted for the National Book Award
This blood-chilling debut novel set in New Mexico's Navajo Nation is equal parts gripping crime thriller, supernatural horror, and poignant portrayal of coming of age on the reservation.
WE REFUSE TO FORGET: A TRUE STORY OF BLACK CREEKS, AMERICAN IDENTITY, AND POWER by Caleb Gayle
A landmark work of Black and Native American history that reconfigures our understanding of identity, race, and belonging and the inspiring ways marginalized people have pushed to redefine their world.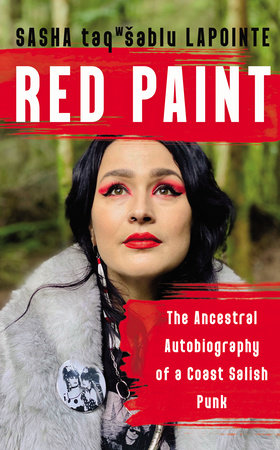 RED PAINT: THE ANCESTRAL AUTOBIOGRAPHY OF A COAST SALISH PUNK by Sasha LaPointe
An Indigenous artist blends the aesthetics of punk rock with the traditional spiritual practices of the women in her lineage in this bold, contemporary journey to reclaim her heritage and unleash her power and voice while searching for a permanent home.
FOR YOUNGER READERS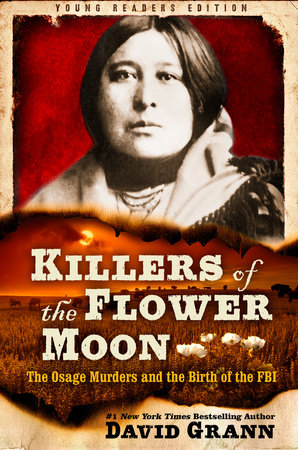 KILLERS OF THE FLOWER MOON: ADAPTED FOR YOUNG READERS: THE OSAGE MURDERS AND THE BIRTH OF THE FBI by David Grann
The New York Times bestseller and National Book Award finalist about one of history's most ruthless and shocking crimes–the Reign of Terror against the Osage people–has now been adapted for young readers.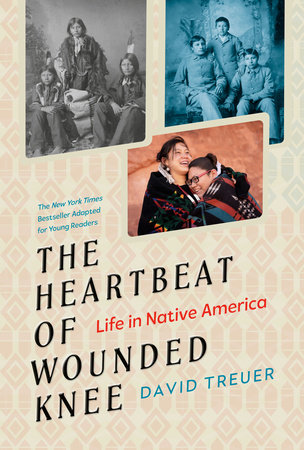 THE HEARTBEAT OF WOUNDED KNEE: LIFE IN NATIVE AMERICA (Young Readers Adaptation) by David Treuer,; Adapted by Sheila Keenan
The Heartbeat of Wounded Knee is a story of Native American resilience and reinvention. Adapted for young readers, this important young adult nonfiction book featuring informative photos punctuated throughout is perfect educational material for children and adults alike.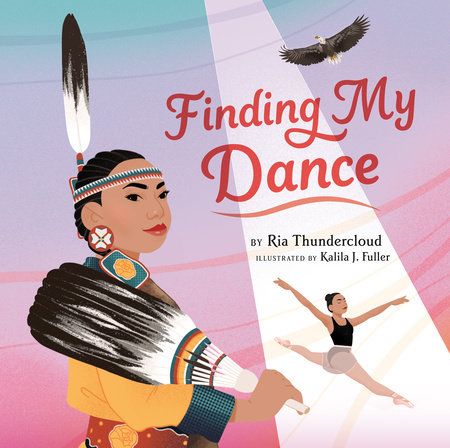 FINDING MY DANCE by Ria Thundercloud; Illustrated by Kalila J. Fuller
In her debut picture book, professional Indigenous dancer Ria Thundercloud tells the true story of her path to dance and how it helped her take pride in her Native American heritage.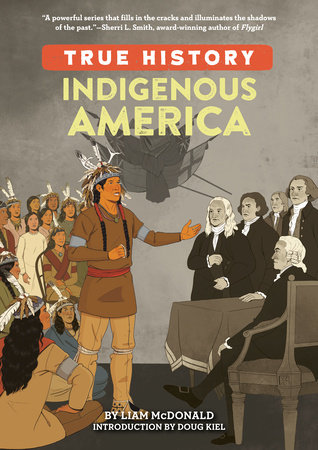 INDIGENOUS AMERICA by Liam McDonald; Introduction by Doug Kiel; Created byJennifer Sabin
"A comprehensive and accessible history of the Indigenous peoples of North America." – School Library Journal, Starred Review
American schoolchildren have long been taught that their country was "discovered" by Christopher Columbus in 1492. But the history of Native Americans in the United States goes back tens of tens of thousands of years prior to Columbus's and other colonizers' arrivals. So, what's the true history? Complete with an 8-page color photo insert, Indigenous America introduces and amplifies the oral and written histories that have long been left out of American history books.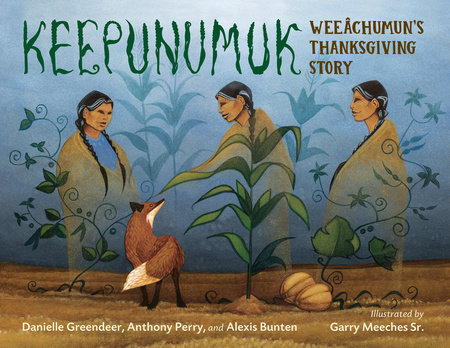 KEEPUNUMUK WEEÂCHUMUN'S THANKSGIVING STORY by Danielle Greendeer, Anthony Perry, Alexis Bunten; Illustrated by Garry Meeches Sr.
The Thanksgiving story that most Americans know celebrates the Pilgrims. But without members of the Wampanoag tribe who already lived on the land where the Pilgrims settled, the Pilgrims would never have made it through their first winter. And without Weeâchumun (corn), the Native people wouldn't have helped.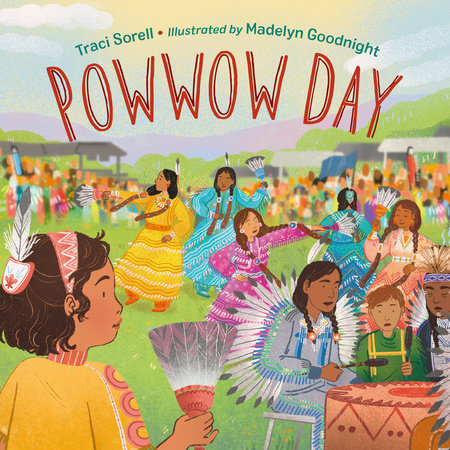 POWWOW DAY by Traci Sorell; Illustrated by Madelyn Goodnight
In this uplifting, contemporary Native American story, River is recovering from illness and can't dance at the powwow this year. Will she ever dance again?
For more on these and related titles visit National American Indian Heritage Month
Visit https://nativeamericanheritagemonth.gov/ for events and resources.
---
There's a Book for That! is brought to you by Penguin Random House's Sales department. Please follow our Tumblr by clicking here—and share this link with your accounts: theresabookforthat.tumblr.com. Thank you!
Did you see something on the news or read about something on your commute? Perhaps you noticed something trending on Twitter? Did you think: "There's a book for that!"? Then please, send it our way at theresabookforthat@penguinrandomhouse.com
TAGS Books & Authors, There's a Book for That, first nation, indigenous people, national american indian heritage, native american heritage month, shareable
Posted: November 2, 2022