There's a Book for That: National American Indian Heritage Month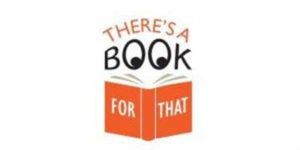 November is National American Indian Heritage Month designated as such by President George W. Bush in 1990. The Library of Congress, National Endowment for the Humanities, National Park Service, Smithsonian Institution and other cultural centers join in paying tribute to the rich ancestry and traditions of Native Americans.
In commemoration of the people that were the original settlers of this land, we present the following books that celebrate native culture and offer fresh perspectives in fiction and nonfiction, including art and cooking, for all ages.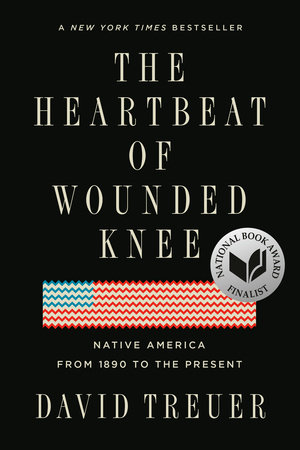 THE HEARTBEAT OF WOUNDED KNEE: NATIVE AMERICA FROM 1890 TO THE PRESENT by David Treuer
FINALIST FOR THE 2019 NATIONAL BOOK AWARD
LONGLISTED FOR THE 2020 ANDREW CARNEGIE MEDAL FOR EXCELLENCE
The received idea of Native American history—as promulgated by books like Dee Brown's mega-bestselling 1970 Bury My Heart at Wounded Knee—has been that it essentially ended with the 1890 massacre at Wounded Knee. Not only did one hundred fifty Sioux die at the hands of the U. S. Cavalry, the sense was, but Native civilization did as well. Growing up Ojibwe on a reservation in Minnesota, training as an anthropologist, and researching Native life past and present for his nonfiction and novels, David Treuer has uncovered a different narrative, one of unprecedented resourcefulness and reinvention.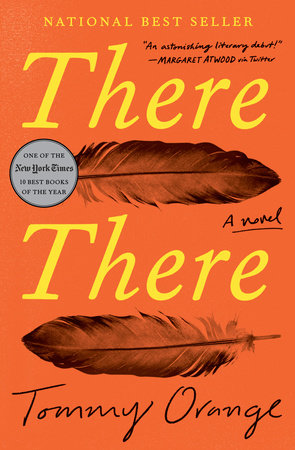 THERE THERE: A NOVEL by Tommy Orange
As we learn the reasons that each person is attending the Big Oakland Powwow—some generous, some fearful, some joyful, some violent—momentum builds toward a shocking yet inevitable conclusion that changes everything. Jacquie Red Feather is newly sober and trying to make it back to the family she left behind in shame. Dene Oxendene is pulling his life back together after his uncle's death and has come to work at the powwow to honor his uncle's memory. Opal Viola Victoria Bear Shield has come to watch her nephew Orvil, who has taught himself traditional Indian dance through YouTube videos and will to perform in public for the very first time. There will be glorious communion, and a spectacle of sacred tradition and pageantry. And there will be sacrifice, and heroism, and loss.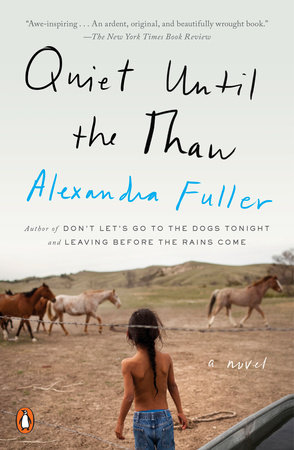 QUIET UNTIL THE THAW: A NOVEL by Alexandra Fuller
The debut novel from the bestselling author of Don't Let's Go to the Dogs Tonight and Leaving Before the Rains Come.
Two Native American cousins, Rick Overlooking Horse and You Choose Watson, are pitted against each other as their tribe is torn apart by infighting. Rick chooses the path of peace and stays; You Choose, violent and unpredictable, strikes out on his own. When he returns, after three decades behind bars, he disrupts the fragile peace and threatens the lives of the entire reservation. A complex tale that spans generations and geography, Quiet Until the Thaw conjures, with the implications of an oppressed history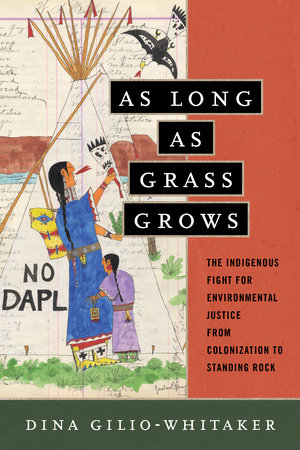 AS LONG AS GRASS GROWS: THE INDIGENOUS FIGHT FOR ENVIRONMENTAL JUSTICE, FROM COLONIZATION TO STANDING ROCK by Dina Gilio-Whitaker
The story of Native peoples' resistance to environmental injustice and land incursions, and a call for environmentalists to learn from the Indigenous community's rich history of activism.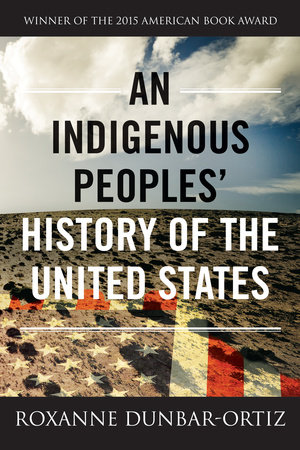 AN INDIGENOUS PEOPLES' HISTORY OF THE UNITED STATES by Roxanne Dunbar-Ortiz
2015 Recipient of the American Book Award
The first history of the United States told from the perspective of indigenous peoples
In An Indigenous Peoples' History of the United States, Dunbar-Ortiz adroitly challenges the founding myth of the United States and shows how policy against the Indigenous peoples was colonialist and designed to seize the territories of the original inhabitants, displacing or eliminating them. Spanning more than four hundred years, this classic bottom-up peoples' history radically reframes US history and explodes the silences that have haunted our national narrative. Also available in a young readers edition here.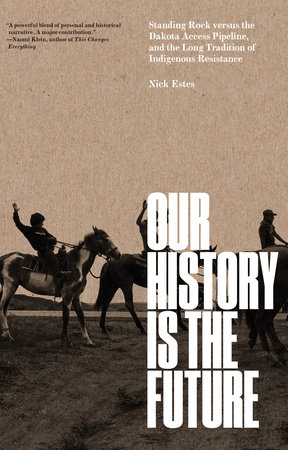 OUR HISTORY IS THE FUTURE: STANDING ROCK VERSUS THE DAKOTA ACCESS PIPELINE, AND THE LONG TRADITION OF INDIGENOUS RESISTANCE by Nick Estes
In 2016, a small protest encampment at the Standing Rock Reservation in North Dakota, initially established to block construction of the Dakota Access oil pipeline, grew to be the largest Indigenous protest movement in the twenty-first century. Water Protectors knew this battle for native sovereignty had already been fought many times before, and that, even after the encampment was gone, their anticolonial struggle would continue. In Our History Is the Future, Nick Estes traces traditions of Indigenous resistance that led to the #NoDAPL movement.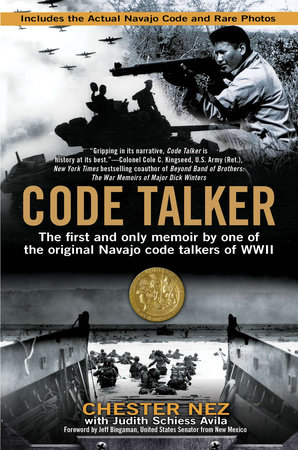 CODE TALKER: THE FIRST AND ONLY MEMOIR BY ONE OF THE ORIGINAL NAVAJO CODE TALKERS OF WWII by Chester Nez and Judith Schiess Avila
The first and only memoir by one of the original Navajo code talkers of WWII. During World War II, the Japanese had managed to crack every code the United States used. But when the Marines turned to its Navajo recruits to develop and implement a secret military language, they created the only unbroken code in modern warfare—and helped assure victory for the United States over Japan in the South Pacific.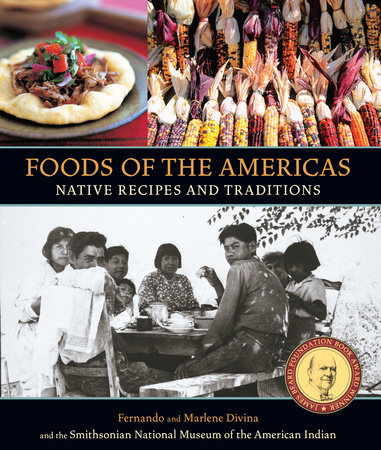 FOODS OF THE AMERICAS: NATIVE RECIPES AND TRADITIONS [A Cookbook] from Smithsonian American Indian Museum
For many American Indians, food is more than sustenance–it is also of vital cultural significance. Salmon, buffalo, berries, acorns, quinoa, wild rice, tomatoes, chocolate, and especially corn–where these indigenous staples flourish, they have become a central part of Native American ceremonies and creation stories. To complement the recipes in Foods of the Americas, the book also features nine illustrated short essays by American Indian writers who offer personal insights into a variety of indigenous food traditions.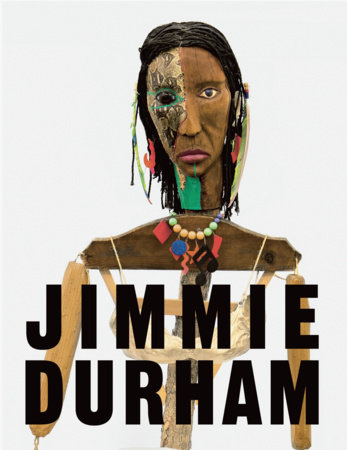 JIMMIE DURHAM: AT THE CENTER OF THE WORLD by Anne Ellegood, Jennifer A. Gonzalez…
Published in conjunction with the first North American survey of the work of Jimmie Durham. Born of Cherokee descent, in 1940s Arkansas, Jimmie Durham takes up such issues as the politics of representation, histories of genocide, and citizenship and exile. An interview with Durham traces his involvement with the American Indian Movement and his self-exile from the US, which along with his essays and poetry, illuminate his life and work.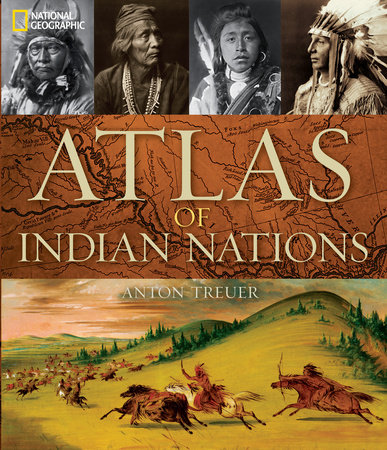 ATLAS OF INDIAN NATIONS by Anton Treuer
Atlas of Indian Nations is a comprehensive resource for those interested in Native American history and culture. Told through maps, photos, art, and archival cartography, this is the story of American Indians that only National Geographic can tell.
FOR YOUNGER READERS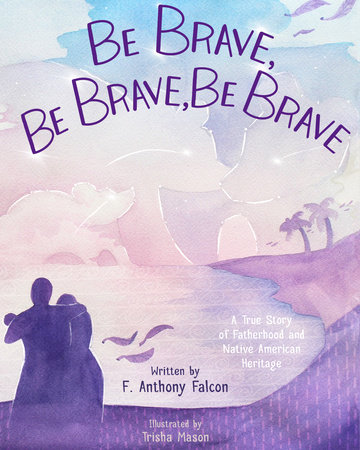 BE BRAVE, BE BRAVE, BE BRAVE: A TRUE STORY OF FATHERHOOD AND NATIVE AMERICAN HERITAGE by F. Anthony Falcon; Illustrated by Trisha Mason
Based on the true story of the birth of his son, Be Brave, Be Brave, Be Brave recalls the thoughts of author F. Anthony Falcon upon holding his child after the baby and his wife endured a life-threatening labor during Hurricane Harvey's landfall in Corpus Christi,Texas. A meditation on what it means to "be brave," this is the tale of little Lakota's perilous arrival into the world, of Falcon's struggle to reconnect with a heritage that was lost to him, and a father's attempt to describe what it means to be a Native American man in America today.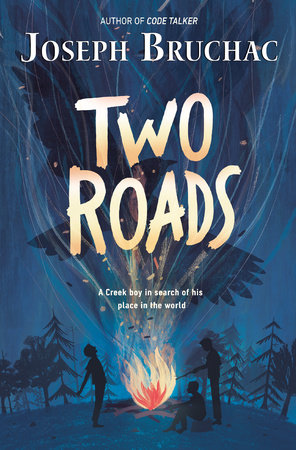 TWO ROADS by Joseph Bruchac
It's 1932, and twelve-year-old Cal Black and his Pop have been riding the rails for years after losing their farm in the Great Depression. But then Pop has to go to Washington, DC—some of his fellow veterans are marching for their government checks, and Pop wants to make sure he gets his due—and Cal can't go with him. So Pop tells Cal something he never knew before: Pop is actually a Creek Indian, which means Cal is too. And Pop has decided to send Cal to a government boarding school for Native Americans in Oklahoma called the Challagi School. At school, the other Creek boys quickly take Cal under their wings. Even in the harsh, miserable conditions of the Bureau of Indian Affairs boarding school, he begins to learn about his people's history and heritage. He learns their language and customs. And most of all, he learns how to find strength in a group of friends who have nothing beyond each other.
For more on these and related titles visit Native American Titles
---
There's a Book for That! is brought to you by Penguin Random House's Sales department. Please follow our Tumblr by clicking here—and share this link with your accounts: theresabookforthat.tumblr.com. Thank you!
Did you see something on the news or read about something on your commute? Perhaps you noticed something trending on Twitter? Did you think: "There's a book for that!"? Then please, send it our way at theresabookforthat@penguinrandomhouse.com
Posted: November 6, 2019