There's a Book for That: New Year, New You!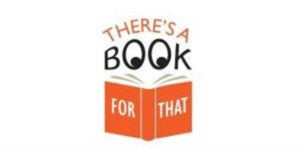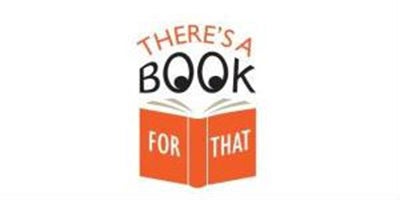 "The horizon leans forward, offering you space to place new steps of change."
― Maya Angelou, from "On the Pulse of Morning"
Welcome 2021 and with it our hopes and intentions for health and healing. To support your New Year, New You goals, we offer our Top 10 titles in the categories of health, diet and fitness… with some Maya Angelou thrown in for good measure!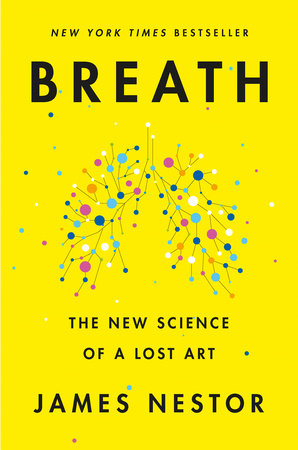 BREATH: THE NEW SCIENCE OF A LOST ART by James Nestor
There is nothing more essential to our health and well-being than breathing: take air in, let it out, repeat 25,000 times a day. Yet, as a species, humans have lost the ability to breathe correctly, with grave consequences. Drawing on thousands of years of medical texts and recent cutting-edge studies in pulmonology, psychology, biochemistry, and human physiology, Breath turns the conventional wisdom of what we thought we knew about our most basic biological function on its head. You will never breathe the same again.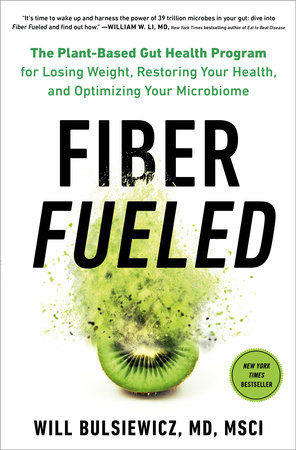 FIBER FUELED: THE PLANT-BASED GUT HEALTH PROGRAM FOR LOSING WEIGHT, RESTORING YOUR HEALTH, AND OPTIMIZING YOUR MICROBIOME by Will Bulsiewicz, MD
A bold new plant-based plan that challenges popular keto and paleo diets, from an award-winning gastroenterologist. As a former junk-food junkie, Dr. B knows firsthand the power of fiber to dramatically transform our health. The good news is that our guts can be trained. Fiber-rich, real foods—with fruits, vegetables, whole grains, seeds, nuts, and legumes—start working quickly and maintain your long-term health, promote weight loss, and allow you to thrive and feel great from the inside out. With a 28-day jumpstart program with menus and more than 65 recipes, along with essential advice on food sensitivities, Fiber Fueled offers the blueprint to start turbocharging your gut for lifelong health today.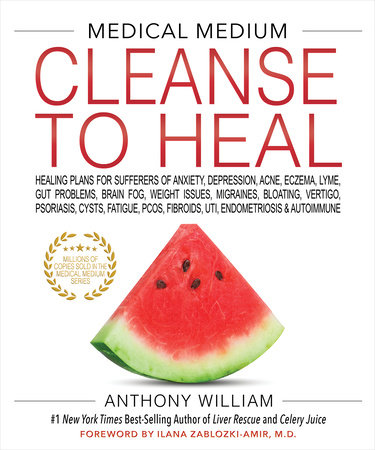 MEDICAL MEDIUM CLEANSE TO HEAL: HEALING PLANS FOR SUFFERERS OF ANXIETY, DEPRESSION, ACNE, ECZEMA, LYME, GUT PROBLEMS, BRAIN FOG, WEIGHT ISSUES, MIGRAINES, BLOATING, VERTIGO, PSORIASIS, CYSTS ... by Anthony William
Cleansing is a vital tool for fighting against these burdens—as long as you go about it the right way. That's why you need this book. Anthony William, the Medical Medium, has placed a vast wealth of insight and information into a one-stop resource for cleansing of all kinds, starting with his acclaimed nine-day 3:6:9 Cleanse and expanding into life-saving protocols for specific health needs—including an anti-bug cleanse, a morning cleanse, and a heavy metal detox.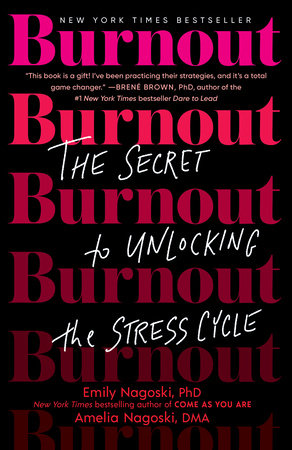 BURNOUT: THE SECRET TO UNLOCKING THE STRESS CYCLE by Emily Nagoski, PhD, Amelia Nagoski, DMA
Burnout. It's no surprise that many women in America have experienced it. What's expected of women in today's world and reality are two different things—and women exhaust themselves trying to bridge the gap. How do you "lean in" at work when you're already operating at 110 percent with zero recognition? How can you live happily and healthily in a sexist world that is constantly telling you you're too fat, too needy, too selfish? Sisters Emily Nagoski, PhD, and Amelia Nagoski, DMA, are here to help end the cycle of overwhelm and exhaustion. Instead of ignoring the obstacles and societal pressures that stand between women and well-being, they compassionately explain what we're up against—and show us how to fight back.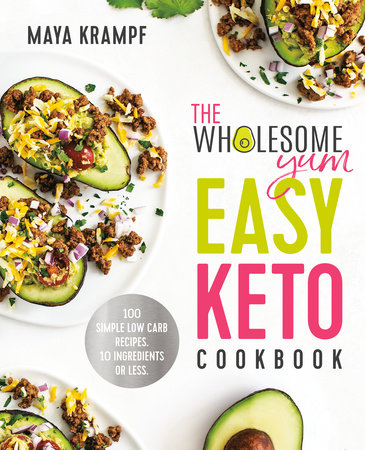 THE WHOLESOME YUM EASY KETO COOKBOOK: 100 SIMPLE LOW CARB RECIPES. 10 INGREDIENTS OR LESS by Maya Krampf
The Wholesome Yum Easy Keto Cookbook features 100 super-simple, I-can't-believe-that's-keto recipes including flourless chocolate chip peanut butter waffles, sheet pan sausage breakfast sandwiches, crispy keto chicken fingers, spaghetti squash ramen soup, keto garlic bread sticks, cinnamon roll pizza, and much more. You don't have to give up your favorite foods–virtually anything you like to eat can be made keto, and delectably so. The book also features a primer on the keto diet, essential pantry-stocking tips, and a section dedicated to creating Maya's signature "fathead" keto dough that is used to prepare delicious keto breads, pastries, tortillas, and more.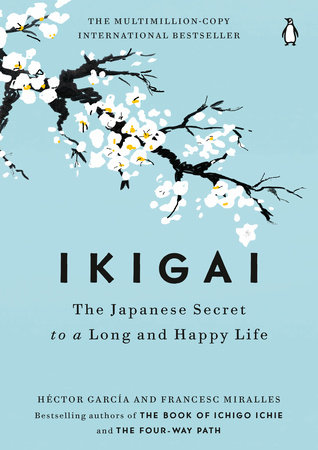 IKIGAI: THE JAPANESE SECRET TO A LONG AND HAPPY LIFE by Héctor García, Francesc Miralles
According to the Japanese, everyone has an ikigai—a reason for living. The authors of IKIGAI interviewed more than 100 residents of the Japanese village with the world's highest percentage of 100-year-olds and found that their well-being was attributed largely to ikigai. IKIGAI reveals the secrets to longevity and happiness of the world's longest-living people: how they eat, how they move, how they work, how they foster collaboration and community. And it provides practical tools to help you discover your own ikigai.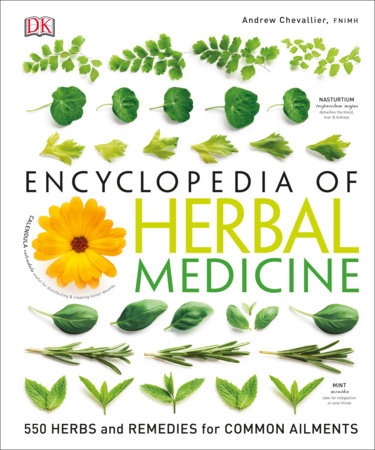 ENCYCLOPEDIA OF HERBAL MEDICINE: 550 HERBS AND REMEDIES FOR COMMON AILMENTS by Andrew Chevallier
If you're in search of natural remedies for common ailments, this comprehensive guide has over 550 healing herbs to promote health and well-being. From ginger to lavender, thyme, and even the little dandelion, this book is a complete encyclopedia of herbs, plants and their healing properties. Learn about the chemistry of the plants and how they act as a medicine. Create alternative treatments for nearly 200 common health concerns in the comfort of your home.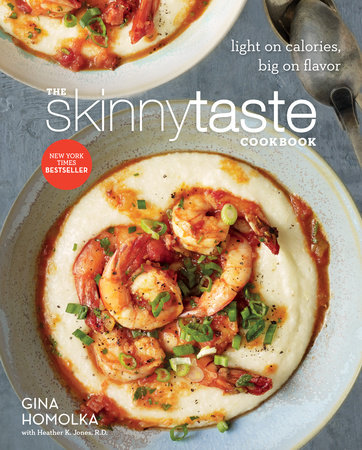 THE SKINNYTASTE COOKBOOK: LIGHT ON CALORIES, BIG ON FLAVOR by Gina Homolka, Heather K. Jones
Get the recipes everyone is talking about, handy nutrition facts, and 125 stunning photographs in the debut cookbook from the wildly popular blog Skinnytaste. Gina Homolka is America's most trusted home cook when it comes to easy, flavorful recipes that are miraculously low-calorie and made from all-natural, easy-to-find ingredients. Her blog, Skinnytaste is the number one go-to site for slimmed down recipes that you'd swear are anything but.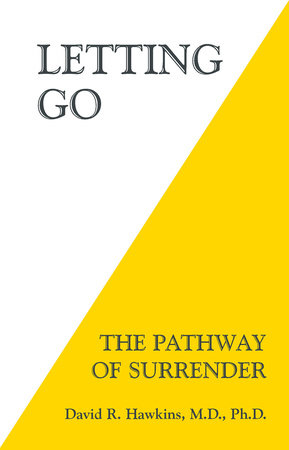 LETTING GO: THE PATHWAY OF SURRENDER by David R. Hawkins, M.D., Ph.D.
Letting Go describes a simple and effective means by which to let go of the obstacles to Enlightenment and become free of negativity. During the many decades of the author's clinical psychiatric practice, the primary aim was to seek the most effective ways to relieve human suffering in all of its many forms. The mechanism of surrender that Dr. Hawkins describes can be done in the midst of everyday life. The book is equally useful for all dimensions of human life: physical health, creativity, financial success, emotional healing, vocational fulfillment, relationships, sexuality and spiritual growth.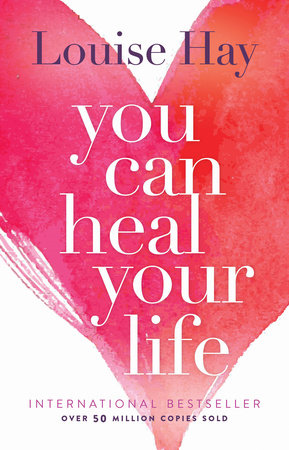 YOU CAN HEAL YOUR LIFE by Louise Hay
Louise L. Hay, bestselling author, is an internationally known leader in the self-help field. Her key message is: "If we are willing to do the mental work, almost anything can be healed." The author has a great deal of experience and firsthand information to share about healing, including how she cured herself after being diagnosed with cancer.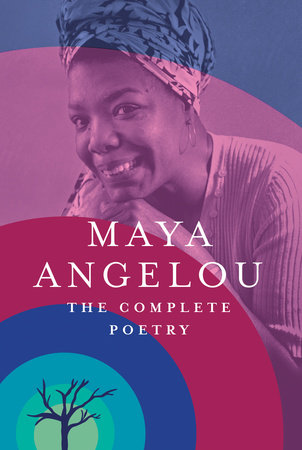 THE COMPLETE POETRY by Maya Angelou
From her reflections on African American life and hardship to her revolutionary celebrations of womanhood in "Phenomenal Woman" and "Still I Rise", and her elegant tributes to dignitaries Bill Clinton and Nelson Mandela ("On the Pulse of Morning" and "His Day Is Done", respectively), every inspiring word of Maya Angelou's poetry is included in the pages of this volume.
To learn more about these titles visit New Year, New You 2021
---
There's a Book for That! is brought to you by Penguin Random House's Sales department. Please follow our Tumblr by clicking here—and share this link with your accounts: theresabookforthat.tumblr.com. Thank you!
Did you see something on the news or read about something on your commute? Perhaps you noticed something trending on Twitter? Did you think: "There's a book for that!"? Then please, send it our way at theresabookforthat@penguinrandomhouse.com
Posted: January 6, 2021