There's a Book for That: October is Breast Cancer Awareness Month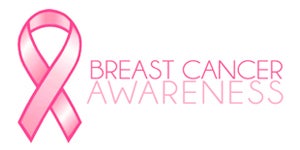 Big names–Sheryl Crow, Cynthia Nixon, Edie Falco, Andrea Mitchell, Carly Simon, Wanda Sykes. Everyday people–your neighbor, your best friend, your teacher, your mother, your sister, you. You may not be personally acquainted with the first six names on this list, but many of the others are near and dear. We know the first group has battled breast cancer, and odds are, people in the other have too. Or worse, they may not yet realize there is a battle to be fought. Please join us in sharing widely information that can help us deter, detect, fight, and live with breast cancer.
Visit http://www.nationalbreastcancer.org/breast-cancer-awareness-month for more information.
FEATURED TITLES: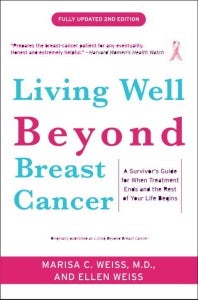 LIVING WELL BEYOND BREAST CANCER: A SURVIVOR'S GUIDE FOR WHEN TREATMENT ENDS AND THE REST OF YOUR LIFE BEGINS by Marisa Weiss, Ellen Weiss
What do I do now? Why am I still so tired? Am I really cured? How do I reduce my risk of recurrence? Is it safe for me to get pregnant? How do I get rid of the hot flashes so I can sleep?
This fully revised and updated second edition contains crucial information about these issues and more—including the revolutionary medical advances in follow-up testing, ongoing treatments, and recovery.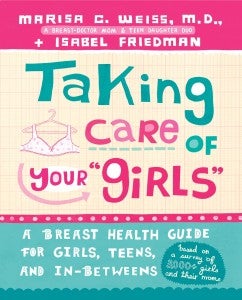 TAKING CARE OF YOUR GIRLS: A BREAST HEALTH GUIDE FOR GIRLS, TEENS, AND IN-BETWEENS by Marisa C. Weiss, M.D., Isabel Friedman
A groundbreaking book written by a mother and daughter for mothers and daughters, Taking Care of Your "Girls" is a practical guide to breast care and a girl-to-girl conversation about the feelings and emotions that come with the territory.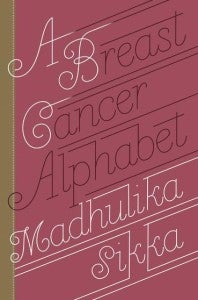 A BREAST CANCER ALPHABET by Madhulika Sikka
A definitive and approachable guide to life during, and after, breast cancer
The biggest risk factor for breast cancer is simply being a woman. Madhulika Sikka's A Breast Cancer Alphabet offers a new way to live with, and plan past, the hardest diagnosis that most women will ever receive: a personal, practical, and deeply informative look at the road from diagnosis to treatment and beyond.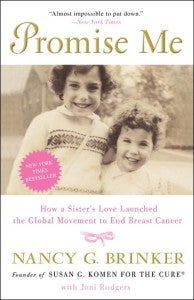 PROMISE ME: HOW A SISTER'S LOVE LAUNCHED THE GLOBAL MOVEMENT TO END BREAST CANCER by Nancy G. Brinker
From the founder of Susan G. Komen for the Cure, a deeply moving story of family and sisterhood, the dramatic "30,000-foot view" of the democratization of a disease, and a soaring affirmative to the question: Can one person truly make a difference?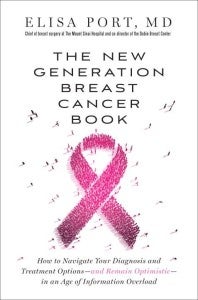 THE NEW GENERATION BREAST CANCER BOOK: HOW TO NAVIGATE YOUR DIAGNOSIS AND TREATMENT OPTIONS-AND REMAIN OPTIMISTIC-IN AN AGE OF INFORMATION OVERLOAD by Dr. Elisa Port
From the Chief of Breast Surgery at Mount Sinai Medical Center and Co-director of the Dubin Breast Center in Manhattan, the definitive guide to managing breast cancer in the information age, an optimistic antidote to internet information about screening, diagnosis, prognosis, and treatment.

BETTER: HOW I LET GO OF CONTROL, HELD ON TO HOPE, AND FOUND JOY IN MY DARKEST HOUR by Amy Robach
In this very personal book, Good Morning America anchor Amy Robach retraces the 12 months following her breast cancer diagnosis in October 2013, revealing details about her on-air mammogram on GMA, her treatment and its impact on her work life and family life, and her emotional journey from initial shock and devastation to resilience, bravery, and hope. Also available as an audio book read by the author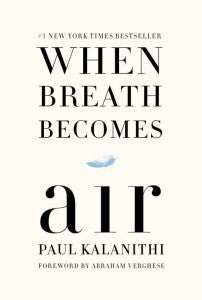 WHEN BREATH BECOMES AIR by Paul Kalanithi, Abraham Verghese
A deeply humane, inspiring memoir by a young neurosurgeon faced with a terminal diagnosis that attempts to answer the questions: given that all organisms die, what makes a meaningful life? And, as a doctor, what does it mean to hold mortal—and moral—responsibility for another person's identity?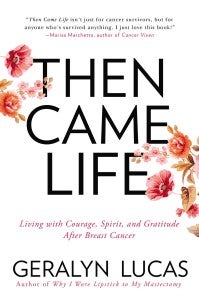 THEN CAME LIFE: LIVING WITH COURAGE, SPIRIT, AND GRATITUDE AFTER BREAST CANCER by Geralyn Lucas
The author of Why I Wore Lipstick to My Mastectomy shares her funny, moving story of leaving the experience of cancer behind and learning to survive the challenges of a life she thought she would not have.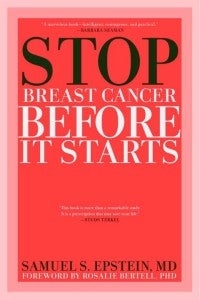 STOP BREAST CANCER BEFORE IT STARTS by Samuel S. Epstein MD, Rosalie Bertell PhD
DR. SAMUEL S. EPSTEIN, a leading authority on the causes and prevention of cancer, carefully outlines and presents evidence and preventative choices that all Americans should know about. Stop Breast Cancer Before it Starts empowers women to take charge of their health and make a real difference in the fight against cancer.
For more on these and related titles visit the collection: Breast Cancer Awareness Month
Posted: September 27, 2016