There's a Book for That: Parenting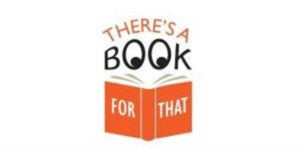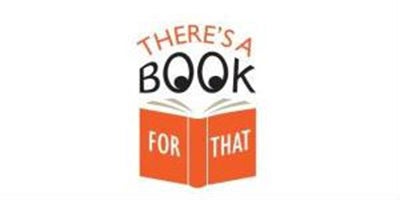 "Parenting is no sport for perfectionists."
—Andrew Solomon
Parenting during the pandemic has had its challenges, to say the least. Parents of school-age children have been called upon to homeschool at times, often while juggling their own jobs. And then there's navigating the fears, anxiety and unknowns while coping with a wide range of loss. Parents do not have the answers yet try to be reassuring while still imposing restrictions to keep their children safe. It hasn't been easy! Whether you've had a pandemic baby, are teaching-on-demand, or are saying no to teen parties, check out these parenting books for support: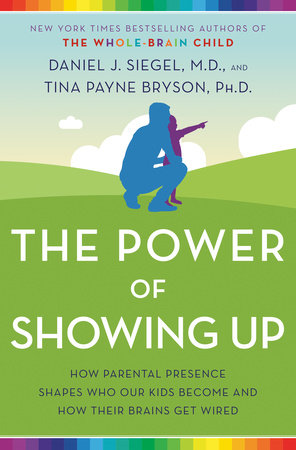 THE POWER OF SHOWING UP: HOW PARENTAL PRESENCE SHAPES WHO OUR KIDS BECOME AND HOW THEIR BRAINS GET WIRED by Daniel J. Siegel, Tina Payne Bryson
One of the very best scientific predictors for how any child turns out—in terms of happiness, academic success, leadership skills, and meaningful relationships—is whether at least one adult in their life has consistently shown up for them. Every child needs to feel what Siegel and Bryson call the Four S's: Safe, Seen, Soothed, and Secure. Based on the latest brain and attachment research, The Power of Showing Up shares stories, scripts, simple strategies, illustrations and tips for honoring the Four S's effectively in all kinds of situations—when our kids are struggling or when they are enjoying success; when we are consoling, disciplining, or arguing with them; and even when we are apologizing for the times we don't show up for them. Demonstrating that mistakes and missteps are reparable and that it's never too late to mend broken trust, this is a powerful guide to cultivating your child's healthy emotional landscape.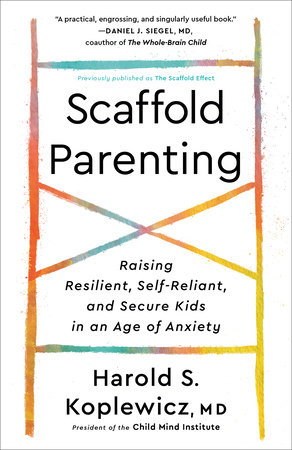 THE SCAFFOLD EFFECT: RAISING RESILIENT, SELF-RELIANT, AND SECURE KIDS IN AN AGE OF ANXIETY by Harold S. Koplewicz, MD
Prevent and counteract the general anxiety and emotional fragility prevalent in children and teenagers today—a new parenting philosophy and strategies that give children the tools to flourish on their own.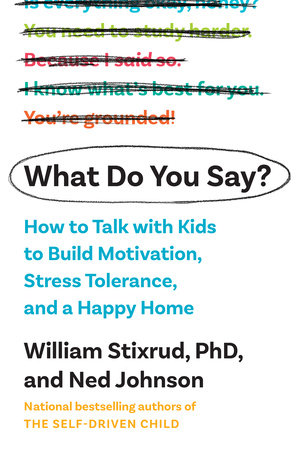 WHAT DO YOU SAY?: HOW TO TALK WITH KIDS TO BUILD MOTIVATION, STRESS TOLERANCE, AND A HAPPY HOME by William Stixrud, PhD, Ned Johnson
William Stixrud, Ph.D., and Ned Johnson have 60 years combined experience talking to kids one-on-one, and the most common question they get when out speaking to parents and educators is: What do you say? In What Do You Say?, Johnson and Stixrud show how to engage in respectful and effective dialogue, beginning with defining and demonstrating the basic principles of listening and speaking. Then they show new ways to handle specific, thorny topics of the sort that usually end in parent/kid standoffs: delivering constructive feedback to kids; discussing boundaries around technology; explaining sleep and their brains; the anxiety of current events; and family problem-solving.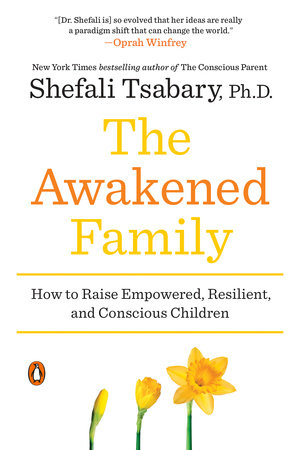 THE AWAKENED FAMILY: HOW TO RAISE EMPOWERED, RESILIENT, AND CONSCIOUS CHILDREN by Shefali Tsabary, Ph.D.
We all have the capacity to raise children who are highly resilient and emotionally connected. However, many of us are unable to because we are blinded by modern misconceptions of parenting and our own inner limitations. The Awakened Family will show you how you can cultivate a relationship with your children so they can thrive; moreover, you can be transformed to a state of greater calm, compassion, and wisdom as well. It will arm you with practical, hands-on strategies and real-life examples from the author's experience as a parent and clinical psychologist.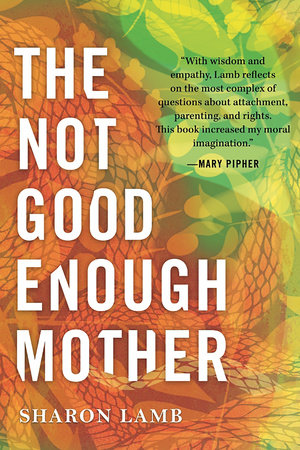 THE NOT GOOD ENOUGH MOTHER by Sharon Lamb
A psychologist who evaluates the fitness of parents when their children have been removed from their custody finds herself reassessing her own mothering when her son falls victim to the opioid crisis.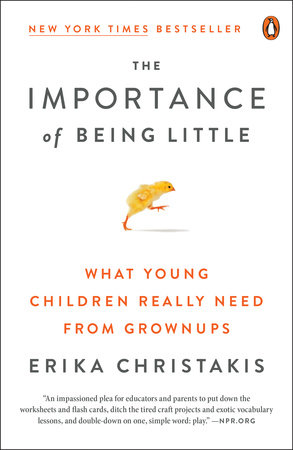 THE IMPORTANCE OF BEING LITTLE: WHAT YOUNG CHILDREN REALLY NEED FROM GROWNUPS by Erika Christakis
In her pathbreaking book, Christakis explains what it's like to be a young child in America today, in a world designed by and for adults, where we have confused schooling with learning. She offers real-life solutions to real-life issues, with nuance and direction that takes us far beyond the usual prescriptions for fewer tests, more play. She looks at children's use of language, their artistic expressions, the way their imaginations grow, and how they build deep emotional bonds to stretch the boundaries of their small worlds. Rather than clutter their worlds with more and more stuff, sometimes the wisest course for us is to learn how to get out of their way.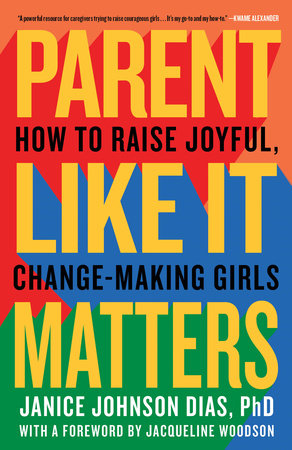 PARENT LIKE IT MATTERS: HOW TO RAISE JOYFUL, CHANGE-MAKING GIRLS by Janice Johnson Dias, PhD; Foreword by Jacqueline Woodson
An accessible blueprint to embolden our daughters to be critical thinkers, fearless doers, and joyful change agents for our future—from the proud mother of teen activist Marley Dias, founder of #1000BlackGirlBooks. Unlike other parenting experts, Dr. Johnson Dias doesn't urge parents to focus solely on their children. Instead, she tasks them with a personal challenge: to find their own joy. Just as Dr. Johnson Dias brings her own jubilant passion to parenting, mentoring, and teaching, she inspires caregivers to do the same. The book offers information and strategies for making discussions of racism and sexism as a daily practice, identifying heroes and mentors, educating yourselves together, and uncovering your girl's passions and what issues drive her the most.
For more about these and related titles visit Parenting
---
There's a Book for That! is brought to you by Penguin Random House's Sales department. Please follow our Tumblr by clicking here—and share this link with your accounts: theresabookforthat.tumblr.com. Thank you!
Did you see something on the news or read about something on your commute? Perhaps you noticed something trending on Twitter? Did you think: "There's a book for that!"? Then please, send it our way at theresabookforthat@penguinrandomhouse.com
Posted: January 12, 2022