There's a Book for That: Parenting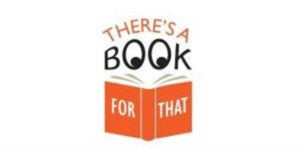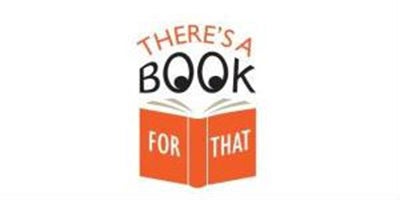 "If you bungle raising your children, I don't think whatever else you do matters very much." – Jackie Kennedy
It seems easier than ever to "bungle" raising one's children. Certainly, parenting in the time of COVID has been incredibly challenging. And 21st century parents have the omnipresence of media and technology to navigate. Protecting and preparing our children so that they can be healthy adults is the ultimate goal, while also allowing them to be kids and enjoy childhood. It's a balancing act! Parents need all the support they can get as is offered in the following popular parenting books: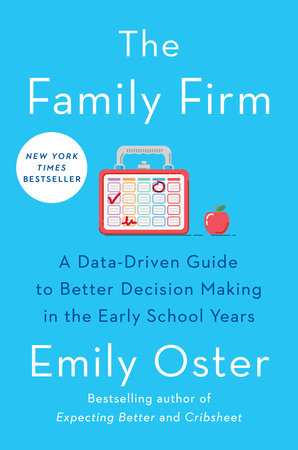 THE FAMILY FIRM: A DATA-DRIVEN GUIDE TO BETTER DECISION MAKING IN THE EARLY SCHOOL YEARS by Emily Oster
In The Family Firm, Brown professor of economics and mom of two Emily Oster offers a classic business school framework for data-driven parents to think more deliberately about the key issues of the elementary years: school, health, extracurricular activities, and more.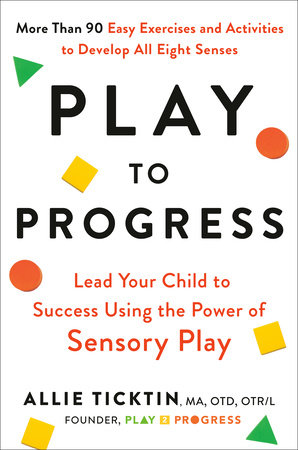 PLAY TO PROGRESS: LEAD YOUR CHILD TO SUCCESS USING THE POWER OF SENSORY PLAY by Allie Ticktin
A game-changing book on child development—and the importance of physical play—for this digital and screen age.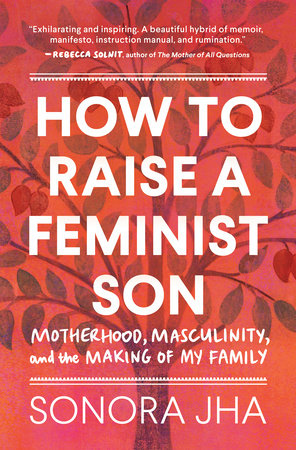 HOW TO RAISE A FEMINIST SON: MOTHERHOOD, MASCULINITY, AND THE MAKING OF MY FAMILY by Sonora Jha
Informed by Jha's work as a professor of journalism specializing in social justice movements and social media, as well as by conversations with psychologists, experts, other parents and boys—and through powerful stories from her own life—How to Raise a Feminist Son shows us all how to be better feminists and better teachers of the next generation of men in this electrifying tour de force.
"A beautiful hybrid of memoir, manifesto, instruction manual, and rumination on the power of story and possibilities of family." —Rebecca Solnit, author of The Mother of All Questions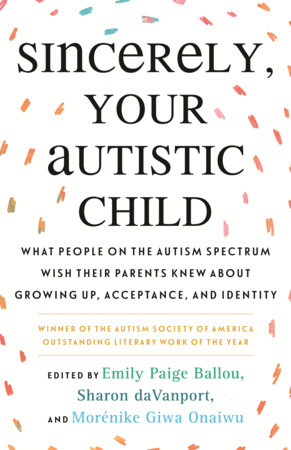 SINCERELY, YOUR AUTISTIC CHILD: WHAT PEOPLE ON THE AUTISM SPECTRUM WISH THEIR PARENTS KNEW ABOUT GROWING UP, ACCEPTANCE, AND IDENTITY by Emily Paige Ballou, Sharon daVanport, Morénike Giwa Onaiwu, Autistic Women and Nonbinary Network
A diverse collection of autistic voices that highlights how parents can avoid common mistakes and misconceptions, and make their child feel truly accepted, valued, and celebrated for who they are. Part memoir, part guide, and part love letter, Sincerely, Your Autistic Child is an indispensable collection that invites parents and allies into the unique and often unheard experiences of autistic children and teens.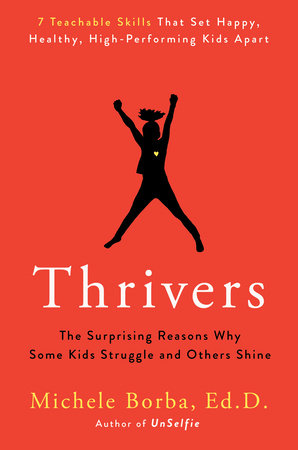 THRIVERS: THE SURPRISING REASONS WHY SOME KIDS STRUGGLE AND OTHERS SHINE by Michele Borba, Ed. D.
Michele Borba has been a teacher, educational consultant, and parent for 40 years—and she's never been more worried than she is about this current generation of kids. The high-achieving students she talks with every day are more accomplished, better educated, and more privileged than ever before. They're also more stressed, unhappier, and struggling with anxiety, depression, and burnout at younger and younger ages. Thrivers are different: they flourish in our fast-paced, digital-driven, often uncertain world. Why? Dr. Borba found something surprising: the difference between those who struggle and those who succeed comes down not to grades or test scores, but to seven character traits—confidence, empathy, self-control, integrity, curiosity, perseverance, and optimism. In Thrivers, Dr. Borba offers practical, actionable ways to develop these traits in children from preschool through high school, showing how to teach kids how to cope today so they can thrive tomorrow.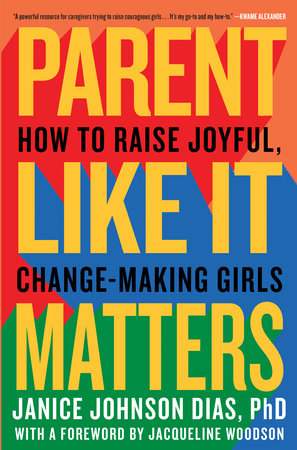 PARENT LIKE IT MATTERS: HOW TO RAISE JOYFUL, CHANGE-MAKING GIRLS by Janice Johnson Dias, PhD, Foreword by Jacqueline Woodson
An accessible blueprint to embolden our daughters to be critical thinkers, fearless doers, and joyful change agents for our future—from the proud mother of teen activist Marley Dias, founder of #1000BlackGirlBooks. Dr. Johnson Dias knows that self-realized girls are created through intentional parenting. And so she asks parents to make deliberate choices—from babyhood through adolescence—that will give their girls the resources and foundation to take hold of their own futures and to create sustainable social change.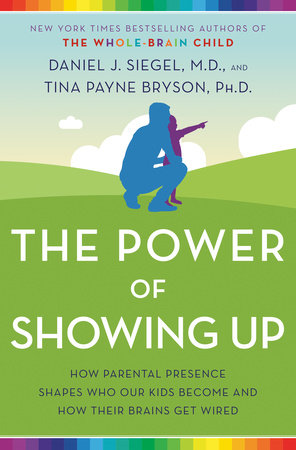 THE POWER OF SHOWING UP: HOW PARENTAL PRESENCE SHAPES WHO OUR KIDS BECOME AND HOW THEIR BRAINS GET WIRED by Daniel J. Siegel, Tina Payne Bryson
What's the one thing a parent can do to make the most difference in the long run? The research is clear: show up! Now the bestselling authors of The Whole-Brain Child and No-Drama Discipline explain what this means over the course of childhood.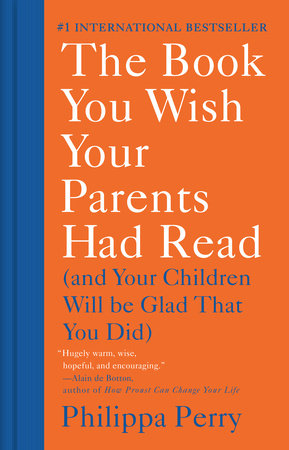 THE BOOK YOU WISH YOUR PARENTS HAD READ (AND YOUR CHILDREN WILL BE GLAD THAT YOU DID) by Philippa Perry
"A beautifully comprehensive look at what it might mean to be a sane and emotionally intelligent parent…hugely warm, wise, hopeful and encouraging."—Alain de Botton, author of How Proust Can Change Your Life. Every parent wants their child to be happy and every parent wants to avoid screwing them up (the way their parents did!). But how do you do that? In this absorbing, clever, and warm book, renowned psychotherapist Philippa Perry tells us what really matters and what behavior it is important to avoid—the vital dos and don'ts of parenting.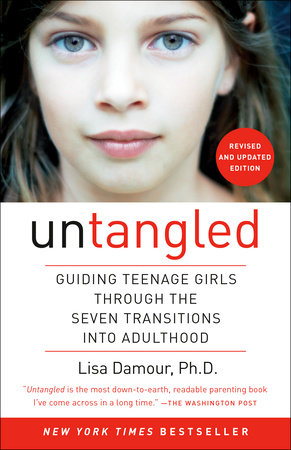 UNTANGLED: GUIDING TEENAGE GIRLS THROUGH THE SEVEN TRANSITIONS INTO ADULTHOOD by Lisa Damour, Ph.D.
BOOKS FOR A BETTER LIFE AWARD WINNER
Untangled is an award-winning guide to the sometimes erratic and confusing behavior of teenage girls that explains what's going on, prepares parents for what's to come, and lets them know when it's time to worry. Perhaps most important, Untangled helps mothers and fathers understand, connect, and grow with their daughters. When parents know what makes their daughter tick, they can embrace and enjoy the challenge of raising a healthy, happy young woman.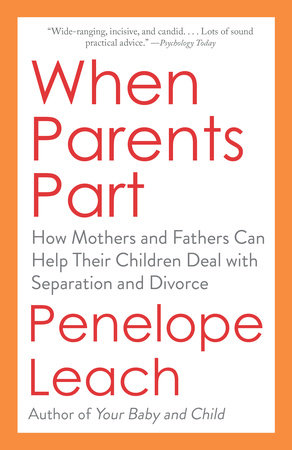 WHEN PARENTS PART: HOW MOTHERS AND FATHERS CAN HELP THEIR CHILDREN DEAL WITH SEPARATION AND DIVORCE by Penelope Leach
From the author of the bestselling Your Baby & Child: practical, comprehensively researched information on how to do what is best for your child when going through separation or divorce.
For more about these and related titles visit parenting
---
There's a Book for That! is brought to you by Penguin Random House's Sales department. Please follow our Tumblr by clicking here—and share this link with your accounts: theresabookforthat.tumblr.com. Thank you!
Did you see something on the news or read about something on your commute? Perhaps you noticed something trending on Twitter? Did you think: "There's a book for that!"? Then please, send it our way at theresabookforthat@penguinrandomhouse.com
Posted: August 4, 2021