There's a Book for That: Plant-Based Diet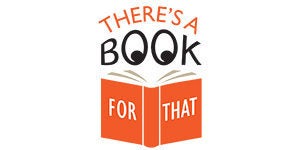 In this month of resolutions, most of us want sustainable solutions for our health and happiness rather than the quick fix. When you sort through the overwhelming spate of diet and nutrition information – from Ayurvedic to Keto to Vegan to Zone diets – plant-based eating rises to the top of healthy recommendations. And, although January 10th is Houseplant Appreciation Day – we do not recommend nibbling on your spider plant! Here are some of the most popular books in the category: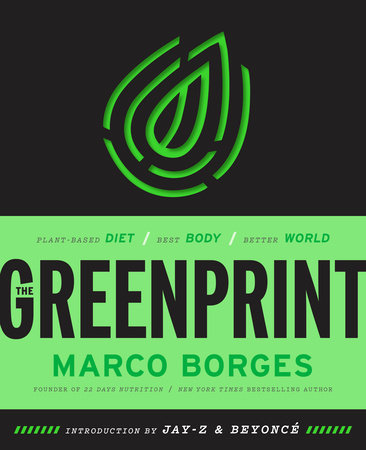 THE GREENPRINT: PLANT-BASED DIET, BEST BODY, BETTER WORLD by Marco Borges, Jay-Z, Beyoncé
New York Times bestselling author and CEO of 22 Days Nutrition, Marco Borges introduces one of the most inclusive, practical, and revolutionary plant-based lifestyle plans – The Greenprint. By following its 22 proven effective guidelines, you will shift your mindset, improve your health, lose weight, and impact the planet for the better. Watch the author's Today Show spot here.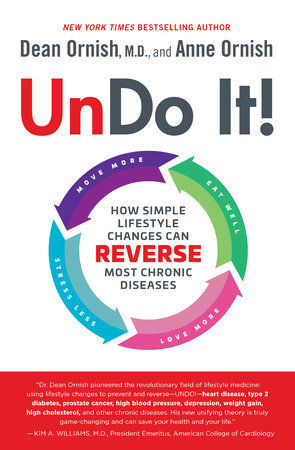 UNDO IT!: HOW SIMPLE LIFESTYLE CHANGES CAN REVERSE MOST CHRONIC DISEASES by Dean Ornish, M.D., Anne Ornish
Fight cancer, diabetes, heart disease, weight gain, and even the aging process itself with a simple, scientifically proven plan to actually reverse disease—as well as prevent and reduce symptoms—from the world-renowned pioneer of lifestyle medicine. Eat well: a whole foods, plant-based diet naturally low in fat and sugar and high in flavor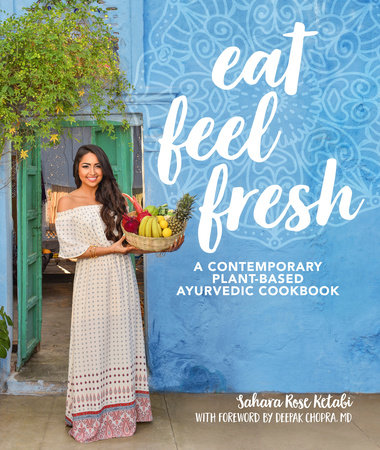 EAT FEEL FRESH: A CONTEMPORARY, PLANT-BASED AYURVEDIC COOKBOOK by Sahara Rose Ketabi, Deepak Chopra, MD
The ancient science of Ayurveda teaches that food is divine medicine with the power to heal—but the best foods for one person may not be beneficial to another. Fall in love with cooking as you explore more than 100 plant-based, gluten- and dairy-free recipes for every meal of the day, including contemporary twists on classic Ayurvedic cuisine, such as turmeric-ginger kitchari and gut-healing seaweed broth. Packed with practical guidance and beautiful photography, Eat Feel Fresh integrates traditional Ayurvedic wisdom with contemporary nutritional science, and invites you to change your relationship with food and connect with your highest self.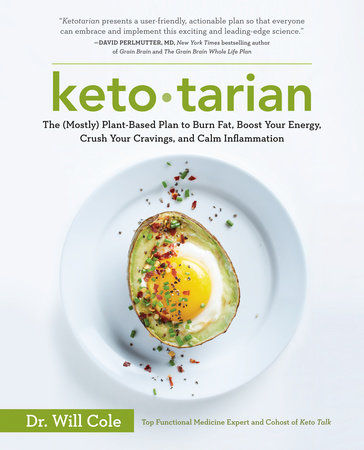 KETOTARIAN: THE (MOSTLY) PLANT-BASED PLAN TO BURN FAT, BOOST YOUR ENERGY, CRUSH YOUR CRAVINGS, AND CALM INFLAMMATION by Will Cole
The keto craze is just getting warmed up. The ketogenic diet kick-starts your body's metabolism so it burns fat, instead of sugar, as its primary fuel. But most ketogenic plans are meat- and dairy-heavy, creating a host of other problems, especially for those who prefer plants at the center of the plate. Dr. Will Cole comes to the rescue with Ketotarian, which has all the fat-burning benefits without the antibiotics and hormones that are packed into most keto diets.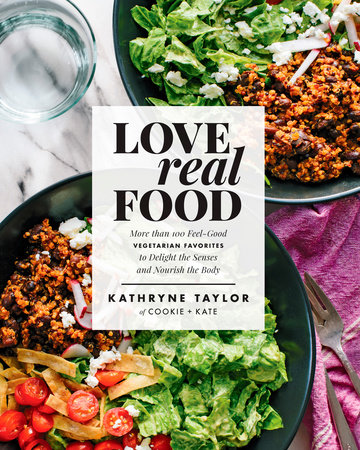 LOVE REAL FOOD: MORE THAN 100 FEEL-GOOD VEGETARIAN FAVORITES TO DELIGHT THE SENSES AND NOURISH THE BODY by Kathryne Taylor
With delicious recipes like chai-spiced steel-cut oats, a pesto and quinoa power salad, jasmine tea mojitos, and reader favorite banana oat bread, Love Real Food is a natural extension of Taylor's blog, including the hallmarks that entice her many readers to visit her site daily for more: https://cookieandkate.com/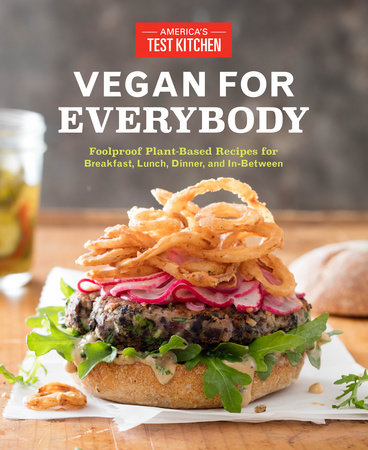 VEGAN FOR EVERYBODY: FOOLPROOF PLANT-BASED RECIPES FOR BREAKFAST, LUNCH, DINNER, AND IN-BETWEEN by America's Test Kitchen
America's Test Kitchen decodes and demystifies vegan cooking so you can reap its many benefits. Avoid the pitfalls of bland food, lack of variety, and overprocessed ingredients with approachable, fresh, vibrant recipes. Reimagine mealtime by celebrating vegetables at the center of the plate and in salads and grain bowls. With more than 200 rigorously-tested vibrant recipes, this cookbook has something satisfying for everyone–the committed vegan or simply those looking to freshen up their cooking.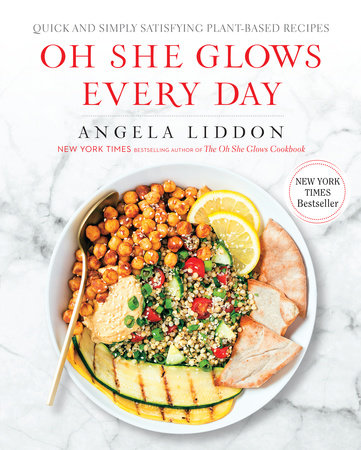 OH SHE GLOWS EVERY DAY: QUICK AND SIMPLY SATISFYING PLANT-BASED RECIPES by Angela Liddon
A beautiful go-to cookbook from one of the Internet's most beloved cooking stars, Oh She Glows Every Day proves that it's possible to cook simple, nourishing, and tasty meals—even on a busy schedule.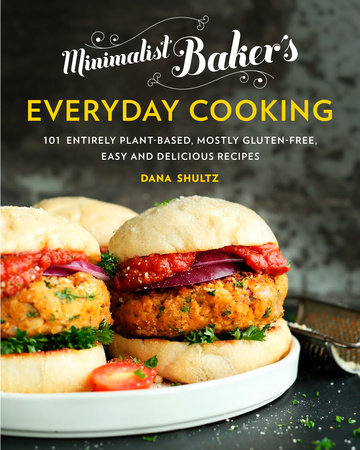 MINIMALIST BAKER'S EVERYDAY COOKING: 101 ENTIRELY PLANT-BASED, MOSTLY GLUTEN-FREE, EASY AND DELICIOUS RECIPES by Dana Shultz
The highly anticipated cookbook from the immensely popular food blog Minimalist Baker, featuring 101 all-new simple, vegan recipes that all require 10 ingredients or less, 1 bowl or 1 pot, or 30 minutes or less to prepare.
For more on these and related titles, visit Plant-based
---
There's a Book for That! is brought to you by Penguin Random House's Sales department. Please follow our Tumblr by clicking here—and share this link with your accounts: theresabookforthat.tumblr.com. Thank you!
Did you see something on the news or read about something on your commute? Perhaps you noticed something trending on Twitter? Did you think: "There's a book for that!"? Then please, send it our way at theresabookforthat@penguinrandomhouse.com
Posted: January 9, 2019