There's a Book for That: Presidents' Day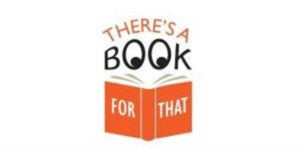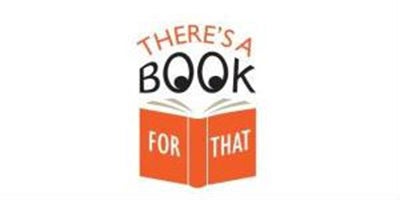 On Monday, February 20th we honor Presidents' Day. Established in 1885, it is still officially called "Washington's Birthday" by the federal government. Presidents' Day is now popularly viewed as a day to celebrate all U.S. presidents past and present. In that spirit, check out this distinctive collection of presidential biographies and memoirs:
WASHINGTON: A LIFE by Ron Chernow
Winner of the Pulitzer Prize for Biography
Celebrated biographer Ron Chernow provides a richly nuanced portrait of the father of our nation and the first president of the United States. In this groundbreaking work, based on massive research, Chernow shatters forever the stereotype of George Washington as a stolid, unemotional figure and brings to vivid life a dashing, passionate man of fiery opinions and many moods.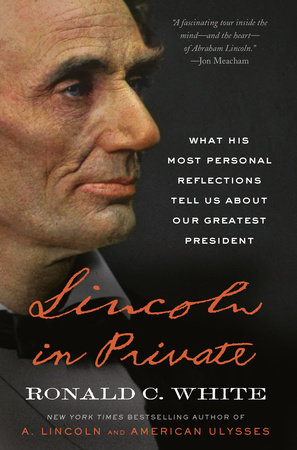 LINCOLN IN PRIVATE: WHAT HIS MOST PERSONAL REFLECTIONS TELL US ABOUT OUR GREATEST PRESIDENT by Ronald C. White
A deeply private man, closed off to even those who worked closely with him, Abraham Lincoln often captured "his best thoughts," as he called them, in short notes to himself. Now, renowned Lincoln historian Ronald C. White walks readers through twelve of Lincoln's most important private notes, showcasing our greatest president's brilliance and empathy, but also his very human anxieties and ambitions. These are notes Lincoln never expected anyone to read, put into context by a writer who has spent his life studying Lincoln's life and words. The result is a rare glimpse into the mind and soul of one of our nation's most important figures.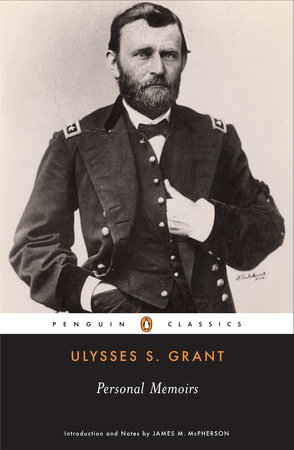 PERSONAL MEMOIRS by Ulysses Grant; Foreword by James M. McPherson
Faced with cancer and financial ruin, Ulysses S. Grant wrote his personal memoirs to secure his family's future—and won himself a unique place in American letters. Acclaimed by writers as diverse as Mark Twain and Gertrude Stein, Grant's memoirs demonstrate the intelligence, intense determination, and laconic modesty that made him the Union's foremost commander. Personal Memoirs is devoted almost entirely to his life as a soldier, tracing the trajectory of his extraordinary career from West Point cadet to general-in-chief of all Union armies. With their directness and clarity, his writings on war are without rival in American literature.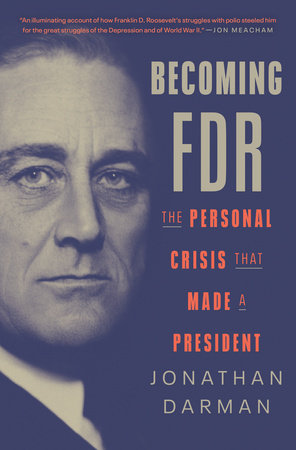 BECOMING FDR: THE PERSONAL CRISIS THAT MADE A PRESIDENT by Jonathan Darman
This revealing biography of Franklin D. Roosevelt shows how one of the most consequential leaders in American history found his true self in his searing struggle with polio–emerging from illness with a strength and wisdom he would use to inspire the world.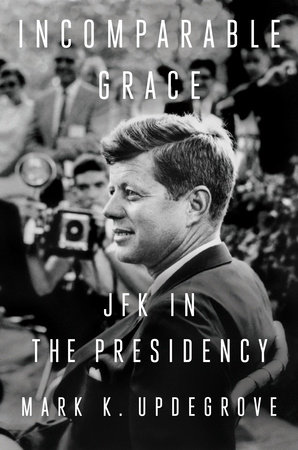 INCOMPARABLE GRACE: JFK IN THE PRESIDENCY by Mark K. Updegrove
Kennedy entered office inexperienced but compelling, his reputation more given by an enamored public than earned. In this compelling new account of Kennedy's time in the White House, presidential historian Mark K. Updegrove reveals how his first months were marred by the botched Bay of Pigs invasions, a disastrous summit with the Soviet premier and a mismanaged approach to the Civil Rights movement. Though demoralized, Kennedy offered an important lesson in perseverance, righting wrongs and, importantly for our times, learning the correct lessons. Indeed, Kennedy grew as president, radiating greater possibility as he coolly faced a never-ending stream of crises before his tragic death.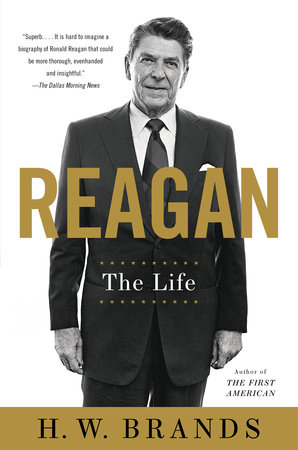 REAGAN: THE LIFE by H. W. Brands
Employing archival sources not available to previous biographers and drawing on dozens of interviews with surviving members of Reagan's administration, Brands has crafted a richly detailed and fascinating narrative of the presidential years.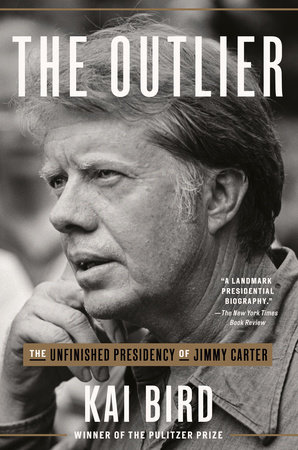 THE OUTLIER: THE UNFINISHED PRESIDENCY OF JIMMY CARTER by Kai Bird
An essential re-evaluation of the complex triumphs and tragedies of Jimmy Carter's presidential legacy—from the expert biographer and Pulitzer Prize–winning co-author of American Prometheus.
Drawing on interviews with Carter and members of his administration and recently declassified documents, Bird delivers a profound, clear-eyed evaluation of a leader whose legacy has been deeply misunderstood. The Outlier is the definitive account of an enigmatic presidency—both as it really happened and as it is remembered in the American consciousness.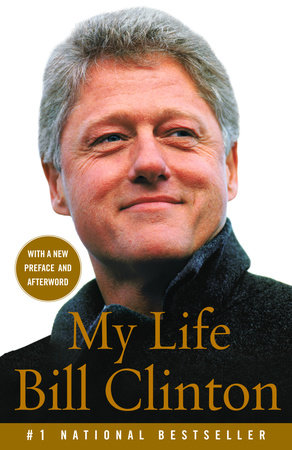 MY LIFE by Bill Clinton
President Bill Clinton's My Life is the strikingly candid portrait of the 42nd U.S. president, a global leader who decided early in life to devote his intellectual and political gifts, and his extraordinary capacity for hard work, to serving the public.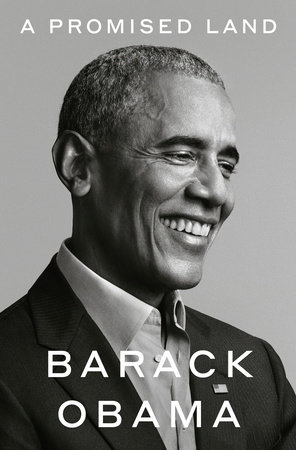 A PROMISED LAND by Barack Obama
In the stirring, highly anticipated first volume of his presidential memoirs, Barack Obama tells the story of his improbable odyssey from young man searching for his identity to leader of the free world, describing in strikingly personal detail both his political education and the landmark moments of the first term of his historic presidency—a time of dramatic transformation and turmoil.
FOR YOUNGER READERS
WASHINGTON AT VALLEY FORGE by Russell Freedman
A perfect complement to any lesson on the Revolutionary War, Washington at Valley Forge makes this historical moment feel immediate and all too real. A must-have for history buffs, students, and anyone interested in America's past. Impeccably sourced with gorgeous reproductions of engravings, paintings, and more, this NCTE Orbis Pictus Honor Book is now appearing in paperback for the first time. "Another stunning work from the nonfiction virtuoso," says School Library Journal.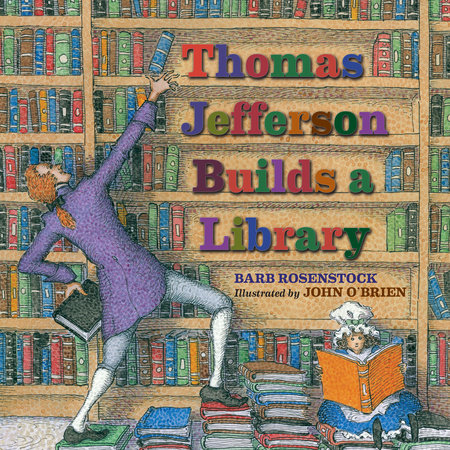 THOMAS JEFFERSON BUILDS A LIBRARY by Barb Rosenstock; Illustrated by John O'Brien
Before, during, and after the American Revolution, Thomas Jefferson collected thousands of books on hundreds of subjects. In fact, his massive collection eventually helped rebuild the Library of Congress—now the largest library in the world. Author Barb Rosenstock's rhythmic words and illustrator John O'Brien's whimsical illustrations capture Jefferson's zeal for the written word as well as little-known details about book collecting. An author's note, a bibliography, and source notes for quotations are also included.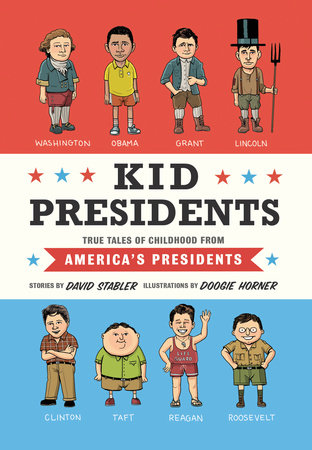 KID PRESIDENTS: TRUE TALES OF CHILDHOOD FROM AMERICA'S PRESIDENTS by David Stabler, Doogie Horner
Hilarious childhood biographies show how George Washington, Abraham Lincoln, Teddy Roosevelt, Barack Obama, and other presidents-to-be faced kid-sized problems growing up in America. Kid Presidents tells all of their stories and more with full-color cartoon illustrations on every page. History has never been this much fun!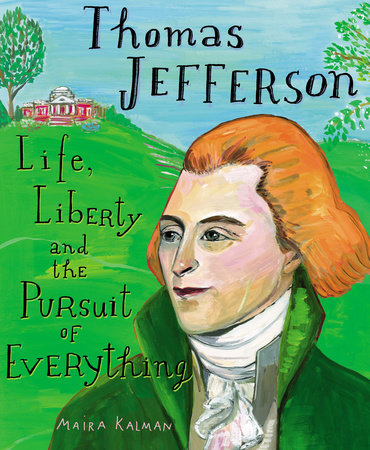 THOMAS JEFFERSON: LIFE, LIBERTY AND THE PURSUIT OF EVERYTHING by Maira Kalman
Renowned artist Maira Kalman sheds light on the fascinating life and interests of the Renaissance man who was our third president. As she did in Looking at Lincoln, Maira Kalman shares a president's remarkable, complicated life with young readers, making history come alive with her captivating text and stunning illustrations.
For more information on these and related titles visit the collection Presidents Day
---
There's a Book for That! is brought to you by Penguin Random House's Sales department. Please follow our Tumblr by clicking here—and share this link with your accounts: theresabookforthat.tumblr.com. Thank you!
Did you see something on the news or read about something on your commute? Perhaps you noticed something trending on Twitter? Did you think: "There's a book for that!"? Then please, send it our way at theresabookforthat@penguinrandomhouse.com
Posted: February 16, 2023