There's a Book for That: Pride Month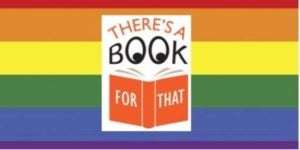 In June we celebrate Lesbian, Gay, Bisexual and Transgender Pride Month (LGBT Pride Month) which honors the 1969 Stonewall riots in Manhattan. First, President Bill Clinton declared June "Gay & Lesbian Pride Month" on June 2, 2000. In 2009, President Barack Obama declared June Lesbian, Gay, Bisexual, and Transgender Pride Month.
LGBTQ Pride Month events attract millions of participants around the world. The purpose of the commemorative month is to recognize the impact that lesbian, gay, bisexual and transgender individuals have had on history locally, nationally, and internationally.
To honor the occasion, we've selected some of the best nonfiction on the topic, including new releases, historical perspectives and young readers titles: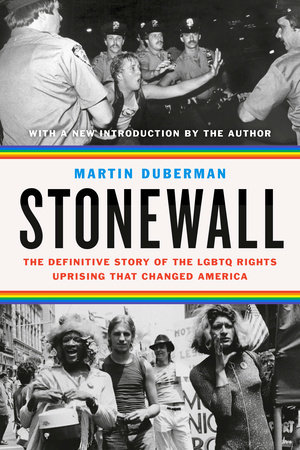 STONEWALL: THE DEFINITIVE STORY OF THE LGBTQ RIGHTS UPRISING THAT CHANGED AMERICA by Martin Duberman
50th Anniversary Edition
On June 28, 1969, the Stonewall Inn, a gay bar in New York's Greenwich Village, was raided by police. But instead of responding with the routine compliance the NYPD expected, patrons and a growing crowd decided to fight back. The five days of rioting that ensued changed forever the face of gay and lesbian life. Fifty years after the riots, Stonewall remains a rare work that evokes with a human touch an event in history that still profoundly affects life today.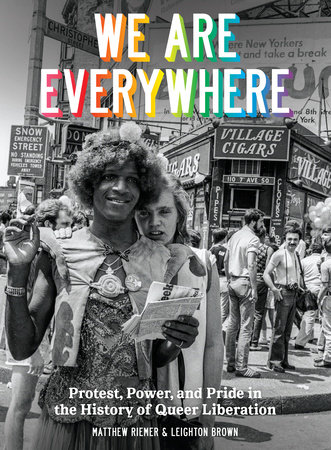 WE ARE EVERYWHERE: PROTEST, POWER, AND PRIDE IN THE HISTORY OF QUEER LIBERATION by Matthew Riemer, Leighton Brown
A rich and sweeping photographic history of the Queer Liberation Movement, from the creators and curators of the massively popular Instagram account @lgbt_history, released in time for the 50th anniversary of the Stonewall Riots. Through the lenses of protest, power, and pride, We Are Everywhere combines exhaustively researched narrative with meticulously curated photographs, the book traces queer activism from its roots.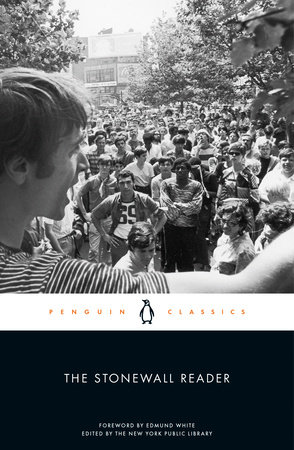 THE STONEWALL READER edited by The New York Public Library; Foreword by Edmund White
Drawing from the New York Public Library's archives, The Stonewall Reader is a collection of first accounts, diaries, periodic literature, and articles from LGBTQ magazines and newspapers that documented both the years leading up to and the years following the riots.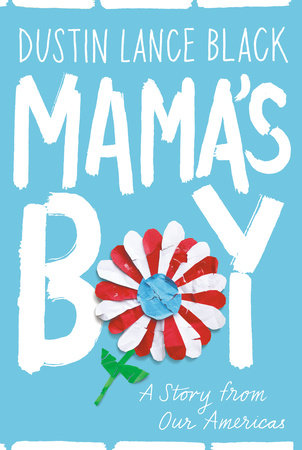 MAMA'S BOY: A STORY FROM OUR AMERICAS by Dustin Lance Black
Dustin Lance Black wrote the Oscar-winning screenplay for "Milk", but as an LGBTQ activist he has unlikely origins—a conservative Mormon household outside San Antonio, Texas. His mother, Anne, was raised in rural Louisiana. By the time Lance came out to his mother at age twenty-one, he was a blue-state young man studying the arts instead of going on his Mormon mission. She derided his sexuality as a sinful choice and was terrified for his future. This story shines light on what it took to remain a family despite such division. In the end, the rifts that have split a nation couldn't end this relationship that defined and inspired their remarkable lives.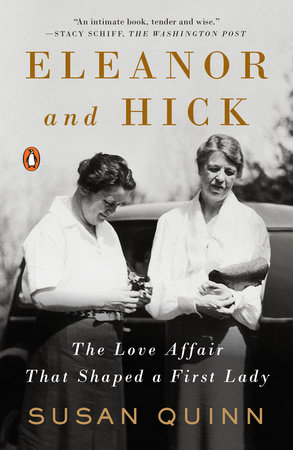 ELEANOR AND HICK: THE LOVE AFFAIR THAT SHAPED A FIRST LADY by Susan Quinn
Published to wide acclaim in hardcover, a warm, intimate account of the love between Eleanor Roosevelt and reporter Lorena Hickok. Deeply researched and told with warmth and charm, Eleanor and Hick is at once a tender, moving portrait of love and a surprising new look at some of the most consequential years in American history.
BOY ERASED: A MEMOIR OF IDENTITY, FAITH, AND FAMILY by Garrard Conley
A beautiful, raw and compassionate memoir about identity, love, and understanding from a survivor of 'ex-gay' therapy, now a movie starring Nicole Kidman, Russell Crowe, Lucas Hedges, directed by Joel Edgerton, and produced by Anonymous Content and Focus Features.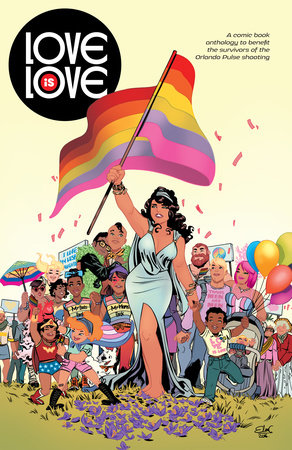 LOVE IS LOVE by Phil Jimenez
Winner of the 2017 Eisner Award for Best Anthology
The comic book industry comes together to honor those killed in the Pulse nightclub shooting, which took place on June 12, 2016, in Orlando. From IDW Publishing, with assistance from DC Entertainment, this oversize comic contains moving and heartfelt material from some of the greatest talents in comics—mourning the victims, supporting the survivors, celebrating the LGBTQ community, and examining love in today's world.
FOR YOUNGER READERS
STONEWALL: A BUILDING. AN UPRISING. A REVOLUTION by Rob Sanders, Jamey Christoph
Celebrate the fiftieth anniversary of the Stonewall Uprising with the very first picture book to tell of its historic and inspiring role in the gay civil rights movement.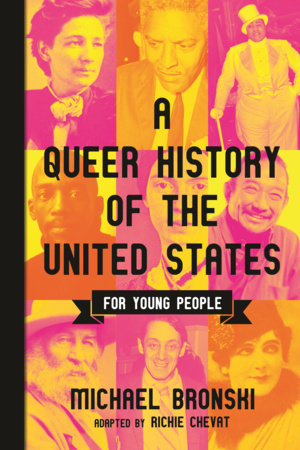 A QUEER HISTORY OF THE UNITED STATES FOR YOUNG PEOPLE by Michael Bronski, Richie Chevat
Queer history didn't start with Stonewall. This book explores how LGBTQ people have always been a part of our national identity, contributing to the country and culture for over 400 years. Through engrossing narratives, letters, drawings, poems, and more, the book encourages young readers, of all identities, to feel pride at the accomplishments of the LGBTQ people who came before them and to use history as a guide to the future. Adult edition: A QUEER HISTORY OF THE UNITED STATES by Michael Bronski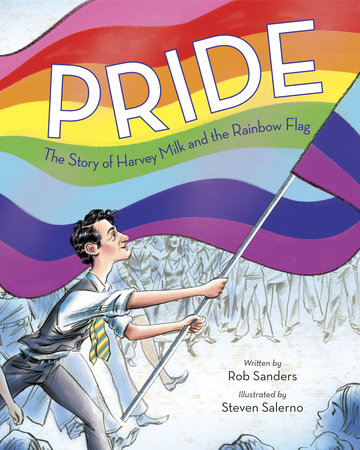 PRIDE: THE STORY OF HARVEY MILK AND THE RAINBOW FLAG by Rob Sanders, Steven Salerno
Celebrate the 40th anniversary of the Rainbow Pride Flag with the very first picture book to tell its remarkable and inspiring history!
In this deeply moving and empowering true story, young readers will trace the life of the Gay Pride Flag, from its beginnings in 1978 with social activist Harvey Milk and designer Gilbert Baker to its spanning of the globe and its role in today's world. Award-winning author Rob Sanders's stirring text, and acclaimed illustrator Steven Salerno's evocative images, combine to tell this remarkable – and undertold – story. A story of love, hope, equality, and pride.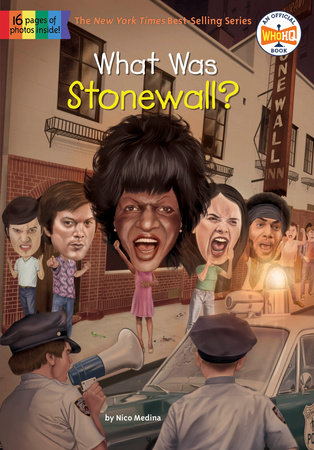 WHAT WAS STONEWALL? By Nico Medina, Who HQ, Jake Murray
How did a spontaneous protest outside of a New York City bar fifty years ago spark a social movement across America? Find out about the history of LGBTQ rights in this Who HQ title.
For more on these and related titles visit the collection, Pride, 2019
---
There's a Book for That! is brought to you by Penguin Random House's Sales department. Please follow our Tumblr by clicking here—and share this link with your accounts: theresabookforthat.tumblr.com. Thank you!
Did you see something on the news or read about something on your commute? Perhaps you noticed something trending on Twitter? Did you think: "There's a book for that!"? Then please, send it our way at theresabookforthat@penguinrandomhouse.com
Posted: June 5, 2019