There's a Book for That: Pride Month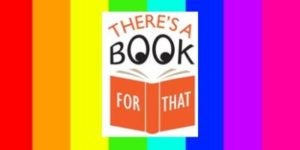 June 2022 marks the 52nd annual LGBTQ+ Pride tradition. The first Pride march in New York City was held on June 28, 1970 on the one-year anniversary of the Stonewall Uprising in Manhattan. In celebration of  Pride Month, we recommend the following recent and and acclaimed memoirs: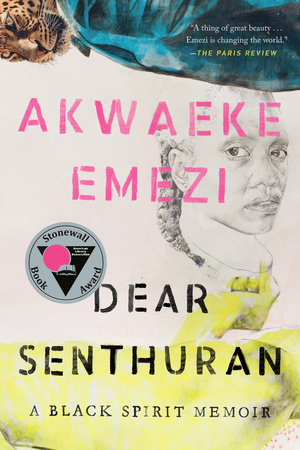 DEAR SENTHURAN: A BLACK SPIRIT MEMOIR by Akwaeke Emezi
Through candid, intimate correspondence with friends, lovers, and family, Emezi traces the unfolding of a self and the unforgettable journey of a creative spirit stepping into power in the human world. Their story weaves through transformative decisions about their gender and body, their precipitous path to success as a writer, and the turmoil of relationships on an emotional, romantic, and spiritual plane, culminating in a book that is as tender as it is brutal.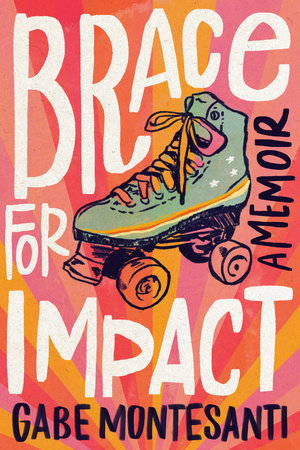 BRACE FOR IMPACT: A MEMOIR by Gabe Montesanti
Growing up queer in a conservative Midwestern town, Gabe Montesanti never felt comfortable in her own skin. A competitive swimmer, she turned to perfectionism and self-control to create a sense of safety, only to develop an eating disorder and constantly second-guess her instincts. When she enters graduate school in St. Louis, she is determined to put the baggage of her childhood behind her. With no prior experience, she joins Arch Rival, one of the top-ranked roller derby leagues in the world. Gabe instantly falls in love with the sport's roughness, intensity, and open embrace of people who are literally and figuratively scarred. She soon finds community and a sense of belonging, reveling in the tattoos, glitter, and campiness.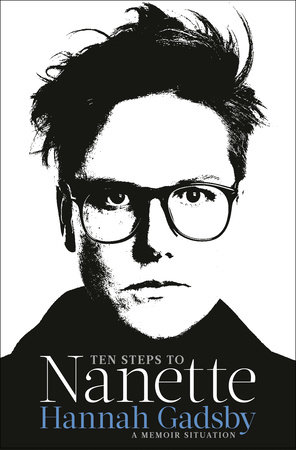 TEN STEPS TO NANETTE: A MEMOIR SITUATION by Hannah Gadsby
Multi-award-winning Hannah Gadsby broke comedy with her show Nanette when she declared that she was quitting stand-up. Harrowing and hilarious, Ten Steps to Nanette traces Gadsby's growth as a queer person, to her ever-evolving relationship with comedy, to her struggle with late-in-life diagnoses of autism and ADHD, and finally to the backbone of Nanette: the renouncement of self-deprecation, the rejection of misogyny, and the moral significance of truth-telling.
I WAS BETTER LAST NIGHT: A MEMOIR by Harvey Fierstein
Harvey Fierstein's legendary career has transported him from community theater in Brooklyn, to the lights of Broadway, to the absurd excesses of Hollywood and back. I Was Better Last Night bares the inner life of this eccentric nonconforming child from his roots in 1952 Brooklyn, to the experimental worlds of Andy Warhol and the Theatre of the Ridiculous, to the gay rights movements of the seventies and the tumultuous AIDS crisis of the eighties, through decades of addiction, despair, and ultimate triumph.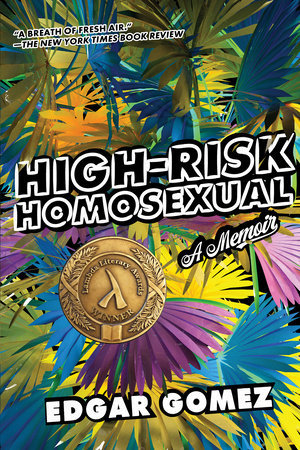 HIGH-RISK HOMOSEXUAL: A MEMOIR by Edgar Gomez
A debut memoir about coming of age as a gay, Latinx man, High-Risk Homosexual opens in the ultimate anti-gay space: Edgar Gomez's uncle's cockfighting ring in Nicaragua, where he was sent at thirteen years old to become a man. Readers follow Gomez through the queer spaces where he learned to love being gay and Latinx, including Pulse nightclub in Orlando, a drag queen convention in Los Angeles, and the doctor's office where he was diagnosed a "high-risk homosexual." With vulnerability, humor, and quick-witted insights into racial, sexual, familial, and professional power dynamics, Gomez shares a hard-won path to taking pride in the parts of himself he was taught to keep hidden.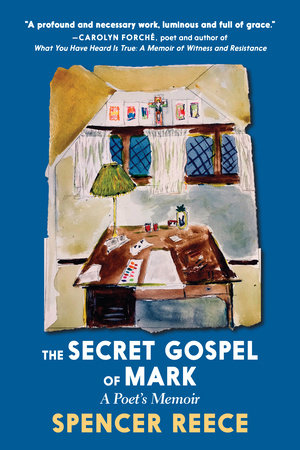 THE SECRET GOSPEL OF MARK: A POET'S MEMOIR by Spencer Reece
"This is a portrait of the artist, narrated by a priest and a poet and a gay man with tenderness and searing honesty. Spencer Reece weaves the poetry he loves into how he has lived, the poetry as solace and relief, as confirmation and rescue, as redemption." —Colm Toíbín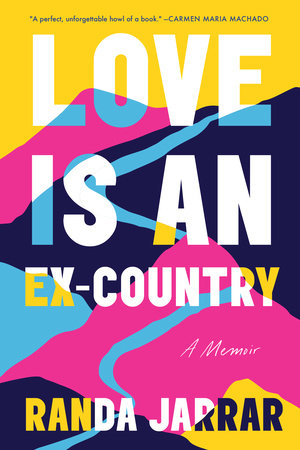 LOVE IS AN EX-COUNTRY by Randa Jarrar
Queer. Muslim. Arab American. A proudly Fat femme. Randa Jarrar is all of these things. In this "exuberant, defiant and introspective" memoir of a cross-country road trip, she explores how to claim joy in an unraveling and hostile America (The New York Times Book Review).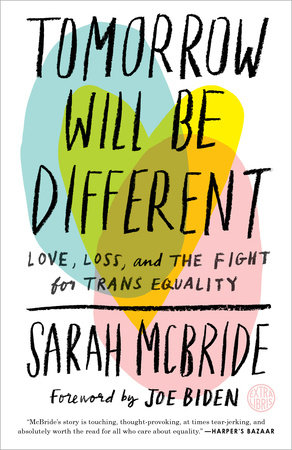 TOMORROW WILL BE DIFFERENT: LOVE, LOSS, AND THE FIGHT FOR TRANS EQUALITY by Sarah McBride, Foreword by Joe Biden
Informative, heartbreaking, and profoundly empowering, Tomorrow Will Be Different is McBride's story of love and loss and a powerful entry point into the LGBTQ community's battle for equal rights and what it means to be openly transgender. From issues like bathroom access to health care to gender in America, McBride weaves the important political and cultural milestones into a personal journey that will open hearts and change minds.
For more information on these and related titles visit the collection Pride Month Memoirs
---
There's a Book for That! is brought to you by Penguin Random House's Sales department. Please follow our Tumblr by clicking here—and share this link with your accounts: theresabookforthat.tumblr.com. Thank you!
Did you see something on the news or read about something on your commute? Perhaps you noticed something trending on Twitter? Did you think: "There's a book for that!"? Then please, send it our way at theresabookforthat@penguinrandomhouse.com
Posted: June 1, 2022