There's a Book for That: Pride Month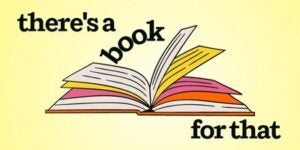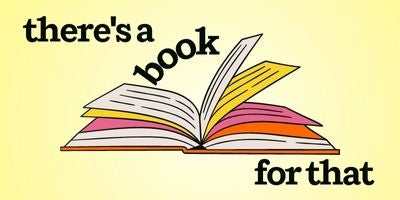 June, 2023 marks the 53rd annual LGBTQ+ Pride tradition. The first Pride march in New York City was held on June 28, 1970 on the one-year anniversary of the Stonewall Uprising in Manhattan – a tipping point for the Gay Liberation Movement in the United States.
In celebration of  Pride Month, we recommend the following recent and acclaimed nonfiction featured below, including finalists for this year's LAMBDA Literary Awards (happening this Friday, June 9th). We'd also like to draw your attention to the Pride in Your Words website, an ever-expanding collection of more than 250 books from queer authors. You can view this year's Pride in Your Words Zine digital issue here. Happy reading!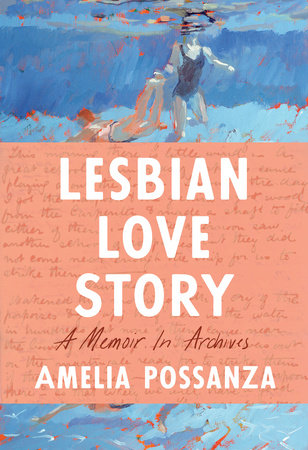 LESBIAN LOVE STORY: A MEMOIR IN ARCHIVES by Amelia Possanza
For readers of Saidiya Hartman and Jeanette Winterson, Lesbian Love Story is an intimate journey into the archives—uncovering the romances and role models written out of history and what their stories can teach us all about how to love. At the heart of this riveting, inventive history, Possanza asks: How could lesbian love help us reimagine care and community? What would our world look like if we replaced its foundation of misogyny with something new, with something distinctly lesbian?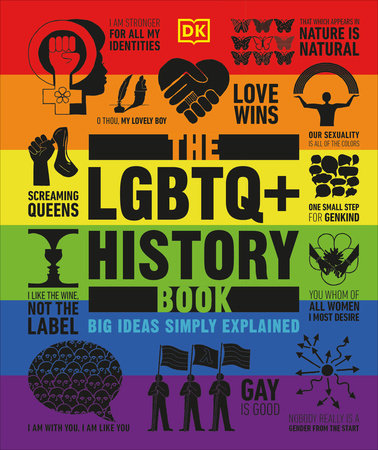 THE LGBTQ + HISTORY BOOK (DK)
DK Presents a bold and accessible overview of LGBTQ+ history: the good, the bad, and the clandestine.  Discover the rich and complex history of LGBTQ+ people around the world—their struggles, triumphs, and cultural contributions. The book also includes major cultural cornerstones—the secret language of polari, Black and Latinx ballroom culture, and the many flags of the community—and the history of LGBTQ+ spaces, from 18th-century "molly houses" to modern "gayborhoods."
Click here for the spanish edition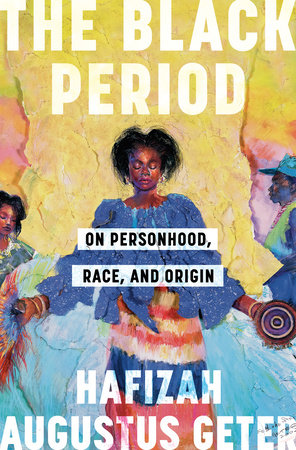 THE BLACK PERIOD: ON PERSONHOOD, RACE, AND ORIGIN by Hafizah Augustus Geter
A 2023 Lambda Literary Award Finalist in Nonfiction
An acclaimed poet reclaims her origin story as the queer daughter of a Muslim Nigerian immigrant and a Black American visual artist in this groundbreaking memoir, combining lyrical prose, biting criticism, and haunting visuals. A unique combination of gripping memoir and Afrofuturist thought, in The Black Period, Hafizah manages to sidestep shame, confront disability, embrace forgiveness, and emerge from the erasures America imposes to exist proudly and unabashedly as herself.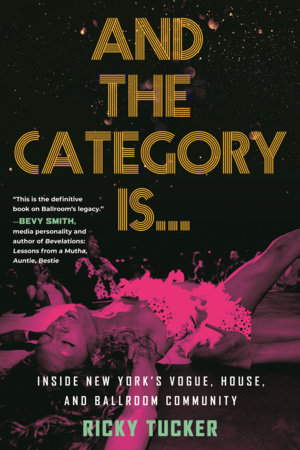 AND THE CATEGORY IS… INSIDE NEW YORK'S VOGUE, HOUSE, AND BALLROOM COMMUNITY by Ricky Tucker
A 2023 Lambda Literary Award Finalist in Nonfiction
A love letter to the legendary Black and Latinx LGBTQ underground subculture, uncovering its abundant legacy and influence in popular culture. At the height of public intrigue and awareness about Ballroom, thanks to TV shows like FX's Pose, Tucker's compelling narratives help us understand its relevance in pop culture, dance, public policy with regard to queer communities, and so much more. Welcome to the norm-defying realness of Ballroom.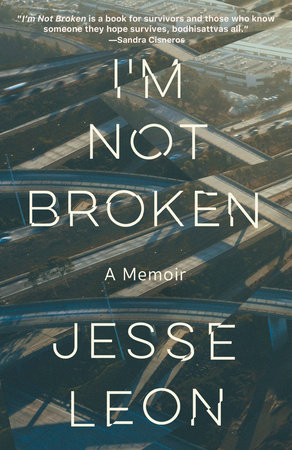 I'M NOT BROKEN: A MEMOIR by Jesse Leon
A 2023 Finalist for the Lambda Literary Award for Gay Memoir/Biography
I'm Not Broken is the heartbreaking and remarkable story of the journey Leon takes to win back his life, leading him to the steps of Harvard University. From being the lone young person of color in Narcotics Anonymous meetings to coming to terms with his own queer identity, to becoming an engaged mentor for incarcerated youth, Leon finds the will to live with the love and support of his family, friends, and mentors.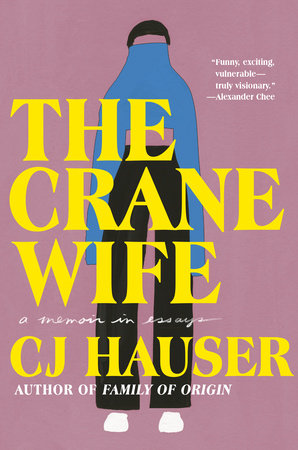 THE CRANE WIFE: A MEMOIR IN ESSAYS by CJ Hauser
A 2023 Lambda Literary Award Finalist in Bisexual Nonfiction
A memoir in essays that expands on the viral sensation "The Crane Wife" with a frank and funny look at love, intimacy, and self in the twenty-first century. Ten days after calling off their wedding, CJ Hauser went on an expedition to Texas to study the whooping crane. After a week wading through the gulf, they realized they'd almost signed up to live someone else's life. Told with the late-night barstool directness of your wisest, most bighearted friend, The Crane Wife is a book for everyone whose life doesn't look the way they thought it would; for everyone learning to find joy in the not-knowing; for everyone trying, if sometimes failing, to build a new sort of life story, a new sort of family, a new sort of home, to live in.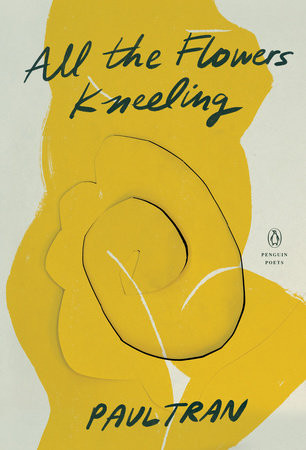 ALL THE FLOWERS KNEELING by Paul Tran
A 2023 Lambda Literary Award Finalist in Transgender Poetry
Visceral and astonishing, Paul Tran's debut poetry collection All the Flowers Kneeling investigates intergenerational trauma, sexual violence, and U.S. imperialism in order to radically alter our understanding of freedom, power, and control. In poems of desire, gender, bodies, legacies, and imagined futures, Tran's poems elucidate the complex and harrowing processes of reckoning and recovery, enhanced by innovative poetic forms that mirror the nonlinear emotional and psychological experiences of trauma survivors. At once grand and intimate, commanding and deeply vulnerable, All the Flowers Kneeling revels in rediscovering and reconfiguring the self, and ultimately becomes an essential testament to the human capacity for resilience, endurance, and love.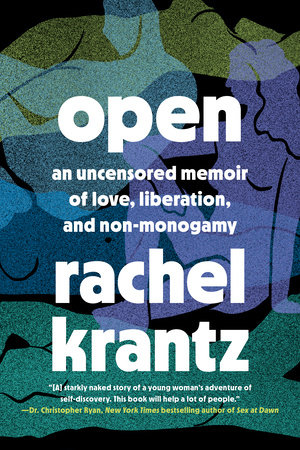 OPEN: AN UNCENSORED MEMOIR OF LOVE, LIBERATION, AND NON-MONOGAMY by Rachel Krantz
A 2023 Lambda Literary Award Finalist in Bisexual Nonfiction
For Open, her extraordinary debut memoir, Rachel interviewed scientists, psychologists, and people living and loving outside the mainstream as she searched to understand what non-monogamy would do to her heart, her mind, and her life. With an unflinching eye and page-turning storytelling, Open is groundbreaking in both its documentarian approach to polyamory and its explicit subject matter. From debilitating anxiety spirals to heart-opening connections with the men and women she dates, Rachel puts her whole self on the line as she attempts to redefine what a relationship is—or could be.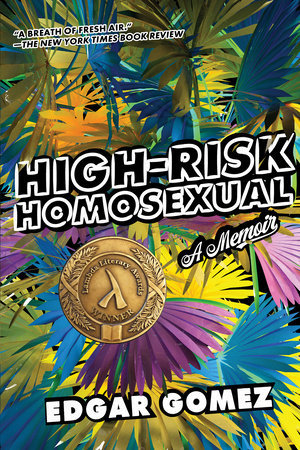 HIGH-RISK HOMOSEXUAL: A MEMOIR by Edgar Gomez
A 2023 Finalist for the Lambda Literary Award for Gay Memoir/Biography
A debut memoir about coming of age as a gay, Latinx man, High-Risk Homosexual opens in the ultimate anti-gay space: Edgar Gomez's uncle's cockfighting ring in Nicaragua, where he was sent at thirteen years old to become a man. Readers follow Gomez through the queer spaces where he learned to love being gay and Latinx, including Pulse nightclub in Orlando, a drag queen convention in Los Angeles, and the doctor's office where he was diagnosed a "high-risk homosexual."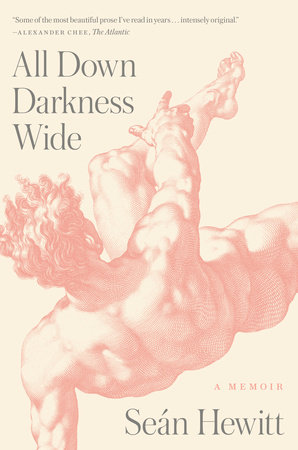 ALL DOWN DARKNESS WIDE: A MEMOIR by Seán Hewitt
A 2023 Finalist for the Lambda Literary Award for Gay Memoir/Biography
All Down Darkness Wide is a perceptive and unflinching meditation on the burden of living in a world that too often sets happiness and queer life at odds, and a tender and honest portrayal of what it's like to be caught in the undertow of a loved one's deep depression. As lives are made and unmade, this memoir asks what love can endure and what it cannot.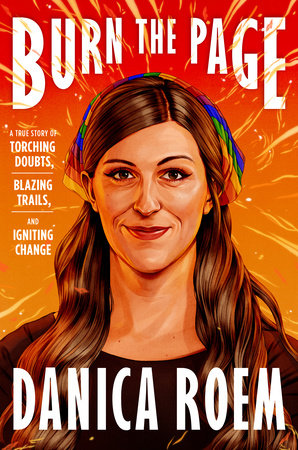 BURN THE PAGE: A TRUE STORY OF TORCHING DOUBTS, BLAZING TRAILS, AND IGNITING CHANGE by Danica Roem
An inspirational memoir-meets-manifesto by Danica Roem, the nation's first openly trans person elected to US state legislature. Burn the Page takes readers from Danica's lonely, closeted, and at times operatically tragic childhood to her position as a rising star in a party she's helped forever change. This book will not just encourage people who think they have to be spotless to run for office, but inspire all of us to own our personal narratives as Danica does.
FOR YOUNGER READERS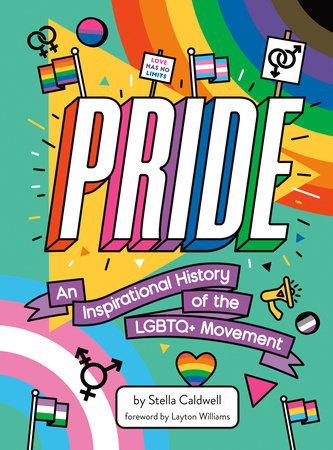 PRIDE: AN INSPIRATIONAL HISTORY OF THE LGBTQ+ MOVEMENT by Stella Caldwell, Layton
Take pride in who you are! This inspiring history of the LGBTQ+ community enlightens young readers on the true timeline of LGBTQ+ history around the world, the lives of important figures like Harvey Milk, and iconic events like Stonewall.
For more information on these and related titles visit the collection Pride Month
---
There's a Book for That! is brought to you by Penguin Random House's Sales department. Please follow our Tumblr by clicking here—and share this link with your accounts: theresabookforthat.tumblr.com. Thank you!
Did you see something on the news or read about something on your commute? Perhaps you noticed something trending on Twitter? Did you think: "There's a book for that!"? Then please, send it our way at theresabookforthat@penguinrandomhouse.com
Posted: June 7, 2023