There's a Book for That: Pride Month Fiction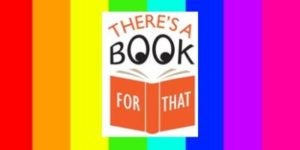 June 2020 marks the 50th anniversary of annual LGBTQ+ Pride traditions. The first Pride march in New York City was held on June 28, 1970 on the one-year anniversary of the Stonewall Uprising in Manhattan – a tipping point for the Gay Liberation Movement in the United States. First, President Bill Clinton declared June "Gay & Lesbian Pride Month" on June 2, 2000. In 2009, President Barack Obama declared June Lesbian, Gay, Bisexual, and Transgender Pride Month.
To honor the occasion, here are new and seminal works of fiction for adults and teens: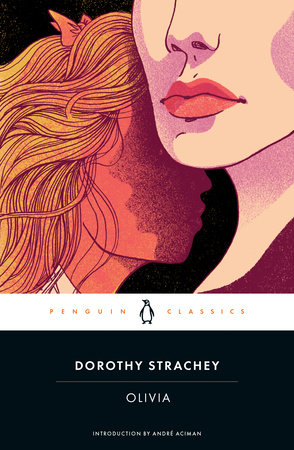 OLIVIA by Dorothy Strachey; Foreword by André Aciman
"I read Olivia many, many times, bought it for many of my friends, and consider it the inspiration for Call Me by Your Name."—André Aciman
A groundbreaking, passionate, and subtle story of first love, Olivia—based loosely on the author's own life—was first published in 1949 under a pseudonym. It tells the story of Olivia, a sixteen-year-old girl who is sent from England to a Parisian finishing school to broaden her education. Soon after her arrival, she finds herself falling under the spell of her beautiful and charismatic teacher, Mademoiselle Julie, who introduces her to art, literature, and fine cuisine. But Mademoiselle Julie's life is not as straightforward as Olivia imagines. As they grow closer, their relationship is threatened by jealousy and rivalry, and the school year seems destined to end in tragedy.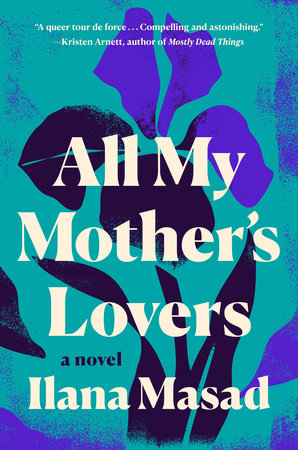 ALL MY MOTHER'S LOVERS by Ilana Masad
One of…Buzzfeed's "Most Highly Anticipated Books Of 2020" • Lambda Literary's "Most Anticipated LGBTQ Books of May 2020" • The Rumpus "What to Read When You Want to Celebrate Mothers" and many more…
Intimacy has always eluded twenty-seven-year-old Maggie Krause—despite being brought up by married parents, models of domestic bliss—until, that is, Lucia came into her life. But when Maggie's mom, Iris, dies in a car crash, Maggie returns home only to discover a withdrawn dad, an angry brother, and, along with Iris's will, five sealed envelopes, each addressed to a mysterious man she's never heard of. In an effort to run from her own grief and discover the truth about Iris—who made no secret of her discomfort with her daughter's sexuality—Maggie embarks on a road trip, determined to hand-deliver the letters and find out what these men meant to her mother. Told over the course of a funeral and shiva, and written with enormous wit and warmth, All My Mother's Lovers is the exciting debut novel from fiction writer and book critic Ilana Masad. A unique meditation on the universality and particularity of family ties and grief, and a tender and biting portrait of sex, gender, and identity, All My Mother's Lovers challenges us to question the nature of fulfilling relationships.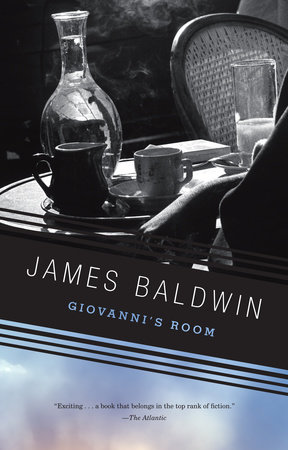 GIOVANNI'S ROOM by James Baldwin
Set in the 1950s Paris of American expatriates, liaisons, and violence, a young man finds himself caught between desire and conventional morality. With a sharp, probing imagination, James Baldwin's now classic narrative delves into the mystery of loving and creates a moving, highly controversial story of death and passion that reveals the unspoken complexities of the human heart.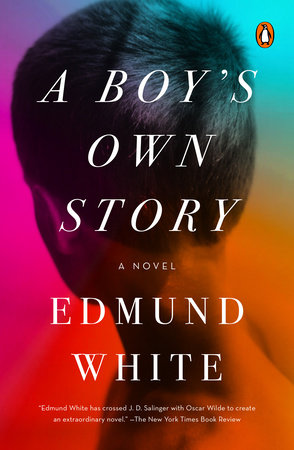 A BOY'S OWN STORY by Edmund White
Ridiculed by his classmates and beset by aloof parents and a cruel sister, the unnamed narrator of Edmund White's first autobiographical novel finds solace in literature, works of art, and his own fantastic imagination. But as he strives to forge new friendships, his yearning to be loved by the men in his life evokes a crushing sense of shame and a struggle to accept who he is. Lyrical and poignant, A Boy's Own Story—the first of a trilogy, followed by The Beautiful Room Is Empty and The Farewell Symphony—is an American literary treasure that became an instant classic upon publication for its pioneering portrayal of homosexuality.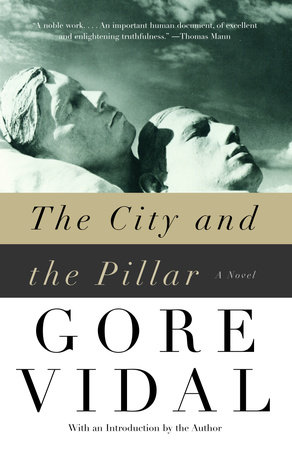 THE CITY AND THE PILLAR by Gore Vidal
A literary cause célèbre when first published more than fifty years ago, Gore Vidal's now-classic The City and the Pillar stands as a landmark novel of the gay experience.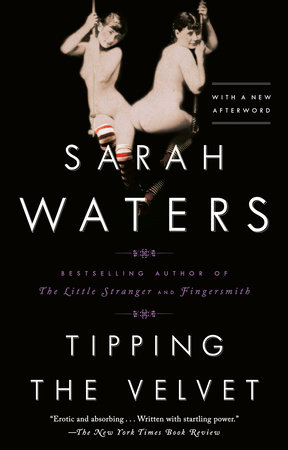 TIPPING THE VELVET by Sarah Waters
Nan King, an oyster girl, is captivated by the music hall phenomenon Kitty Butler, a male impersonator extraordinaire treading the boards in Canterbury. Through a friend at the box office, Nan manages to visit all her shows and finally meet her heroine. Soon after, she becomes Kitty's dresser and the two head for the bright lights of Leicester Square where they begin a glittering career as music-hall stars in an all-singing and dancing double act. At the same time, behind closed doors, they admit their attraction to each other and their affair begins.
THE WELL OF LONELINESS by Radclyffe Hall
The Classic of Lesbian Fiction
First published in 1928, this timeless portrayal of lesbian love is now a classic. The thinly disguised story of Hall's own life, it was banned outright upon publication and almost ruined her literary career.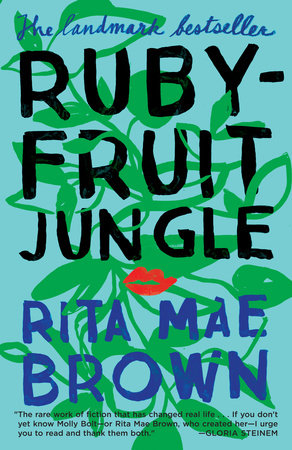 RUBYFRUIT JUNGLE by Rita Mae Brown
Winner of the Lambda Literary Pioneer Award
"The rare work of fiction that has changed real life . . . If you don't yet know Molly Bolt—or Rita Mae Brown, who created her—I urge you to read and thank them both."—Gloria Steinem
FOR YOUNG ADULTS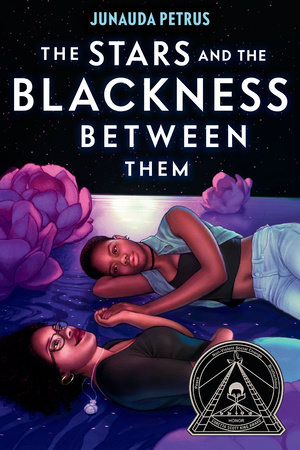 THE STARS AND THE BLACKNESS BETWEEN THEM by Junauda Petrus
A Coretta Scott King Honor Book
Told in two distinct and irresistible voices, Junauda Petrus's bold and lyrical debut is the story of two black girls from very different backgrounds finding love and happiness in a world that seems determined to deny them both. Petrus brilliantly captures the distinctly lush and lyrical voices of Mabel and Audre as they conjure a love that is stronger than hatred, prison, and death and as vast as the blackness between the stars.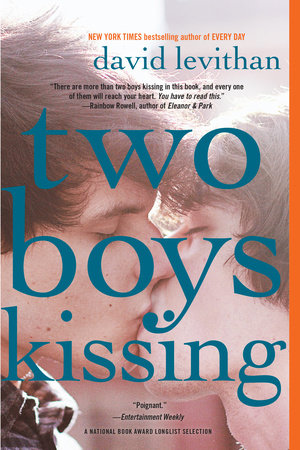 TWO BOYS KISSING by David Levithan
A Lambda Literary Award Winner * A Stonewall Honor Book
Based on true events—and narrated by a Greek Chorus of the generation of gay men lost to AIDS—Two Boys Kissing follows Harry and Craig, two seventeen-year-olds who are about to take part in a 32-hour marathon of kissing to set a new Guinness World Record. While the two increasingly dehydrated and sleep-deprived boys are locking lips, they become a focal point in the lives of other teens dealing with universal questions of love, identity, and belonging.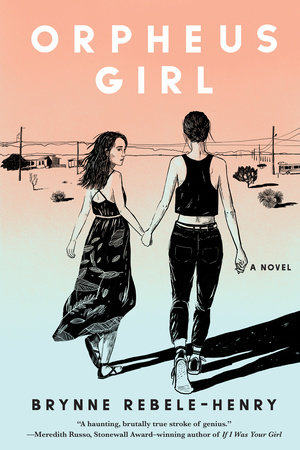 ORPHEUS GIRL by Brynne Rebele-Henry
In her debut novel, award-winning poet Brynne Rebele-Henry re-imagines the Orpheus myth as a love story between two teenage girls who are sent to conversion therapy after being caught together in an intimate moment.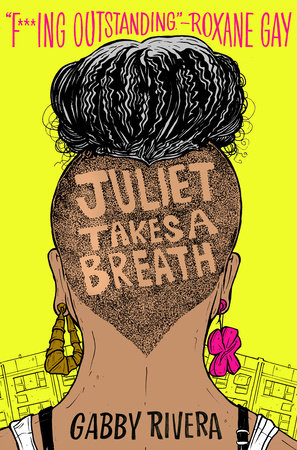 JULIET TAKES A BREATH by Gabby Rivera
Juliet Milagros Palante is a self-proclaimed closeted Puerto Rican baby dyke from the Bronx. Only, she's not so closeted anymore. Not after coming out to her family the night before flying to Portland, Oregon, to intern with her favorite feminist writer—what's sure to be a life-changing experience.
In a summer bursting with queer brown dance parties, a sexy fling with a motorcycling librarian, and intense explorations of race and identity, Juliet learns what it means to come out—to the world, to her family, to herself.
For more on these and other fiction visit PRIDE Fiction
Visit the Read Down's Ultimate LGBTQIA+ Pride Book List
---
There's a Book for That! is brought to you by Penguin Random House's Sales department. Please follow our Tumblr by clicking here—and share this link with your accounts: theresabookforthat.tumblr.com. Thank you!
Did you see something on the news or read about something on your commute? Perhaps you noticed something trending on Twitter? Did you think: "There's a book for that!"? Then please, send it our way at theresabookforthat@penguinrandomhouse.com
Posted: June 3, 2020