There's a Book for That: Pride Month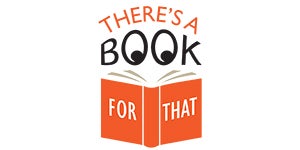 In June we celebrate Lesbian, Gay, Bisexual and Transgender Pride Month (LGBT Pride Month) which honors the 1969 Stonewall riots in Manhattan. First, President Bill Clinton declared June "Gay & Lesbian Pride Month" on June 2, 2000. In 2009, President Barack Obama declared June Lesbian, Gay, Bisexual, and Transgender Pride Month.
LGBT Pride Month events attract millions of participants around the world. The purpose of the commemorative month is to recognize the impact that lesbian, gay, bisexual and transgender individuals have had on history locally, nationally, and internationally. We realize that there are more people who celebrate pride than those mentioned in the LGBT acronym, including but not exclusive to those who are queer, intersex, asexual, and straight allies. We have featured below titles that focus on as many experiences as possible.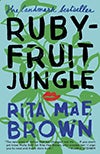 RUBYFRUIT JUNGLE by Rita Mae Brown
In trade paperback for the first time, with a new introduction by the author, a fresh, contemporary repackage of Rita Mae Brown's ground-breaking, landmark novel that Gloria Steinem has called "The rare work of fiction that has changed real life…If you don't yet know Molly Bolt—or Rita Mae Brown, who created her—I urge you to read and thank them both."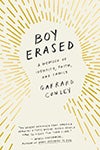 BOY ERASED: A MEMOIR OF IDENTITY, FAITH, AND FAMILY by Garrard Conley
A beautiful, raw and compassionate memoir about identity, love, and understanding from a survivor of 'ex-gay' therapy.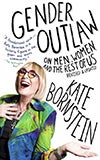 GENDER OUTLAW: ON MEN, WOMEN, AND THE REST OF US by Kate Bornstein
Trans performance artist, playwright, and activist Kate Bornstein guides readers on a funny, insightful, and wonderfully scenic journey across the frontiers of gender and identity.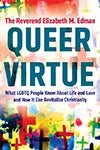 QUEER VIRTUE: WHAT LGBTQ PEOPLE KNOW ABOUT LIFE AND LOVE AND HOW IT CAN REVITALIZE CHRISTIANITY by The Reverend Elizabeth M. Edman
LGBTQ people are a gift to the Church and have the potential to revitalize Christianity.
As an openly lesbian Episcopal priest and professional advocate for LGBTQ justice, the Reverend Elizabeth Edman has spent her career grappling with the core tenets of her faith. After deep reflection on her tradition, Edman is struck by the realization that her queer identity has taught her more about how to be a good Christian than the church.

THE BEST PARTY OF OUR LIVES: STORIES OF GAY WEDDINGS AND TRUE LOVE TO INSPIRE US ALL by Sarah Galvin
This moving collection of true stories about gay weddings shows how LGBT couples have overcome cultural and personal obstacles to their unions, made wedding traditions their own, and what everyone can learn from them.
Told in a series of essays that mimics the course of a traditional wedding, from engagement to walking down the aisle to the honeymoon and beyond, The Best Party of Our Lives invites readers to reflect on what makes their own relationships unique, and the significance of public celebrations of love.

THE U.S. SUPREME COURT DECISION ON MARRIAGE EQUALITY: AS DELIVERED BY JUSTICE ANTHONY KENNEDY by Anthony M. Kennedy (Gift Edition)
A milestone in the history of American civil and human rights, Obergefell et al. v. Hodges legalized gay marriage across the United States. A powerful testament to the progress of human and civil rights, The U.S. Supreme Court Decision on Marriage Equality is an essential document of our times.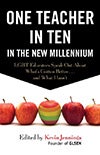 ONE TEACHER IN TEN IN THE NEW MILLENIUM: LGBT EDUCATORS SPEAK OUT ABOUT WHAT'S GOTTEN BETTER . . . AND WHAT HASN'T by Kevin Jennings
Twenty stories of negotiating the triumphs and challenges of being an LGBT educator in the twenty-first century. For more than twenty years, the One Teacher in Ten series has served as an invaluable source of strength and inspiration for lesbian, gay, bisexual, and transgender educators. This all-new edition brings together stories from across America—and around the world—resulting in a rich tapestry of varied experiences.
QUEER: A NOVEL by William S. Burroughs
For more than three decades, while its writer's world fame increased, Queer remained unpublished because of its forthright depiction of homosexual longings. Set in the corrupt and spectral Mexico City of the forties, Queer is the story of William Lee, a man afflicted with both acute heroin withdrawal and romantic and sexual yearnings for an indifferent user named Eugene Allerton.
For more on these and related titles visit the collection PRIDE Month
Visit Read Proud/Listen Proud for information and resources
Posted: June 7, 2017