There's a Book For That: Putin, Russia, Ukraine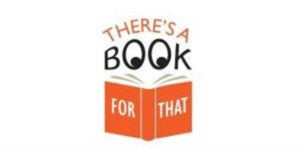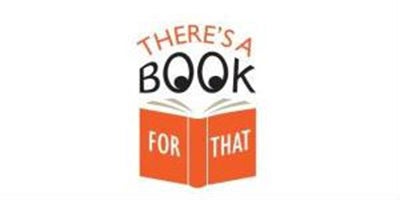 At the time of this writing, an alarming situation continues to develop as Russia has moved tens of thousands of troops near Ukraine. President Biden announced plans to bolster the fuel supply to Europe in case Russia cuts off gas and oil. Russia provides about one-third of the gas and crude oil imported by the European Union. It's a time when many are seeking to understand Russia's motives and the following books may provide some context: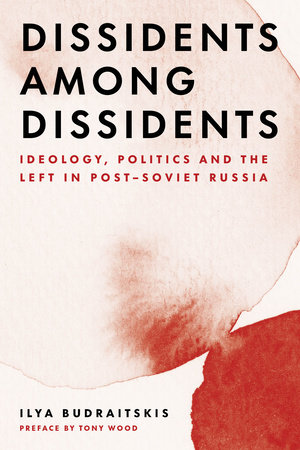 DISSIDENTS AMONG DISSIDENTS: IDEOLOGY, POLITICS AND THE LEFT IN POST-SOVIET RUSSIA by Ilya Budraitskis
How have the fall of the USSR and the long dominance of Putin reshaped Russian politics and culture? Ilya Budraitskis, one of the country's most prominent leftist political commentators, explores the strange fusion of free-market ideology and postmodern nationalism that now prevails in Russia, and describes the post-Soviet evolution of its left…Despite the revival of aggressive Cold War rhetoric, he argues, the Putin regime takes its bearings not from any Soviet inheritance, but from reactionary thinkers such as the White émigré Ivan Ilyin.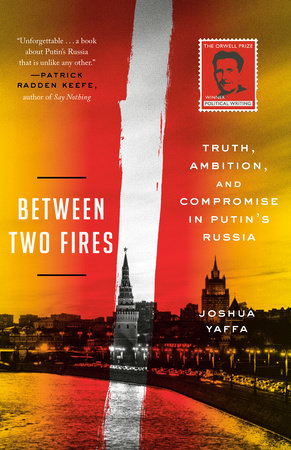 BETWEEN TWO FIRES: TRUTH, AMBITION, AND COMPROMISE IN PUTIN'S RUSSIA by Joshua Yaffa
From a Moscow correspondent for The New Yorker, a groundbreaking portrait of modern Russia and the inner struggles of the people who sustain Vladimir Putin's rule. Between Two Fires chronicles the lives of a number of strivers who understand that their dreams are best—or only—realized through varying degrees of cooperation with the Russian government. The result is an intimate and probing portrait of a nation that is much discussed yet little understood. By showing how citizens shape their lives around the demands of a capricious and oftentimes repressive state—as much by choice as under threat of force—Yaffa offers urgent lessons about the true nature of modern authoritarianism.
THE ROAD TO UNFREEDOM: RUSSIA, EUROPE, AMERICA by Timothy Snyder
With the end of the Cold War, the victory of liberal democracy seemed final. Observers declared the end of history, confident in a peaceful, globalized future. This faith was misplaced. Authoritarianism returned to Russia, as Putin found fascist ideas that could be used to justify rule by the wealthy. In the 2010s, it has spread from east to west, aided by Russian warfare in Ukraine and cyberwar in Europe and the United States. In this forceful and unsparing work of contemporary history, based on vast research as well as personal reporting, Snyder goes beyond the headlines to expose the true nature of the threat to democracy and law.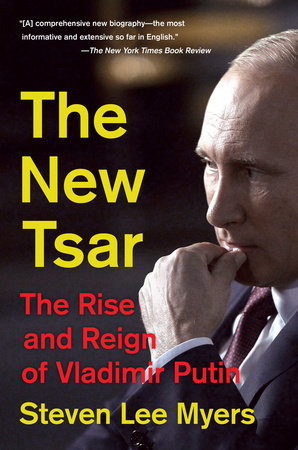 THE NEW TSAR: THE RISE AND REIGN OF VLADIMIR PUTIN by Steven Lee Myers
As the world struggles to confront a bolder Russia, the importance of understanding the formidable and ambitious Vladimir Putin has never been greater. On the one hand, Putin's many domestic reforms–from tax cuts to an expansion of property rights–have helped reshape the potential of millions of Russians whose only experience of democracy had been crime, poverty, and instability after the fall of the Soviet Union. On the other, Putin has ushered in a new authoritarianism–unyielding in its brutal repression of dissent and newly assertive politically and militarily in regions like Crimea and the Middle East. The New Tsar is a staggering achievement, a deeply researched and essential biography of one of the most important and destabilizing world leaders in recent history, a man whose merciless rule has become inextricably bound to Russia's forseeable future.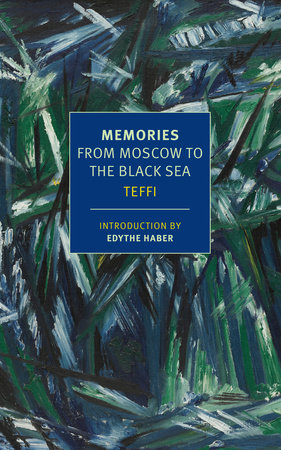 MEMORIES: FROM MOSCOW TO THE BLACK SEA by Teffi, Edythe Haber, Robert Chandler, Anne Marie Jackson
WINNER OF THE 2018 READ RUSSIA PRIZE AND THE PUSHKIN HOUSE BEST BOOK IN TRANSLATION IN 2017
Considered Teffi's single greatest work, Memories: From Moscow to the Black Sea is a deeply personal account of the author's last months in Russia and Ukraine, suffused with her acute awareness of the political currents churning around her, many of which have now resurfaced. Danger and death threaten throughout Memories, even as the book displays the brilliant style, keen eye, comic gift, and deep feeling that have made Teffi one of the most beloved of twentieth-century Russian writers.
For more about these, and related titles, visit Putin, Russia, Ukraine
---
There's a Book for That! is brought to you by Penguin Random House's Sales department. Please follow our Tumblr by clicking here—and share this link with your accounts: theresabookforthat.tumblr.com. Thank you!
Did you see something on the news or read about something on your commute? Perhaps you noticed something trending on Twitter? Did you think: "There's a book for that!"? Then please, send it our way at theresabookforthat@penguinrandomhouse.com
Posted: January 26, 2022