There's a Book for That: Queen Elizabeth II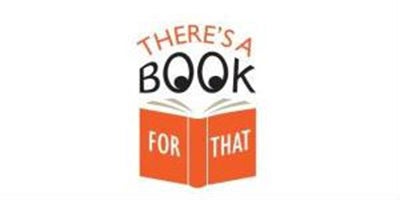 "People are touched by events which have their roots far across the world."— Queen Elizabeth II
Tributes to Queen Elizabeth II continue this week after her passing, at age 96, on September 8. Queen Elizabeth II reigned for 70 years: 15 Prime Ministers served the UK during that time. In his first address to Parliament, King Charles III quoted Shakespeare, saying that the Queen was "a pattern to all princes living."
The Queen came to the throne in 1952 and witnessed monumental social change.  The King said the death of his beloved mother was a "moment of great sadness" for him and his family and that her loss would be "deeply felt" around the world. The Queen's funeral will take place in London on Monday, Sept. 19. Below you will find a selection of the many excellent titles published by Penguin Random House about the Queen and the Royal Family, including those by royal historian Sally Bedell Smith and royal expert Tina Brown – both of whom are commentators in the media's ongoing coverage.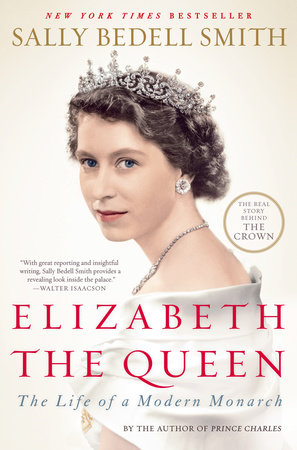 ELIZABETH THE QUEEN: THE LIFE OF A MODERN MONARCH by Sally Bedell Smith
From the moment of her ascension to the throne in 1952 at the age of twenty-five, Queen Elizabeth II was the object of unparalleled scrutiny. Drawing on numerous interviews and never-before-revealed documents, acclaimed biographer Sally Bedell Smith pulls back the curtain to show in intimate detail the public and private lives of Queen Elizabeth II, who led her country and Commonwealth through the wars and upheavals of the last twentieth and twenty-first centuries with unparalleled composure, intelligence, and grace. Sally Bedell Smith brings us inside the palace doors and into the Queen's daily routines—the "red boxes" of documents she reviewed each day, the weekly meetings she had with twelve prime ministers, her physically demanding tours abroad, and the constant scrutiny of the press—as well as her personal relationships: with her husband, Prince Philip, the love of her life; her children and their often-disastrous marriages; her grandchildren and friends.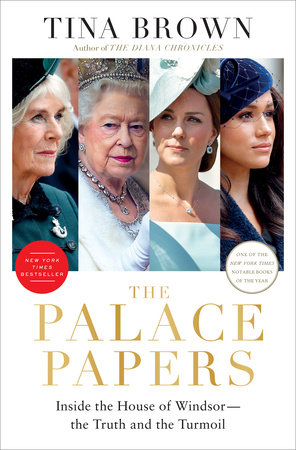 THE PALACE PAPERS: INSIDE THE HOUSE OF WINDSOR–THE TRUTH AND THE TURMOIL by Tina Brown
Tina Brown has been observing and chronicling the British monarchy for three decades, and her sweeping account is full of powerful revelations, newly reported details, and searing insight gleaned from remarkable access to royal insiders. Stylish, witty, and erudite, The Palace Papers will irrevocably change how the world perceives and understands the royal family.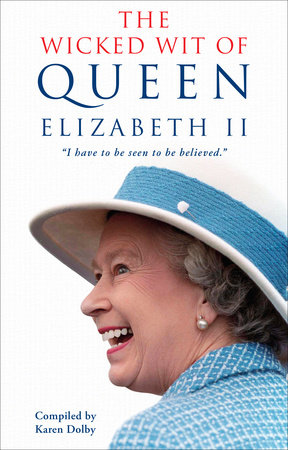 THE WICKED WIT OF QUEEN ELIZABETH II by Karen Dolby
When we think of a queen, we probably picture a serious, dignified personage complete with majestic hat and matching handbag. But The Wicked Wit of Queen Elizabeth II reveals a side of the monarch the public rarely saw, her healthy sense of humor: sometimes silly, sometimes sarcastic—and occasionally unintentional (to guitar legend Eric Clapton: "Have you been playing long?")!
ELIZABETH II: A QUEEN FOR OUR TIME by Chris Jackson
 In Jackson's photographs, documenting public and private moments and accompanied by warm and engaging text offering a personal perspective and behind-the-shot anecdotes, Elizabeth II: A Queen For Our Time captures her majesty's great elegance and charm.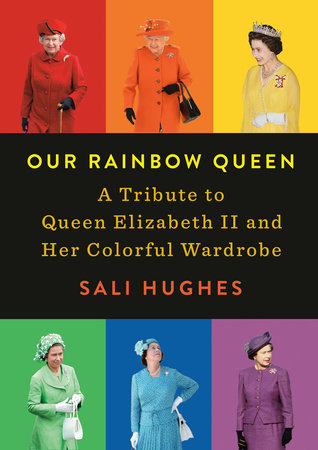 OUR RAINBOW QUEEN: A TRIBUTE TO QUEEN ELIZABETH II AND HER COLORFUL WARDROBE by Sali Hughes
With stunning photographs that span feature brilliant colors ranging from the dusky pinks the Queen wore in girlhood through to the neon green dress that prompted the hashtag #NeonAt90, this must-have collection celebrates the iconic fashion statements of the UK's longest reigning and most vibrant monarch. This is a joyful celebration of the Queen's life, as well as her personal style and political mastery.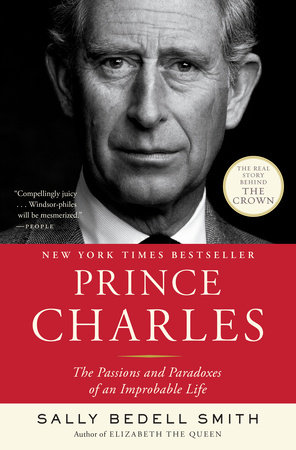 PRINCE CHARLES: THE PASSIONS AND PARADOXES OF AN IMPROBABLE LIFE by Sally Bedell Smith
This in-depth look at Prince Charles brings to life the real man, with all of his contradictions, complexities, and ambitions. Beginning with his lonely childhood, and moving through his love affairs, his intellectual quests, his entrepreneurial pursuits, the tragedy of his marriage to Diana, and his eventual reunion with his true love Camilla—this is a riveting, insightful portrait of a man who possesses a fiercely independent spirit, and yet who has spent more than six decades waiting for his destined role. Smith writes of the women who loved him, including Camilla, and the women who didn't love him enough, including his mother and Diana; and she writes of the next generation of royals, including the beloved William, Kate, Harry, and his grandchildren. Sally Bedell Smith has created a surprising, multifaceted portrait of Charles and his world—a man more complicated, tragic, and compelling than we knew, until now.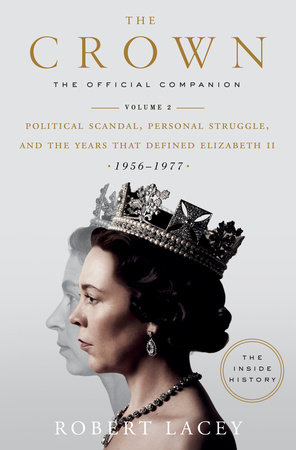 THE CROWN: THE OFFICIAL COMPANION, VOLUME 2: POLITICAL SCANDAL, PERSONAL STRUGGLE, AND THE YEARS THAT DEFINED ELIZABETH II (1956-1977) by Robert Lacey
In this eye-opening companion to seasons 2 and 3 of Netflix's acclaimed series The Crown, renowned biographer and historical consultant Robert Lacey takes us through the real history that inspired the drama.
FOR YOUNGER READERS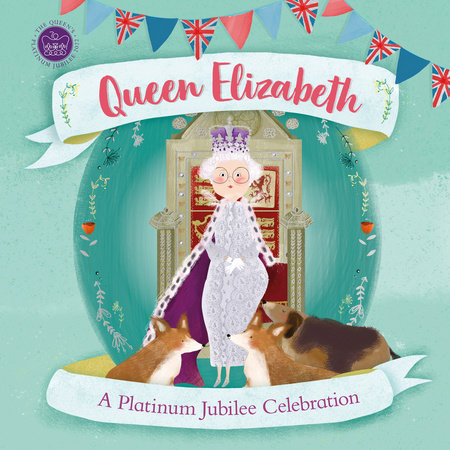 QUEEN ELIZABETH: A PLATINUM JUBILEE CELEBRATION by DK
A beautifully illustrated non-fiction picture book that explores the incredible life and legacy of Queen Elizabeth, the longest serving British monarch, and how her historic reign has shaped the world. In honour of Queen Elizabeth's Platinum Jubilee 2022, this once in a lifetime history book for kids tells the story of a young princess who grew up to become our longest reigning monarch, and celebrates the achievements, people and places that have become part of her remarkable legacy.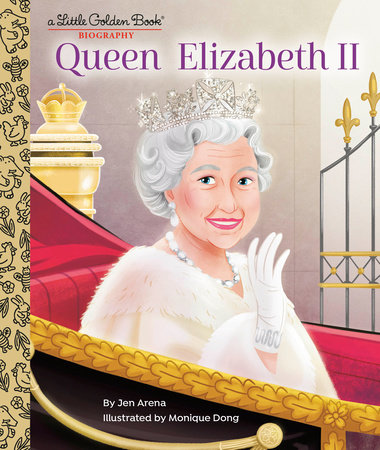 QUEEN ELIZABETH II: A LITTLE GOLDEN BOOK BIOGRAPHY by Jen Arena; illustrated by Monique Dong
Help your little one dream big with a Little Golden Book biography about Queen Elizabeth II! The perfect introduction to nonfiction for preschoolers!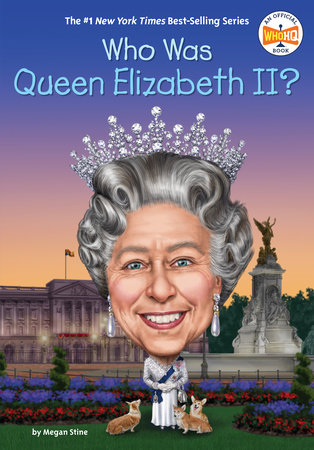 WHO IS QUEEN ELIZABETH II? by Megan Stine, Who HQ, Laurie A. Conley
How did a little girl who loved horses become the longest reigning monarch in England? Find out in this addition to the #1 New York Times best-selling Who Was? series!
For more information about these and other books about Queen Elizabeth II, visit Queen
---
There's a Book for That! is brought to you by Penguin Random House's Sales department. Please follow our Tumblr by clicking here—and share this link with your accounts: theresabookforthat.tumblr.com. Thank you!
Did you see something on the news or read about something on your commute? Perhaps you noticed something trending on Twitter? Did you think: "There's a book for that!"? Then please, send it our way at theresabookforthat@penguinrandomhouse.com
Posted: September 14, 2022