There's a Book for That: Random Acts of Kindness Day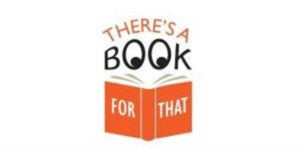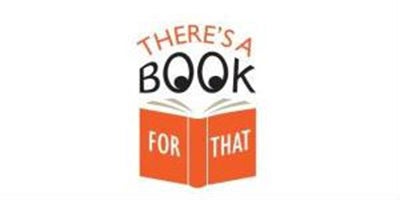 "There are three ways to ultimate success: The first way is to be kind. The second way is to be kind. The third way is to be kind." – Mister Rogers
Choose Kind! Today, February 17, is National Random Acts of Kindness Day, with the theme "Explore the Good." Even the tiniest act of kindness in the time of COVID can make a big difference to someone. To lend a hand, we offer the following books for inspiration and simply for you to enjoy some stories of compassion: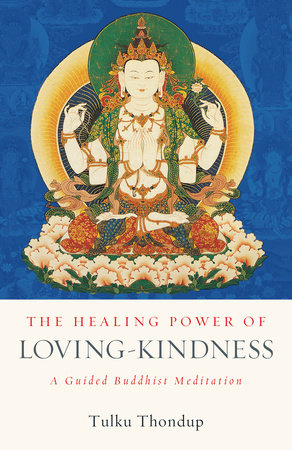 THE HEALING POWER OF LOVING-KINDNESS: A GUIDED BUDDHIST MEDITATION by Tulku Thondup
All Buddhist traditions teach that the practice of loving-kindness can transform our lives. Here, Tulku Thondup offers a step-by-step guide to a Tibetan Buddhist approach to loving-kindness meditation, which focuses on connecting to Avalokitesvara, the bodhisattva of compassion. Dividing the practice into twelve simple steps, this book provides everything readers need to uncover their innate joy and compassion.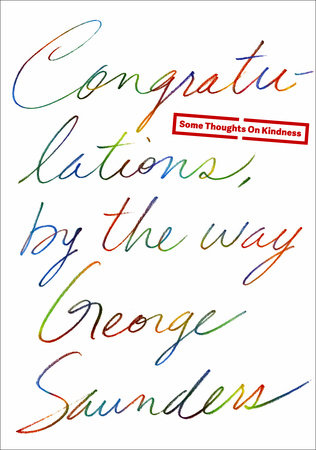 CONGRATULATIONS, BY THE WAY: SOME THOUGHTS ON KINDNESS by George Saunders
This powerful and inspiring meditation on kindness from the bestselling author and New Yorker contributor is based on his hugely popular convocation address at Syracuse University. Congratulations, by the way, is an expanded version of that speech, brings Saunders's trademark wit, wisdom, and compassion to an even broader audience.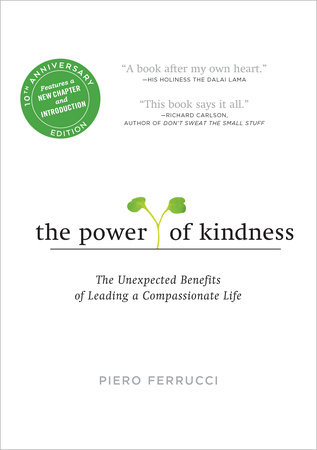 THE POWER OF KINDNESS: THE UNEXPECTED BENEFITS OF LEADING A COMPASSIONATE LIFE–TENTH ANNIVERSARY EDITION by Piero Ferrucci, Dalai Lama
When The Power of Kindness first appeared in 2006 it thrilled and challenged readers with one audacious promise: Your acts of generosity and decency are the secret to a fuller, more satisfying life. Kindness is not some squishy virtue but the very key to your own happiness.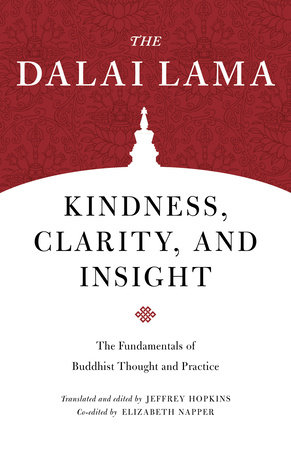 KINDNESS, CLARITY, AND INSIGHT: THE FUNDAMENTALS OF BUDDHIST THOUGHT AND PRACTICE by The Dalai Lama
Drawn from the lectures he gave during his first three visits to North America, the book covers the core subject matter of Tibetan Buddhism, as presented for the first time to an English-speaking audience. The chapters are arranged developmentally from simple to complex topics, which include the luminous nature of the mind, the four noble truths, karma, the common goals of the world's religions, meditation, deities, and selflessness. Central to all these teachings is the necessity of compassion—which the Dalai Lama says is "the essence of religion" and "the most precious thing there is."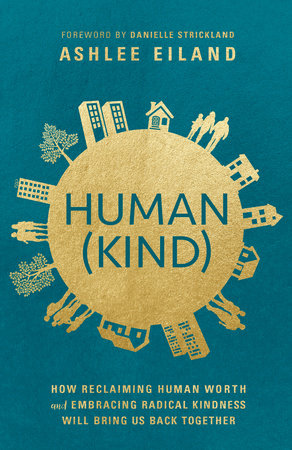 HUMAN(KIND): HOW RECLAIMING HUMAN WORTH AND EMBRACING RADICAL KINDNESS WILL BRING US BACK TOGETHER by Ashlee Eiland, Danielle Strickland
In Human(Kind), Ashlee Eiland shares her compelling story of being a black woman living on two sides of the fence: as the token black girl in majority-white spaces, and as the "whitewashed" black girl in majority black spaces. As she discovers her own unique worth through these recollections, Ashlee learns that extending radical kindness toward every person—regardless of their social status, political views, or religious beliefs—gives us hope and rekindles our common humanity.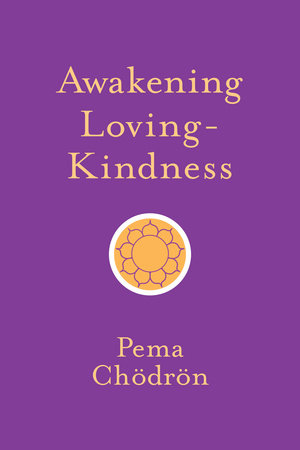 AWAKENING LOVING-KINDNESS by Pema Chodron
Based on talks given during a one-month meditation retreat at Gampo Abbey, where Pema lives and teaches, her teachings here focus on learning how to see the events of our lives as the perfect material for learning to love ourselves and our world playfully and wholeheartedly—and to live in our skin fearlessly, without aggression, harshness, or shame. This is instruction for embarking on the greatest adventure of all, to come alive to your inherent human kindness.
FOR YOUNGER READERS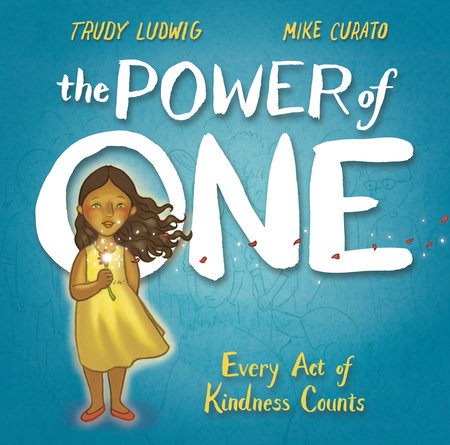 THE POWER OF ONE: EVERY ACT OF KINDNESS COUNTS by Trudy Ludwig, Mike Curato
When one child reaches out in friendship to a classmate who seems lonely, she begins a chain reaction of kindness that ripples throughout her school and her community. One kind act begets another, small good deeds make way for bigger ones, and eventually the whole neighborhood comes together to build something much greater than the sum of its parts.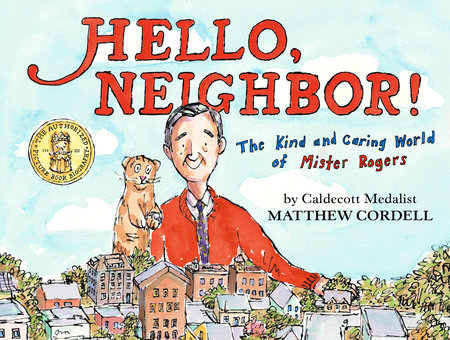 HELLO, NEIGHBOR!: THE KIND AND CARING WORLD OF MISTER ROGERS by Matthew Cordell
Kindness, caring, and reliance on our neighbors are more important now than ever before. We all need more Mister Rogers in our lives. In difficult times, Mister Rogers' Neighborhood provided a refuge for children and their families alike; a way to understand and talk about what was happening, and find hope for a brighter tomorrow. Share that deep respect, care, and quiet joy in the day-to-day with the only authorized picture book biography of Fred Rogers—lovingly created by Caldecott Medalist Matt Cordell.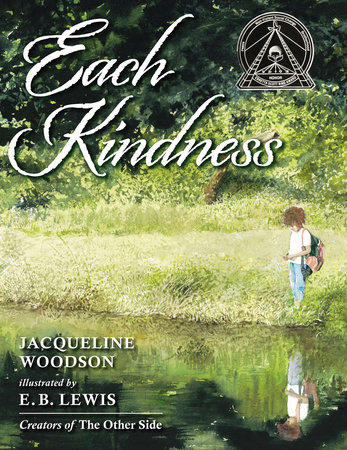 EACH KINDNESS by Jacqueline Woodson; Illustrated E. B. Lewis
WINNER OF A CORETTA SCOTT KING HONOR AND THE JANE ADDAMS PEACE AWARD!
This unforgettable book is written and illustrated by the award-winning team that created The Other Side and the Caldecott Honor winner Coming On Home Soon. With its powerful anti-bullying message and striking art, it will resonate with readers long after they've put it down.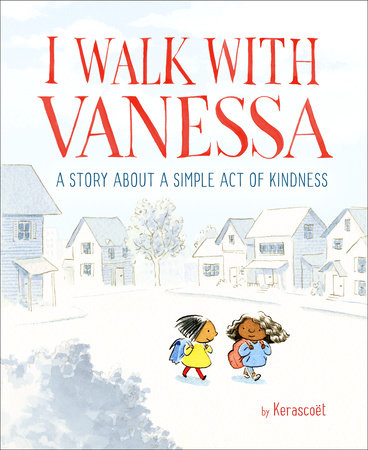 I WALK WITH VANESSA: A STORY ABOUT A SIMPLE ACT OF KINDNESS by Kerascoët
A New York Public Library Best Book of the Year
Inspired by real events, I Walk with Vanessa explores the feelings of helplessness and anger that arise in the wake of seeing a classmate treated badly, and shows how a single act of kindness can lead to an entire community joining in to help. By choosing only pictures to tell their story, the creators underscore the idea that someone can be an ally without having to say a word. With themes of acceptance, kindness, and strength in numbers, this timeless and profound feel-good story will resonate with readers young and old. A Spanish edition is available here.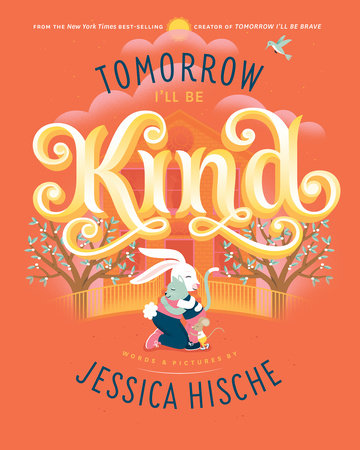 TOMORROW I'LL BE KIND by Jessica Hische
Immerse yourself in the beautifully hand-lettered words of widsom, hope, and positivity alongside adorable illustrations of love and caring. This book is a reminder to all readers, young and old, that the smallest kind gesture can make the biggest difference in the world—we just have to remember to be kind to one another.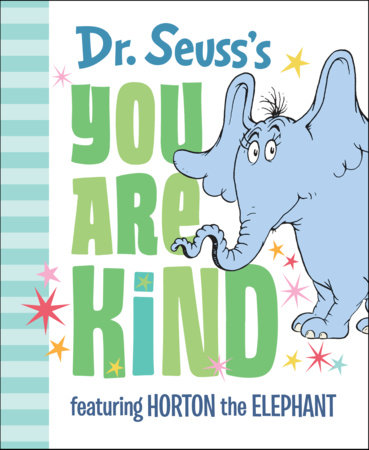 DR. SEUSS'S YOU ARE KIND: FEATURING HORTON THE ELEPHANT by Dr. Seuss
From Horton the Elephant—who taught us that "a person's a person, no matter how small"—comes this sweet, small hardcover book of simple, unrhymed observations about the qualities of kindness.
For more on these and related titles visit: Kindness
---
There's a Book for That! is brought to you by Penguin Random House's Sales department. Please follow our Tumblr by clicking here—and share this link with your accounts: theresabookforthat.tumblr.com. Thank you!
Did you see something on the news or read about something on your commute? Perhaps you noticed something trending on Twitter? Did you think: "There's a book for that!"? Then please, send it our way at theresabookforthat@penguinrandomhouse.com
Posted: February 17, 2021