There's a Book for That: Resolutions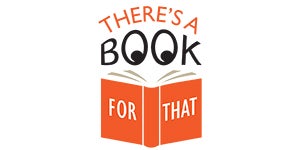 Your success and happiness lies in you. Resolve to keep happy, and your joy and you shall form an invincible host against difficulties.
– Helen Keller
"Out with the old and in with the new!" Well, we don't quite feel that way at Penguin Random House about our books… like Helen Keller's wisdom, the beauty and intelligence of our best titles transcend time. Still, the sentiment is optimistic and a fresh start for one's self in 2017 is usually embraced, witness the resolutions that are bandied about on social media, in conversation and in news features. Who can deny the appeal of the ubiquitous marketing meme "New Year, New You"? What's not as appealing is the toil and discipline involved with healthy change. So we offer our support in the quest for success and happiness with titles that will help readers realize 5 of the most popular New Year's Resolutions as follow:
GET MORE EXERCISE: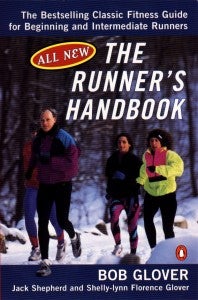 THE RUNNER'S HANDBOOK: THE BESTSELLING CLASSIC FITNESS GUIDE FOR BEGINNING AND INTERMEDIATE RUNNERS by Bob Glover, Jack Shepherd
If you're a runner, or would like to be one, The Runner's Handbook will answer all your questions. Fitness expert Bob Glover-who has trained thousands of runners-shows you how to devise a training program and keep at the top of your form.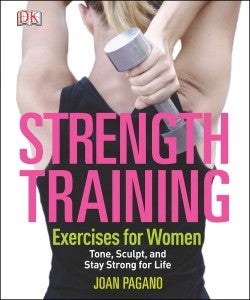 STRENGTH TRAINING EXERCISES FOR WOMEN by Joan Pagano
Packed with more than 200 visual step-by-step exercises designed to burn calories, strengthen the core, and tone the body, Strength Training for Women is a must-have for core-conscious women who want to target key areas of their body and maintain all-round strength and fitness.
GET MORE SLEEP: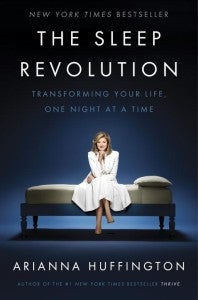 THE SLEEP REVOLUTION: TRANSFORMING YOUR LIFE, ONE NIGHT AT A TIME by Arianna Huffington
In her new book, Arianna Huffington, the co-founder and editor-in-chief of The Huffington Post, delves into the sleep revolution that is happening all across the world. Sleep, she writes, is one of humanity's great unifiers, binding us to each other, to our ancestors, to our past, and to the future. Yet we find ourselves in the middle of a crisis of sleep deprivation, with devastating effects on our health, happiness and performance.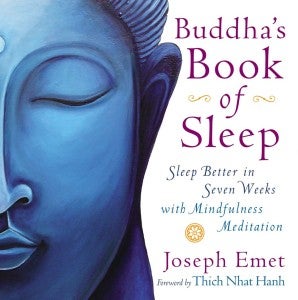 BUDDHA'S BOOK OF SLEEP: SLEEP BETTER IN SEVEN WEEKS WITH MINDFULNESS MEDITATION by Joseph Emet, Thich Nhat Hanh
Enlightened sleep practices for the modern mind.
Buddha's Book of Sleep is the first book to address sleep disturbances with techniques from mindfulness meditation. Yet this is a natural choice—mindfulness meditation has proven effective for psychological problems such as stress, depression, and anxiety, and these very issues are what become sleep problems when your head hits the pillow.
PRACTICE MEDITATION: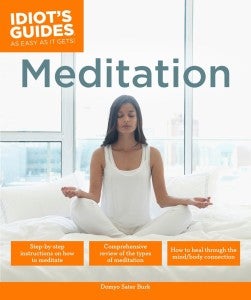 MEDITATION by Domyo Sater Burk
A concise, easy-to-grasp prescriptive primer on the numerous types of meditation and how to practice them. While meditation is viewed in many ways, it's essentially the slowing down of your thoughts in order to achieve awareness. Most meditation practitioners use it as a means of focusing their thoughts and relaxing in their space and mind. Many use it as a daily form of prayer. Meditation can help focus your thinking, lower your stress levels, and lower risks for medical issues.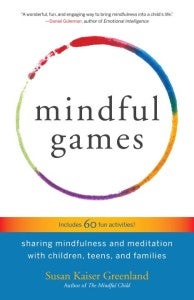 MINDFUL GAMES: SHARING MINDFULNESS AND MEDITATION WITH CHILDREN, TEENS, AND FAMILIES by Susan Kaiser Greenland
Playing games is a great way for kids to develop their focusing and attention skills and to become more mindful. Susan Kaiser Greenland has had a lot of success bringing mindfulness to the classroom, and in this book she shares her experience, showing how parents, caregivers, and teachers can cultivate these qualities at home or in a school setting.
DECLUTTER: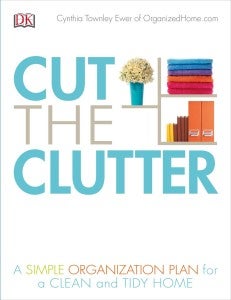 CUT THE CLUTTER by Cynthia Ewer
From how to combat and stay on top of the clutter tide to the most effective tools and methods for cleaning, expert Cynthia Townley Ewer guides you through solving the many obstacles of running an orderly home. Step-by-step instructions, household routines, and quick tips make these daunting tasks easier to tackle, and will leave you with more time and energy for the good things in life.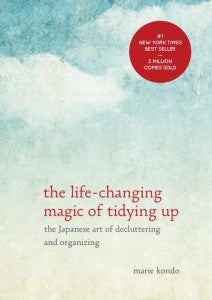 THE LIFE-CHANGING MAGIC OF TIDYING UP: THE JAPANESE ART OF DECLUTTERING AND ORGANIZING by Marie Kondo
Japanese organizational consultant Marie Kondo takes tidying to a whole new level, promising that if you properly declutter your home once, you'll never have to do it again. Whereas most methods advocate a room-by-room or little-by-little approach, the KonMari Method's category-by-category, all-at-once prescription leads to lasting results.
REDUCE CALORIES: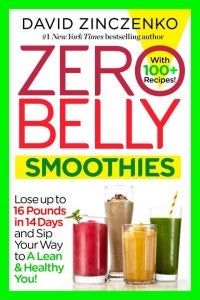 ZERO BELLY SMOOTHIES: LOSE UP TO 16 POUNDS IN 14 DAYS AND SIP YOUR WAY TO A LEAN & HEALTHY YOU! by David Zinczenko
Now in a full-color print edition with added photographs, the much-requested extension of the bestselling Zero Belly books franchise, an essential collection of more than 100 simple, nutritious and delicious smoothies that adhere to the Zero Belly dos and don'ts, including a 3- and 5-day smoothie cleanse to jumpstart rapid weight loss!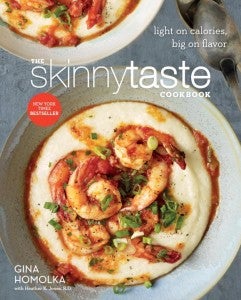 THE SKINNYTASTE COOKBOOK: LIGHT ON CALORIES, BIG ON FLAVOR by Gina Homolka
Skinnytaste.com is the hottest go-to resource for low-fat, low-calorie meals that taste anything but. Gina Homolka—a home cook turned savvy blogger—started the site as she launched her own efforts to lose weight after having her second child, and her recipes instantly resonated with a wide audience.
For our Top 50 Health Books visit the collection: Health for New Year
Posted: January 5, 2017