There's a Book for That: Self-Help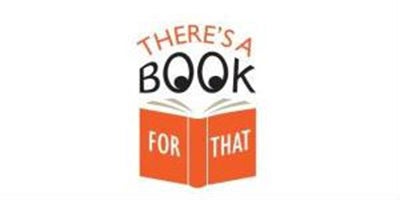 "A real sign of progress is when we no longer punish ourselves for our imperfections."- Yung Pueblo      
 Welcome 2023 and with it our hopes and intentions for health, happiness, and personal growth. While continuing to improve the world we share, the truth holds that self-care is integral to those efforts. To support your New Year, New You goals, we offer 12 of the most popular and inspiring books in the self-help category: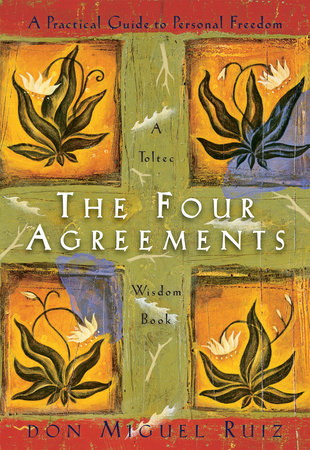 THE FOUR AGREEMENTS: A PRACTICAL GUIDE TO PERSONAL FREEDOM by Don Miguel Ruiz, Janet Mills
In The Four Agreements, bestselling author don Miguel Ruiz reveals the source of self-limiting beliefs that rob us of joy and create needless suffering. Based on ancient Toltec wisdom, The Four Agreements offer a powerful code of conduct that can rapidly transform our lives to a new experience of freedom, true happiness, and love.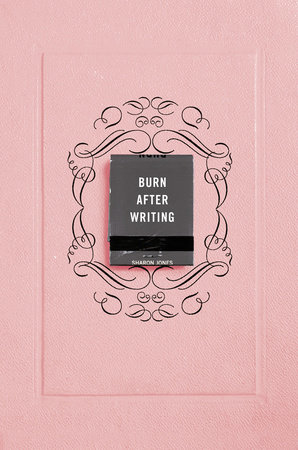 BURN AFTER WRITING by Sharon Jones
Write. Burn. Repeat.
Instagram, WhatsApp, Snapchat, TikTok, VSCO, YouTube…the world has not only become one giant feed, but also one giant confessional. Burn After Writing allows you to spend less time scrolling and more time self-reflecting. Through incisive questions and thought experiments, this journal helps you learn new things while letting others go. Imagine instead of publicly declaring your feelings for others, you privately declared your feelings for yourself?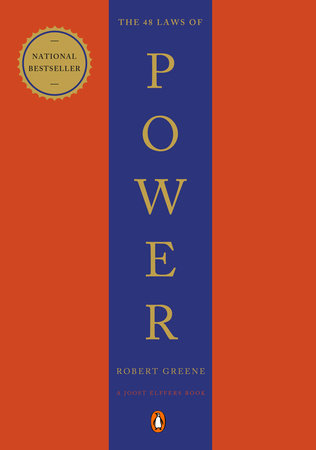 THE 48 LAWS OF POWER by Robert Greene, Joost Elffers
Amoral, cunning, ruthless, and instructive, this multi-million-copy New York Times bestseller is the definitive manual for anyone interested in gaining, observing, or defending against ultimate control – from the author of The Laws of Human Nature. Robert Greene and Joost Elffers have distilled three thousand years of the history of power into 48 essential laws.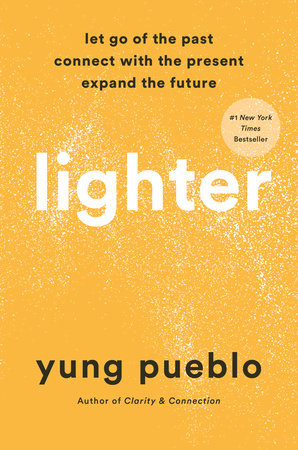 LIGHTER: LET GO OF THE PAST, CONNECT WITH THE PRESENT, AND EXPAND THE FUTURE by yung pueblo
In Lighter, yung pueblo demonstrates how we can all move forward in our healing, from learning self-compassion to letting go to becoming emotionally mature. As the heaviness falls away, our minds will stop feeling overburdened with tension, we'll be able to reconnect with the present, and the world around us will become more inviting, crisp, and newly vibrant. But these are just the first steps. As we grow stronger and expand our self-awareness, it's our responsibility—and part of the healing journey—to take actions to support the health and harmony of all people. The final section of Lighter shows how we can and must contribute to building a world that is no longer structurally harmful, but instead, structurally compassionate.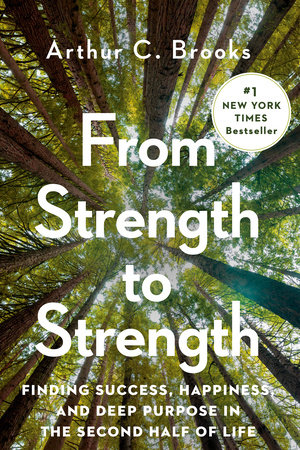 FROM STRENGTH TO STRENGTH: FINDING SUCCESS, HAPPINESS, AND DEEP PURPOSE IN THE SECOND HALF OF LIFE by Arthur C. Brooks
"In this book, Arthur C. Brooks helps people find greater happiness as they age and change." —The Dalai Lama
The roadmap for finding purpose, meaning, and success as we age, from Harvard professor, and the Atlantic's happiness columnist Arthur Brooks. Drawing on social science, philosophy, biography, theology, and eastern wisdom, as well as dozens of interviews with everyday men and women, Brooks shows us that true life success is well within our reach. By refocusing on certain priorities and habits that anyone can learn, such as deep wisdom, detachment from empty rewards, connection and service to others, and spiritual progress, we can set ourselves up for increased happiness.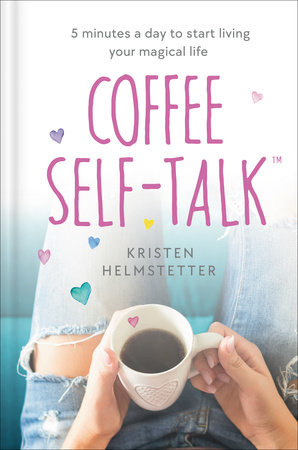 COFFEE SELF-TALK: 5 MINUTES A DAY TO START LIVING YOUR MAGICAL LIFE by Kristen Helmstetter
Short affirmations to help you boost your self-esteem, find happiness, and attract the magical life of your dreams—all with your next cup of coffee! No matter your circumstances, now is the time to live your best, most magical life—faster than it takes to finish your first cup of coffee!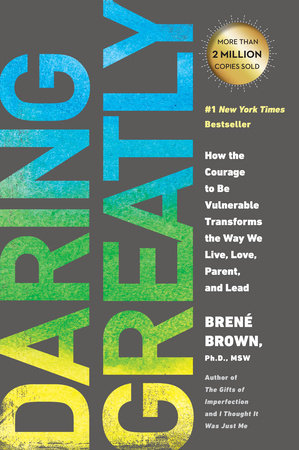 DARING GREATLY: HOW THE COURAGE TO BE VULNERABLE TRANSFORMS THE WAY WE LIVE, LOVE, PARENT, AND LEAD by Brené Brown
From thought leader Brené Brown, a transformative new vision for the way we lead, love, work, parent, and educate that teaches us the power of vulnerability. Every day we experience the uncertainty, risks, and emotional exposure that define what it means to be vulnerable or to dare greatly. Based on twelve years of pioneering research, Brené Brown PhD, MSW, dispels the cultural myth that vulnerability is weakness and argues that it is, in truth, our most accurate measure of courage.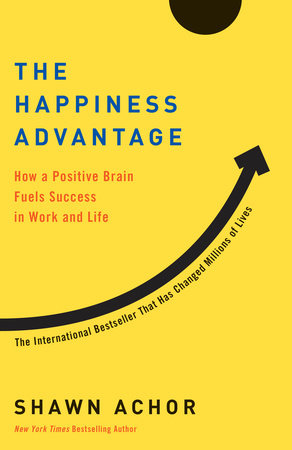 THE HAPPINESS ADVANTAGE: HOW A POSITIVE BRAIN FUELS SUCCESS IN WORK AND LIFE by Shawn Achor
An engaging, deeply researched guide to flourishing in a world of increasing stress and negativity—the inspiration for one of the most popular TED Talks of all time!
Happiness is not the belief that we don't need to change; it is the realization that we can. Drawing on original research—including one of the largest studies of happiness ever conducted—and work in boardrooms and classrooms across forty-two countries, Shawn Achor shows us how to rewire our brains for positivity and optimism to reap the happiness advantage in our lives, our careers, and even our health.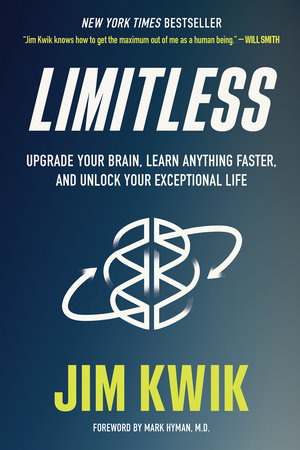 LIMITLESS: UPGRADE YOUR BRAIN, LEARN ANYTHING FASTER, AND UNLOCK YOUR EXCEPTIONAL LIFE by Jim Kwik
Limitless gives people the ability to accomplish more–more productivity, more transformation, more personal success and business achievement–by changing their Mindset, Motivation, and Methods.For over 25 years, Jim Kwik has worked closely with successful men and women who are at the top in their fields as actors, athletes, CEOs, and business leaders from all walks of life to unlock their true potential. In this groundbreaking book, he reveals the science-based practices and field-tested tips to accelerate self-learning, communication, memory, focus, recall, and speed reading, to create fast, hard results.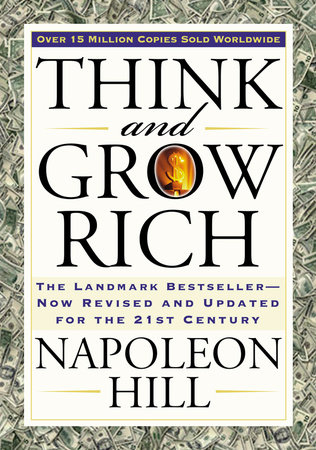 THINK AND GROW RICH: THIS BOOK COULD BE WORTH A MILLION DOLLARS TO YOU by Napoleon Hill
Andrew Carnegie's magic formula for success was the direct inspiration for this book. Carnegie demonstrated its soundness when his coaching brought fortunes to those young men to whom he had disclosed his secret. This book will teach you that secret—and the secrets of other great men like him. It will show you not only what to do but also how to do it. If you learn and apply the simple basic techniques revealed here, you will have mastered the secret of true and lasting success—and you may have whatever you want in life!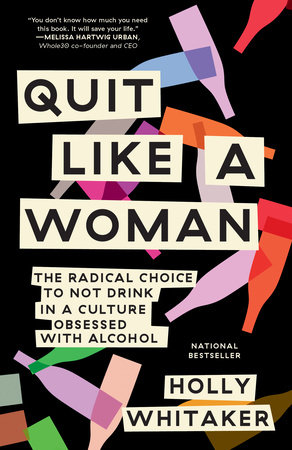 QUIT LIKE A WOMAN: THE RADICAL CHOICE TO NOT DRINK IN A CULTURE OBSESSED WITH ALCOHOL by Holly Whitaker
The founder of the first female-focused recovery program offers a radical new path to sobriety. We live in a world obsessed with drinking. When Holly Whitaker decided to seek help after one too many benders, she embarked on a journey that led not only to her own sobriety, but revealed the insidious role alcohol plays in our society and in the lives of women in particular. Written in a relatable voice that is honest and witty, Quit Like a Woman is at once a groundbreaking look at drinking culture and a road map to cutting out alcohol in order to live our best lives without the crutch of intoxication. You will never look at drinking the same way again.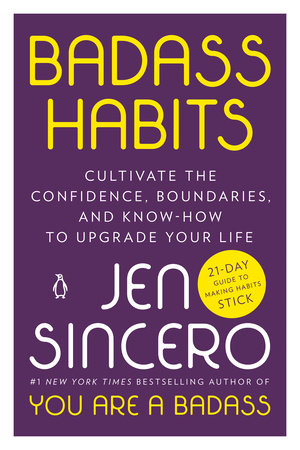 BADASS HABITS: CULTIVATE THE CONFIDENCE, BOUNDARIES, AND KNOW-HOW TO UPGRADE YOUR LIFE by Jen Sincero
Habit busting and building goes way beyond becoming a dedicated flosser or never showing up late again–our habits reveal our unmet desires, the gaps in our boundaries, our level of self-awareness, and our unconscious beliefs and fears…The book includes enlightening interviews with people who've successfully strengthened their discipline backbones, new perspective on how to train our brains to become our best selves, and offers a simple, 21 day, step-by-step guide for ditching habits that don't serve us and developing the habits we deem most important.
For more about these and other recommended self-help titles visit Self-Help 2023
---
There's a Book for That! is brought to you by Penguin Random House's Sales department. Please follow our Tumblr by clicking here—and share this link with your accounts: theresabookforthat.tumblr.com. Thank you!
Did you see something on the news or read about something on your commute? Perhaps you noticed something trending on Twitter? Did you think: "There's a book for that!"? Then please, send it our way at theresabookforthat@penguinrandomhouse.com
Posted: January 5, 2023