There's a Book for That: Sharks!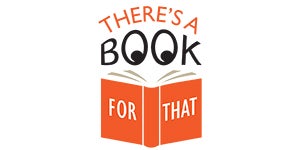 The phenomenon continues! In its 29th year, The Discovery Channel's Shark Week is making a splash this week, but also received viewer backlash because Olympic gold medalist Michael Phelps didn't race a real Great White shark in its "Phelps Vs. Shark" episode. The network responded saying, "In Phelps Vs Shark we enlisted world class scientists to take up the challenge of making the world's greatest swimmer competitive with a Great White… all the promotion, interviews and the program itself made clear that the challenge wasn't a side by side race."
Here at There's a Book for That, we have some side-by-side competition for television: shark books! The fascination with sharks will last beyond the final episode on Sunday. Our catch showcases novels, graphic memoirs, photography, historic shark attacks and books for kids. And there's no danger dipping into their pages…
FEATURED TITLES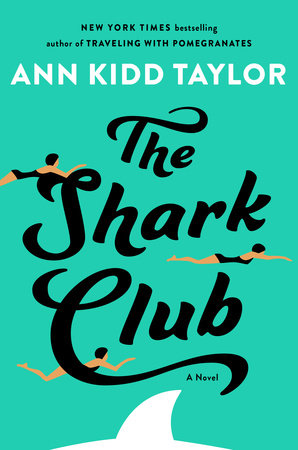 THE SHARK CLUB by Ann Kidd Taylor
A debut novel about love, loss, and sharks by the New York Times bestselling co-author of the memoir Traveling with Pomegranates. On a summer day on the Gulf of Mexico in 1988, two extraordinary things happen to twelve-year-old Maeve Donnelly. First, she is kissed by Daniel, the boy of her dreams. Then, she is attacked by a Black Tip shark. Eighteen years later, Maeve is a world-traveling marine biologist studying and swimming with the very animals that once threatened …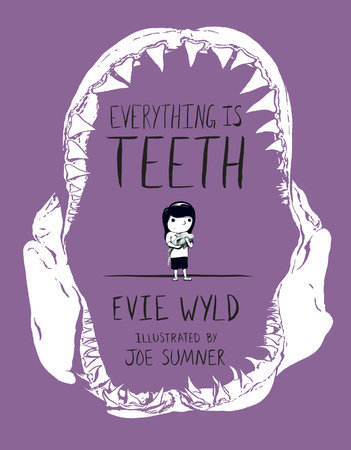 EVERYTHING IS TEETH by Evie Wyld, Joe Sumner
When she was a little girl, passing her summers in the heat of coastal Australia, Evie Wyld was captivated by sharks—by their innate ruthlessness, stealth, and immeasurable power—and they have never released their hold on her imagination. From the award-winning author of All the Birds, Singing, here is a deeply moving graphic memoir about family, love, loss, and the irresistible forces that, like sharks, course through life unseen, ready to emerge at any moment.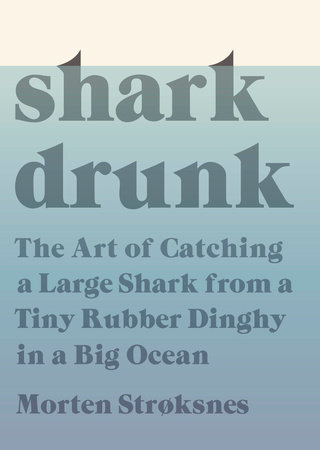 SHARK DRUNK: THE ART OF CATCHING A LARGE SHARK FROM A TINY RUBBER DINGHY IN A BIG OCEAN by Morten
A salty story of friendship, adventure, and the explosive life that teems beneath the ocean
The Lofoten archipelago, just North of the Arctic Circle, is a place of unsurpassed beauty—the skyline spikes with dramatic peaks; the radiant greens and purples of the Northern Lights follow summers where the sun never sets. It's a place of small villages, where the art of fishing, though evolving, is still practiced in traditional ways.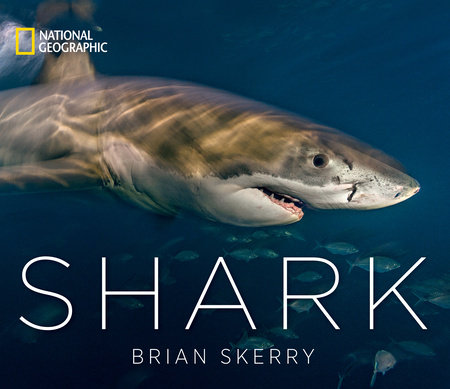 SHARK by Brian Skerry
Get closer to the beauty and power of sharks with award-winning National Geographic photographer Brian Skerry as he illustrates their remarkable evolutionary adaptations and their huge importance to marine ecosystems around the world.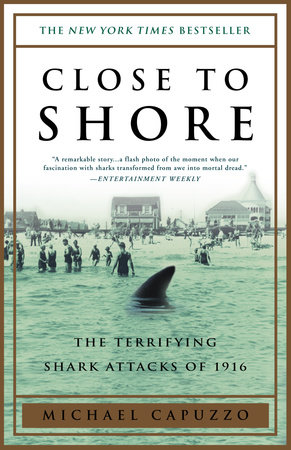 CLOSE TO SHORE: THE TERRIFYING SHARK ATTACKS OF 1916 by Michael Capuzzo
Combining rich historical detail and a harrowing, pulse-pounding narrative, Close to Shore brilliantly re-creates the summer of 1916, when a rogue Great White shark attacked swimmers along the New Jersey shore, triggering mass hysteria and launching the most extensive shark hunt in history.
FOR YOUNGER READERS
SHARKS AND OTHER SEA CREATURES by DK; Ages 2 to 5
A book filled with craft activities and amazing facts about the colorful creatures from under the sea, perfect for fostering kids' creativity and learning.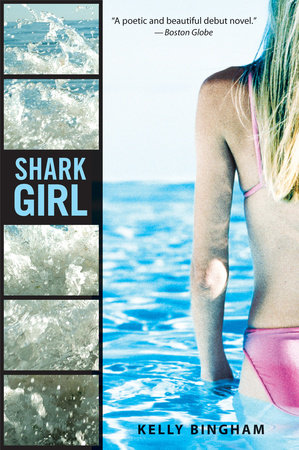 SHARK GIRL by Kelly Bingham; Ages 12 And Up
On a sunny day in June, at the beach with her mom and brother, fifteen-year-old Jane Arrowood went for a swim. And then everything — absolutely everything — changed. Now she's counting down the days until she returns to school with her fake arm, where she knows kids will whisper, "That's her — that's Shark Girl," as she passes.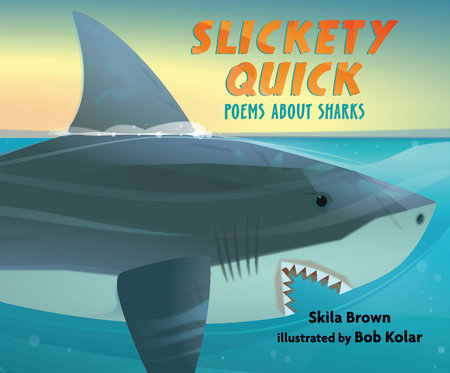 SLICKETY QUICK: POEMS ABOUT SHARKS by Skila Brown; illustrated by Bob Kolar; Ages 6 – 9 years
Fourteen shark species, from the utterly terrifying to the surprisingly docile, glide through the pages of this vibrantly illustrated, poetic picture book. Sneaky shark facts ripple through each spread to further inform the brave and curious young reader intrigued by the power — and danger — of these amazing creatures.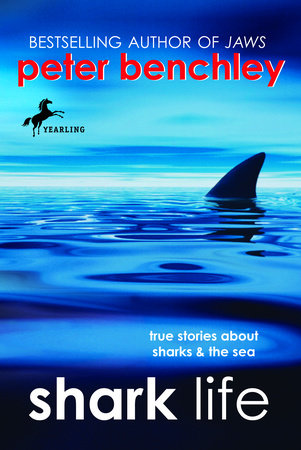 SHARK LIFE: TRUE STORIES ABOUT SHARKS & THE SEA by Peter Benchley, Karen Wojtyla; Ages 8 to 12
In this riveting true adventure tale and informative guide to the sea, master storyteller Peter Benchley drew on more than four decades of diving experience to bring us face-to-face with the array of sharks and other marine animals he and his family encountered, almost always on purpose—but sometimes by accident.
For more on these and other toothy titles, visit the collection Sharks
Posted: July 26, 2017