There's a Book for That: Short Stories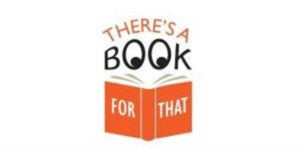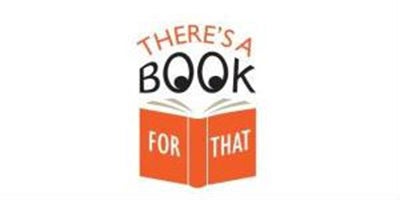 Did you know that May is Short Story Month? And that much of Penguin Random House's most acclaimed, prize-winning fiction is of the short story variety? A great short story can leave a strong impression on its reader, given the author's economy of language in developing plot and character. Our recommended collections span the globe and a gamut of themes, yet won't take hours to inhabit. Enjoy!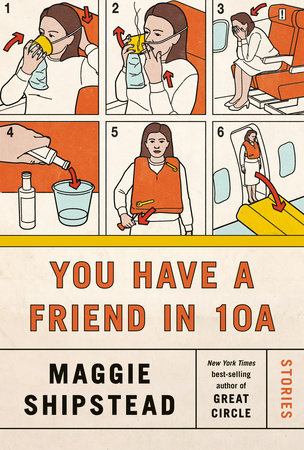 YOU HAVE A FRIEND IN 10A: STORIES by Maggie Shipstead
From the Booker Prize nominee and New York Times best-selling author of Great Circle, a piercing, irresistible first collection of short stories exquisite in their craft and audacious in their range: In these and other stories, knockout after knockout, Maggie Shipstead delivers another "extraordinary" (New York Times) work of fiction and seals her reputation as a writer of "breathtaking range and skill" (Kirkus Reviews). Rich in imagination and dazzling in its shapeshifting style, You Have a Friend in 10A excavates the complexities of love, sex, and life in ways unsparing and hilarious, sharp-eyed and tender.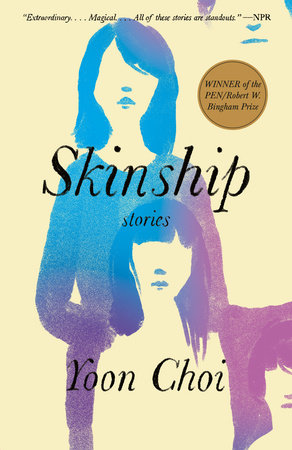 SKINSHIP: STORIES by Yoon Choi
An exquisite short story collection from a breathtaking new voice—centered on a constellation of Korean American families. Through an indelible array of lives, Yoon Choi explores where first and second generations either clash or find common ground, where meaning falls in the cracks between languages, where relationships bend under the weight of tenderness and disappointment, where displacement turns to heartbreak.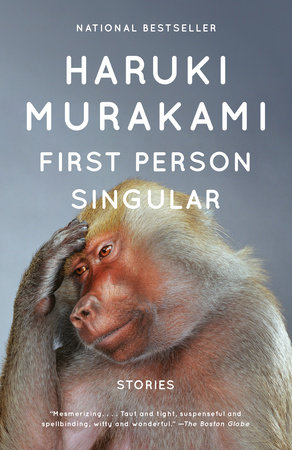 FIRST PERSON SINGULAR: STORIES by Haruki Murakami, Philip Gabriel
These eight stories, all told in the first person, showcase Haruki Murakami's reality-bending skills at their very finest. From memories of youth, meditations on music, and an ardent love of baseball to dreamlike scenarios and imaginary jazz albums, together these tales challenge the boundary between the mind and the real world. Here we encounter men having a beer with a talking monkey, analyzing tanka poems written by a former lover, and in the throes of Beatlemania. And, occasionally, a narrator who may or may not be Murakami himself.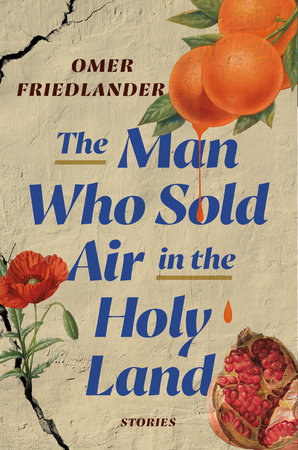 THE MAN WHO SOLD AIR IN THE HOLY LAND: STORIES by Omer Friedlander
People strive for connection in this debut work of fiction set in Israel and the Middle East: a magically rich collection of stories in the tradition of Michael Chabon, Nicole Krauss, and Nathan Englander. In The Man Who Sold Air in the Holy Land, moments of fragile intimacy mix with comedy and notes of the absurd; these are fairy tales turned on their heads by the stakes of real life. These stories are the literary equivalent of Chagall's brushstrokes, offering enchantment as they take you somewhere far away yet achingly near, revealing the shared humanity that transcends physical, political, and religious boundaries, with a universal appeal to the heart.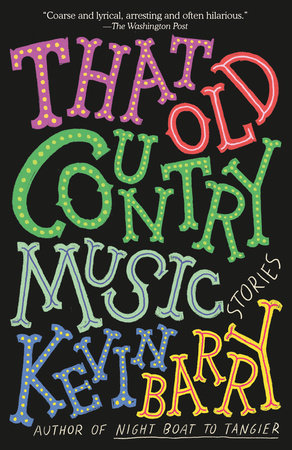 THAT OLD COUNTRY MUSIC: STORIES by Kevin Barry
A collection of short stories of rural Ireland in the classic Irish mode: full of love (and sex), melancholy and magic, bedecked in some of the most gorgeous prose being written today—from the author of the wildly acclaimed Night Boat to Tangier.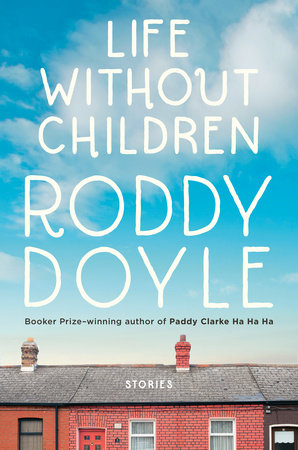 LIFE WITHOUT CHILDREN: STORIES by Roddy Doyle
A brilliantly warm and witty portrait of our pandemic lives, told in ten heartrending short stories, from the Booker Prize–winning author of Paddy Clarke Ha Ha Ha. Love and marriage. Children and family. Death and grief. Life touches everyone the same. But living under lockdown, it changes us alone. Told with Doyle's signature warmth, wit, and extraordinary eye for the richness that underpins the quiet of our lives, Life Without Children cuts to the heart of how we are all navigating loss, loneliness, and the shifting of history underneath our feet.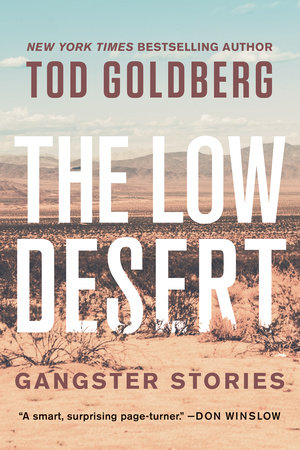 THE LOW DESERT: GANGSTER STORIES by Tod Goldberg
Raymond Carver meets Elmore Leonard in this extraordinary collection of contemporary crime writing set in the critically acclaimed Gangsterland universe, a series called "gloriously original" by The New York Times Book Review. With gimlet-eyed cool and razor-sharp wit, these spare, stylish stories from a master of modern crime fiction assemble a world of gangsters and con men, of do-gooders breaking bad and those caught in the crossfire. Witty, brutal, and fast-paced, these stories expand upon the saga of Chicago hitman-turned-Vegas-rabbi Sal Cupertine—first introduced in Gangsterland and continued in Gangster Nation—while revealing how the line between good and bad is often a mirage.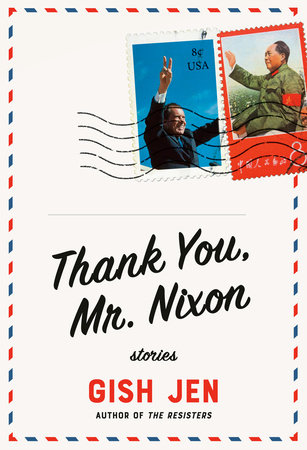 THANK YOU, MR. NIXON: STORIES by Gish Jen
The acclaimed, award-winning author of The Resisters takes measure of the fifty years since the opening of China and its unexpected effects on the lives of ordinary people. It is a unique book that only Jen could write—a story collection accruing the power of a novel as it proceeds—a work that Cynthia Ozick has called "an art beyond art. It is life itself."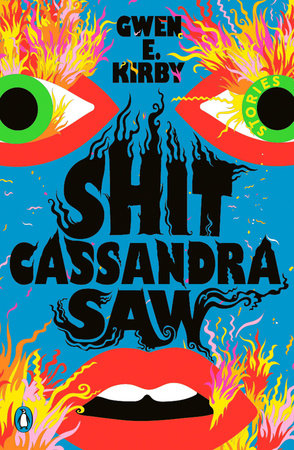 SHIT CASSANDRA SAW: STORIES by Gwen E. Kirby
Margaret Atwood meets Buffy in these funny, warm, and furious stories of women at their breaking points, from Hellenic times to today. When these women tell the stories of their triumphs as well as their pain, they emerge as funny, angry, loud, horny, lonely, strong protagonists who refuse be secondary characters a moment longer.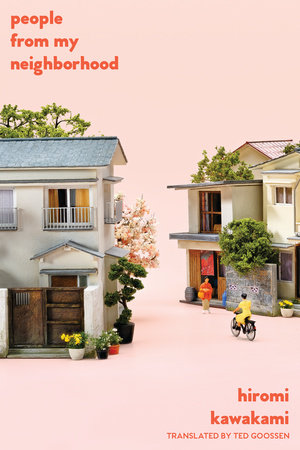 PEOPLE FROM MY NEIGHBORHOOD: STORIES by Hiromi Kawakami: Translated by Ted Goossen
From the author of the internationally bestselling Strange Weather in Tokyo, a collection of interlinking stories that masterfully blend the mundane and the mythical—"fairy tales in the best Brothers Grimm tradition: naïf, magical, and frequently veering into the macabre" (Financial Times). A bossy child who lives under a white cloth near a tree; a schoolgirl who keeps doll's brains in a desk drawer; an old man with two shadows, one docile and one rebellious; a diplomat no one has ever seen who goes fishing at an artificial lake no one has ever heard of. These are some of the inhabitants of People from My Neighborhood.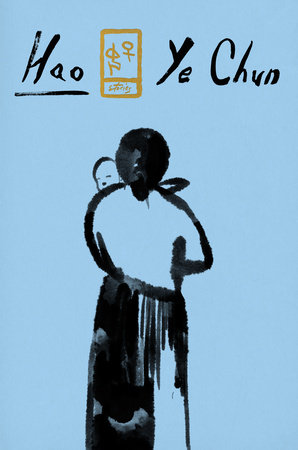 HAO: STORIES by Ye Chun
Longlisted for the 2022 Andrew Carnegie Medal for Excellence in Fiction
An extraordinary debut collection of short stories by a three-time Pushcart Prize winner following Chinese women in both China and the United States who turn to signs and languages as they cross the alien landscapes of migration and motherhood. By turns reflective and visceral, the stories in Hao examine the ways in which women can be silenced as they grapple with sexism and racism, and how they find their own language to define their experience.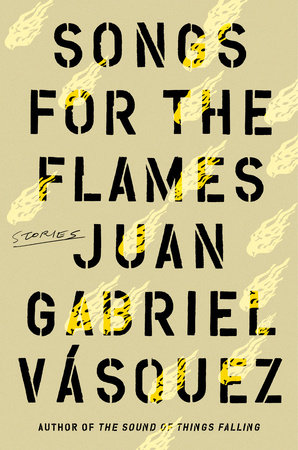 SONGS FOR THE FLAMES: STORIES by Juan Gabriel Vasquez: translated by Anne McLean
Juan Gabriel Vásquez returns to stories with these nine morally complex tales, fresh proof of his narrative versatility and his profound understanding of the lives of others. There's a romantic wistfulness that combusts with the realities of dangerous histories, both personal and political, to throw these characters into the flames from which they either emerge purified, reborn, or burned and destroyed.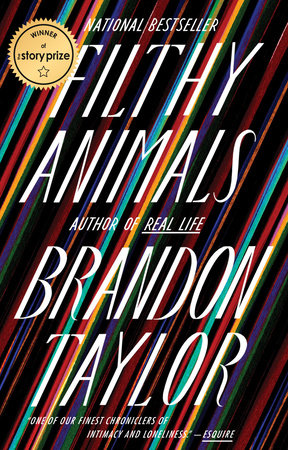 FILTHY ANIMALS: STORIES by Brandon Taylor
In the series of linked stories at the heart of Filthy Animals, set among young creatives in the American Midwest, a young man treads delicate emotional waters as he navigates a series of sexually fraught encounters with two dancers in an open relationship, forcing him to weigh his vulnerabilities against his loneliness. In other stories, a young woman battles with the cancers draining her body and her family; menacing undercurrents among a group of teenagers explode in violence on a winter night; a little girl tears through a house like a tornado, driving her babysitter to the brink; and couples feel out the jagged edges of connection, comfort, and cruelty.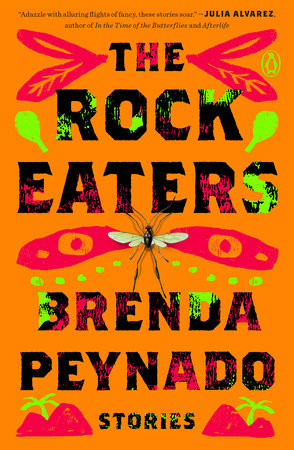 THE ROCK EATERS: STORIES by Brenda Peynado
An NPR Best Book of 2021 * NYPL 10 Best Books for Adults, 2021
A story collection, in the vein of Carmen Maria Machado, Kelly Link, and Nana Kwame Adjei-Brenyah, spanning worlds and dimensions, using strange and speculative elements to tackle issues ranging from class differences to immigration to first-generation experiences to xenophobia
For more on these and other terrific short stories, visit the collection Short Story Month
---
There's a Book for That! is brought to you by Penguin Random House's Sales department. Please follow our Tumblr by clicking here—and share this link with your accounts: theresabookforthat.tumblr.com. Thank you!
Did you see something on the news or read about something on your commute? Perhaps you noticed something trending on Twitter? Did you think: "There's a book for that!"? Then please, send it our way at theresabookforthat@penguinrandomhouse.com
Posted: May 17, 2022