There's a Book for That: Silicon Valley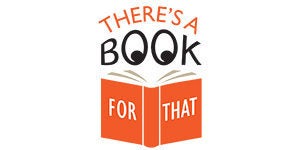 Given the popularity of the current HBO documentary, "Inventor" – about the rise and fall of Theranos, the one-time multibillion-dollar healthcare company founded by Elizabeth Holmes – Silicon Valley's darker side continues to be a fascinating topic. As we contemplate privacy and social mores in a brave new world, the following books are here to keep readers savvy about the power of Silicon Valley: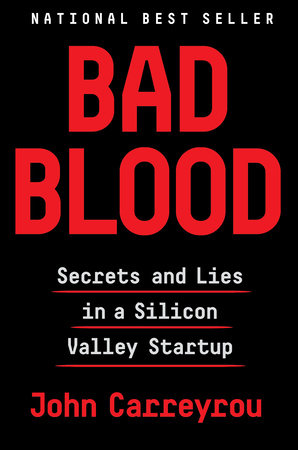 BAD BLOOD: SECRETS AND LIES IN A SILICON VALLEY STARTUP by John Carreyrou
NEW YORK TIMES BEST SELLER • NAMED ONE OF THE BEST BOOKS OF THE YEAR BY: NPR, The New York Times Book Review, Time, Wall Street Journal, Washington Post
The full inside story of the breathtaking rise and shocking collapse of Theranos, the one-time multibillion-dollar biotech startup founded by Elizabeth Holmes—now the subject of the HBO documentary "The Inventor"—by the prize-winning journalist who first broke the story and pursued it to the end. Carreyrou tells a riveting story of the biggest corporate fraud since Enron, a tale of ambition and hubris set amid the bold promises of Silicon Valley.
"The story is even crazier than I expected, and I found myself unable to put it down once I started. This book has everything: elaborate scams, corporate intrigue, magazine cover stories, ruined family relationships, and the demise of a company once valued at nearly $10 billion." —Bill Gates
A film version of Bad Blood is currently in development, with Jennifer Lawrence set to star as Holmes, and "Vice" director, Adam McKay slated to direct.
ZUCKED: WAKING UP TO THE FACEBOOK CATASTROPHE by Roger McNamee
The story of how a noted tech venture capitalist, an early mentor to Mark Zuckerberg and investor in his company, woke up to the serious damage Facebook was doing to our society and set out to try to stop it. ZUCKED is McNamee's intimate reckoning with the catastrophic failure of the head of one of the world's most powerful companies to face up to the damage he is doing. Like Jimmy Stewart in "Rear Window", Roger McNamee happened to be in the right place to witness a crime, and it took him some time to make sense of what he was seeing and what we ought to do about it. The result of that effort is a wise, hard-hitting, and urgently necessary account.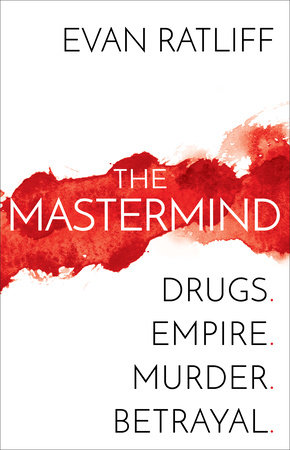 THE MASTERMIND: DRUGS. EMPIRE. MURDER. BETRAYAL. by Evan Ratliff
The incredible true story of decade-long quest to bring down Paul Le Roux—the creator of a frighteningly powerful internet-enabled cartel, who merged the ruthlessness of a drug lord with the technological savvy of a Silicon Valley entrepreneur.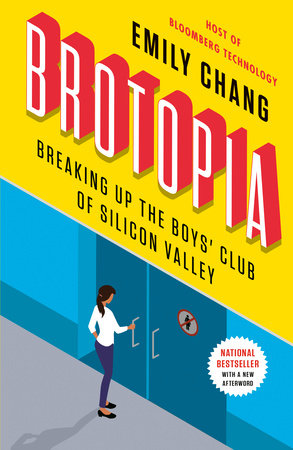 BROTOPIA: BREAKING UP THE BOYS' CLUB OF SILICON VALLEY by Emily Chang
An instant national bestseller, this powerful exposé of sexism in Silicon Valley is now in paperback and updated with new material. For women in tech, Silicon Valley is a "Brotopia" where men hold all the cards and make all the rules. Vastly outnumbered, women face toxic workplaces rife with discrimination and sexual harassment, where investors take meetings in hot tubs and network at sex parties. While #MeToo and #TimesUp have upended Hollywood, Washington, and beyond, we must take a deeper look into Silicon Valley, which has the power to transform our lives and future more than any other industry.
In this powerful exposé, Bloomberg TV journalist Emily Chang reveals how Silicon Valley got so sexist despite its utopian ideals, why bro culture endures despite decades of companies claiming the moral high ground —and how women are finally starting to speak out and fight back.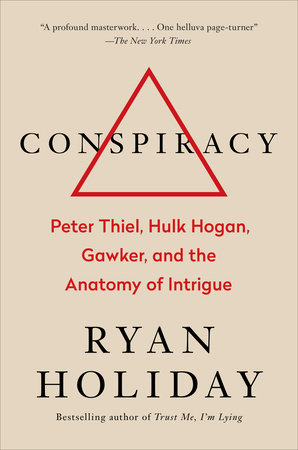 CONSPIRACY by Peter Thiel, Hulk Hogan, Gawker, and the Anatomy of Intrigue by Ryan Holiday
A stunning story about how power works in the modern age—the book the New York Times called "one helluva page-turner." In 2007, a short blogpost on Valleywag, the Silicon Valley-vertical of Gawker Media, outed PayPal founder and billionaire investor Peter Thiel as gay. Thiel's sexuality had been known to close friends and family, but he didn't consider himself a public figure, and believed the information was private. This post would be the casus belli for a meticulously plotted conspiracy that would end nearly a decade later with a $140 million dollar judgment against Gawker, its bankruptcy and with Nick Denton, Gawker's CEO and founder, out of a job. Only later would the world learn that Gawker's demise was not incidental—it had been masterminded by Thiel.
In Holiday's masterful telling of this nearly unbelievable conspiracy, informed by interviews with all the key players, this case transcends the narrative of how one billionaire took down a media empire or the current state of the free press. It's a study in power, strategy, and one of the most wildly ambitious—and successful—secret plots in recent memory.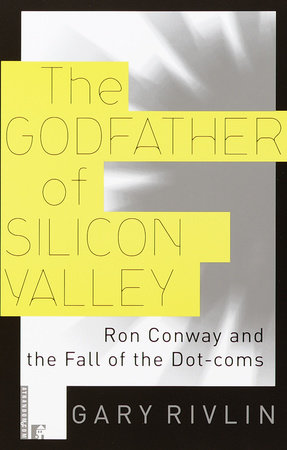 THE GODFATHER OF SILICON VALLEY: RON CONWAY AND THE FALL OF THE DOT-COMS by Gary Rivlin
Gary Rivlin tells the story of Ron Conway, the man who has placed more bets on Internet start-ups than anyone eise in Silicon Valley. Conway is a reader-friendly way into the realm of angel financing, where independently wealthy investors link up with companies just as they are being born. The Godfather of Silicon Valley takes you into this fascinating world on the edges of the financial universe, where the pace is frantic, the story lines are rich, and every moment is perilous.
For more on these titles, including audiobook formats, visit Silicon Valley
---
There's a Book for That! is brought to you by Penguin Random House's Sales department. Please follow our Tumblr by clicking here—and share this link with your accounts: theresabookforthat.tumblr.com. Thank you!
Did you see something on the news or read about something on your commute? Perhaps you noticed something trending on Twitter? Did you think: "There's a book for that!"? Then please, send it our way at theresabookforthat@penguinrandomhouse.com
Posted: March 28, 2019