There's a Book for That: Sole Survivor Novels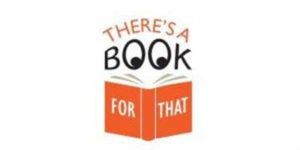 What could be more compelling than the story of a sole survivor? Think Tom Hanks in Castaway, or the true story of Ruben Van Assouw, the 9-year-old Dutch boy who was the only survivor of a 2010 plane crash in Libya. Ruben's life inspired Ann Napolitano to write her novel DEAR EDWARD, published this month by The Dial Press. To accompany it, we offer some other standout fiction with sole survivor characters, beginning with a classic: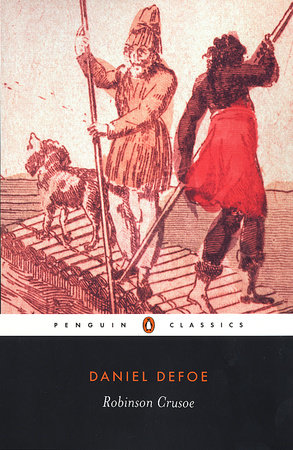 ROBINSON CRUSOE by Daniel Defoe
The original tale of a castaway struggling to survive on a remote desert island, and one of the first novels in English
The sole survivor of a shipwreck, Robinson Crusoe is washed up on a desert island. In his journal he chronicles his daily battle to stay alive, as he conquers isolation, fashions shelter and clothes, enlists the help of a native islander who he names 'Friday', and fights off cannibals and mutineers. Written in an age of exploration and enterprise, it has been variously interpreted as an embodiment of British imperialist values, as a portrayal of 'natural man', or as a moral fable. But above all is a brilliant narrative, depicting Crusoe's transformation from terrified survivor to self-sufficient master of an island. This edition contains a full chronology of Defoe's life and times, explanatory notes, glossary and a critical introduction discussing Robinson Crusoe as a pioneering work of modern psychological realism.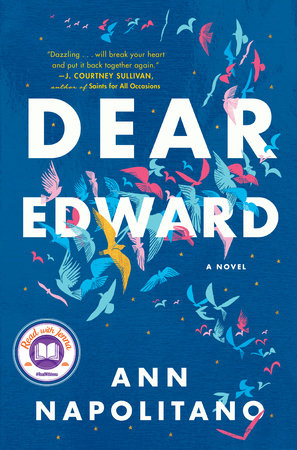 DEAR EDWARD by Ann Napolitano
One summer morning, twelve-year-old Edward Adler, his beloved older brother, his parents, and 183 other passengers board a flight in Newark headed for Los Angeles. Among them is a Wall Street wunderkind, a young woman coming to terms with an unexpected pregnancy, an injured vet returning from Afghanistan, a septuagenarian business tycoon, and a free-spirited woman running away from her controlling husband. And then, tragically, the plane crashes. Edward is the sole survivor. Edward's story captures the attention of the nation, but he struggles to find a place for himself in a world without his family. He continues to feel that a piece of him has been left in the sky, forever tied to the plane and all of his fellow passengers. But then he makes an unexpected discovery—one that will lead him to the answers of some of life's most profound questions: When you've lost everything, how do find yourself? How do you discover your purpose?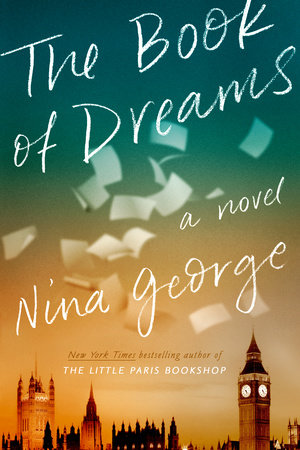 THE BOOK OF DREAMS by Nina George
Henri Skinner is a hardened ex-war reporter on the run from his past. On his way to see his son, Sam, for the first time in years, Henri steps into the road without looking and collides with oncoming traffic. He is rushed to a nearby hospital where he floats, comatose, between dreams, reliving the fairytales of his childhood and the secrets that made him run away in the first place. After the accident, Sam—a thirteen-year old synesthete with an IQ of 144 and an appetite for science fiction—waits by his father's bedside every day. There he meets Eddie Tomlin, a woman forced to confront her love for Henri after all these years, and twelve-year old Madelyn Zeidler, a coma patient like Henri and the sole survivor of a traffic accident that killed her family. As these four very different individuals fight—for hope, for patience, for life—they are bound together inextricably, facing the ravages of loss and first love side by side.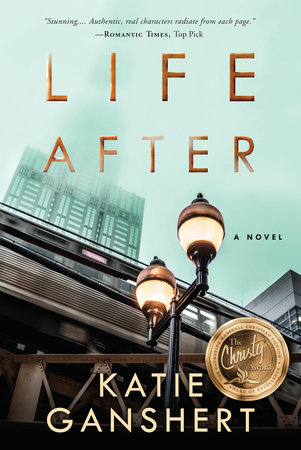 LIFE AFTER by Katie Ganshert
Autumn Manning is the sole survivor of a terrible tragedy on the El tracks in Chicago, but while the nation calls her "a miracle," the life she has known has ended. Her days are spent locked alone, in her apartment, away from family and friends, hiding from the world. Her only interest is in digging up information about the victims, the thirty others who lost their lives when she lived. A year after the event, Autumn is stirred to life again by twelve months of letters from eleven-year-old Mia Elliot, a hurting daughter trying to make sense of losing her mother in the tragedy. Autumn wants to see healing for Mia, and she wants to bring attention to all the victims, to bring their stories to life and for people to remember their legacies.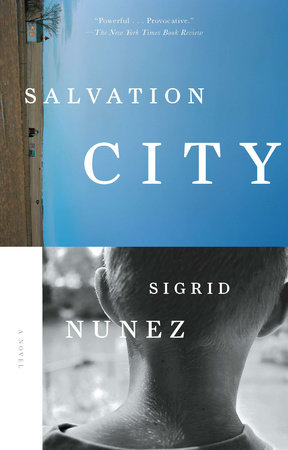 SALVATION CITY by Sigrid Nunez
His family's sole survivor after a flu pandemic has killed large numbers of people worldwide, Cole Vining is lucky to have found refuge with the evangelical Pastor Wyatt and his wife in a small town in southern Indiana. As the world outside has grown increasingly anarchic, Salvation City has been spared much of the devastation, and its residents have renewed their preparations for the Rapture.
As others around him grow increasingly fixated on the hope of salvation and the new life to come through the imminent Rapture, Cole begins to conceive of a different future for himself, one in which his own dreams of heroism seem within reach.
THE OATH by Elie Wiesel
When a Christian boy disappears in a fictional Eastern European town in the 1920s, the local Jews are quickly accused of ritual murder. There is tension in the air and a pogrom threatens to erupt. Suddenly, an extraordinary man—Moshe the dreamer, a madman and mystic—steps forward and confesses to a crime he did not commit, in a vain attempt to save his people from certain death. The community gathers to hear his last words—a plea for silence—and everyone present takes an oath: whoever survives the impending tragedy must never speak of the town's last days and nights of terror. For fifty years the sole survivor keeps his oath—until he meets a man whose life depends on hearing the story, and one man's loyalty to the dead confronts head-on another's reason to go on living. One of Wiesel's strongest early novels, this timeless parable about the Jews and their enemies, about hate, family, friendship, and silence, is as powerful, haunting, and significant as it was when first published in 1973.
For more information on these and related titles visit Survivor Fiction
---
There's a Book for That! is brought to you by Penguin Random House's Sales department. Please follow our Tumblr by clicking here—and share this link with your accounts: theresabookforthat.tumblr.com. Thank you!
Did you see something on the news or read about something on your commute? Perhaps you noticed something trending on Twitter? Did you think: "There's a book for that!"? Then please, send it our way at theresabookforthat@penguinrandomhouse.com
Posted: January 22, 2020