There's a Book for That: Spring Debut Novels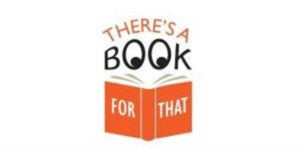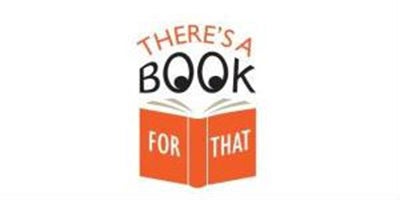 Spring has sprung and while daylight savings time is being debated there's no debate about these ten March debut novels being well worth your time! Stop the clocks and discover a new favorite writer.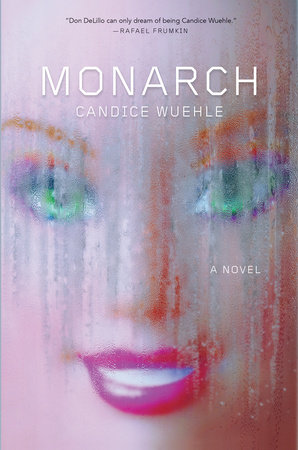 MONARCH: A NOVEL by Candice Wuehle
The cryptic worlds of "Hanna" and "Stranger Things" mingle with the dark humor of "Dare Me" in this debut novel about a teen beauty queen who discovers she's been a sleeper agent in a deep state government program. Merging iconic true crime stories of the '90s (Lorena Bobbitt, Nicole Brown Simpson, and JonBenét Ramsey) with theories of human consciousness, folklore, and a perennial cultural fixation with dead girls, Monarch questions the shadow sides of self-concept: Who are you if you don't know yourself?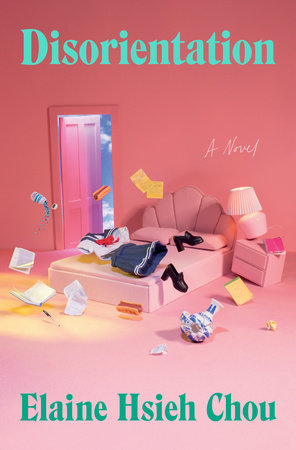 DISORIENTATION: A NOVEL by Elaine Hsieh Chou
A Taiwanese American woman's coming-of-consciousness ignites eye-opening revelations and chaos on a college campus in this outrageously hilarious and startlingly tender debut novel
"I often held my breath until I laughed and I wouldn't dare compare it or Chou to anyone writing now. Wickedly funny and knowing, Chou's dagger wit is sure-eyed, intent on what feels like a decolonization of her protagonist, if not the reader, that just might set her free." —Alexander Chee,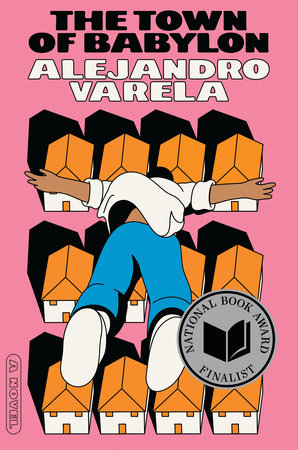 THE TOWN OF BABYLON: A NOVEL by Alejandro Varela
When his father falls ill, Andrés, a gay Latinx professor of public health, returns home. Reevaluating a rocky marriage in the wake of his husband's infidelity and with little else to do, he decides to attend his twenty-year high school reunion, where he encounters the long-lost friends of his youth.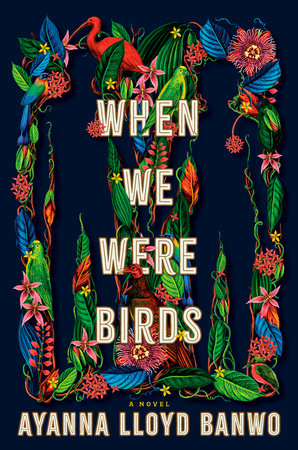 WHEN WE WERE BIRDS: A NOVEL by Ayanna Lloyd Banwo
A mythic love story set in Trinidad, Ayanna Lloyd Banwo's radiant debut introduces two unforgettable outsiders brought together by their connection with the dead.
"A searing symphony of magic and loss, love and hope, where in the middle of death, love comes shiny, sparkling and alive. This book might just heal you."—Marlon James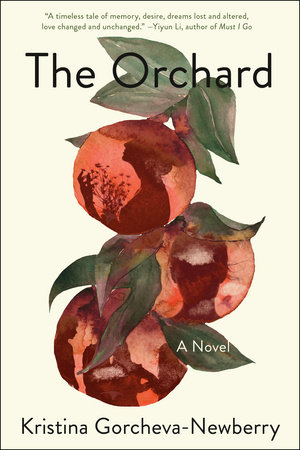 THE ORCHARD: A NOVEL by Kristina Gorcheva-Newberry
Four teenagers grow inseparable in the last days of the Soviet Union—but not all of them will live to see the new world arrive in this powerful debut novel, loosely based on Anton Chekhov's The Cherry Orchard.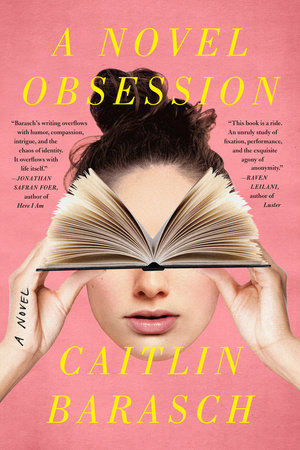 A NOVEL OBSESSION by Caitlin Barasch
A wry and bold debut novel, which is at once an irresistible catastrophe waiting to happen and an unflinching exploration of how we narrate the stories of our lives, as an aspiring novelist finds herself stalking—and writing about—her boyfriend's ex-girlfriend. Twenty-four-year-old New York bookseller Naomi Ackerman is desperate to write a novel, but struggles to find a story to tell. When, after countless disastrous dates, she meets Caleb—a perfectly nice guy with a Welsh accent and a unique patience for all her quirks—she thinks she's finally stumbled onto a time-honored subject: love. Then Caleb's ex-girlfriend, Rosemary, enters the scene.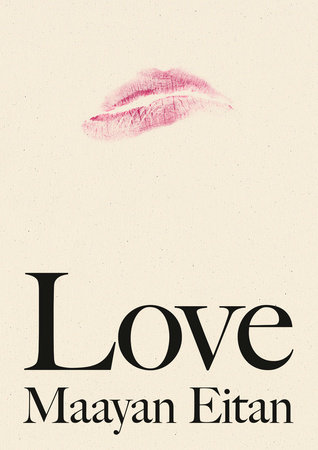 LOVE by Maayan Eitan
Love is a fever dream of a novel about a young sex worker whose life blurs the boundaries between violence and intimacy, objectification and real love. A literary sensation in Israel, Maayan Eitan's debut set off a firestorm about the relationship between truth and fiction, and the experiences of women under the power of men. Compact and gemlike, this is a contemporary allegory of a young woman on the verge.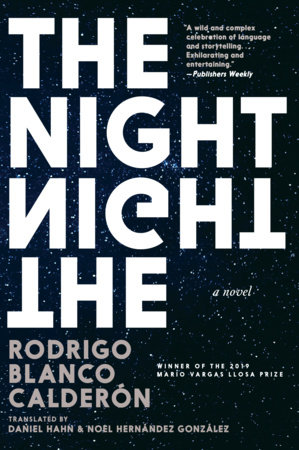 THE NIGHT by Rodrigo Blanco Calderon, Daniel Hahn, Noel Hernández
For readers who love Bolaño, here is a dazzling, word-playing, psychological murder mystery from an exciting new voice of Latin American fiction. Recurring blackouts envelop Caracas in an inescapable darkness that makes a nightmare come true: the serial murders of women amidst a city crumbling under the weight of a financial crisis and socio-political division. Calderon, a critically-acclaimed writer and winner of the Mario Vargas Llosa Prize, chillingly brings to life Venezuela under Chavez in his English-language debut. Here real and fictional characters alternate narrating this polyphonic novel.
"[A] subtle, intricate, very literary thriller set in the Venezuela of today. A page-turner for intelligent readers." —Alberto Manguel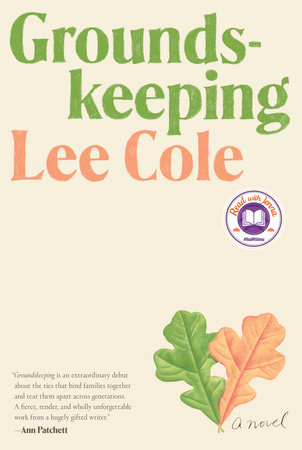 GROUNDSKEEPING: A NOVEL by Lee Cole
A TODAY SHOW #ReadWithJenna BOOK CLUB PICK
An indelible love story about two very different people navigating the entanglements of class and identity and coming of age in an America coming apart at the seams. In the run-up to the 2016 election, Owen Callahan, an aspiring writer, moves back to Kentucky to live with his Trump-supporting uncle and grandfather. Eager to clean up his act after wasting time and potential in his early twenties, he takes a job as a groundskeeper at a small local college, in exchange for which he is permitted to take a writing course. Here he meets Alma Hazdic, a writer in residence who seems to have everything that Owen lacks—a prestigious position, an Ivy League education, success as a writer. They begin a secret relationship, and as they grow closer, Alma—who comes from a liberal family of Bosnian immigrants—struggles to understand Owen's fraught relationship with family and home.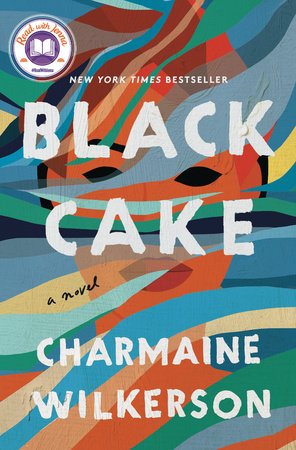 BLACK CAKE: A NOVEL by Charmaine Wilkerson
In this moving debut novel, two estranged siblings must set aside their differences to deal with their mother's death and her hidden past–a journey of discovery that takes them from the Caribbean to London to California and ends with her famous black cake.
For more on these and more debut novels visit: Spring Debut Novels
---
There's a Book for That! is brought to you by Penguin Random House's Sales department. Please follow our Tumblr by clicking here—and share this link with your accounts: theresabookforthat.tumblr.com. Thank you!
Did you see something on the news or read about something on your commute? Perhaps you noticed something trending on Twitter? Did you think: "There's a book for that!"? Then please, send it our way at theresabookforthat@penguinrandomhouse.com
Posted: March 30, 2022